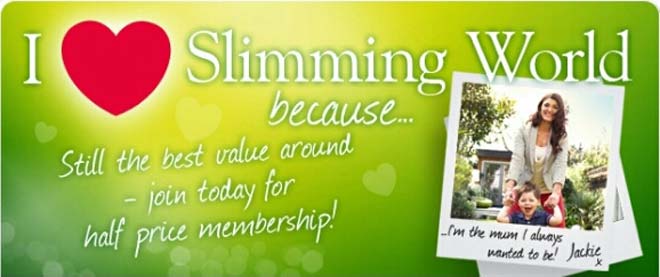 Slimming World... Takeaways are still on the menu!
A recent survey has found that the average Brit now spends £110 on takeaway meals every month which amounts to around 12 takeouts a month.

Lots of eating plans mean waving goodbye to our takeaway favourites - not Slimming World!

- Sharon Baldwin from Halifax lost 13st 7½lb and discovered a love of cooking: "I enjoy making 'fakeaway' versions of my favourite takeaways like pizza, chicken chow mein and beef curry."

- Emily Brackett's 2st 4lbs weight loss reshaped her relationship with food: "Instead of takeaways, I made my own version of Slimming World curries and nobody noticed they were 'healthy' versions".

Fish and chips on a Friday night, pizza with friends, a curry in front of Saturday night TV... With a little Slimming World magic these tasty dishes are not only sumptuously satisfying; they also fit in perfectly with our weight loss journey... we've got three home-cooked takeaway favourites below (and they'll save ££s compared to the home-delivered versions!).
Chicken Tikka Masala
This dish is a takeaway classic and there's no need to stop enjoying this spicy favourite while slimming. It uses fat-free natural yogurt to provide the creamy taste without the calories.


Chinese sweet and sour pork.
If you love Chinese food, this dish is perfect for you. The rich tangy sauce goes great with the noodles and delicious pork, all for only 1 Syn!


Fish and Chips.
This delicious fish dish will save you over 30 Syns compared to the chip shop variety! It's delicious and is sure to give you that Friday feeling - dive in...


Warm welcomes...
As soon as you walk through the doors of any Slimming World group, you can be assured of a warm reception from your Consultant and fellow members - a bunch of really friendly people all at various stages in their weight loss campaign.

At Slimming World groups you'll find:
A friendly and highly trained Consultant to guide and support you
The promise of no humiliation or judgment - just care, support and encouragement
The most effective support there is - Image Therapy
Support and advice, not just in your group, but during the week too
Free life membership when you achieve your Personal Achievement Target
Free online access to our exclusive members - only website, LifelineOnline
So your local Slimming World group is waiting to help you melt away the pounds www.slimmingworld.co.uk/slimwithcarolyn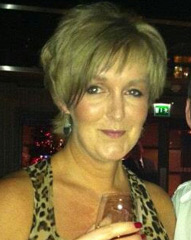 Hi. I'm Carolyn and I've been a Consultant for Slimming World for 16 years!

I've helped soooo many people achieve their dreams and transformed their lives over the years, such a rewarding job helping people lose weight.

So, whether you've got half a stone or 17 stone to lose, what are you waiting for?

No weighing, no measuring, no counting ... unlimited free foods ... no need to ever be hungry! Visit my micro site for details

Carolyn x

Founded in 1969, Slimming World is the most advanced and one of the most popular and successful slimming organisations in the UK.

For more detailed information, visit the official Slimming World website at www.slimmingworld.co.uk
My Group dates are:
MONDAY Brimington

Methodist Chruch Hall
Hall Road (on one way system)
5pm and 7pm

and
WEDNESDAY New Whittington

St Patrick's Church Hall
High Street,
New Whittington, 5pm and 7pm
Tel: Carolyn 07739 131097
Microsite: slimmingworld.co.uk/slimwithcarolyn
MY LATEST GROUP NEWS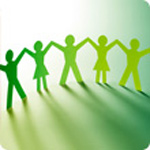 2013 - it's looking lighter all round!

A total of 15 stone has been lost so far this year in my Brimington slimming world group and a fantastic 21 and-a-half stone in my New Whittington slimming world group and yes, they've eaten loads!

Highest weight losses with new members this week were 12lbs in Brimington and 9lbs in New Whittington!

So, what you 'weighting' for?

Don't 'weight' till the week before your summer holidays - it's not long till the kids break up for the summer holidays!!!
MY 'RECIPE OF THE WEEK'

A jar of curry sauce can be upwards of 30 Syns! Spice up your slimming with this creamy curry that's completely Free! Full of flavour, it'll become a real family favourite!

Information
Serves: 4
Prep. time: 10 minutes
Cook time: 45 minutes
Total time: 30-60 Minutes
Syns per serving:
Original: FREE
Extra Easy: FREE
Ingredients
2 large onions, sliced
568ml/1pt chicken stock
2 tsp turmeric
3 cardamom pods
1 x 2.5cm/1in piece cinnamon stick
4 black peppercorns
4 cloves
1 tsp ground coriander
1 tbsp peeled and grated root ginger
1 tsp ground cumin
½ tsp mild chilli powder
3 garlic cloves, crushed
4 skinless and boneless chicken breasts, sliced
283g/10oz fat free natural yogurt, bought to room temperature
salt
2 tbsp chopped coriander leaves, to garnish
Method:
Put the onion and 426ml/¾ pt of the chicken stock in a large, heavy-based saucepan. Cover the pan, bring to the boil and then boil for 10 minutes. Reduce the heat, uncover the pan and cook gently for 20 minutes, until the onion is tender, golden and syrupy.


Add all the spices and garlic to the pan, and cook for 3-4 minutes. Then add the chicken and cook for a few minutes to coat in the spices, then stir in the remaining chicken stock.


Cover the pan and simmer very gently over a medium heat for 20 minutes until the chicken is cooked.


Transfer the curry to a large serving bowl. Add 4 tbsp of the cooking sauce to the yogurt and stir well. Gradually add the yogurt into the curry, stirring continuously.


Season to taste with salt, and serve immediately with boiled rice (Free on Extra Easy and Green or 2 Syns per 28g/1oz boiled on Original), and garnish with the chopped coriander.
What you get with Group Membership
A very warm welcome - whichever group you join!
A friendly and highly trained Consultant to guide and support you
The promise of no humiliation or judgment - just care, support and encouragement
The most effective support there is - Image Therapy
Support and advice, not just in your group, but during the week too
Free life membership when you achieve your Personal Achievement Target*
Free online access to our exclusive members-only website, LifelineOnline
Price information:
Pay weekly or sign up for 6 or 12 weeks - boosting your commitment and saving £££s!
£4.95 / €9 weekly (less for senior citizens) or
£4.12 / €7.50 a week or less with a 6 or 12 week Countdown course!
Would you love...?
to slim more easily than you ever thought possible?
to lose weight without ever feeling hungry or deprived?
to enjoy eating out and having a social life while you slim?
to help protect yourself against serious illness?
to stay a healthy weight forever?

Would you love to find a way of losing weight that offers all this - and more besides?
Well now that you've found us, you've found it! Welcome to...Food Optimising!
Enjoy a whole new way of eating!
eat to satisfy your appetite
eat at any time of day or night
...all without counting a single calorie!
How can you do all this and still expect to lose weight?
Instead of telling you what you can and can't eat, we put you in control
Instead of making you change your lifestyle to fit your diet, we ask you to choose what works for you.
Instead of forcing you to exercise iron willpower, we offer you choice power!
The master-stroke of genius that makes Food Optimising fast, effective and so easy is Free Food.
Free Food is:
how you satisfy your appetite even on the hungriest of days
how you learn to lose weight fast and keep it off for good
Hundreds of choices of completely Free Foods are there for the taking; no weighing, no calculating, no estimating, no counting and not a point or a unit in sight!
Hundreds of normal, everyday foods that are the mainstay of family meals and all without restrictions – no kidding!
The power of Food Optimising...
Create satisfying meals the whole family will love. No more separate 'diet meals' - no one will believe you're slimming!
Make hundreds of quick and easy meals from everyday foods
Pub lunches, Sunday roasts, Indian and Italian meals - enjoy eating out as well as at home.
Put the power of Food Optimising to work for you. Make new choices that will ensure you lose weight steadily and safely until you've achieved your personal ideal weight - and stay there for life!
Give me a call on 07739 131097 or visit my Micro WebSite


Some facts about Chesterfield excerpts from Wikipedia and DerbyshireUK