LATEST SPORTS NEWS FROM THE CHESTERFIELD POST
Chesterfield Still On Track For Promotion Despite The Turmoil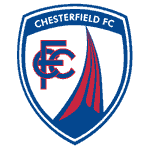 Thursday 24th February 2022 Times have been hard at Chesterfield FC in recent years, ever since the club suffered relegation from the Football League, following the freefall which took them from League 1 to the National League in just two seasons.

The fall from the third to the fifth tier was far from graceful, until the Chesterfield FC Community Trust bought the club in 2020, since when fortunes have improved significantly for the Spireites.

Having narrowly avoided relegation to the sixth tier of the English... READ MORE...
'21 Melbourne Cup: Which Horses Are Possible Front Runners?
Friday 12th November 2021 There are still many months and numerous important lead-in races to go until the 2021 edition of the Melbourne Cup, but that doesn't need to stop us speculating about who might be in the photo come the 2nd of November.

Below are some of the best hopes at this early stage of taking out the event.

Tiger Moth - Over the past couple of decades the Melbourne Cup has become more and more accessible to international horses, and Twilight Payment last year was yet another foreign-trained horse to win it. New regulations introduced this year will make it that little bit harder for those horses to take it... READ MORE...
The Early Favourites For The King George VI Chase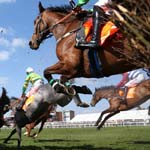 Wednesday 27th October 2021 With the 2021 flat season concluding with the thrilling British Champions Day at Ascot earlier this month, where the best horses of the year were crowned the king or queen of their respective categories, attention can now turn to the new National Hunt racing season - which will be welcomed back with open arms as racegoers can attend the big jumps meetings for the first time since the 2020 renewal of the Cheltenham Festival.

While all eyes will be on the Open Meeting at Cheltenham next month, the jump season's traditional curtain raiser, the King George VI Chase... READ MORE...
Sports News Rundown
Tuesday 6th July 2021 Right now, the European Cup is on and Wimbledon still has a week to go. We are right in the middle of a sporting festival to take away our Covid blues.

Let's look back at some of the highlights and ahead at some of the stories that may unfold.
Football News. In football news, the UEFA European Championships is reaching its final week of action.

Up until the last 16, there weren't really any surprises, but there was a poignant moment when Christian Eriksen collapsed on the field of play only to be revived by his captain and medical staff on hand. READ MORE...

News About Manchester Utd: Season Report Card So Far!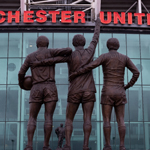 Tuesday 30th March 2021 Manchester United are sitting 2nd in the Premiership title race, but a huge 14 points behind their noisy neighbours Manchester City.

Would this season be considered a success or failure if they finish in 2nd position?

Many gave Ole Gunnar Solskjaer the benefit of the doubt and said this season would be a season for rebuilding; more demanding supporters wanted this to be a title-fighting side. With the transfer budget trusted with Solskjaer at the start of the season of £75m, if you were looking just at the financials you would probably expect a fist of it. But this season has been up and down for every side... READ MORE...
Man United Take First Step Towards Europa League Glory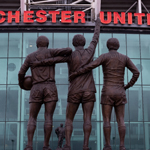 Friday 19th February 2021 After a dour draw with West Bromwich Albion, it's fair to say that Manchester United needed a response against Real Sociedad in their Europa League round-of-32 first leg.

Ole Gunnar Solskjaer's side were limp at The Hawthorns, and failed to create enough chances against a team mired in the relegation zone and facing the likely threat of dropping down to the Championship at the end of the season.

But after an impressive 90 minutes at the Allianz Stadium in Turin, Solskjaer could breathe a sigh of relief... READ MORE...
Cheltenham Festival 2021: Preview Of Day 3's Grade 1 Races
Friday 8th January 2021 Day three of the Cheltenham Festival is also known as St. Patrick's Thursday, a nod towards those from the Emerald Isle who flock to Prestbury Park in their numbers each year to cheer on their favourite trainers, jockeys and horses.

Of course, this year, there is likely going to be a lack of racegoers celebrating on the iconic concourses. Instead, we will be leaping from our sofas in joy as our selections race up the hill towards home.

So, as you count down the days to the March meeting, we have... READ MORE...
What Makes Greyhound Racing So Beloved To It's Fans?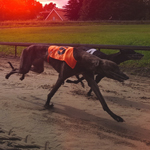 Friday 4th December 2020 Greyhound racing is a sport of great traditions and great history, and today it still enjoys immense popularity among its hardcore fan base for a wide variety of reasons.

Each week, racing enthusiasts and curious punters make their way to the tracks to see the dogs in action and potentially have a little flutter should one of the greyhounds catch their eye.

It's a sport that doesn't receive a huge amount of coverage, so let's take a look at a few reasons why greyhound racing is so beloved by its follower. READ MORE...
When Will Chesterfield Fans Return?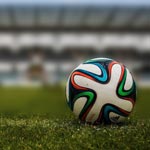 Tuesday 3rd November 2020 Although it was originally planned for fans to begin returning to matches in October, the plan was paused as the government concentrated on other matters.

The 2020 - 2021 season commenced on October third but as of yet no fans have been allowed to watch the games live.

Chesterfield were very nearly relegated in the past season and in the middle of the season, it seemed certain. However, John Pemberton took over from John Sheridan and revived the side, and a run of good results meant that they... READ MORE...
How 2020 British Flat Racing's Classics Have Played Out So Far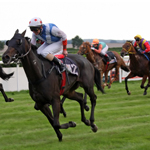 Wednesday 22nd July 2020 It's been a strange time in the sporting world over the last four months or so, as the coronavirus pandemic has put paid to a variety of different events and ravaged the sporting calendar as we know it.

Horse racing has duly been affected, with the end of the jumps seasons curtailed as a result of the pandemic, and the beginning of the flat racing season delayed.

However, the flat racing season is now well underway, and although it's strange for events to be taking place behind closed doors with so many stringent measures imposed to reduce any potential risk of harm, it's been great to... READ MORE...
A Recap Of 2020 Derby Day At Epsom Downs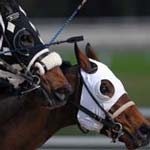 Tuesday 7th July 2020
It was a Derby Day like no other at the illustrious Epsom Downs racecourse
on Saturday!

For only the third time since she first attended as Princess in 1946, Her Majesty the Queen was not in attendance, whilst there were also no punters donning their glad rags, and cheering on the horses in the greatest flat race in the world!

But, still the famous event went ahead, albeit behind schedule, due to the indefinite suspension of the sport thanks to the Covid-19 pandemic READ MORE & VIDEO...
Covid-19 Leaves Chesterfield To Focus On 2020-21 Campaign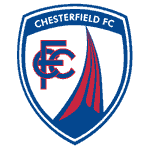 Monday 18th May 2020 After what had been a disappointing and largely frustrating season, the Spireites had a two-point cushion over the final relegation spot when their National League 2019-20 campaign was brought to a premature end by the coronavirus pandemic.

The initial decision was to temporarily suspend the league on 16th March, but National League clubs have since voted to end the regular season at its current point, with promotion and relegation outcomes "under careful consideration".

Whether on current standings when the league was brought to a... READ MORE...
The Most Lucrative Horse Racing Meetings In The World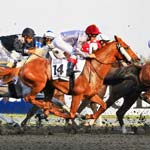 Thursday 16th April 2020 Horse racing events have always held great prestige, even the punters don their glad rags at top courses like Cheltenham's Prestbury Park and Merseyside's Aintree.

However, whilst the United Kingdom grinds to a halt to watch the prestigious Cheltenham Festival and the Grand National - the latter of which having been cancelled this year, due to the global Coronavirus pandemic, potentially ending Tiger Roll's hopes of winning the event on three successive outings, as the favourite in the horse racing betting odds - these race's prize pots rank nowhere near the other top meetings around the world... READ MORE...
Nine Ex-Chesterfield EFL Stars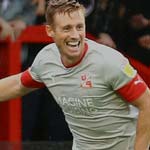 Tuesday 3rd March 2020 Things are not exactly going swimmingly for the Spireites at present, with the team embroiled in a battle to beat the drop, but we've looked at nine former Chesterfield players who are now carving out a successful EFL career.

Louis Reed. The midfielder was arguably the one shining light in Chesterfield's 2017-18 relegation campaign.

He can pick some good passes and shows good movement into wide areas to find pockets of space, even if he has found it difficult to stay in... READ MORE...
The Grand National Is Getting Closer - Are You Ready?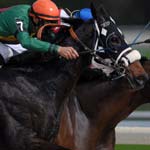 Wednesday 26th February 2020 As we edge closer and closer to spring, the days are getting longer and the clocks will soon be changing.

This means that there'll be more horse racing action from around the country, with some of the biggest events taking place in the first few months of the year.

The Cheltenham Festival is just days away, beginning on Tuesday 10th March, with much of the horse racing world focusing on its 28 races. Following this, the eyes of the entire country will be set on the Grand National, as every news outlet will begin discussing the 40 runners and their odds... READ MORE...
Fitter Spireites Can Avoid National League Drop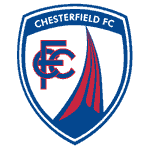 Thursday 20th February 2020
Despite a recent run of impressive results, Chesterfield remain in the National League relegation zone. However, things have looked much better under new boss John Pemberton.

The new manager is looking to do what others before him have failed. Managers such as Martin Allen have tried to turn this club around, but have failed to do so.

Now it is the turn of Pemberton, can he get the job done and get this club back into the football league? READ MORE...
Amputee Guy Disney's Remarkable Journey In Horse Racing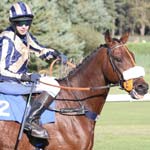 Wednesday January 22nd 2020 One name on the Queen's New Year Honours list will have brought a smile for many racing fans. Amateur jockey Guy Disney was appointed an MBE, a man who has had a unique journey in the sport, one defined by pain, endurance, and redemption.

Disney rides with a prosthetic limb after losing his right leg while on military service in Afghanistan in 2009. He made history at Sandown in 2015 by becoming the first jockey to race with a prosthetic limb, and two years later he recorded a memorable victory at the same venue, riding Rathlin Rose to a first-place finish in the Royal Artillery Gold Cup... READ MORE...
Premier League Relegation Odds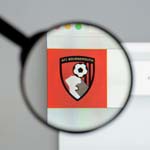 Wednesday 22nd January 2020 Unlike the Premier League winner betting odds, which aren't in any doubt - Liverpool winning the title is looking more and more likely after every match - the real discussion lies in who will go down.

There are three dreaded relegation places to be avoided and as things stand, the bottom of the table is incredibly tight.

Watford sit perilously above the drop, just one point clear of Aston Villa and only five points separate the Hornets from Arsenal in tenth. At this stage of the season, any number of teams could go down, but let's focus on the favourites... READ MORE...
An Early Look At The 2020 Grand National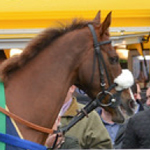 Thursday 19th December 2019 The Grand National at Aintree in 2020 could be a historic renewal of the world's most famous steeplechase.

Tiger Roll has won the last two runnings of the race and is already sure of his place in the annals of equine and sporting history after that rare feat.

Could Gordon Elliott and Gigginstown House Stud's spring-heeled diminutive chaser hit a hat-trick on Merseyside?

Tiger Roll heads the Grand National betting at a best-price 8/1... READ MORE...
Charlie Appleby's Pinatubo Looking Increasingly Unstoppable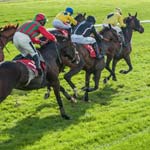 Wednesday 23rd October 2019 Despite trailing Aiden O'Brien's Arizona for much of the race, it always felt like Pinatubo, ridden by William Buick, was in control of the Group One Dewhurst Stakes at Newmarket.

Charging through the pack in the closing stages, Pinatubo displayed all the qualities that make him so widely admired, and highly-fancied in horse racing betting offers. He won by quite a distance in the end, drawing away from the rest of the field and proving why he is one of the most promising young colts in horse racing.

Conditions at Newmarket were soggy. A fine drizzle pervaded... READ MORE...
Can Chesterfield Gain Promotion This Season?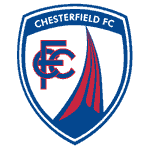 Monday 12th August 2019 After Chesterfield were relegated out of the English Football League for the first time ever in the 17/18 season, they went on to have a rather disappointing year in the fifth division, finishing in 14th place and fighting to avoid relegation for most of the season.

However, at the start of the new season, Chesterfield has high hopes of gaining promotion and this article assesses the chances of that happening.

2019/2020 National League Odds. Chesterfield received very favourable odds of gaining promotion by most bookies at 6/1 which isn't bad... READ MORE...
Chesterfield vs Maidenhead United FC Preview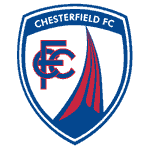 Tuesday 6th August 2019 It may not have been the start to the season that many Chesterfield fans were hoping for, but as is the way with the Conference, they won't have to wait much longer to extract that opening defeat of the season from their recent form column.

Match Preview - It was a disappointing first home game of the season for Chesterfield as they blew a one-goal lead in the final 13 minutes to lose against the hugely unfancied Dover Athletic.

Scott Boden had given the home side the lead after 71 minutes... READ MORE...
Grand Slams So Far & US Open Singles Contenders In 2019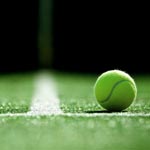 Wednesday 31st July 2019 The tennis Grand slam calendar is coming to an end with the finale of the US Open.

2019 has been an incredible and exciting year, with many upset and triumphs, including Andy Murray's return to the sport at Wimbledon after his hip surgery where we saw him take on the mixed doubles tournament with Serena Williams.

Starting off the 2019 Grand Slam season was the Australian Open in January. Whilst Novak Djokovic won the Men's Singles, Naomi Osaka won the women's but the tournament wasn't without drama, even down to the last set... READ MORE...
Is Sheridan The Man To Lead Chesterfield Back To The EFL?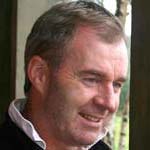 Wednesday 19th June 2019
A run of nine wins from Chesterfield's final 16 league games of 2018-19 has increased hopes that the club - too big for National League level - can assemble a strong promotion push next season.

Is John Sheridan the man to lead the Spireites back into the EFL? We discuss here.

John Sheridan certainly has a natural connection with Chesterfield. He has strong personal roots to the area and is now in his second managerial spell in charge of the club. Last time he worked at the Proact stadium, he led the club... READ MORE...
Martin Allen Is Named As Chesterfield's New Manager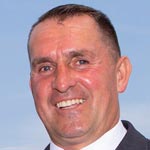 Wednesday 16th May 2018 Martin Allen was yesterday named as Chesterfield's new manager.

Allen, who was latterly at Barnet, will have Adrian Whitbread as his assistant while former Spireites keeper Carl Muggleton takes on the joint role of head of recruitment and goalkeeper coach.

"It's an honour and a privilege to be named manager of Chesterfield," said Allen. "It's exciting and it's going to be fantastic. We are going to build a new team and make Chesterfield fans happy." READ MORE & AUDIO...
Martin Allen Statement Regarding Spireites Playing Staff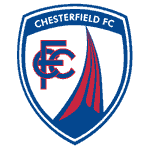 Wednesday 16th May 2018 This morning, Chesterfield FC's new Manager, Martin Allen, had meetings with most of the players and next week he will be having further meetings with players who are currently on holiday.

His statement reads:

"The following players are under contract but I'm happy for them to find new clubs with our help and no fees will be required.

"They are: Marshall Willock, Jordan Sinnott, Chris O'Grady... READ MORE...
Manager Jack Lester Leaves Chesterfield By Mutual Consent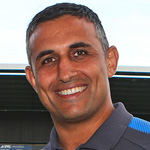 Monday 23rd April 2018
It has today (Tuesday 23rd April) been confirmed that following a meeting yesterday with Chesterfield FC's Director and Company Secretary, Ashley Carson, an agreement has been reached to terminate Jack Lester's contract as manager by mutual consent.

Lester, who had been in charge since last September, said: "I've spoken to Ashley Carson at length and I'm desperately sorry I've not been able to save the club from relegation. Looking ahead, with the proposed plans, I felt it correct for the club to move forward without me as manager..." READ MORE...
Questions Asked At Chesterfield FC's AGM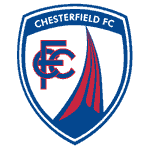 Tuesday 6th March 2018 Over 150 people attended the annual AGM at Chesterfield Football Club on the evening of Monday 5th March, held later this year than normal due to the proposed takeover bids.

Questions had been invited beforehand and they centered around the accounts - which showed a deficit - and the takeover bids, subject to much discussion during the day due to a statement from owner Dave Allen via local MP, Toby Perkins.

Discussions also took place with regard to the continuing investigation by the FA into events at the Development Centre which had been... READ MORE & AUDIO...
CFC's Ashley Carson Explains Club's Financial Situation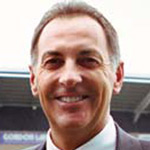 Tuesday 13th February 2018 Following the release of Chesterfield FC's (CFC (2001) Limited) trading results for the 2016/17 financial year, Company Secretary Ashley Carson spoke with the Chesterfield Post where he explained the Club's financial position.

The results showed an overall loss of £506,735, compared to a profit of £39,666 the previous year.

Relegation during the trading year saw income fall by nearly £900,000 compared to the previous year. This was mainly due to the Club's... READ MORE & AUDIO...
Chesterfield MP Toby Perkins On Spireites 'Takeover'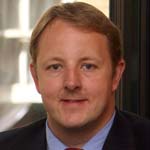 Wednesday 7th February 2018 Chesterfield MP Toby Perkins has tonight spoken to The Chesterfield Post about the proposed takeover bid for Chesterfield FC which was revealed over the weekend to have floundered.

The MP, a keen football supporter, says that he was happy to investigate the deal and try to keep abreast of what was happening regarding the club and its fortunes on and off the pitch.

After his involvement was revealed on Saturday, Toby today published a blog post to try and clarify what he believes to be the case and... READ MORE & AUDIO...
Chesterfield CEO "Has Club's Best Interest At Heart" - Interview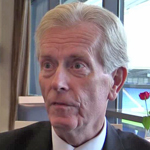 Sunday 28th January 2018 Michael Dunford came to Chesterfield FC just under six months ago - asserting that he wished to rebuild the bond and trust with the fans and restore the pride in and around the club.

Just ahead of the Stevenage game on Saturday 27th January 2018, he spoke with The Chesterfield Post and admitted that, whilst mistakes had been made in the past , he is determined that the club moves forward with integrity, honesty and transparency.

With an AGM looming and rumours of a takeover bid growing Dunford reassured fans that all involved on and off pitch have the club's... READ MORE & AUDIO...
Spireites Extend 23 Year Undefeated Run At The Stags Home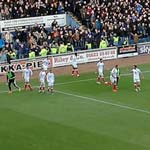 Sunday 26th November 2017 Chesterfield's fortunes are certainly looking-up under new manager Jack Lester. Not only an undefeated league run now extending to five games, but quality performances have emerged from a group of players who fans thought looked like relegation fodder only a few weeks ago.

The latest match, a high-profile local-derby at long-standing rivals Mansfield Town, saw the Spireites come within just minutes of deservedly taking all three points in a 2-2 draw.

But it was also the level of performance that delighted the... READ MORE...
Interview With Spireites Assistant Manager Tommy Wright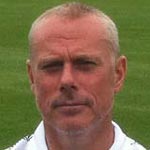 Thursday 9th November 2017 Tommy Wright, who was assistant manager under John Sheridan when the Spireites won the League Two title and the Johnstone's Paint Trophy, was named first-team coach soon after Jack Lester's appointment as Manager and says he was thrilled to have been asked to return to the Proact.

He said: "It's always been a special place for me and I want to help bring the good times back to Chesterfield Football Club."

Lester was also delighted to have been able to bring in Wright, who also played a key role in Barnsley's promotion to the Championship... READ MORE & AUDIO...
Spireites' No 1, Tommy Lee, Announces Retirement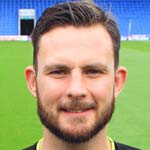 Monday 6th November 2017 Long-serving Chesterfield keeper Tommy Lee has announced his retirement from playing due to injury.

The 31-year-old was forced to miss the entire 2016/17 campaign after suffering a shoulder injury which required several operations. He made his comeback in pre-season and has made seven appearances this term, the last of which came in the recent 2-2 draw at home to Carlisle United.

Persistent pain has, however, forced Lee to take the decision to quit. He said: "It's obviously been a tough decision for me to make, but my..." READ MORE...
An Interview With Chesterfield's New CEO Michael Dunford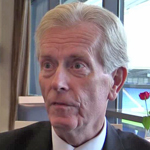 Monday 16th October 2017 A short time into his new role as Chesterfield's CEO, Michael Dunford spoke to The Chesterfield Post and told of his first impressions of the club, and his hopes for driving it forward.

Michael, who originates from Derbyshire, has a wealth of experience as a football administrator and is a highly respected figure in the game.

He had a five-year spell as Everton's Chief Executive and held the same role at Birmingham City, Plymouth Argyle and Crawley Town. Prior to joining Everton, Michael was Derby County's general... READ MORE & AUDIO...
Spireite Legend Jack Lester Is Club's New Manager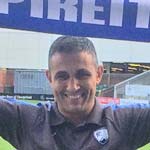 Friday 29th September 2017 Chesterfield have today announced the appointment of Jack Lester as their new manager.

Chesterfield Director and Company Secretary Ashley Carson explained the thinking behind the decision to appoint Lester. He said: "I spoke to a number of people who expressed interest in the job and it soon became clear that Jack was the outstanding candidate.

"Jack has impressed at the start of his coaching career as part of Nottingham Forest's highly respected academy set-up and he now..." READ MORE & AUDIO...
Is Caldwell's Departure A Step In The Right Direction?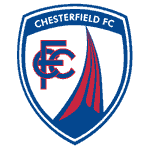 Wednesday 20th September 2017
It is well known that Chesterfield has been struggling as a club recently, with Caldwell's departure after a 2-1 home loss to Accrington and a recent 5-1 loss to Crewe Alexandra highlighting some serious fundamental problems which could be attributed to the players, management and overall inability to perform on the pitch.

This could mean that further investment in the club is necessary to provide the revamp it needs. Could funding from Derbyshire County Council be the answer? Here are some considerations... READ MORE...
Ashley Carson Interview As Spireites Sack Manager Caldwell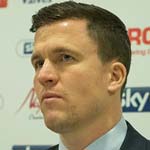 Sunday 17th September 2017
Chesterfield have parted company with manager Gary Caldwell after eight months in charge.

Saturday's 2-1 defeat at home to Accrington Stanley leaves the Spireites with just one victory from their opening ten games of the season.

Director and Company Secretary Ashley Carson said: "Gary has worked very hard during his time at the club, but we find ourselves in a lowly position after providing him with substantial backing in the transfer market..." READ MORE & AUDIO...
Staveley MW Seek Sponsor For 'Staveley Community Stadium'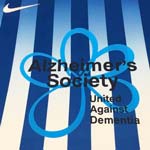 Monday 21st August 2017 Staveley Miners Welfare Football Club - 'The Trojans' - pride themselves on being a Community Club and are heavily involved with local community events and support in Staveley and around Chesterfield.

Their chosen Charity for this season is the Alzheimers Socety with the support of Nikki Trueman on behalf of her father, Chesterfield FC legend Ernie Moss, who suffers from the debilitating disease.

For every one of their new shirts sold (emblazoned with the Alzheimers Society Logo rather than a club sponsor), £10 goes to the charity... READ MORE...
Spireites Secure Season's First Win At Home To Port Vale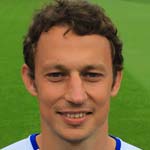 Sunday 20th August 2017
Chesterfield finally picked up their first victory of the new season at home to Port Vale on Saturday 19th August.

First-half goals from Kristian Dennis and Jordan Sinnott gave the Spireites three points to lift them from the bottom of the League 2 table.

The visitors had the better of the majority of the first period, but it was Dennis who broke the deadlock for Chesterfield in the 38th minute before Sinnott stabbed home a rebound after finding the crossbar seconds earlier... READ MORE...
Wembley Dream Over For Staveley After Defeat By Basford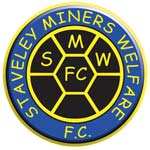 Monday 21st August 2017 The dream is over for another year as the Trojans exited the FA Cup after a spirited and narrow 1-0 defeat at home to Evostick League outfit Basford United.

The men from Nottingham took the lead when Liam Hearn netted after twenty eight minutes and, despite giving it everything and a controversial decision by the referee over a red card tackle, Staveley couldn't quite take one of the numerous chances they created.

Staveley wish all good luck to Basford n the next round.
Owls Dominate To Knock Spireites Out Of Carabao Cup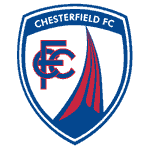 Wednesday 9th August 2017 Although Chesterfield took a surprise lead in the first round of the Carabao League Cup, there was no surprise at the final whistle as talented Sheffield Wednesday cruised to a 4-1 victory.

The Spireites, who had made four changes for this game, were on the back-foot for most of the match, especially in the first-half at rain-drenched Hillsborough. They were rarely able to venture out of their own half as the Owls pressure was unrelenting and the Chesterfield goal at times led a charmed life.

But against the run of play a moment of good fortune for the... READ MORE...
Wembley Moves A Step Closer For Staveley After FA Cup Win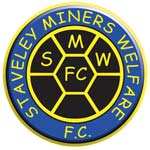 Saturday 5th August 2017 The Trojans progressed to the Fa Cup Preliminary Round thanks to a 2-1 victory over Loughborough University.

The visitors were a goal up at half time thanks to a penalty given for a handball which was dispatched by Alex Dinsmore in the thirty third minute - but they were also a man down as Christian Eneremadu saw red for lashing out when the ball had gone out for a throw.

Staveley pressed on and got back on level terms in the sixty third minute when Tyla Bell swept home Ash Rawson's cut back and, once the... READ MORE...
Spireites Fall As Cod Army Triumph In Season Opener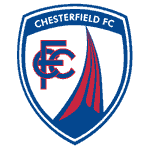 Monday 7th August 2017 Chesterfield were defeated 3-1 by Grimsby Town in a entertaining and feisty season opener at the Proact Stadium.

The Spireites started brightly but goals from Nathan Clarke and Sam Jones in six first half minutes put the visitors firmly in the ascendancy.

It looked as if it would stay this way until substitute Kristian Dennis appeared to set up an exciting conclusion with a goal back, but this hope lasted less than sixty seconds before Ian Evatt conceded a penalty that Ben Davies converted to secure the victory for Grimsby... READ MORE...
Spireite Striker Dennis Signs Contract Extension To 2019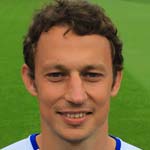 Wednesday 3rd August 2017 Chesterfield striker Kristian Dennis has signed an extension to his contract, which now runs until the summer of 2019.

Dennis, 27, said: "I'm delighted to have extended my stay here at Chesterfield and I can't wait for the season to start on Saturday." He joined the Spireites last summer from Stockport County and was Spireites' top scorer last season with ten goals.

Director Ashley Carson said: "We're delighted to have secured Kristian on an extended contract as he is a very talented player. Signing him until 2019 shows the club's commitment to the player and we think he will do very well this season."
Chesterfield Appoint Graham Barrow As Assistant Manager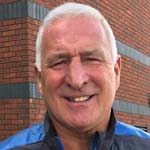 Wednesday 3rd August 2017 Chesterfield manager Gary Caldwell has strengthened his backroom team with the appointment of Graham Barrow as assistant-manager/chief scout.

Barrow, who assisted Caldwell during his time as manager of Wigan Athletic, said: "I'm delighted to be here. I've had a good working relationship with Gary and we've always kept in touch.

"On matchdays, I'll be up above in the stand watching the game and provide input. I'll also help Guy Branston with recruitment..." READ MORE...
Chesterfield's League Two 2017/18 Fixtures Are Out!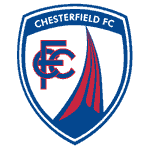 Wednesday 21st June 2017 The eagerly awaited fixtures for the Spireites League Two campaign have been released this morning (Wednesday 21st June 2017).

Gary Caldwell's men will face Grimsby in a home opener on August 3rd and the first away game takes place the week after (August 12th) at Meadow Lane.

The last home game of the season will be against Wycombe on April 28th with the final game of the season taking place away to Barnet on May 5th.

Boxing Day sees a home clash against Crewe, followed by... READ MORE...
A New Striker At The Spireites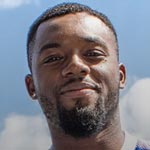 Thursday 25th May 2017 Striker Gozie Ugwu has agreed to become Chesterfield's latest signing, subject to passing a medical, penning a two-year contract after leaving non-league Woking.

Ugwu, who began his career at Reading, scored 21 goals in 49 appearances last season. The 24-year-old revealed that speaking to manager Gary Caldwell and a former Chesterfield player convinced him to join the Spireites.

He said: "There was interest from other clubs as well but Chesterfield stood out for me. I spoke to the manager and I pretty much knew..." READ MORE & AUDIO...
Triple Signing For Chesterfield As Caldwell Begins Rebuild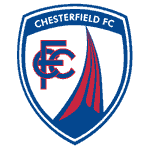 Monday 22nd May 2017 As well as the welcome signing of a new contract by the 2016/17 Player of the Year Ian Evatt, Chesterfield progressed their plans for League Two with a further triple signing swoop last week.

Subject to medicals, contracts have been signed by experienced duo Scott Wiseman and Joe Anyon from Scunthorpe and Swindon defender Bradley Barry.

Defender Wiseman, 31, won back-to-back promotions with Hull City as they climbed to the Championship. The Gibraltar international, who also played for Barnsley and Preston North End in the second tier, made 28 appearances... READ MORE...
Emerging Talent Centre Launched At Chesterfield FC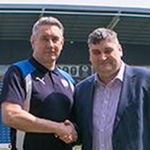 Friday 12th May 2017 An exciting new partnership has been agreed between the academy and the Spireites Community Trust, leading to the launch of the Chesterfield FC Emerging Talent Centre (ETC).

The Chesterfield FC ETC is the official player pathway for talented young players in Chesterfield and surrounding areas. Run by the Community Trust - in partnership with the Spireites academy - the weekly training sessions will provide youngsters with professional coaching delivered by FA qualified coaching staff.

Academy manager Mark Smith said: "The weekly..." READ MORE & AUDIO...
Evans To Return To Sheffield United For Undisclosed Fee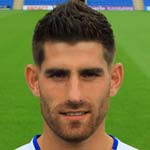 Monday 8th May 2017 Chesterfield FC has agreed an undisclosed fee for Ched Evans which will see him officially return to Bramall Lane on June 10th.

A three-year deal was concluded after discussions between the clubs at board level and the Welsh International meeting United manager Chris Wilder.

Evans said: "I am very grateful to Chesterfield, the board and football management for giving me an opportunity to return to the game. It is just disappointing that it has come in a season which has seen the club suffer relegation. I would like to thank the Chesterfield fans who made me feel so welcome..." READ MORE & AUDIO...

Dave Allen Reduces Spireite Share Price To Help Sale Of Club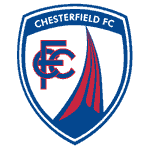 Tuesday 2nd May 2017 Chesterfield FC Director and Club Secretary Ashley Carson has today exclusively told The Chesterfield Post that Owner and major shareholder Dave Allen has agreed to reduce the value of his shares in the club.

Mr Allen has 83% of shares which were valued at £6m and included in the original asking price of £15m. He has now agreed to consider a sum of just £4m for those shares after seeing the club relegated to League 2.

Ashley Carson confirmed this to The Chesterfield Post earlier today saying, "Dave is still very committed to selling but has realised that the price..." READ MORE...
Spireites Nearly Spoil Blades' Party In 5 Goal Season Finale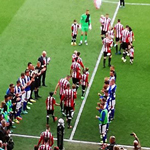 Wednesday 3rd April 2017 A spirited display by the Spireites was almost enough to spoil the Blades promotion party in the final match of the season at Bramall Lane, but once again the champions found a way to win thanks to a late winning goal.

But Chesterfield were far from being party-poopers as, befitting the occasion, the visitors provided a respectful guard of honour as the League One Champions entered the field of play.

Chesterfield went a goal down on 18 minutes, when the... READ MORE...
'Badly Drawn' But Excellent Project Takes Town By Storm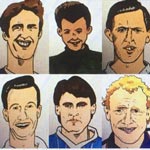 Wednesday 26th April 2017 'It's all for fun and charity' reads the blurb on Richard Cotterill's 'Badly Drawn Spires' facebook Page - but in reality, it's a labour of love which has quickly become a phenomenon that's taken on a life of it's own - and garnered an outpouring of support amongst Spireites supporters and staff.

The project, which involved lifelong Chesterfield fan Richard drawing 'badly' every Chesterfield player, has now resulted in a catalogue of over 900 hand drawn past and present Spireite players - a compilation video of which was shown to the friends and family of Chesterfield legend Ernie Moss as they gathered to unveil the name of the new road - Ernie Moss Way... READ MORE, AUDIO & VIDEO...
Royal Ascot 2017: The Fillies And Flutters Are Back!
Wednesday 26th April 2017 One of the biggest social events of the year, Royal Ascot, gives punters the chance to get dressed up and mingle with high society.

Now welcoming 300,000 racegoers per event and watched in over 200 countries, the event at Royal Ascot has been established over the course of 300 years. In 1711, Queen Anne discovered that the area now known as Ascot (formerly East Cote) was perfect for horses to gallop at full stretch. The first ever race meeting was held later that year, and the rest, as they say, is history.

The Act of Enclosure was passed in 1813 which ensured... READ MORE...
Road Named In Honour Of Chesterfield FC Legend Ernie Moss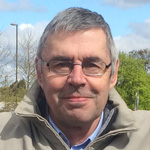 Tuesday 25th April 2017 Anyone who's anyone in Chesterfield knows the name Ernie Moss! Spireite legend, family man and all round good guy. Today, that went a step further as the legendary player attended the unveiling of a road named after him.

It took Ernie Moss three periods with Chesterfield FC to become their all-time leading goalscorer. He notched 162 strikes from his 469 appearances that ended in 1986. That total remains a record to this day and ensured that Ernie became much more than a fans favourite. He became a local hero as a mark of respect for his achievements - but also because he has always been... READ MORE & AUDIO...
Last Home Game Of The Season Ends In Defeat For Spireites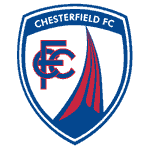 Monday 24th April 2017
Goals from Jake Forster Cowley and Ricky Holmes gave Charlton Athletic a 2-1 victory over already-relegated Chesterfield in the Proact Stadium's final game of the season.

Defeat at Scunthorpe United on Monday had confirmed the Spireites' relegation and a sparse crowd greeted them for their final home game of a miserable campaign.

Dan Gardner forced the first save of the afternoon in the 13th minute, beating a couple of defenders before unleashing a strike that stung... READ MORE...
"We're Human! We're Doing Our Best!" Mike Warner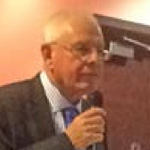 Friday 21st April 2017

Over one hundred supporters packed into the Proact on Thursday evening to take part in a Q&A session meant to assuage fans over recent events at the Stadium with concerns raised about business both on and off the pitch.

Mike Warner addressed the crowd first, saying, "It (the season just gone) was heartbreaking - with a glimmer of hope at the end of it. I've had four promotions with this club and four relegations, It's not hard to get to the next level, but hard to stay there..." READ MORE & AUDIO...
Gary Caldwell - "We Are Starting To Look A Threat"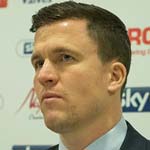 Friday 14th April 2017 After seeing his side bag their first home win last Saturday against Port Vale, Chesterfield Manager Gary Caldwell admitted the atmosphere had changed around the Proact during the week.

Caldwell said, "The players applied themselves really well. As a player you go into every game trying to win. It can be difficult when belief on a consistent basis isn't there.

"The defensive record since I came in has been good. We got clean sheets against Millwall and Bolton. That's the basis of any..." READ MORE & AUDIO...
Guy Branston Handed Recruitment Role At Chesterfield FC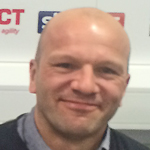 Monday 3rd April 2017 Guy Branston has been appointed as Chesterfield FC's new director of recruitment and development.

Commenting on the appointment, director & company secretary Ashley Carson said: "With 18 players out of contract in the summer, it was vital that we brought someone in with the necessary qualities to work with Gary Caldwell on recruitment.

"We interviewed three quality candidates and Guy convinced us that he was the right man for the role. We were very impressed with his knowledge and enthusiasm and I have no doubt that he will prove to be a valuable..." READ MORE & AUDIO...
The Grand National - William Hill Gives Some Betting Tips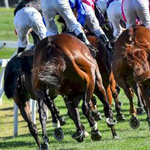 Tuesday 4th April 2017 The Grand National is a popular betting event globally. The big race will give many people that don't bet a flutter!

Up to 40 horses are expected to participate in the race this year - but, before you place your bet, you definitely want to know about Grand National best odds.

Grand National Betting Runners: The race can be considered a slow burner where the lead changes several times. Last year, it was after the 26th fence that The Last Samuri successfully passed Many Clouds and things began to heat up, and even though Rule the World made a blunder on the 27th, he... READ MORE...
Spireites Bring Home A Point Against The Trotters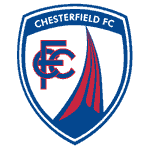 Monday 3rd April 2017 When the fixtures were published, the Spireites' first visit to Bolton's new stadium was always one of the more attractive away fixtures; sadly most supporters will have travelled looking forward to experiencing a large crowd in an impressive stadium rather than with footballing optimism.

Chesterfield last visited Bolton twenty years ago when Kevin Davies' hat trick in the last Burnden Park cup tie set the Spireites on the road to greater glory. Saturday's fixture couldn't have been more different!

Huge home support will have anticipated that the Trotters... READ MORE...
Caldwell - "I'm Always Planning Ahead!" Bolton Preview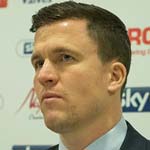 Saturday 1st April 2017 With just 6 games to go before the end of the season, Gary Caldwell insisted that he still believes he will be leading Chesterfield next season - whatever the outcome of this campaign - and that he is being given the backing of the Board (in particular Club Secretary Ashley Carson) to put in place the building blocks for success in 2017/18.

A new Head of Recruitment is appointed and due to be announced in the next couple of days, confirmed Caldwell, "We've had a few interviews/meetings and hopefully over the weekend, we'll be able to announce someone. I worked with, Paul Lemon at Wigan and he impressed me - but he's one of a..." READ MORE & AUDIO...
Staveley's Exciting New Investment For Club And Community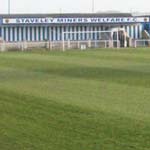 Monday 20th March 2017 Toolstation NCEL Premier Division football club Staveley MWFC have announced the formalisation of plans for the Club to pursue the laying of a '3G' artificial pitch at Inkersall Road in time for the commencement of the 2018/2019 playing season.

The plans will aid the local community of Staveley and further afield, by providing both training and football match availability throughout the year.

Staveley is a robust area, full of both young (and old) male and female footballers, all of whom the club's Chairman Terry Damms believes deserve... READ MORE...
Caldwell - "I Still Believe!" Bristol Rovers Preview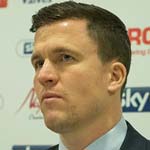 Saturday 18th March 2017 Just prior to travelling south to take on Bristol Rovers, both Chesterfild FC Manager Gary Caldwell and Chesterfield born defender Connor Dimaio spoke with local media.

Caldwell said he had been delighted with much of Tuesday night's 3-3 draw at home to Peterborough but stressed that there was still work to do if Chesterfield are to retain their league one status.

"I was delighted with a lot of things Tuesday, though frustrated with goals against. The team came together in an attacking sense scored three..." READ MORE & AUDIO...
Pedal Power Comes To Chesterfield With Women's Tour 2017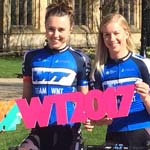 Thursday 16th March 2017 Wednesday saw the launch of Stage Four of the Women's Cycle Tour in Chesterfield.

Attended by competitors and Councillors, the event showcased just why this stage of the tour, which travels through scenic parts of the Peak District, commands such interest.

This stage of The Women's Tour will be held in Derbyshire on Saturday 10th June 2017. The 81-mile race will begin and end in Chesterfield and visit areas including the Derbyshire Peak District, Wirksworth, Belper... READ MORE & AUDIO...
Shrews Preview - "A Win Is Always Important But..."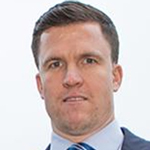 Saturday 11th March 2017
"...It's nice to win at home!" said Chesterfield FC boss Gary Caldwell. He admitted he was frustrated with the lack of consistency in the games at the moment, "It's one step forward, two back, but we are making progress. We can't put that consecutive run of wins together.

Speaking about the midweek defeat away to Walsall - rearranged due to heavy rainfall - Caldwell continued, "Our plan (Tuesday) wasn't great on the ball. The game was there to take in terms of controlling the ball, we can be better on the ball than when we were at Walsall... READ MORE & AUDIO...
Turner Leaves Chesterfield FC - Ashley Carson Interview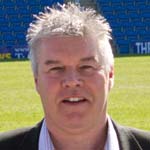 Wednesday 1st March 2017 It's been confirmed that Chris Turner, who has latterly been operating as Chesterfield's director of football, has left the club today after five years.

Turner was previously the club's chief executive before taking on a new role in January.

Director and company secretary Ashley Carson said: "As part of necessary cost-cutting measures, I have carried out a full internal audit and it is with regret that the position of director of football is redundant. Chris... READ MORE & AUDIO...
Spireites Sink To A 4-0 Home Defeat Against Oxford United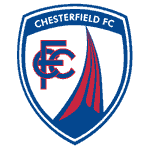 Monday 27th February 2017 Chesterfield's hopes of survival were severely damaged by a 4-0 hammering at the hands of Oxford United.

The U's looked a threat from the start and it took them 17 minutes to open the scoring. Toni Martinez cut the ball back to Rob Hall, who took a touch past goalkeeper Thorsten Stuckmann before slotting into the net.

0-1

Kristian Dennis looked to level six minutes later as he burst... READ MORE...
Trojan's Triumph At Home To Maltby Main. Match Report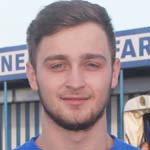 Monday 27th February 2017

An injury to Matt Robinson forced a shakeup at the back this week, which saw the versatile Tom Ellis moved to centre back, alongside Josh Madin who impressed last week at Armthorpe, with Steve Carty replacing Ellis at left back.

There was a change in midfield too as Ash Rawson returned from suspension and Craig Getliff returned alongside him in the centre, whilst Ricky Hanson and Josh Schofield served the last game of their respective suspensions - although both were in attendance to cheer on their team mates... READ MORE & VIDEO...
Gary Caldwell Interview - "We Will Do Something About It!"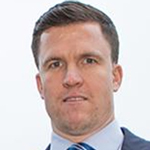 Tuesday 21st February 2017 A determined Gary Caldwell faced the local media ahead of the rearranged Millwall clash and said that he was "as frustrated as anyone" after seeing his side slip to another defeat against fellow league strugglers Bury on Saturday at the Proact.

He said, "It's been a long weekend - one of those weekends managers don't look forward to. You have to have the clarity and know what you're looking for and the reasons why. I speak to the players and it's about doing something about it."

The gaffer admits that, for him, it's about attitude... READ MORE & AUDIO...
Chesterfield FC's Reconvened AGM - News and Interviews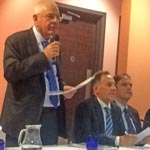 Tuesday 7th February 2017 Over 150 people attended last night's Chesterfield Football club Supporters AGM - reconvened after the previous one in November had been swiftly called to a halt following the resignation of Major shareholder Dave Allen.

The purpose of the evening - for which all the now truncated board of Directors were in attendance, alongside representative Howard Freeman from accountants Shorts and new Manager Gary Caldwell - was to pass the accounts for the year up to June 2016 and to give an opportunity for shareholders of the company (CFC 2001 Ltd) to question the Board on their financial and personnel... READ MORE & AUDIO...
Gary Caldwell Interview - "I'm Enjoying Every Minute Of It!"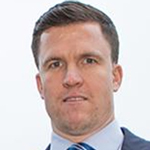 Saturday 28th January 2017 After being appointed as Chesterfield manager last week, Gary Caldwell told the media that he had settled in well.

Caldwell signed a one-year rolling contract with the Spireites and spent his first Saturday in the dugout to see his squad draw against AFC Wimbledon at the Proact.

"It's been great - loved working with the players, the attitude they've shown and the quality they've shown. I've been fortunate this week as we've not had a game to prepare for and I've managed to do different things that I wouldn't normally do in the lead up to a game..." READ MORE & AUDIO...
Ritchie Humphreys - "We're Privileged Every Day In This Job!"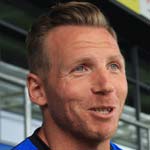 Saturday 14th January 2017
They say a week is a long time in football - and it was a caretaker manager in the press hot seat at the Proact this week after the sackings of Danny Wilson and Chris Morgan last weekend, followed by the further loss of Captain Gary Liddle to Carlisle United on Friday.

Ritchie Humphreys, given charge of the team for the mid-week clash against Luton and the league match against Coventry on Saturday, faced the local media, and admitted, "I didn't expect to be sitting here, but I've been around football long enough. We have to step up as a football club, and get ourselves..." READ MORE...
Ashley Carson On Wilson's Departure From Chesterfield FC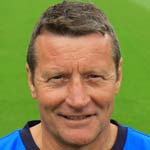 Monday 9th January 2017 Chesterfield FC's Club Secretary Ashley Carson has spoken to the Chesterfield Post following yesterday's announcement regarding the departure of manager Danny Wilson and his assistant, Chris Morgan.

Saturday's 2-0 defeat at Bradford City left the Spireites in the League One relegation zone following a run of just one victory in their last six league games.

Mr Carson said: "We feel that a change to the management team is necessary at this time to give us the best possible chance of securing our League One status." Listen to the interview in full... READ MORE & AUDIO...

Danny Wilson Interview - "We Know What's In Front Of Us!"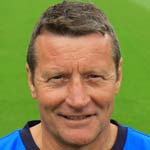 Saturday 7th January 2017
After emphasising in his post-match assessment on Monday that the point earned against in form MK Dons was a good one, Spireites boss Danny Wilson was keen to emphasise in his pre-match press conference that the verdict remained the same three days on.

The gaffer told media that despite his evident frustrations on the touchline, "I wasn't annoyed with the players - I thought it was a fantastic point against a buoyant MK Dons. To come away with a point after the pressure we had at the end of the game was fantastic..." READ MORE & AUDIO...
Danny Wilson - "We Let Ourselves Down Against Rochdale!"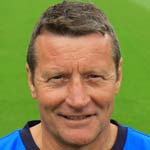 Friday 30th December 2016 Both Chesterfield gaffer Danny Wilson and Captain Gary Liddle faced the media ahead of the last game of 2016 for the Spireites - and admitted that inconsistency has been the downfall of the squad throughout much of the season so far,

After seeing his side fall to a 3-0 away defeat at Rochdale on Boxing Day, after a stunning win against promotion chasing Bolton just days before, Wilson admitted, "It's been difficult with the injury list this year. We've brought young lads in - but to ask them to come in for half the season has been difficult and you expect inconsistency from younger players..." READ MORE & AUDIO...
An Unlucky Seven For Chesterfield At Peterborough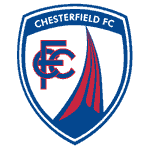 Wednesday 14th December 2016 Tom Nichols' brace helped Peterborough United to victory over Chesterfield in a seven-goal thriller at London Road.

Nichols had opened the scoring inside thirty seconds, but two deflected goals in four minutes from the visitors turned the game on it's head as they looked to be going in at the break with an advantage.

However, a stunning strike from Welshman Gwion Edwards restored parity in first half additional time before second half goals from Paul Taylor, Nichols and Michael Bostwick earned Peterborough the three points... READ MORE...
Ashley Carson On Chesterfield FC Boardroom Statement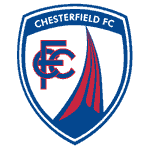 Friday 9th December 2016 A statement from Chesterfield FC has been released which begins to add clarity to the situation in the boardroom following the exit of Chairman Dave Allen and four directors of the club last month.

The statement reads, "The future of Chesterfield FC is close to being secured following the conclusion of negotiations with four former directors who resigned from the board last month.

"A deal has been agreed in principle over the debentures held by the quartet and it is expected to be finalised soon, subject to the legal..." READ MORE & AUDIO...
Danny Wilson Interview - "We Threw Down The Gauntlet"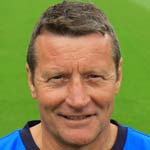 Saturday 3rd December 2016 As the Spireites crank up for a busy December programme - beginning with a home FA Cup clash against Wycombe Wandereres - supporters could be forgiven for hoping that the new month would herald a more positive period, on the pitch at least.

After a league win at home last weekend, Manager Danny Wilson was also looking on the bright side with cautious optimism that the injury list was, for once, reducing, with the gaffer telling local media, "Ched Evans and Jon Nolan are training better, though not 100% yet. We will wait and see Saturday but hopefully another week will see Ched get his match fitness back..." READ MORE...
Danny Wilson Interview - "Fans Are Key!"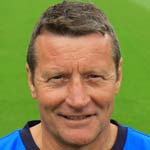 Saturday 26th November 2016 After returning victorious from a mid week trip to Milton Keynes - and with a three point haul meaning they were no longer bottom of league One - it was an unsurprisingly upbeat Chesterfield manager who faced the media at Thursday's press conference.

Asked specifically to comment on the 'winning feeling', Danny Wilson said, "It's been a long time coming! It's pretty unusual in terms of our performances that we have never won games. It's given everyone a lift. Everything about the game showed characteristics of the squad. MKDons are a good side and we have come away with three points. We can take a lot of encouragement..." READ MORE & AUDIO...

Chris Turner Interview - As The Dust Settles At Chesterfield FC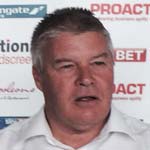 Tuesday 22nd November 2016 With the ramifications of Chairman Dave Allen's exit from Chesterfield Football Club - followed by four directors- still being explored, CEO Chris Turner today spoke to The Chesterfield Post about the future of the club, the machinations behind the scenes and the circumstances which led to the shock announcement at last Monday's AGM.

Turner says that hard work behind the scenes continues to resolve the crisis - and secure the future of the club.

He confirms that Mike Warner will be Chairman... READ MORE & AUDIO...
Gary Liddle - "Defeats Are Hard To Take" - MKDons Preview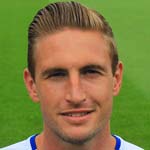 Tuesday 22nd November 2016 "We just need to keep going - it's got to end sometime. There will come a time when this run of results will end!" - that was Chesterfield captain Gary Liddle as he and Manager Danny Wilson faced the media ahead of Tuesday night's clash with MKDons.

After another defeat at the weekend, Liddle is positive that the situation will improve soon, telling The Chesterfield Post, "We have to go on and put the yards in and convert the chances we're currently making. The defeats are hard to take but we'll keep working and keep training and we'll hope we find ourselves on the right side of one of these results..." READ MORE & AUDIO...
Staveley Through To FA Vase 3rd Round With Win At Charnock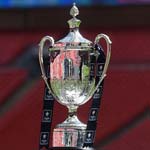 Monday 21st November 2016 The Trojans reward for victory over Pinxton in round 1 was a trip over the Pennines to face North West Counties Division One (equivalent to the division below Staveley) outfit, Charnock Richard.

The long trip would ordinarily mean Staveley fans and players alike would spend an enjoyable Saturday afternoon travelling, even stopping for bit of brunch, before making the trip down to the ground.

However, the weather put paid to that when the original Saturday fixture was postponed. Both clubs originally agreed to play the following... READ MORE...
Four Directors Leave Chesterfield FC Board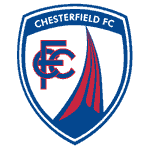 Friday 18th November 2016 It has been confirmed that following the resignation of Chairman Dave Allen at Chesterfield FC's AGM on Monday evening, David Jones, Chris Breeze, Philip Taylor and Alan Goodall have also resigned as directors of the club.

A statement confirmed that the three remaining directors of Chesterfield FC will continue to seek a resolution for the "future of the club".

Following the resignation of majority shareholder Dave Allen as Chairman, the board has been working all week to agree a suitable resolution... READ MORE...

Shock At AGM As Chesterfield Chairman Dave Allen Resigns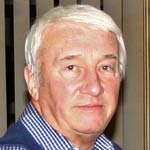 Monday 14th November 2016 Chesterfield FC Dave Allen has resigned as Chairman at the club's AGM this evening.

Dave Allen started the meeting by announcing his resignation as chairman and director of Chesterfield FC.

Addressing the shareholders who attended the meeting, Allen said: "At this, I must inform you that as of now, I resign as chairman and director of Chesterfield Football Club. At the outset, I never intended to become the chairman. I was just an investor who wanted to see the club progress and get..." READ MORE & AUDIO...
Danny Wilson Interview - "We Have To Go For The Jugular!"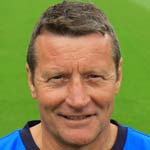 Friday 18th November 2016 After a tumultuous week at the PROACT which began with Chairman Dave Allen resigning at the AGM, manager Danny Wilson insisted it was business as usual on the pitch as Chesterfield prepare to travel to Fleetwood Town for the first of three league games this week.

Asked at the weekly media conference about the shock announcement (Wilson was present at the top table on Monday) he said, "It's not worrying but a concern. It was an amazing surprise to everyone, but it's a decision Mr Allen has made. In the cold light of day, people may now understand what a benefactor he has been. It's a wake up call for everyone... READ MORE & AUDIO...
Derby Game Looms As Spireites Prepare For Blades Visit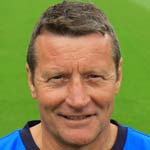 Saturday 12th November 2016 It will be the game on most lips in Chesterfield this weekend, as local rivals Sheffield United make the short trip down the A61 to the Proact.

On Sunday, with an earlier kick off time of 2.15pm to allow for the Sky TV coverage, the game promises to be spicy and feisty with more than just three points at stake.

For Chesterfield Manager Danny Wilson, it's also the chance to pit his wits against a club he managed for two years (2011-13), though he says that's not a consideration as he plans for the game, "I enjoyed my time there, a fantastic..." READ MORE...
A Trojans Triple Takes Three Points Against Garforth Town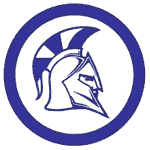 Thursday 10th November 2016 Staveley Miners Welfare began the day in seventeenth place, but having played significantly less games than those in and around them, you could argue that the Trojans were in a bit of false position.

Their opponents, Garforth Town sat three points above them in fifteenth place but having played four games more, this represented a good opportunity to reign the top half of the table back in.

In his programme notes, assistant manager Paul Ward discussed the busy nine game month that November will be and that that will test the... READ MORE...
Sheffield United Fans Advised Chesterfield Game Is Sold Out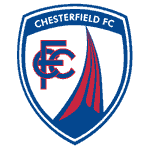 Tuesday 8th November 2016 Police are advising people that the Chesterfield FC and Sheffield United FC fixture on Sunday, November 13th, has been sold out for blades fans.

Superintendent Jim Allen, who is the police match commander for the fixture, said: "We would urge fans not to travel as there will be no available tickets for our friends visiting from Sheffield. This exciting local derby attracts a lot of interest and we will work hard to ensure it is a safe and enjoyable occasion for both sets of supporters.

"We are never complacent and we will deploy officers at..." READ MORE...
Danny Wilson Interview "You Have To Embrace The Pressure!"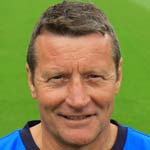 Saturday 5th November 2016
It's a change of focus for the Spireites this weekend, as attention switches from the league to two consecutive cup games.

First up for Chesterfield is Colchester United away in the FA Cup 1st round proper, a game which, although against League Two opposition will, says Chesterfield Manager Danny Wilson, test the squad, "It's dangerous to be complacent. The fact that it's the FA Cup ... there are no easy games. We will treat Colchester with the respect they deserve. They've got some good players - they're capable of causing teams problems..." READ MORE & AUDIO...
Spireites Suffer A Sixth Straight Defeat. Coventry Report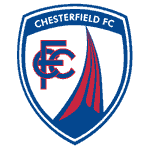 Wednesday 2nd November 2016 Sadly, 'pluck' and 'endeavour' counts for nothing as Chesterfield suffered their sixth straight League defeat without a goal scored.

In the first half, the Spireites edged the contest and looked miles from an out-of- form side - but were unable to break the deadlock. City will have known at the interval that they needed to up their game to maintain their winning run yet they still had to wait for the breakthrough.

Ched Evans could have put the game to bed for the Spireites, instead a double substitution paved the way for two City goals in twelve... READ MORE...
Danny Wilson Interview - "Lady Luck Hasn't Shone On Us Yet!"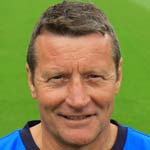 Tuesday 1st November 2016 Danny Wilson was in determined mood as he faced the press ahead of Tuesday night's rearranged clash against Coventry City at the Ricoh Arena.

After seeing his side face late heartache at Charlton on Saturday and extending the run of defeats, the Chesterfield boss admitted that though frustrated, he was taking positives from the team's performance, "We set a game plan out and the lads were excellent - but to be undone by a soft goal, a header and by Lee (former loanee Lee Novak) was a double whammy, but the performance was good. The new system worked well - but systems don't win games, the people..." READ MORE & AUDIO...
Trojans Triumph In FA Vase Derbyshire Derby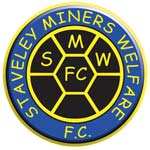 Monday 31st October 2016 It was Derbyshire Derby Day at Inkersall Road as the 1st round FA Vase draw paired Staveley Miners Welfare with neighbours Pinxton, who hail from just fourteen miles down the road.

Luke Rafferty and Kurtis Morley came into the starting line up having been on the bench for the previous game against Maltby in the NCEL Cup - swapping places with Ash Rawson and Craig Getliff, who were instrumental in that 5-1 win for the Trojans.

The visitors are two divisions below Staveley and looked to bridge the gap by trying to unsettle Staveley from the off, when Peter Stubley... READ MORE & VIDEO...
Danny Wilson Interview - "I Expect A Response"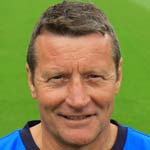 Saturday 29th October 2016 After two home disappointing home games, it's now three away games on the bounce for the Spireites.

Charlton are first up this weekend, and ahead of the trip to the Capital, Chesterfield Manager Danny Wilson faced the media and admitted it had been a "repetitive week".

After a bad run of results through October, the boss admitted that it had been 'back to basics' for the squad during training, "Our key priority is to get back to basics, do those properly - more consistently. The lads have..." READ MORE & AUDIO...
Staveley Score 10 Goals In 2 Games With A Cup Win At Maltby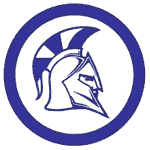 Tuesday 25th October 2016 The Trojans had received a 'bye' straight into the third Round and were handed a difficult looking away tie against last seasons unofficial 'team of the year', Maltby Main, who despite limited resources, always manage to produce decent sides and finished seventh - their highest league finish for eighteen years.

The pack was reshuffled a bit for the trip to Muglet Lane with Ash Rawson and Craig Getliff coming into the midfield, Matt Robinson went to centre back and young Tyla Bell joined Adam Lee up front. Hat-trick hero from the previous game Kieren Watson was given the night off after suffering from flu like symptoms... READ MORE...
Chesterfield FC's Annual Accounts Released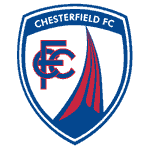 Tuesday 25th October 2016 The annual accounts for Chesterfield FC were released this week, showing a profit for the second year running.

The pre-tax profit for the year was £42,328, as against £84,879 the previous year.

Director and company secretary Ashley Carson commented: "Whilst the result is slightly disappointing, at the end of the day the club has made a profit.

"As shown in the profit and loss account, the company's turnover has increased from £7.34m in the previous year to £7.52m. This is mainly due..." READ MORE...
Danny Wilson "We Deserve A Bit Of Luck!" Scunthorpe Preview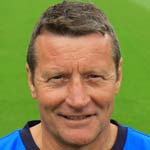 Friday 21st October 2016 Another home game beckons for Danny Wilson's Chesterfield this Saturday as they take on league leaders Scunthorpe.

Wilson however, remains pragmatic, despite the current run of results, telling media, "We have the solutions within the group, goals within the team. We've had some harsh luck, it doesn't knock confidence, quite the opposite. We go again on Saturday. You've just got to get through it and hopefully we'll come out of it the other end. We can't play like this and continue to have bad luck!

"I thought it was a very good performance the other..." READ MORE & AUDIO...
Spireites' Sky Blues Match Rearranged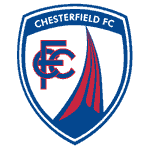 Thursday 20th October 2016
Chesterfield's SkyBet League One fixture at Coventry City, which was postponed earlier this month, has now been re-arranged.

The Spireites will now travel to the Ricoh Arena for the match on Tuesday, November 1st, kick off at 7.45pm, after international call-ups forced the original fixture to be called-off.

Ticket details will be announced in due course, with tickets bought for the original match still valid for the rearranged fixture.
Spireites Flounder At Hands Of Cod Army. Match Report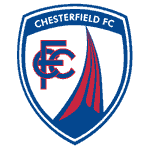 Wednesday 19th October 2016 Conor McLaughlin's first half goal gave Fleetwood Town a slender victory at the Proact Stadium as a frustrated Chesterfield moved to five league games without a win.

Chesterfield headed into a Proact double-header in desperate need of a change in fortunes. Saturday's 1-0 defeat at Southend United had seen the early season table-toppers slip in to the relegation zone for the first time this campaign, having picked up just a single point from their last four league outings.

Danny Wilson made one change from the weekend trip to... READ MORE...
Danny Wilson - "I'm Not Panicking!" Fleetwood Preview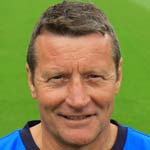 Tuesday 18th October 2016 Chesterfield gaffer Danny Wilson is hoping to put Saturday's defeat behind him, as the Spireites prepare for the first of two home games this week, "We want two wins and that's not beyond us - we're capable of that."

Uwe Rosler's Fleetwood Town are the visitors on Tuesday night, with Wilson aware that they pose a threat, "They're very similar to us, they're inconsistent, they've had good performances but don't see results. They went down to Southend a month ago and won the game and then haven't won one since until last Saturday. They're very similar to a lot of the teams in this division, they can..." READ MORE & AUDIO...
Staveley Batter Barton With A 5-1 Away Win. Match Report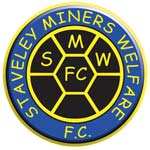 Monday October 17th 2016 The home side for Staveley MWFC's latest day out have been somewhat erratic this season, losing 11-0 (eleven) one week (albeit it against this seasons surprise package Liversedge who were top of the league at the time), then pulling out a shock 1-1 draw against one of the more fancied teams in the division, Handsworth Parramore.

So it was a case of seeing which Barton Town Old Boys side would turn up against the Trojans, who brought Tom Ellis, Jamie Coulson and Shaun Nesbitt into the starting lineup after resting them in the midweek 3-2 win over Swinton Athletic in the Sheffield Cup... READ MORE...
Danny Wilson Interview - "We Were A Shadow Of Ourselves!"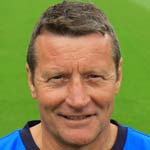 Saturday 15th October 2016 After two home defeats in quick succession, Chesterfield gaffer Danny Wilson was none the less in a positive mood as he faced the press ahead of this weekend's Sky bet EFL League One clash.

Firstly an update from the boss on injuries, "It's difficult to give it spot on - we've had Dion (Donahue) back to a certain degree, we've had Liam O'Neill playing half a game midweek and we've had the lads who are coming back from long term, though Tommy won't be available to us. Angel is obviously a long way from anywhere near playing. Apart from that the ones who were on international duty have come back very fatigued. What we're going to do is take as many..." READ MORE & AUDIO...
Footballer Ched Evans Found Not Guilty Of Rape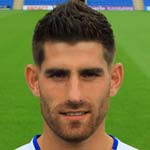 Friday 14th October 2016 Chesterfield striker Ched Evans has today been cleared of rape at Cardiff Crown Court.

The 27 year old, who signed for the Spireites in June, served 2 and a half years of a 5 year sentence for rape, before seeing his conviction quashed in April 2016. A retrial was ordered and that jury found Evans not guilty of rape, leaving him free to continue his football career. Chesterfield CEO Chris Turner has welcomed the news saying, "We are naturally delighted with the outcome, especially for Ched, his family and friends. We can now all move forward and focus on football." The club says that no further comment will be made at this stage.
Staveley Don't Like To Be Beside The Seaside. Match Report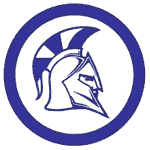 Monday 10th October 2016 The latest stop on the Staveley Miners Welfare 'away trail' was Bridlington Town's Queensgate ground, which hasn't been a massively successful venue for the Trojans - with only one point to show from their six league visits so far.

The Seasiders though, like a lot of the teams in this seasons unpredictable NCEL campaign, are not where they and the 'experts' would normally expect them to be - causing their manager Gary Allanson to resign and replacing him is former Sheffield United and Birmingham City player Curtis Woodhouse. So the Seasiders are in a transitional period and this was arguably the perfect time to... READ MORE...
Spireites Hatch A Plot To Win Against The Bantams. Preview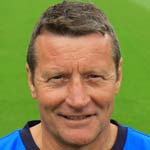 Saturday 1st October 2016 After the last minute heartbreak of seeing Gillingham equalise in the dying seconds of the game, it's back on the Proact bike for Danny Wilson's squad, as they prepare to take on Bradford in their second home game of the week.

Chesterfield now sit 11th in the league, and Danny admits the late goal was a frustration, "It's game management! You can't understand situations until they develop and you react to them. We're talking to the boys about it. If it does transpire again, we handle it in a better way than we did the other night. It was a mad ten seconds from putting the free kick into the stands, not defending..." READ MORE & AUDIO...
Chesterfield's Match At Coventry Postponed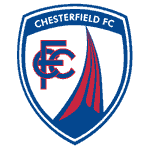 Thursday 29th September 2016
Chesterfield's scheduled forthcoming game at Coventry City, due to be played on Saturday, October 8th, has been postponed due to international call-ups affecting the Spireites.

Liam Graham (New Zealand), Ryan Fulton (Scotland U21s) and Connor Dimaio (Rep of Ireland U21s) will all be on duty for their respective countries.

Details of the re-arranged fixture will be announced in due course. Tickets already purchased will be valid for the new date.
The Danny Wilson Interview - "We'll Have To Shuffle The Pack"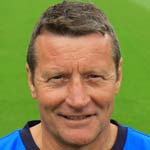 Monday 26th September 2016
Team Physio Rodger Wylde is perhaps the busiest man at the Proact this week as Danny Wilson's injury list continues to grow.

As the Chesterfield Manager faced the press ahead of the home game against Gillingham, the gaffer updated supporters on the challenges the squad has injury-wise: Ched Evans remains unlikely after his heel problem continues to cause concern; Paul McGinn (hamstring strain) will be missing for an as yet undetermined period after being subbed at Bury; whilst Dion Donahue had a scan Monday, with results hopefully revealed this week... READ MORE...
Brace Yourself! Conor Wilkinson Double Earns Spireite Win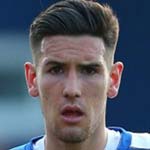 Monday 19th September 2016 Conor Wilkinson's double earned Chesterfield a first victory in five league games as they brought Northampton Town's incredible 31-game unbeaten run to an end.

A goal in either half from Wilkinson, making his home debut after joining on deadline day, put the Spireites in a commanding position.

The Cobblers briefly threatened a comeback when Paul Anderson pulled a goal back shortly after the hour mark, but Kristian Dennis flicked Dion Donohue's strike home twenty minutes from time to seal a 3-1 victory for the home side... READ MORE...
An Important Win For Staveley Against Strugglers Armthorpe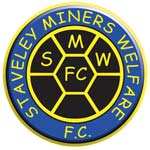 Monday 19th September 2016 The visitors, Armthorpe Welfare, came to Inkersall Road having lost all eight of their league games so far this season and so represented a good opportunity for Staveley Miners Welfare to get the result which so far this season haven't quite matched the Trojans performances. However, there is no such thing as an easy game...

Liam Nelthorpe came in for his first start for a month replacing Adam Colton who moved to the bench, in the centre of midfield as Staveley reverted to a 4-4-2 formation, which meant that Adam Lee also moved to the bench and his shirt was taken by Kurtis Morley. New signing Reece Lucas added... READ MORE...
A Narrow Loss For Staveley At Bottesford Town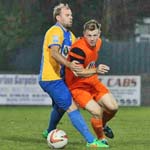 Friday 16th September 2016 Birch Park was the venue for Staveley Miners Welfares latest trip away from Inkersall Road, where Bottesford Town were the opponents.

The Trojans showed one change from their previous game with Jamie Coulson coming in after some good performances for the reserves in the place of Leigh Hutchinson, who has now left the club.

Kurtis Morley also made a welcome return to the club following a summer in the USA and took a place on the subs bench... READ MORE...
A New Sponsor For Spireites' West Stand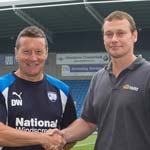 Wednesday 14th September 2016 Chesterfield Football Club are delighted to announce a deal with a leading local van sales company that will see the West Stand at the Proact Stadium named The Van Yard Stand.

The deal with The Van Yard sees them become a significant partner for the club and they have signed a deal to the end of the 2017/18 season.

The company have recently moved to new premises in Arkwright Town to cope with their increasing trade and Managing Director Chris Allsop points out that linking up with the Spireites will help to enhance their brand awareness... READ MORE... 
Staveley Overcome First FA Vase Hurdle Against Cheadle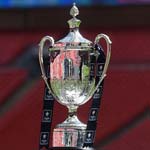 Monday 12th September 2016 There was a break from the league this week, as Staveley Miners Welfare took their first step towards Wembley at Inkersall Road in the FA Vase 1st Qualifying Round.

Unusually for a national competition, they played the same team at the same stage that they played last season in Cheadle Town. That game was a thrilling, if disappointing, 3-4 defeat for the Trojans, who had led 3-1 with just 20 minutes to go.

The team to put last season's result right showed four changes from the previous game, with Ricky Hanson returning from suspension... READ MORE & VIDEO...
Spireites Hold'em At Oldham. Match Report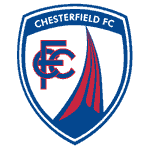 Monday 12th September 2016 The home side, who have yet to pick up three points this term at home, will probably be the more disappointed of two teams who seemed to be struggling to get into top gear.

The Latics edged it in terms of possession but rarely looked fluent whereas the Spireites, despite several enforced changes, had a greater solidity about themselves and looked much more comfortable at set pieces.

The Evans/Wilkinson partnership looks promising but the understanding isn't quite there, Ariyibi came stronger as the game wore on and could... READ MORE...
Danny Wilson - "We Need To Make Sure We Perform Well!"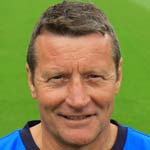 Saturday 10th September 2016

Chesterfield FC Manager Danny Wilson faced the media ahead of Saturday's clash against Oldham and said preparations were going well while The Chesterfield Post spoke with new signing Conor Wilkinson.

Wilson said, "A week's lack of games is good - a training week if you like. We have little knocks and niggles which we can get over in that week. We've been quite buoyed by the fact that we can get the lads on the training ground without that the intense pressure of games." READ MORE & AUDIO...
Staveley Have To Settle For A Point After Athersley Comeback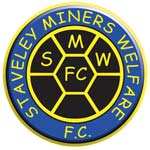 Monday 5th September 2016 Staveley Miners Welfare returned home after two games on the road and were looking to add to the three points they brought back from Harrogate the week before, in this game against Athersley Recreation.

It would not be an easy task however as the 'Penguins' from Barnsley have had a very good start to the campaign and, prior to kick off, they sat fourth in the table with twelve points from their 6 games and boast the leagues top goalscorer, Kai Hancock, who has 12 goals in all competitions already.

The Trojans were forced into one change with Liam... READ MORE & VIDEO...
"I'm Happy To Be Back!" Tom Anderson Interview And Preview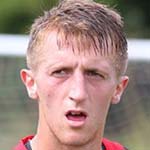 Saturday 3rd September 2016 New signing Tom Anderson spoke to the media just one day after completing his loan move to Chesterfield from Burnley and said he was delighted to be back at the club after a summer hiatus.

"I'm very happy to be back. I got rumours of it on Sunday and I was chomping at the bit to be back and then it all got done Wednesday - I signed the papers and was straight up Wednesday night.

"Last season didn't end like I wanted it to and I'm really happy to be back and try to push the club as far as it can go - and hopefully..." READ MORE & AUDIO...
Two In, Three Out - Five Deadline Day Deals For The Spireites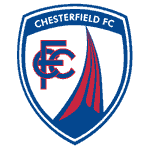 Thursday 1st September 2016 Chesterfield were involved in five deals on transfer deadline day, signing two players on loan and allowing three to go out on a temporary basis.

Central defender Tom Anderson rejoined the Spireites for a second spell on loan from Burnley - signing until the end of the season - after making 18 appearances for the club last term.

Republic of Ireland U21 striker Conor Wilkinson was also brought in on loan, signing from Bolton Wanderers until January 9th... READ MORE...
Lions Roar As They Capture Victory At The Proact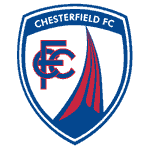 Monday 29th August 2016 Chesterfield suffered a first home defeat of the season as Steve Morison's first-half brace helped Millwall to a 3-1 victory in North Derbyshire.

Shane Ferguson put the visitors ahead inside a quarter of an hour, before Morison scored twice in four minutes to give the Lions a three-goal lead at the interval.

The Spireites battled in the second half and Sam Hird's 65th minute header appeared to give them a glimmer of hope. However, they struggled to break down the solid Millwall backline and, in truth, a comeback rarely looked likely... READ MORE...
Staveley's Season On Track With Win On The Road At The Rail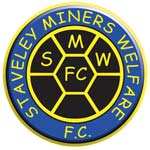 Sunday 28th August 2016 A good following of travelling Trojans were rewarded as they saw Staveley MWFC get their season back on track with a win at Station View against Harrogate Railway Athletic.

To face 'The Rail', Staveley boss Brett Marshall and his team kept faith with the same starting eleven that had performed so well in the previous game away at Cleethorpes Town, but with Charlie Oglesby unavailable, Liam Nelthorpe came back in on the bench.

Encouraged by that performance in midweek, Staveley got going... READ MORE...
Danny Wilson - Probably Biggest Game Of The Season So Far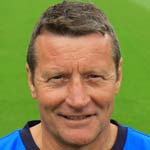 Saturday 27th August 2016
Having suffered their first defeat away at Shrewsbury last weekend, Chesterfield gaffer Danny Wilson looks forward to returning to home territory later as Millwall visit the Proact.

Just four games into the SkyBet League One campaign, Wilson says having no mid-week game has helped the team focus and prepare - and revealed that there are no new injury concerns ahead of the clash, "Injury-wise we are OK. We are very fortunate that the team playing on a regular basis have come through injuries. A week of no games helped..." READ MORE & AUDIO...
Staveley Suffer Seaside Defeat. Match Report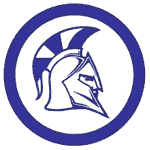 Saturday 27th August 2016
Staveley Miners Welfare faced another side that have been there or thereabouts in the title race in the last few seasons in Cleethorpes Town - and there three previous trips to the seaside have all been high scoring entertaining games. This one was no different!

The Trojans made two changes to the starting line up with Liam Nelthorpe making way for the fit again Ash Rawson and Leigh Hutchinson came in for Charlie Oglesby, causing Tom Ellis to revert to left back so Hutch could go and attack the home side... READ MORE...
The Week Ahead For The Welfare. Staveley Preview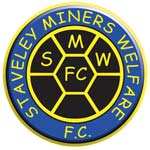 Monday 22nd August 2016 Staveley MWFC's first team head to the seaside in midweek as they face Cleethorpes Town at their Bradley sports centre ground.

Cleethorpes' ground has been the scene of some pretty decent games between the two sides.

Staveley's first visit in November 2014, ended with a 2-3 win for the Trojans who turned around a 2-0 deficit in the second half and - but for a last minute thunderbolt from Luke Mascall - they would have got a point there last season having been once again 2-0 down at one stage... READ MORE...
Spireites Tamed By The Shrews. Match Report.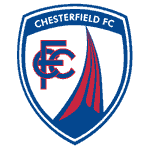 Monday 22nd August 2016 It was a reality check in Shropshire as the Spireites lost their first League fixture of the campaign.

An early lead through Jay O'Shea gave confidence and everything was going to plan until the Shrews equalised via a flag kick and a neat header from Junior Brown, one of the smallest players on the park. All square at the interval was about right.

Both sides wasted openings in the second period and the game looked to be drifting to a stalemate. Instead the home side exploited the Spireites' long standing Achilles heel as captain El-Abd's 84th minute header, from another... READ MORE...
10 Man Staveley Narrowly Beaten By A Strong Liversedge Side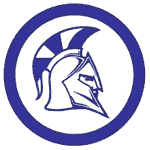 Monday 22nd August 2016 The fixtures list hasn't been kind to Staveley Miners Welfare and two defeats in their opening two games - albeit against sides that will be 'up there' come the end of the campaign - was not the start they were hoping for.

Liversedge were in town and, given their recent finishing positions, there was a reasonable chance of success for the Trojans, however the visitors have started reasonably well in narrowly missing out on a point away at AFC Mansfield on the opening day - and a thumping 5-0 win over Armthorpe Welfare - but this is the NCEL and there are no 'easy' games... READ MORE & VIDEO...
Spireites Preview And Paul McGinn Talks Ahead Of The Shrews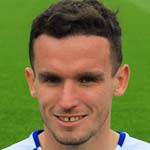 Saturday 20th August 2016 Ahead of travelling to New Meadow stadium to see his side take on Shrewsbury Town, Chesterfield Manager Danny Wilson says he has no real new injury concerns, before adding a note of caution.

Wilson confirmed, "We're all OK - a couple of lads have taken knocks - Paul McGinn took a knock but hopefully he'll be OK, the same for Dion Donahue and Sam Hird."

There is less welcome news of Dan Jones however, with Wilson stating the left back is still suffering ankle problems, "We thought he was OK but he's had a relapse and he's had to have it checked out again. We need to..." READ MORE & AUDIO...
A Late Arrival By Pickering - But They Take 3 Points Home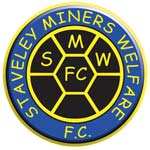 Saturday 20th August 2016 For the second season in succession Staveley Miners Welfares opponents, Pickering town arrived late meaning kick off was delayed by half an hour, but at least they didn't need to use Staveley's away kit this time around!

The Trojans took the field featuring two changes to the starting line up with Luke Rafferty coming in at centre back which required Tom Ellis to go to left back, and Lewis Naylor replaced Ed Eley in goal who was unavailable.

The visitors got the game underway - but the first 15... READ MORE & VIDEO...
Spireites' Home Season Kicks Off As Robins Visit The Proact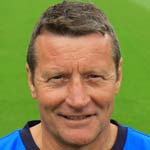 Saturday 13th August 2016
The first SkyBet League One game of the season will see Swindon Town visit the Proact later today - and Chesterfield boss Danny Wilson insists that his side is more than ready to play in front of a home crowd.

The gaffer admitted in his press conference ahead of the game that home form would be key to this season's fortunes, saying, "Our home form last year was poor - it wasn't strong enough! If you want to be at the top end, then home form is paramount. We're hoping to get a good result against Swindon and then Walsall at home - and then you have some momentum." READ MORE...
A Tough Trip For Staveley To Handsworth Parramore. Preview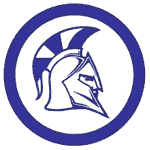 Friday 12th August 2016
Starts to the league season don't get much tougher than it has for Staveley Miners Welfare - and it continues this Saturday 13th August as they travel the short distance to Sandy Lane Worksop - the home of big spending Handsworth Parramore.

The 'Ambers' have had designs on promotion for the last few seasons now and will be determined to get off to the best possible start so that that particular prize doesn't elude them as it has on so many occasions in the past, and are many 'pundits' tip for the title... READ MORE...
Chesterfield's Dion Donahue Extends Contract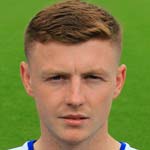 Wednesday 10th August 2016 Chesterfield's Dion Donohue has signed an extended contract which ties him to the club until the summer of 2018.

Donohue, who was signed last summer after impressing on trial, is pleased to have committed his future to the Spireites. He said: "I'm delighted to get it over the line. I just want to do as well as I can for the team and hopefully we can have a good season." The 22-year-old former Everton academy player was recruited after being spotted playing for non-league Sutton Coldfield. Primarily a midfielder, he has filled in at left-back at the start of the season following an injury to Dan Jones. He has made a total of 22 appearances in all competitions for the Spireites.
Chesterfield's League Cup Run Ends At Hands Of Rochdale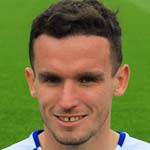 Wednesday 10th August 2016 Just three days after a tough season opener at Oxford that saw the Spireites bounce back from a half-time deficit to claim a hard earned point, Danny Wilson had to face an early knockout fixture at the newly named - but very familiar - Crown Oil Arena.

It was the third season in four that the two sides had met in cup competition - with recent honours even. Last season, Dale edged the cup tie but lost the home league fixture. However Dale weree determined to ensure they didn't suffer a second successive home defeat after Peterborough's last minute winner at the weekend proved decisive... READ MORE...
Danny Wilson Interview - "Everyone Wants A Good Cup Run!"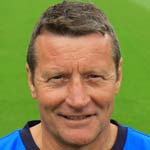 Monday 8th August 2016 Danny Wilson will take his Chesterfield side to familiar turf on Tuesday night as the EFL cup competition begins.

After bagging a point at The Kassam Stadium on Saturday, Chesterfield Manager Wilson was delighted with the performance of his team, "It was a terrific point, but I was disappointed we couldn't push on and get the winner. The performance was very good, we stayed in the game at 1-0 down and in the second half we took control of the game."

Sam Hird is back after suspension and Wilson... READ MORE & AUDIO...
Good Evans! Debutant Ched Earns Chesterfield A Point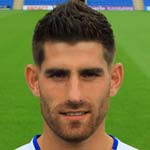 Saturday 6th August 2016
This was always going to be a difficult fixture. A promoted team on a roll and playing host to a much changed Spireites line-up who needed to learn how to gel into an effective unit.

The half time scoreline was a fair reflection of a period that saw Oxford grab the initiative mid-way through the half and score just before the half hour mark. The Spireites had no option but to step up a gear and Ched Evans ensured he'll stay in the headlines for all the right reasons as he powered home a free kick that managed to elude a dozen players in a crowded penalty area... READ MORE ...
Staveley Fall At The First Hurdle In The FA Cup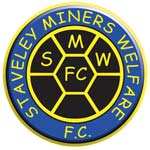 Saturday 6th August 2016
The first competitive fixture of the season for Staveley MWFC was an FA Cup Extra preliminary round home tie against Winsford United of the Hallmark Security Football League (North West Counties FL) based near Crewe from the other side of the Pennines.

Already one-nil down to a 38th minute Nathan Catterell goal, Staveley fell further behind when that same player applied the finishing touch to a Scott Taylor pass in the 57th minute, after a controversial handball decision during the build up in favour of the Trojans wasn't given... READ MORE & VIDEO...
The Danny Wilson Interview - "The Big Stage Is On Saturday!"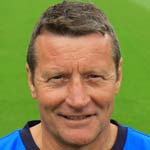 Saturday 6th August 2016 Spireites' boss Danny Wilson has told The Chesterfield Post that although he is no fan of pre-season, he learns a lot during the games played, "As far as pre-seasons go, it was as good as any but I don't enjoy it - the expectation is either through the sky or deep underground!

"People get carried away - and that includes players themselves. It's keeping things on an equilibrium, it's understanding why we do certain things. You learn a great deal about their resistance under duress."

At Thursday's pre-match press call, which doubled up... READ MORE & AUDIO...
'Shinner' Now "Officially Retired" After Testimonial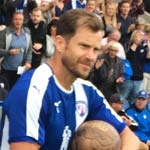 Saturday 30th July 2016 Shane Nicholson said he was now 'officially retired' after his testimonial game at the Proact stadium last Tuesday night.

Chesterfield, managed by Danny Wilson, suffered a narrow 2-1 defeat at the hands of Nigel Pearson's Derby County.

Although a mouth watering clash, the match itself had come second to 'Shinner' who told The Chesterfield Post after the game that he had been delighted and humbled by the response of the crowd - as he led mascots through a guard of honour - and came on to play for Chesterfield for the last 20 minutes... READ MORE & AUDIO...
Chesterfield FC Statement Regarding Borough Council Loan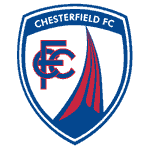 Monday 25th July 2016 In relation to the loan made by Chesterfield Borough Council to Chesterfield Football Club, Director & Company Secretary, Ashley Carson has issued the following statement:

Over the last month, the loan from Chesterfield Borough Council has been addressed by A&S Leisure and paid back in full.

The initial mortgage made available by A&S Leisure to complete the construction of the Proact Stadium has now been re-structured to the value of £2 million. This will be paid back over a ten-year period and attract a fixed interest... READ MORE...
Spireites Sign Liverpool Keeper Fulton
Monday 25th July 2016 Chesterfield have moved to ease their goalkeeper shortage by signing Liverpool's Ryan Fulton on a season-long loan deal.

The 6'3" keeper spent the second half of the 2015/16 season on loan with Portsmouth, appearing 12 times in the league, as well as against Bournemouth in the FA Cup, as Pompey reached the League Two play-offs.

Originally from Burnley, the Scotland youth international has been with Liverpool since the age of 11 and the Spireites beat-off competition from a number of other clubs to seal the signing of the highly-rated keeper... READ MORE...
Chesterfield FC's Jake Orrell Joins Hartlepool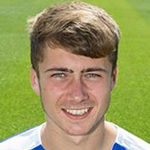 Wednesday 8th June 2016

Jake Orrell has left Chesterfield FC to join SkyBet League Two side, Hartlepool United.

The 18-year-old, who was previously at Gateshead, joined Chesterfield last summer after a spell on trial.

Orrell made four first-team appearances and was offered a contract at the end of the season, but he has opted to return to his native north-east.
Kristian Dennis Interview - "I Can't Wait To Get Started!"
Wednesday 8th June 2016 Signed just two days after the close of the Spireites 2016/17 SkyBet League One campaign, striker Kristian Dennis told The Chesterfield Post that he can't wait to get started.

After being released by Stockport County following a loan spell at Macclesfield, the 26 year old admitted it had been a surprise to find out he was wanted by the Spireites, "I had a phone call on the Monday saying get yourself down they want to sign you, so I jumped In the car and signed on the Tuesday!

"League one is two steps up from where I've been so..." READ MORE & AUDIO...
Chris Turner Interview - Transfers, Players And 2016/17 Plans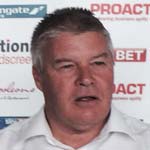 Thursday 26th May 2016 With two signings already made in the shape of Jon Nolan and Kristian Dennis, both non league stalwarts, preparations for the 2016/17 campaign are beginning to take shape at Chesterfield FC.

Chesterfield CEO Chris Turner told The Chesterfield Post and local PA journalist Sean Taylor, that more incomings are expected - and that two offers have been rejected for one player. With Manager Danny Wilson expected back in the office today (Thursday), more business may be imminent.

Turner also told us of his views on the new Football... READ MORE & AUDIO...
Spireites Announce Their Second Summer Signing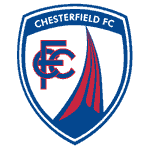 Thursday 26th May 2016
Chesterfield have made their second summer signing, clinching the signature of midfielder Jon Nolan.

The 24-year-old was a free agent after coming to the end of his contract at Grimsby Town. Nolan, who started his career with Stockport County before spells at Lincoln City and Wrexham, played a key role in Grimsby's return to the Football League via the play-offs. The Mariners also enjoyed another trip to Wembley in last weekend's FA Trophy final. Nolan joins striker Kristian Dennis in signing for the Spireites since the end of the season.
Chris Turner - A Club Statement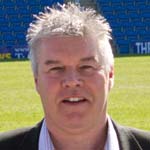 Wednesday 25th May 2016

Following media reports relating to the Chesterfield FC Player Progression Pathway (PPP) and Chesterfield FC International Academy, Chesterfield FC chief executive Chris Turner issued the following statement this week.

"I felt it was necessary to respond to the speculation regarding the two organisations that are associated with our club in order to set the record straight. As stated previously, it is important to note that both organisations are separate legal entities. They are self-funded with no financial connection to the club..." READ MORE...
Running The Race To Fight Cancer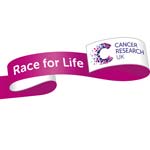 Monday 16th May 2016
More than 1,200 people are expected to walk, jog and run through Chesterfield town centre this Sunday, 22nd May, in Cancer Research UK's Race for Life, leaving the Town Hall at 10.30 am.

As usual, some car parks and roads will be closed for periods of the day while the race takes place in the town centre.

To enable the event to run smoothly, Chesterfield Borough Council will temporarily close: Queens Park North car park, Rose Hill car park and... READ MORE...
New Contracts For Three Spireites Players - Seven Let Go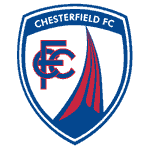 Friday 13th May 2016 Three players whose contracts are due to expire are being offered new deals while seven have been told that they are not being retained.

New deals will be put to Rai Simons, Jake Orrell and Jake Beesley, but Drew Talbot, Chris Herd, Jordan Slew, Byron Harrison, Mani Dieseruvwe, Michael Onovwigun and Aaron Chapman will all be leaving the club.

Simons scored five goals in 22 appearances in his debut season for the club after signing from Ilkeston last summer, while Orrell, who was recruited after impressing on trial in pre-season, made one start and three... READ MORE & AUDIO...
Chesterfield FC Make First New Signing Of The Summer
Thursday 12th May 2016 Chesterfield are hoping new signing 'Dennis will be a menace' for opposition defences as they announce that, just two days after the completion of the 2015/16 league campaign, they have made their first signing of the summer, securing the signature of Kristian Dennis, who has been a prolific striker at National League level.

The 26-year-old, who was a free agent after coming to the end of his contract at Stockport County, says he is delighted to have been given another chance in the Football League. He said: "I'm buzzing and hopefully I can repay the faith shown in me. I believe in my own ability and anything can happen..." READ MORE...
Spireites Academy Pair Offered Contracts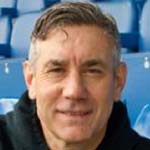 Monday 9th May 2016 Chesterfield academy pair Curtis Morrison and Derek Daly have both been offered professional contracts.

Spireites academy manager Mark Smith is pleased to see both players being given the chance to turn professional. He said: "We set out to produce at least two professionals from the group of scholars we worked with so we have achieved our aim.

"Curtis and Derek now have the opportunity to forge a career in the game with this club and they deserve the chance after applying..." READ MORE...
Three's The Magic Number As Spireites Safe In League One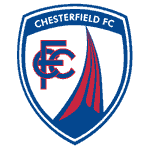 Monday 2nd April 2016 Jubilant Chesterfield fans celebrated the final whistle and retention of their League One status for another season at their final home game of the 2015/16 campaign.

Chesterfield secured SkyBet League One safety in their final home game of the season with a 3-0 victory over Bury.

Jay O'Shea's 29th minute spot kick opened the scoring before the lead was doubled in first half stoppage time courtesy of a deflected Lee Novak strike. Dan Gardner, on loan with today's opposition until only last week, then... READ MORE & AUDIO...
The Danny Wilson Interview - "We Know What We Have To Do!"
Friday 29th April 2016
Chesterfield face the penultimate game of the league one campaign tomorrow as old foes Bury travel to the Proact.

With the Spireites' League One status not yet certain, a win would secure safety - a fact of which Manager Danny Wilson is acutely aware, "The boys have been quite lively and I think, going into a big game, that's important. They're very clear on what they need to do. Everyone knows what we have to get from the two games in front of us. It has to be a big performance and, if we do that I think the result will look after itself..." READ MORE & AUDIO...
Robins Sing As Spireites Return From Swindon Empty-Handed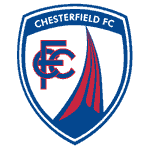 Monday 25th April 2016 The Spireites arrived at the County Ground knowing that they couldn't yet feel that they had done enough to be safe from relegation.

Just one point from two sluggish home performances meant that the three remaining games continued to have meaning.

Danny Wilson admitted that "maybe we're better away from home at the moment" during his reaction to the "nervy" draw with Doncaster. He was hoping that the players pulled together to clinch the points that will ensure League One football next season - with no Wiltshire wins in the last nine visits, it was always... READ MORE...
Danny Wilson Interview - "Points Are Vital!" Swindon Preview
Saturday 23rd April 2016 With just three games left of the 2015/16 campaign for Chesterfield, and with League One safety now in touching distance, gaffer Danny Wilson was philosophical ahead of the long trip to Swindon for the penultimate away clash.

After seeing his side draw against fellow strugglers Doncaster, Wilson admitted that the point was a valuable one, particularly after going behind from an early goal, "If you look back over the period I've been here, we've only conceded five goals from set plays, which has been a very good return from our point of view. But, we recovered well, which was a bonus, but again we got to the back..." READ MORE & AUDIO...
A Valuable Point Gained For Wilson's Battlers Against Donny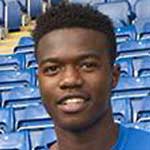 Thursday 21st April 2016 Chesterfield moved a point closer to securing League 1 survival with a 1-1 draw against Doncaster Rovers at the Proact Stadium on Tuesday evening.

Doncaster headed to North Derbyshire in desperate need of a victory to keep their own hopes of staying up alive and got off to the perfect start when Tommy Rowe fired home from a corner in the sixth minute.

Gboly Ariyibi's 18th minute leveller however was ultimately enough to earn the Spireites a draw that moves them on to the vital 50-point mark... READ MORE...
The Danny Wilson Interview - "We Have To Get Over It Quickly!"
Tuesday 19th April 2016
After seeing his side suffer a 0-3 home defeat to local rivals Sheffield United on Saturday, Chesterfield Manager Danny Wilson was in reflective mood as he spoke to the press on Monday.

Admitting the result was frustrating, he was also pragmatic that we need to look ahead quickly, "How we gifted the goals without them having to work for them, it was very unlike us. We've looked fairly steady at the back but the first two goals were killers - they were very simple. We've had a bad result, at home and in a derby game - but we have to get over it quickly..." READ MORE & AUDIO...
The Chris Morgan Interview - "It Will Be A Great Game!"
Saturday 16th April 2016 It's the fixture every Chesterfield supporter has been waiting for as local rivals Sheffield United visit the Proact on Saturday.

With just five games in the 2015/16-campaign left to play and Chesterfield still in dangerous territory in the league table, facing The Blades who, under Nigel Atkins, are sitting in 10th with hopes of a play off place fading though not mathematically impossible, there will be an undoubtedly febrile atmosphere in the sell out crowd.

It was Chesterfield's Assistant gaffer Chris Morgan who faced the press on Thursday and admitted that, having left the Blades as... READ MORE & AUDIO...
Sheffield United Fans Advised Chesterfield Fixture Is Sold Out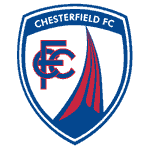 Thursday 14th April 2016
Saturday's fixture, with a 1pm kick off, between Chesterfield and Sheffield United is a sell out for Blades fans, so match police are advising fans without tickets to stay away.

Match Commander, Superintendent Jim Allen said: "We would urge fans not to travel as there will be no tickets available for our friends visiting from Sheffield.

"This exciting local derby attracts a lot of interest and we will work hard to ensure it is a safe and enjoyable occasion for both sets of supporters..." READ MORE...
Chesterfield Defender Recalled By Cardiff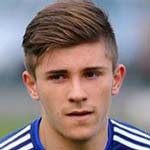 Thursday 14th April 2016
Cardiff City have recalled left-back Declan John from his loan spell with Chesterfield.

John joined the Spireites in mid February, making his debut in the 3-1 home win over Crewe Alexandra. He went on to make six appearances in total for the club. Playing games at both left-back and on the left-hand side of midfield, the 20-year-old Welshman picked up a hamstring injury on Wales under 21 duty last month.

Chesterfield thank Declan for his efforts and wish him all the best for the future.
Spireites Announce Major New Shirt Sponsor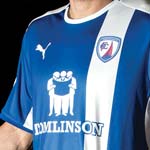 Wednesday 13th April 2016 A major new sponsorship deal has been announced which will see the logo of construction firm G F Tomlinson appear on Chesterfield's shirts from next season.

A three-year deal has been agreed with the Derbyshire-based company, which will see their logo included on all home and away shirts, with an option for a three-year extension.

It represents the most lucrative commercial deal in the history of the club with G F Tomlinson becoming the club's most prominent... READ MORE & AUDIO...
Staveley Make A Point Against Mid-Table Maltby Main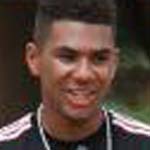 Monday 11th April 2016 After a 4-1 home defeat against high-flyers Worksop midweek, Staveley Miners Welfare made two changes to the starting lineup for this league game at Inkersall Road versus mid-table Maltby Main with Alex Pugh coming in to central defence and Jamie Brown out on the left side of midfield.

The Trojans got the game underway heading, as is tradition, towards the Club shop / hospitality end of the ground and provided most of the attacking intent throughout the afternoon.

It began with a Chris Baugh throw in on the right hand side... READ MORE...
The Danny Wilson Interview - "Nothing Will Derail Our Focus!"
Friday 8th April 2016 It's back to familiar territory for Danny Wilson on Saturday as he takes his side to Oakwell stadium to face Barnsley.

However, whilst the Chesterfield Manager admits he will be pleased to see familiar faces, his focus will be squarely on bagging three points for Chesterfield, "It's a big game for us, a tough game for them. I don't think they'll think it's an easy game. The three points will be massive for both clubs but I have to say, it's going to be a tough contest for us."

After a stunning victory against Port Vale last weekend... READ MORE & AUDIO...
Danny Wilson Interview "We're Keeping The Players Positive!"
Saturday 2nd April 2016 With just seven games to go until the end of the 2015/16 campaign and with a visit from Port Vale next on the list this afternoon, Chesterfield gaffer Danny Wilson admitted he was 'frustrated' with the haul of points over the Easter weekend.

Wilson told The Chesterfield Post, "It's not enough but we're not down and out - we're still in a strong position points-wise in terms of what we need to do. Although it will be close, I always felt that one or two wins would be set back with a couple of defeats and that's how it's been, it's not changed really. It's a similar approach to what we need to do, it's a tough game at the weekend and..." READ MORE & AUDIO...
Too Little Too Late For Spireites At Oldham. Match Report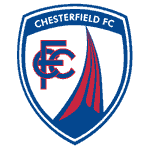 Tuesday 28th March 2016 It was all 'too little too late' as the Spireites lost a crucial six-pointer at Boundary Park on Easter Monday to bring the spectre of relegation back into focus.

Overall Oldham had the lions share of the ball, created the majority of chances and deserved the three points that came their way thanks to a sweet 79th minute strike from Michael Jones.

Chesterfield set their stall out to avoid defeat and until Jones' late strike the plan was well on track. Oldham had looked the livelier in the first half... READ MORE...
A Scrappy Goalless Draw For The Spireites Against Fleetwood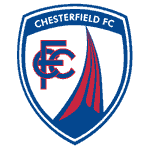 Tuesday 28th March 2016 Relegation strugglers Chesterfield and Fleetwood Town played out a scrappy goalless draw at the Proact Stadium on Saturday as the two sides looked to move closer to League 1 survival.

Chesterfield entered a vital Easter period with a massive game at the bottom end of the table as 19th-placed Fleetwood Town visited the Proact Stadium to face a Spireites side sitting just two points and a single place above them.

Danny Wilson's men knew that following a valuable draw away to Scunthorpe last week, a good return from this and a trip to fellow strugglers... READ MORE...
The Danny Wilson Interview - "They'll Have A Go At Us!"
Friday 25th March 2016 With a quick turnaround of fixtures over the Easter Bank Holiday weekend, Chesterfield manager Danny Wilson admits it will be a pivotal period for the Spireites, particularly if they can pick up 6 points from the two games.

Wilson said: "If we win it can be pivotal. If we don't win, it's not done a great deal of damage, it really depends on other results and we can't be too worried about that. We have to be prepared that it may go to the wire. If it goes to the last game, we have to be prepared for it. We don't want to be but we have to be prepared for it if it comes along!..." READ MORE & AUDIO...
Jeff Stelling's Men United Marathon Walk Reaches Chesterfield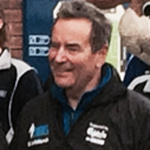 Thursday 24th March 2016 As Kammy would say, it really has been "unbelievable Jeff" as for the last few days, Sky Sports presenter and Prostate Cancer UK ambassador, Jeff Stelling has been ploughing through his 10 marathons in 10 days walk - an effort which will see him have walked an incredible 262 miles down the country, calling at 31 football clubs on the way.

Today (Thursday 24th March) was Day 4 and so it must of course be Chesterfield where Jeff was headed!

He wasn't alone, arriving at the Proact Stadium on time... READ MORE & AUDIO...
Campbell-Ryce Returns To Make Dream Debut Against Iron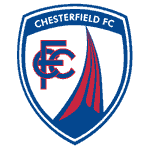 Monday 21st March 2016 Jamal Campbell-Ryce scored on his returning debut to earn Chesterfield a valuable point against an in-form Scunthorpe United at Glanford Park.

The hosts were largely dominant in the first half and took the lead after just 18 minutes when top-scorer Paddy Madden rounded Tommy Lee to score his 17th league goal of the season.

But the Spireites were much improved after the interval and Campbell-Ryce got on the end of Jay O'Shea's cross to score just seconds after... READ MORE...
Danny Wilson Interview - Scunthorpe United Preview
Saturday 19th March 2016 Chesterfield look to bounce back from last weekend's disappointment and move a step closer to safety when they travel to in-form Scunthorpe United this weekend.

The Spireites' five-game unbeaten run was brought to a disappointing end last Saturday as they were comfortably defeated 4-1 by Walsall at the Proact Stadium.

But eleven points from the last six games has elevated Danny Wilson's side out of the bottom four and, with his team four points clear of the relegation zone, the manager is taking the positives: "It's not all bad and..." READ MORE & AUDIO...
One In - One Out For The Spireites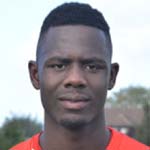 Wednesday 16th March 2016 Chesterfield have secured Declan John on loan from Cardiff City until the end of the season as Mani Dieseruvwe goes out on loan to Mansfield.

Defender Declan John has made five appearances since joining Chesterfield on an initial month's loan and will now remain until May 8th. Meanwhile, striker Mani Dieseruvwe (left), joins Mansfield Town until the end of the season. The 21-year-old has made 16 league appearances for Chesterfield this season, grabbing his only goal in the Capital One Cup at Carlisle United. Dieseruvwe came through the academy at Sheffield Wednesday before being signed by the Spireites in January 2015.
A Loan And A Loan Extension For Two Chesterfield Players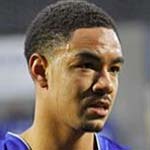 Tuesday 15th March 2016 Chesterfield striker Byron Harrison has had his loan spell at Stevenage extended until the end of the season.

The 28-year-old has made five appearances for the Broadhall Way side since his temporary transfer to the League Two club last month. On his debut back at his former club, Harrison scored both goals as Stevenage recorded a 2-0 home win over Cambridge United.

Meanwhile, defender Liam Graham has moved to National League South side Whitehawk on a 28-day loan... READ MORE...

Saddlers 'Ride Away' With Three Points After Proact Clash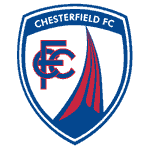 Monday 14th March 2016
Chesterfield's unbeaten run was brought to end by Walsall on a miserable afternoon for the Spireites at the Proact Stadium.

Sam Mantom's second-half brace, along with a goal from Jordy Hiwula, earned the Saddlers a 4-1 victory in interim manager Jon Whitney's first game at the helm.

The first half had been an even affair with chances at both ends and a goal for each side, both coming from own goals - James O'Connor and Tom Anderson being the unfortunate defenders who found their own net... READ MORE...
A Look Ahead To The 2016 Crabbie's Grand National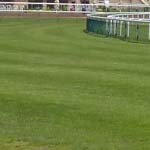 Monday 14th March 2016 Horse racing in the new year so far has been a spectacular display of form and stamina, with the win of Ziga Boy still fresh in many people's minds after his exceptional run at the Doncaster based Sky Bet Chase, held on the 30th January.

Having won a month prior, the seven year old grey gelding had been tipped to win this time round, and did not disappointment spectators.

Although the competition was battled out in trying conditions, and there were many challengers edging closer to stealing the victory from him... READ MORE...
Danny Wilson Interview - "We'll Rise Up The Table"
Friday 11th March 2016 Chesterfield are hoping to stretch their unbeaten run to six this weekend as manager Danny Wilson prepares to welcome SkyBet League One high flyers, Walsall, to the Proact on Saturday afternoon.

After consecutive away wins against Gillingham and Southend, who both occupy top ten spots, the Spireites fortunes appear to be once again in the ascendancy as the final ten games of the season approach.

Praising his players for their performance at Roots Hall last Saturday, "As good as we have seen under my tenure", gaffer Wilson said... READ MORE & AUDIO...
Dan Gardner Joins Shakers On Loan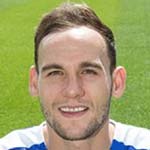 Tuesday 8th March 2016
Chesterfield's Dan Gardner has moved to League One Bury on loan until the end of the season.

As part of the deal, it has been agreed that Gardner will not be allowed to play in Bury's game against the Spireites on April 30th.

Gardner, who has scored three goals in 31 appearances this season, joined the Spireites from Halifax in January 2014. The 25-year-old had a previous spell on loan at Tranmere Rovers.
Chris Morgan Interview - A Look Ahead To The Shrimpers
Friday 4th March 2016 It was assistant gaffer Chris Morgan who faced the press ahead of this Saturday's game away at Southend.

Ahead of the squad's trip to Roots Hall where they will take on Phil Brown's 'Shrimpers', the former Sheffield United U21 manager said he was very much settled in his role at Chesterfield telling The Chesterfield Post, "I'm enjoying it, it's been a refreshing change. When you're at a certain place for a long time, it's a difficult decision to leave Sheffield United, but an easy decision to work with Danny again. I've a lot of respect for him and for him to pick the phone up and ask for me to join him ... It took two seconds for me to answer him!"... READ MORE & AUDIO...
Spireites Make A Point Against The Seasiders. Match Report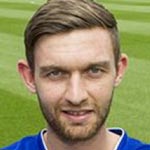 Wednesday 2nd March 2016 Jay O'Shea's wonder strike earned Chesterfield a point against fellow relegation strugglers Blackpool on Tuesday evening.

An action-packed first half saw the woodwork hit on no less than four occasions, three of which came from the visitors, but it remained goalless until the break.

Brad Potts opened the scoring in the 54th minute thanks to a big deflection that helped his hopeful effort lob the goalkeeper from range.

But the lead lasted only four minutes before O'Shea's stunning... READ MORE...
Spireites Bag Vital Three Points With Victory Over Gillingham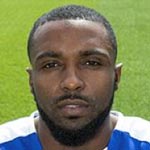 Monday 29th February 2016 Danny Wilson brought his side to the Priestfield Stadium buoyed by the vital win over Crewe but knowing that the high flying Gills, who sneaked a 1-0 win at the Proact earlier in the season, would be an even harder nut to crack.

The Spireites have a patchy history in Kent but they were undefeated in their most recent three visits and were looking to build on the previous weekend's confidence boosting three points.

On the same day, Gillingham suffered a surprise defeat at... READ MORE...
Danny Wilson Interview - Looking For A Win Against The Gills
Friday 26th February 2016
"You never know what can happen in a game!" - that's Danny Wilson, Chesterfield Manager, as he spoke to The Chesterfield Post ahead of this weekend's game against Gillingham.

Admitting he was happy with the performance which saw the Spireites pick up a valuable 3-1 win against Crewe the gaffer said, "The performance will always come second at this stage in the season - after the three points - but it is a bonus when they come hand in hand. Crewe made a game of it, which made it a spectacle but the three points were paramount to us..." READ MORE & AUDIO...
Jake Orrel's Matlock Town Loan Extended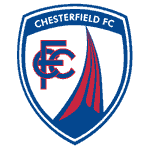 Tuesday 23rd February 2016
Young Chesterfield forward Jake Orrell has extended his loan stay with Derbyshire non-league side Matlock Town.

The 18-year-old struggled with injury during his initial spell with the Gladiators, restricting his game time with the Northern Premier League Premier Division club. Orrell has appeared twice for Matlock, making his debut as a substitute in the 2-1 win over Hyde United in late January.

The loan spell ends on March 21st.
Dream Debut For Dimaio In Home Win Over Crewe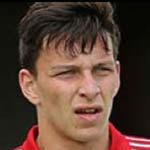 Monday 22nd February 2016 Chesterfield-born Connor Dimaio scored on his Spireites home debut to help Chesterfield to a 3-1 victory over fellow strugglers Crewe Alexandra.

The hosts got off to a perfect start with two goals in the opening twelve minutes from attacking duo Sylvan Ebanks-Blake and Lee Novak.

Zoumana Bakayogo pulled one back for Crewe shortly before the half-hour, but Dimaio's dream moment early in the second half regained the two-goal advantage and earned the Spireites only their fourth home win of the season... READ MORE...
Danny Wilson Interview - "Exciting Rather Than Terrifying!"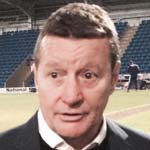 Saturday 20th February 2016 Crewe Alexandra visit the Proact Stadium this weekend for an all-important relegation 'six-pointer' against Chesterfield.

The visit of Crewe, who sit two positions below the 20th placed Spireites, may appear on paper as a golden opportunity for Danny Wilson's men to pick up only a fourth home victory of the season.

But it may come as a surprise to know that only promotion-chasers Wigan Athletic are on a longer unbeaten run in the division than this weekend's opponent - Crewe's six games without defeat including hard-fought... READ MORE & AUDIO...
Danny Wilson Interview - "We're Under No Illusions!"
Tuesday 16th February 2016 After another disappointing defeat against Burton Albion on Friday evening, it's back on the road for Chesterfield on Tuesday night as they face bottom of the league Colchester United at their Community Stadium.

Ahead of the game, manager Danny Wilson told The Chesterfield Post that, "It will be a feisty game! We know what's at stake and the value of the three points. If it's a rubbish game and we win 1-0, I'll take that now, the return is the most important to us.

"They are having the same problems as we are but..." READ MORE & AUDIO...
Spireites See Three Points 'Gone For A Burton'. Match Report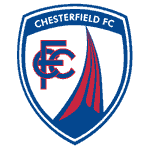 Monday 15th February 2016
The Spireites went down bravely at table-toppers Burton Albion, losing to a single strike in first half added time.

It was tough justice on a Chesterfield side who had looked very solid at the back and threatened when going forward.

Burton showed little enterprise in the second period but the Spireites failed to capitalise. The inexperienced forward line worked hard but came up against a solid rearguard that knew what was needed to claim the win... READ MORE...
Staveley Back To Winning Ways Against Retford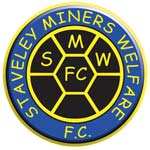 Monday 15th February 2016

A reshuffled defence without Richard Mintoft who has a slight hamstring problem saw Jack Hutchinson from the Staveley Miners Welfare under 21s make his first team debut at right back and saw Chris Baugh move into the centre alongside Matt Varley with Charlie Olgesby moved out to the left.

Otherwise it was as you were for this NCEL Premier League clash against Retford United and for the second game running, a number of players from both clubs and Staveley's management Team came up against former employers. READ MORE...
Danny Wilson Interview - "Burton Will Be A Stern Test For Us"
Friday 12th February 2016 A rare Saturday off for the Spireites as they take on top of the league Burton Albion on Friday evening on police advice.

Ahead of the game, Chesterfield manager Danny Wilson told The Chesterfield Post that playing the most in-form team in the division doesn't faze him - and won't faze the players, "The position in the league doesn't affect us at the moment, it's what we can do at the minute to beat them."

After a home defeat to Graham Westley's Peterborough last weekend, which made it three defeats on the bounce for Chesterfield... READ MORE & AUDIO...
Staveley Grab A Dramatic Late Equaliser Against Clipstone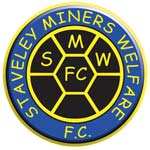 Tuesday 9th February 2016 A reunion, of sorts, as the host of former Staveley Miners Welfare players, managers and officials who swapped Trojan blue and white for Clipstone black and white in the summer, made their first return to Inkersall Road.

Brett Marshall who, after guiding the Nottinghamshire based club to promotion to the NCEL Premier League last season (winning the title also), went in the opposite direction and made changes to his Staveley line up for the evening, with Chris Baugh retuning at right back and Adam Scott starting in his customary right hand side position in midfield, at the expense of Luke Walker who dropped... READ MORE...
Danny Wilson Interview - Prepared For A Posh Game At Proact
Friday 5th February 2016 After a two-week break from competitive football, Chesterfield return to action this Saturday looking to bounce back from two consecutive defeats when they host Peterborough United at the Proact Stadium.

The Posh's visit provides yet another tough task for Danny Wilson's side following meetings with two relegated Championship sides (Wigan Athletic and Millwall) in successive weeks.

But Wilson believes their break in action came at the right time: "I think we've used our time well. We've trained hard and prepared while..." READ MORE & AUDIO...
Staveley's Unbeaten Run Comes To An End At Bridlington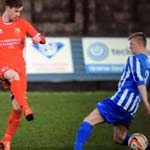 Tuesday 2nd February 2016 Staveley Miners Welfare made the long trip to the seaside to face arguably the best side in the Northern Counties East League, Bridlington Town, who over the last ten years, have consistently been in the top six and have won the title twice.

The Trojans made a number of enforced changes with Greg Fitzpatrick - following some excellent performances for the clubs 100%-for-the-season-so-far Under 21 side (including a recent hat-trick) - making his first team debut at left back. Charlie Oglesby moving from that full back position into the centre of defence in place of the unavailable Richard Mintoft and at right back, Ross Goodwin... READ MORE...
A Hat-Trick Of Spireite Signings On Deadline Day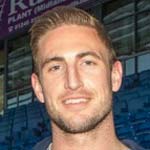 Monday 1st February 2016
The signing of Tom Anderson on loan from Burnley completed a trio of transfer deadline day deals for the Spireites.

Anderson, 22, will spend the rest of the season with Chesterfield. The 6'4" central defender is yet to make his debut for Burnley, but he has had several spells out on loan and made eight appearances for Carlisle United last season.

Joining Anderson at Chesterfield are midfield pair Connor Dimaio and Gary Liddle, signed earlier in the day... READ MORE...
Sam Morsy Joins Wigan Athletic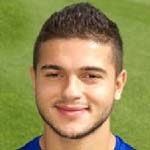 Thursday 28th January 2016 It's been announced that Chesterfield midfielder Sam Morsy, 24, has joined Wigan Athletic for an undisclosed fee.

Morsy, joined the Spireites in 2013 from Port Vale and scored 8 goals in 117 appearances and would have been a free agent at the end of the season. Chesterfield boss Danny Wilson said: "We tried our best to keep Sam but he was determined to move on, so there was not a great we could do about it. We then had to do the best deal we possibly could for the club and that is what we have done. Sam's done very well for Chesterfield and he leaves with our best wishes for the future." Wilson has been given backing to strengthen his squad before the transfer window closes.
Back To Back Defeats For The Blues. Match Report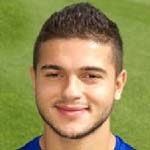 Monday 25th January 2016 Chesterfield suffered a second consecutive defeat as Millwall ran out 2-1 winners on their first ever visit to the Proact Stadium.

The Spireites largely dominated the first half and took the lead after 25 minutes courtesy of a superb long range strike from Sam Morsy.

Their lead lasted less than two minutes, however, before Aiden O'Brien nodded home the equaliser despite the best efforts of goalkeeper Tommy Lee.

And the home side were made to rue missed opportunities as... READ MORE...
Staveley Earn A Hard Fought-For Point At Rainworth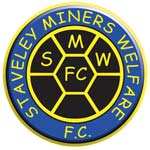 Monday 25th January 2016 Staveley travelled to Rainworth attempting to extend the recent good run of form which has seen them win their last three games.

The Wrens though, are a much tougher proposition than the Trojans have faced of late and are amongst a number of clubs in a highly competitive league this year, that have a chance of a top six finish.

Unavailable for the task was Jamie Brown - and he was replaced in the starting line up by Charlie Oglesby as manager Brett Marshall opted for a 4-3-3 formation, pushing Adam Scott forward alongside Kieren Watson and... READ MORE...
Danny Wilson Interview - "Anybody Can Beat Anybody!"
Saturday 23rd January 2016 Millwall make their first ever visit to the Proact Stadium on Saturday and Danny Wilson is hoping that his Chesterfield side can bounce back against the 2004 FA Cup finalists after defeat to Wigan Athletic last weekend.

The 3-1 loss at the DW Stadium was Wilson's first as Chesterfield manager, but he remained upbeat when reflecting on the game, saying, "On paper it was a loss - but I think in the position we're in at the moment, performances are important. If it'd been a 3-0 or a 3-1 hammering, then you'd be thinking 'crikey, there's something wrong here' - but it wasn't like that." READ MORE & AUDIO...
Staveley MWFC Make It 7 Wins in 8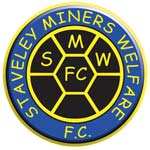 Saturday 23rd January 2016 Staveley Miners Welfare, playing in their changed kit of Orange orange and orange, kicked off this Toolstation Northern Counties East League Premier Division Match against Armthorpe Welfare heading towards the dressing room end of the Welfare ground.

There were two changes from the win against Liversedge on Saturday, with Ash Rawson and Jamie Brown returning at the expense of Ross Goodwin and Charlie Oglesby, who both moved to the bench.

Both sides went about getting the three points in a tigerish fashion... READ MORE...
The Enforced Winter Break Ends With A Win For The Trojans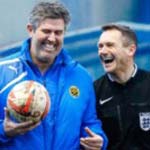 Monday 18th January 2016 A weather enforced winter break enabled Staveley Miners Welfare Manager Brett Marshall to bring in a few new faces to freshen up - and add the strength in depth - to the squad that will be needed to play the remaining half of the season in 3 months!

Bringing in Craig Getliff from Shirebrook Town, Lewis Naylor from Dronfield Town and Luke Walker returning to the club following a productive spell at Pinxton.

Even though the persistent rain showers have moved on for the time being, the cold snap that replaced it threatened to postpone another game at... READ MORE...
Wigan Pick Up The Points As Wilson Suffers First Defeat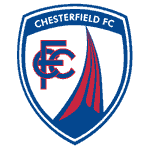 Monday 18th January 2016 Danny Wilson's unbeaten run as Chesterfield manager came to an end on Saturday at the DW Stadium as Wigan Athletic defeated the Spireites 3-1.

Max Power's sixth minute strike put the hosts ahead before two goals in a minute from Reece James and Michael Jacobs gave Wigan a dominant half-time advantage. 

Half-time substitute Ollie Banks pulled one back for the Spireites late on, but it proved to be nothing more than a consolation as Wilson's side... READ MORE...
Danny Wilson Interview - We'll Turn Up & Put On A Good Show!
Friday 15th January 2016
Just three games into the job and currently unbeaten Chesterfield gaffer Danny Wilson is taking nothing for granted as he faces high flying Wigan Athletic at the DW Stadium this Saturday.

Asked about Gary Caldwell's side, Wilson optioned, "They are a good side that will be challenging for the top two positions. The fans have a high expectations of bouncing back, but like all teams, they have weaknesses - and we will have to see if we can find a solution to go there and win the game. It's a big season for them this year, and it will be a tough game for us..." READ MORE & AUDIO...
Handsworth Match Report For Fixture-Starved Staveley Fans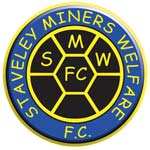 Wednesday 13th January 2016 Even though it's late - we thought that given the lack of football due to the dismal run of weather postponements over the New Year - Staveley MWFC's fans would still appreciate this report by Steven Hall from the Boxing Day victory at Handsworth Parramore. Enjoy!

Staveley Miners Welfare made the short trip to Sandy Lane to face neighbours Handsworth Parramore for a Boxing Day bonanza that had more twists and turns than your average rollercoaster.

Parramore have set their stall out clearly to win the NCEL... READ MORE...
Chesterfield Hoping For Three Points At Wigan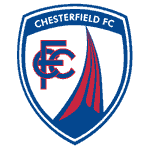 Wednesday 13th January 2016 Chesterfield travel to the DW Stadium this Saturday to face Wigan Athletic as they attempt to climb up the Sky Bet League One table.

Danny Wilson's side have struggled at times during the opening half of the campaign, however they have plenty of reason to be optimistic as the business end of the season approaches.

Chesterfield thrashed Shrewsbury 7-1 and beat Rochdale 3-2 in their last two fixtures to ensure a great start to the new calendar year and... READ MORE...
A 'Topsy-Turvy' Three Points For The Spireites At Rochdale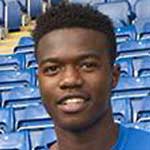 Sunday 10th January 2016 What a topsy turvy game! The Spireites made it back to back wins after they returned home from Lancashire with three huge points after clinching a 3-2 win over Rochdale.

This fixture is almost always a close affair - and this win levelled things up at 21 wins each at Spotland.

Somehow they led by just one goal at the interval after referee, Carl Boyeson, controversially disallowed two strikes for offside. Earlier Jay O'Shea had put the Spireites ahead after he picked up Sylvan Ebanks-Blake's flick... READ MORE...
Corrie Star Kym Marsh Visits Brand New Fitness Centre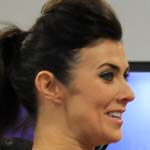 Sunday 10th January 2016 "I'm 40 this year and I wanted to come into my forties being as fit as I can! I changed my lifestyle and it's helped me a lot. It's hopefully helping other people!" That was actress, singer and fitness guru Kym Marsh speaking to The Chesterfield Post as she visited the newly opened Queen's Park Sports Centre on Saturday, and spoke to many users of the facilities on Boythorpe Road.

The centre has been made possible by funding of £6.725 million from Chesterfield Borough Council, £2.5 million from Chesterfield College, as part of a partnership agreement, £2 million of National Lottery funding... READ MORE & AUDIO...
Danny Wilson Interview - "Let's Hope It's The Start Of Things!"
Saturday 9th January 2016 With confidence - and spirits - high after a commanding 7-1 home win against Shrewsbury Town last Saturday, Chesterfield gaffer Danny Wilson, still settling into his role two weeks in, says it was "unexpected" but welcome.

Wilson said, "Certain times in games, there are positions that come in front of you and it's up to you to take them. Lots of opportunities came in the Shrewsbury game came that hadn't been coming in recent games, and from my point of view, we were clinical in those chances. We did play well but it was tough, for half an hour it was nip and tuck between the two sides and then we..." READ MORE & AUDIO...
Another Game Off! Staveley Facing Severe Backlog Of Games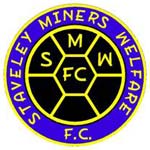 Saturday 9th January 2016



Following yet more persistent rain falling on an already saturated pitch, today's home game at Inkersall Road against Retford United has been called off after this morning's pitch inspection.

Staveley MWFC are now facing the very real prospect of having to play nearly 50% of their season's fixtures in a little over 3 months.
Chesterfield's New Queen's Park Sports Centre Opens
Friday 8th January 2016
"We're here to make a difference to the community of Chesterfield!" That was Principal of Chesterfield College (and former student) Stuart Cutforth, as he and other dignitaries officially opened the new Queen's Park Sports Centre on Thursday morning.

The Chesterfield Borough Council-run centre has already created a buzz - with 820 people having signed up for membership in the last 3 months alone - having opened its doors on Tuesday 5th January, and will open from 6.30am Monday to Friday and from 8am on Saturday and Sunday... READ MORE, AUDIO & VIDEO...
Chesterfield's Magnificient Seven Tames The Shrews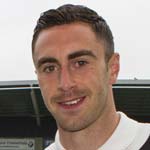 Sunday 3rd January 2016 Chesterfield kicked off the new year in style with an incredible 7-1 demolition of fellow SkyBet League One strugglers, Shrewsbury Town.

A wonder-strike from Jay O'Shea, followed by a penalty converted by the same man put the home side in the ascendancy before Lee Novak added himself to the scoresheet short before the break.

A comeback was briefly threatened by the visitors when Zak Whitbread bundled the ball home from close range. But the win rarely looked in doubt... READ MORE...
The Danny Wilson Interview - "The Atmosphere Was Terrific!"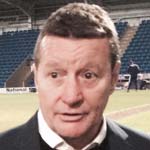 Saturday 2nd January 2016 In his first full pre-match press conference since taking up the post, new Chesterfield gaffer Danny Wilson told The Chesterfield Post that he had been generally happy with what he'd seen on Monday as his side faced Coventry.

"It was a terrific atmosphere and the only ones who could create that were the fans - the performance of the players ran level with the support that they got. We would like to have won it but the support that we got enabled us to get some sort of confidence back. Let's hope that we have that little but of trust back to kick on."
...READ MORE & AUDIO...
"Everything To Play For" - Turner, Allen & Wilson - On Wilson
Tuesday 29th December 2015 Danny Wilson yesterday oversaw his first match in charge at the Proact - engineering his new side to a draw against Coventry City.

As reported on Christmas Eve, Wilson, who made 100 appearances for the Spireites in the early 1980s, took up the post the day before Christmas. He sat in the stands at Peterborough on Boxing Day whilst caretaker Mark Smith controlled the game from the dugout.

He is relishing the challenge presented to him and is looking to quickly stamp his mark on the team, saying: "I want the players to play..." READ MORE & AUDIO...
Spireites Go Posh For Boxing Day As They Appoint New Boss
Friday 25th December 2015 With speculation swirling that a new manager was imminent for Chesterfield FC, it was nevertheless caretaker gaffer Mark Smith who faced the press ahead of the Boxing Day game at Peterborough.

And indeed, the day after Mark's Press Conference, Danny Wilson was named as the new manager of Chesterfield, replacing Dean Saunders, who departed at the end of last month.

Wilson, who made 100 appearances for the Spireites in the early 1980s, has been out of management since leaving Barnsley in... READ MORE & AUDIO...
Mark Smith Interview - "We Need A Result!" Bradford Preview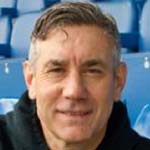 Saturday 19th December 2015 After the disappointment of losing out to Walsall in the FA cup on Tuesday night, it's back to the league programme for Chesterfield, as they take on Bradford at the Proact.

It will be caretaker gaffer Mark Smith's second home game in charge, as he continues to "mind the shop" as the board makes decisions on the permanent man in the dugout.

Speaking to The Chesterfield Post ahead of the Bantams clash, he said, "I thought we were well in it - had a little spell where I thought we... READ MORE & AUDIO...

Spireites Lose Out On Penalties To Walsall In FA Cup Replay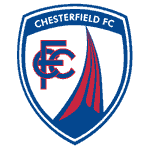 Wednesday 16th December 2015
The Spireites went out of The Emirates FA Cup after Walsall clinched their berth in the next round thanks to scoring all five penalties in the shoot-out after the game had ended goalless.

The Saddlers had dominated possession during the 120 minutes of open play but had failed to seriously threaten until extra-time. Chesterfield battled determinedly throughout and warranted taking the game to penalties for their sheer resilience and never-say-die attitude - but on the day, Walsall deserved to clinch a trip to Brentford for their overall dominance... READ MORE...
Chesterfield Home Fixture Vs Sheffield Utd Brought Forward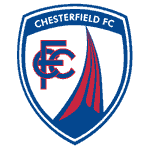 Wednesday 16th December 2015


The kick-off time for Chesterfield's home fixture against Sheffield United later in the season has been brought forward.

The game on Saturday, April 16th, which was originally due to kick-off at 3pm, will now kick-off at 1pm.

The change has been made on police advice.
Mark Smith Interview - "Actions Speak Louder Than Words!"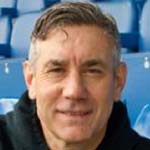 Tuesday 15th December 2015 "We're close but not quite there at the moment!" said Chesterfield's caretaker Manager Mark Smith as he previewed this Tuesday evening's FA cup second round replay clash with fellow league one side Walsall.

After Sam Morsy secured a late equaliser for the Spireites at the Proact, Smith and his side will travel to Bank's Stadium to attempt to progress to the FA Cup Third Round - with a clash with Championship side Brentford the prize.

Injury-wise, the Spireites look in decent shape with... READ MORE & AUDIO...
Mayor Rules As Spireites Lose At A Rain Soaked Bury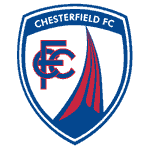 Monday 14th December 2015
Caretaker Boss Mark Smith's first league game in charge ended in a narrow 1-0 defeat for the Spireites at a rain sodden Gigg Lane.

Smith made three changes to the side from last weeks encouraging FA Cup performance against Walsall. Jay O'Shea was relegated to the bench for the first time this season to make way for Ollie Banks, whilst injuries to Richard Wood and Lee Novak gave the opportunity for a return at the back for Charlie Raglan, with Mani Dieseruvwe joining Sylvan Ebanks-Blake up front as Smith opted to keep a 3-5-2 formation. READ MORE...
Mark Smith Interview - "Everyone's Done Everything I Asked"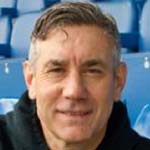 Saturday 12th December 2015 One week into the Caretaker Manager's role - and with his first league game in charge looming - it was a philosophical Mark Smith who faced the press this week.

After seeing his side claw back a result - earning a replay - in a 1-1 draw against Walsall at the Proact last Saturday, Smith shared his thoughts on that game with the Chesterfield Post, "We did enough to to win the game! I thought the lads should take plenty of confidence from the second half especially, when you've done really well against the top of the league and caused them problems. It's good to get the first game out of the way, the newness then wears off..." READ MORE & AUDIO...
Morsy Earns Walsall Replay And A Chance To Battle Brentford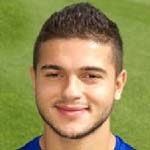 Monday 7th December 2015 Three players had claimed it - but it was Sam Morsy's last minute equaliser which earned Chesterfield a replay as they drew 1-1 with Walsall in Mark Smith's first game as the Spireites' caretaker manager.

Jason Demetriou's deflected effort had given the Saddlers a 19th minute lead and despite numerous good chances for the hosts in the second half, including a Sylvan Ebanks-Blake overhead kick off the underside of the crossbar, it looked as if Walsall would be heading through.

But in the final minute of normal time, Morsy scrambled... READ MORE...
Mark Smith Interview - "I'm Taking Every Day As It Comes!"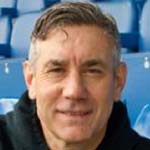 Friday 4th December 2015 "Management is completely different to coaching - you just have to win a few games and see what happens after that!" That was Chesterfield's new caretaker manager Mark Smith talking to The Chesterfield Post as he faced the press for his first media appearance since taking on the job.

After a heavy home defeat to Swindon last Saturday, Chesterfield parted company with Dean Saunders - placing Mark Smith in charge for the immediate future.

Grounded and affable, the Academy manager is... READ MORE & AUDIO...
Staveley MWFC's 10 Goal Thriller At Pontefract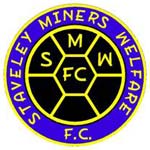 Wednesday 25th November 2015 Cars and Buses carried the Staveley Miners Welfare players, officials and fans up to Skinner Lane, home of Pontefract Collieries - but perhaps a boat would have been more appropriate, as a rain storm of biblical proportions arrived an hour before kick-off and didn't relent all afternoon.

The grass was what would normally be described as a little bit too long but in this instance, it perhaps helped the pitch to remain playable for the entire 90 minutes, which was a good thing not only as an abandonment would have meant a wasted journey - but also would have spoiled what was to turn out... READ MORE...
Chris Turner Interview - Spireites CEO On Saunders' Sacking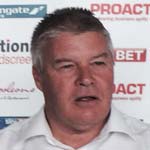 Wednesday 2nd December 2015 Just a few short days ago, Chesterfield parted company with manager Dean Saunders after four straight defeats, the last being a 4-0 home defeat to Swindon.

A statement from the club on Saturday evening said, "The result was Chesterfield's fourth defeat in a row and leaves them just four points above the relegation zone.

An interim management team, with Academy Manager Mark Smith appointed as Caretaker Manager, will take temporary charge prior to the appointment of a new manager... READ MORE & AUDIO...
Mark Smith Named As Chesterfield FC's Caretaker Manager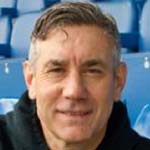 Monday 30th November 2015 Chesterfield FC has announced Mark Smith as caretaker manager following the departure of Dean Saunders at the weekend.

Smith (left), the club's Academy Manager, takes charge of the team temporarily during the search for a new permanent manager. Assisted by goalkeeper coach Mark Crossley and Paul Mitchell, Smith previously had a spell as Sam Allardyce's assistant at Notts County and held senior Academy roles at Sheffield Wednesday, Sheffield Utd and Barnsley and joined Chesterfield as Youth Team Coach in May 2013. In his playing career, he made over 500 appearances at Sheffield Wednesday, Barnsley and Plymouth Argyle and was also capped by England at under-21 level.
Robins Sing & Spireites Boss Leaves After Heavy Home Defeat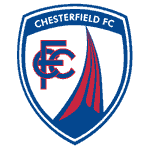 Monday 30th November 2015 Dean Saunders was sacked by Chesterfield only six months after his appointment as the side fell to a fourth consecutive defeat at the hands of struggling Swindon Town.

Despite a big shake-up to the starting eleven following a third consecutive defeat in midweek, things improved little for the Spireites and they found themselves 2-0 down inside 14 minutes through goals from Nicky Ajose and Louis Thompson.

Chesterfield ended the first half strongly but any hopes of staging a comeback were quickly killed off as Jon Obika added a third shortly after... READ MORE...
Spireites Part Company With Manager Dean Saunders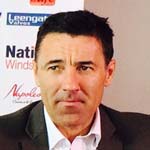 Saturday 28th November 2015 Chesterfield have parted company with manager Dean Saunders and his assistant Brian Carey following a 4-0 defeat at home to Swindon Town.

The result was Chesterfield's fourth defeat in a row and leaves them just four points above the relegation zone. An interim management team, which will be announced in due course, will take temporary charge prior to the appointment of a new manager. Chairman Dave Allen thanked the managerial pair for their efforts, adding: "We will not be rushed into making a decision on a new manager." Saunders was named as Paul Cook's successor at the Proact Stadium in May.
Dean Saunders Interview - "We Have To Learn From It!"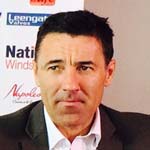 Saturday 28th November 2015 After three defeats on the bounce, Chesterfield FC face their next league game opponents, Swindon Town, in determined mood.

Speaking to The Chesterfield Post in his usual pre-match press conference, gaffer Dean Saunders admitted it had been a frustrating time, but added that, "We're just not clinical at the minute and we're letting a few things happen to us that shouldn't be. We didn't play that badly - we're just not creating chances.

"Ten days ago, we played Oldham and we had won six out of eight. I was being nominated for manager of the month - a week is a..." READ MORE & AUDIO...
Spireites Slump To Disappointing Defeat At Doncaster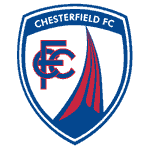 Wednesday 25th November 2015 It was a disappointing return to The Keepmoat Stadium for former Rovers boss Dean Saunders as his Chesterfield side slumped to a third successive defeat against mid table opposition.

Despite pre-match talk of making changes Saunders elected to keep an unchanged side from Saturday's narrow defeat at Port Vale.

His side lining up in a 4-4-2 formation certainly started the game well, having the majority of the early possession - but Rovers were the first to go close when a slack pass from former Rovers man Sam Hird was intercepted but... READ MORE...
Spireites Aim To Pillage Three Points From The Vikings Lair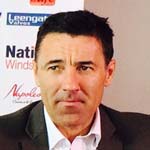 Tuesday 24th November 2015 After a disappointing loss away to Port Vale on Saturday, it's back on the road for Dean Saunders and the Spireites - this time with a short trip to Doncaster Rovers.

Rovers are adjusting to life under recent managerial appointment Darren Ferguson and, just three points behind Chesterfield in the SkyBet League One table, will present a tough challenge for Saunders, who has seen his team suffer two defeats on the bounce, something, he told The Chesterfield Post, he is keen to address.

The pitch at Vale Park wasn't entirely conducive to... READ MORE & AUDIO...
Dave Allen Interview - "Structure Of Club Is Right." AGM News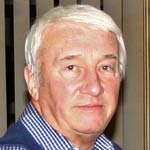 Tuesday 24th November 2015 "It's a juggling act! We keep trying to feed money into the team but we have to service the debt!" - Chesterfield Chairman Dave Allen as he faced questions from the floor after the AGM at the Proact on Monday night.

Over 100 supporters attended the meeting with Chairman Dave Allen, CEO Chris Turner - alongside manager Dean Saunders and other members of the board.

The purpose of the evening, which was also attended by representatives of the official club accountants, Shorts, was to pass the accounts... READ MORE & AUDIO...
Staveley MWFC Fire Four Past Parkgate. Match Report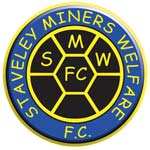 Monday 23rd November 2015 After a month of clocking up the miles on the highways and byways of the North, Staveley Miners Welfare finally returned home on the coldest day seen in North Derbyshire for quite some time!

Manager Brett Marshall made just two changes to the starting line-up for their game against Parkgate. Ryan Watters came in for Jamie Brown and replacing Mohammed Tijani was fifteen goal striker Courtney Hastings, who was available for selection once again following a suspension.

Parkgate began the game and their leading scorer, Alex Lill... READ MORE...
Spireites Suffer Defeat At A Frosty Vale Park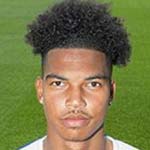 Monday 23rd November 2015 Chesterfield fell to a second consecutive defeat as AJ Leitch-Smith's fourth goal in three games helped Port Vale to a victory at a frosty Vale Park.

The wintry conditions made for an unpredictable contest that got off to a lightning-fast start with three goals in the opening ten minutes.

Sam Kelly's first ever league goal put the Valiants ahead inside six minutes and Leitch-Smith regained the hosts' lead four minutes later after Lee Novak had hit back immediately for the Spireites... READ MORE...
Dean Saunders Interview - We Can Win 2 Tough Away Games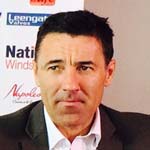 Friday 20th November 2015 Chesterfield Manager Dean Saunders is hoping to have the luxury of a nearly full squad to choose from as he prepares to face Port Vale at Vale Park this Saturday, with only Angel Martinez out.

However, the gaffer admitted in his pre match interview that, "Liam O'Neill felt his leg but will train and Charlie Raglan had a bit of a thigh strain but is OK today. They've missed a couple of days but apart from that, there's just Angel."
The absence of a goalkeeper on the bench for the home game against Oldham Saunders admitted, was deliberate, "The lack of a..." READ MORE & AUDIO...
The Dean Saunders Interview - "The Lads' Attitude Is Spot On!"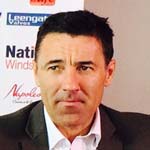 Friday 13th November 2015 It's been a shorter week of training than normal for the Spireites - after their emphatic 4-1 win over non league FC United of Manchester on Monday evening.

Goals from Ariyibi, Novak, Ebanks-Blake and Banks contributed to the tally and the progression to the FA Cup 2nd round where they will face Walsall.

As the focus now switches back to the league for Chesterfield, with Oldham the visitors to the Proact this weekend, Dean Saunders spoke to the media and said he was pleased with the win, "The second goal eases the..." READ MORE & AUDIO...
CFC 2014/15 Finance Statement And Chris Turner Interview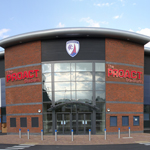 Thursday 12th November 2015 The year end accounts for 2014/15 have been sent out to shareholders ahead of the club's re-scheduled annual general meeting on Monday, November 23rd.

In relation to these accounts, the following statement has been issued:

The 2014/15 season saw a return to the SkyBet League One and achieving the last place in the play-offs, ultimately losing out to Preston North, who went on to gain promotion. Immediately after the last match of the season, we lost our manager, Paul Cook, who went to Portsmouth FC and appointed..." READ MORE & AUDIO...
Chesterfield Avoid FA Cup Banana Skin In Manchester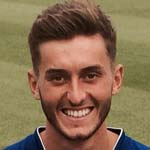 Wednesday 11th November 2015 Chesterfield negotiated a potential banana skin FA Cup first round tie against FC United of Manchester with a professionally earned 1-4 victory at Broadhurst Park.

Early goals from Gboly Ariyibi and Lee Novak put the Spireites in the driving seat before second half substitutes Rai Simons and Ollie Banks put the match to bed, with Luke Ashworth adding a consolation for the non-leaguers late on.

The win secured a Second Round tie with League One high-flyers Walsall at the Proact Stadium on the weekend of December 5th... READ MORE... 
Young People's Achievements Celebrated At The Proact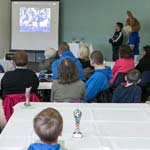 Friday 6th November 2015 The efforts of several inspirational young people were celebrated at the Proact last week, as the third annual Chesterfield FC Community Trust Junior Awards took place in the Zoe Edge Room at the Community Hub.

Attended by around eighty youngsters and their families as well as some of the sponsors, the awards featured montage videos showing last season's action as well as the work of the Trust. 

Chester the Fieldmouse was on hand as was the... READ MORE & AUDIO...
Saunders Shortlisted For Managers Award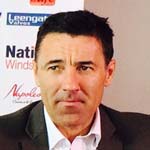 Thursday 5th November 2015 It's been announced that Chesterfield manager Dean Saunders has been shortlisted for the SkyBet League One Manager of the Month award.

Saunders is nominated after guiding the Spireites to four wins out of six during the month of October, including a 2-1 victory at leaders Walsall.

Joining Saunders on the shortlist are Wigan Athletic boss Gary Caldwell, Bradford City's Phil Parkinson and Mark Robins of Scunthorpe United. The winner is announced on Friday 6th November.
Spireites Hold The High(bury) Ground With Win At Fleetwood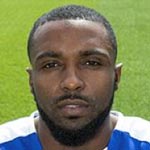 Monday 2nd November 2015 The Spireites clinched three deserved points at Fleetwood with a solid and enterprising performance.

Fleetwood started the stronger but the Spireites soon grabbed territorial control and went ahead from a Sylvan Ebanks-Blake strike on the half hour. The home side battled, but were unable to find a way through a determined and well organised rearguard.

In the second half it was more of the same. Both sides could have scored but Chesterfield remained in control and broke well from defence... READ MORE...
Brian Carey Interview - "We Push On Now!" Fleetwood Preview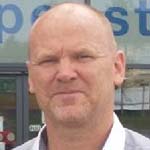 Friday 30th October 2015 Without a midweek game, Dean Saunders and his squad have had a full week on the training ground and, with no major injuries reported by Assistant gaffer Brian Carey during his prematch interview with The Chesterfield Post, they are raring to go against Fleetwood on Saturday.

With a respectable six points gained from the last three games, it was nonetheless, admits Carey, a disappointment to lose against Scunthorpe last week at the Proact, "The result was disappointing. There was very little in the game. At the time I thought we were the team most likely to go on and do something, but then we got ourselves in a muddle from a clearance downfield - we didn't..." READ MORE & AUDIO...
Chesterfield FC's AGM Date Rearranged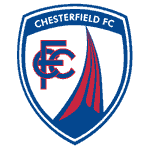 Thursday 29th October 2015 It's been announced that Chesterfield FC's annual general meeting has been switched to a new date next month.

The meeting will now take place on Monday, November 23rd (7pm start), in the DCJ Group Spires Restaurant at the Proact Stadium. The AGM was originally scheduled to take place on Monday, November 9th, but it has had to be rearranged due to Chesterfield's FA Cup tie at FC United of Manchester being selected for live TV coverage on the same date.
There will be no additional paperwork sent out to shareholders. All documentation posted previously will be valid, including the proxy form.
Chesterfield Complete A Defensive Double Deal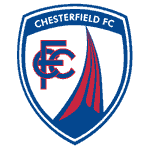 Monday 26th October 2015 Chesterfield have bolstered their defence with two new signings, experienced central defender Richard Wood from Rotherham United, on an emergency three-month loan - and New Zealand U20 international defender, Liam Graham following a spell on trial.

Wood, 30, has just completed a loan spell at Fleetwood Town and played in their 1-0 win at Barnsley on Saturday.

Spireites manager Dean Saunders is pleased to have landed Wood after working with him last season at Crawley. He said: "Richard is a..." READ MORE...
Paddy Madden Rules With A Rod Of Iron At The Proact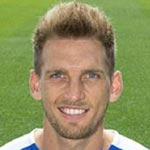 Monday 26th October 2015 Paddy Madden scored twice as Scunthorpe United defeated ten-man Chesterfield 3-0 at the Proact Stadium.

The division's top scorer opened the scoring from the spot just shy of the hour mark after Dan Jones had fouled ex-Spireite Gary McSheffrey.

The defender was shown a straight-red card for the tackle and this proved to be the turning point in what had previously been a very even contest.

McSheffrey doubled the lead against his former club with... READ MORE...
Dean Saunders Interview - Hoping For Another Home Win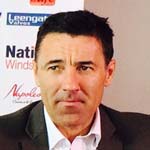 Friday 23rd October 2015 After seeing his side pick up six points in four days, rising to 9th in SkyBet League One, Chesterfield manager Dean Saunders was in an unsurprisingly positive mood as he spoke to press ahead of the upcoming home game against Scunthorpe United.

A comprehensive 3-0 win against an in-form Southend on Tuesday night thrilled the home crowd - but Saunders says he was philosophical about the victory, "I wasn't too down in the dumps when we lost to Gillingham as I felt we played really well, saying that we did play well against Southend, especially in the first half. We have a lot of players now in-form and we have strikers who are..." READ MORE & AUDIO...
Spireites Defeat Mr Brown's Boys. Match Report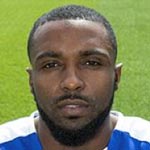 Wednesday 21st October 2015 Sylvan Ebanks-Blake struck twice as Chesterfield beat Southend United 3-0 to record their first home victory since the opening day.

The Spireites were on top from start to finish and it took just eight minutes for a confident Lee Novak finish to put them ahead. Ebanks-Blake then showed his strikers instinct to pounce on the ball and make it 2-0 before the break.

Joe Pigott had a couple of opportunities early in the second period to give the Shrimpers hope, but failed to convert, and it was all over... READ MORE...
Brian Carey Interview - "It's A Tight League!" Southend Preview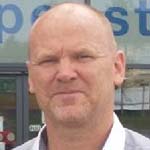 Monday 19th October 2015 After picking up three points against in-form Walsall on Saturday and seeing Sylvan Ebanks-Blake and Ian Evatt get on the scoresheet, Assistant Gaffer Brian Carey told The Chesterfield Post, "It was a good result! It was important that we went there and bounce back with a win as soon as possible. We beat a really good side who play really good football - it was important to come out on top."

With Drew Talbot and Lee Novak getting 90 minutes or thereabouts, Carey said that there were no problems with either of them saying, "They have come through fine and they will be better for that 90 minutes. No injuries to..." READ MORE & AUDIO...
Spireites Unseat Saddlers, Taking 3 Points From The Banks'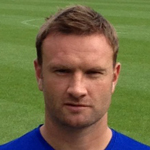 Sunday 18th October 2015
Walsall had conceded just six goals in the league this season - but the Spireites added two to that total with strikes early in each half, to inflict a second home defeat on the previous leaders and clinch their fourth away league victory, thanks to an industrious performance.

A late goal from the Saddlers in added time didn't rattle Chesterfield's resilience however, as they eased their way to a deserved win after a real team performance. Ebanks-Blake and Novak, now fully fit, looked a strong partnership and the defence battled tirelessly to bring back three much needed points... READ MORE...
A 'Call To Arms' From The Trojans' Chairman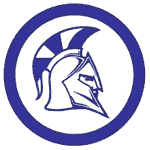 Saturday 17th October 2015
The raising of sponsorship is simply vital to the existence of any non-league football club - and Chesterfield's own non-league club, Staveley MWFC, is no different.

Staveley's Chairman Terry Damms has this week called for support from local businesses and community, stating that around 50% of Staveley MWFC's in-flow of funds is from gate receipts, the shop, café and bar, while the other 50% is secured entirely by sponsorship, without which, the club would continue to trade - but not as it does in it's current business model... READ MORE...
Dean Saunders Interview - "I'll Get It Right In The End!"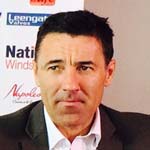 Friday 16th October 2015 Describing last weekend's 3-1 defeat at home to Gillingham as a, "disappointing result", Chesterfield gaffer Dean Saunders was in reflective mood after a recent frustrating run of form.

"We gave away three sloppy goals but in between those goals, we had enough of the ball to win. We didn't make the goalkeeper work enough .We have to capitalise on the possession we've got and tighten up at the back - and make sure we don't let things happen to us again!

"We have young players in the team - you don't know..." READ MORE & AUDIO...
A Sixth Defeat In Eight Games For The Spireites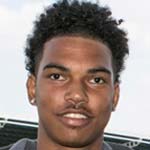 Sunday 11th October 2015 Rai Simons' first ever league goal wasn't enough to stop Chesterfield slipping to a sixth defeat in eight games on Saturday against Gillingham.

The Bermudan's composed strike had put the hosts level nine minutes after John Egan capitalised on a Tommy Lee error to open the scoring.

But Rory Donnelly's fifth goal in three league outings regained the visitors' lead, before Harry Lennon sealed their first away victory since August with a close range header 15 minutes from time... READ MORE...
Man From Clay Cross Receives 4 Year Football Banning Order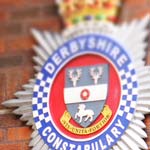 Saturday 10th October 2015 David Field of Clay Lane, Clay Cross pleaded guilty to a public order offence which took place at Barnsley train station in April 2015.

Field, 25, was with a number of Chesterfield FC fans that had travelled to the Barnsley fixture. He attended Barnsley Magistrates Court on October 9th and received a 4 year football banning order along with a fine. PC Roger Brown from Chesterfield Football Intelligence Team said: "I hope that this banning order will act as a reminder to Chesterfield fans that away fixtures are also monitored by Derbyshire Police. Mr Field will miss all regulated football for the next four years; this will include the Euro 2016 tournament in France."
Dean Saunders Interview - Looking For A Win Against The Gills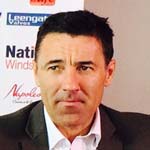 Friday 9th October 2015 Football league action returns to the Proact this weekend, with fourth placed Gillingham the visitors.

After a disappointing exit from the JPT in round two with a defeat at the hands of Rochdale midweek, a game which Chesterfield Manager Dean Saunders had said included 45 minutes of some of the worst he had been involved in - Chesterfield will no doubt be keen to bounce back and win all three points from Justin Edinburgh's in-form side.

After two days reflection on the 'Dale game, Saunders... READ MORE & AUDIO...
Spireites Striker Goes On Loan To Stevenage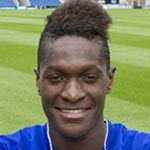 Thursday 8th October 2015

Chesterfield have agreed to loan striker Armand Gnanduillet to Stevenage for a month.

The 23-year-old is due to remain with the League Two club until November 5th.

Gnanduillet, (left), who joined Chesterfield after a spell on trial in January 2013, has made 11 appearances this season. He has had previous loan spells at Tranmere Rovers and Oxford United.
Spireites Bow Out Of JPT On A Miserable Night In Rochdale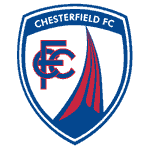 Wednesday 7th October 2015 The Spireites bowed out of the JPT after an overall flimsy performance on Tuesday night, Rochdale deserving of the win after convincingly dominating the first period but leading only by a single goal at the interval.

The performance improved after the break as a double substitution added some bite to the attack. Ebanks-Blake caused immediate problems and forced Eastham into conceding an own-goal to level things up.

Parity was short lived as Alessandra fired Dale into the lead... READ MORE...
Chesterfield's JPT Spotlight Falls On Spotland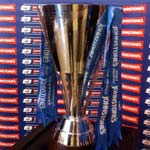 Tuesday 6th October 2015 After picking up three valuable points at Gresty Road on Saturday against Crewe, with Gardner bagging both goals, Chesterfield return to action tonight in the JPT - facing old foes Rochdale.

Having earned a 'bye' for the first round, the Spireites will hope to progress in a competition which has, in the past, served them well - with a win under John Sheridan in 2012 and a final appearance against Peterborough at Wembley under his successor Paul Cook just two years later.

Saunders will travel to Spotland without Gboly Ariyibi, still... READ MORE...
Gardner's World! Dan Gets His Brace In Spireites Win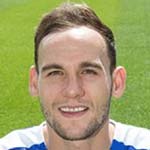 Sunday 4th October 2015 Dan Gardner's double gave Chesterfield a deserved victory on Saturday over strugglers Crewe Alexandra, to end Dean Saunders' poor run of form.

Goals in either half from the wide midfielder earned the Spireites their first three points in over a month and kept Crewe languishing at the bottom of the League One table, leaving a number of frustrated home supporters calling for the head of manager Steve Davis.

For the second time in a week, Chesterfield travelled to the... READ MORE...
Dean Saunders Interview - "Everyone's Frustrated!"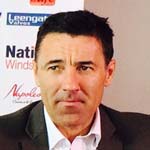 Friday 2nd October 2015 After a disappointing September, Dean Saunders' Spireites will make the trip to the Alexandra Stadium this weekend to take on Steve Davis' Crewe Alexandra, who currently languish bottom of League One and are yet to win at home.

With a defeat at the hands of fellow League One strugglers Blackpool on Tuesday night fresh in his mind, it was a reflective Saunders who faced the media ahead of the weekend's clash, left the gaffer feeling the game against the Tangerines had, "Fine lines between us winning and losing. We went 1-0 down - which we didn't need after losing a couple of games that we should neve..." READ MORE & AUDIO...
Staveley MWFC Facilities Open To All As Finance Secured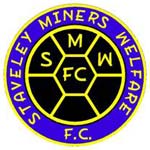 Wednesday 30th September 2015 - Staveley MWFC coverage sponsored by HKL
Following the success of Staveley MWFC's grant application with the financial aid of Viridor Ltd., the club is now in a position to offer it's newly secured facilities for hire.

Erection of the perimeter fence around the Chantry playing fields on Inkersall Road in Staveley, where there are three football pitches, provides a secure environment for Staveley MWFC's club teams - as well as others - to play and train.

They have seen a marked improvement in the playing surfaces... READ MORE...
Spireites' Three Points 'Gone For A Burton'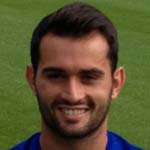 Monday 28th September 2015 Chesterfield's woeful September continued on Saturday as league-leaders Burton Albion came from behind to defeat the Spireites 2-1.

In a winless month that had already seen Dean Saunders' men drop points in the dying moments twice, it unbelievably became a hat-trick of stoppage time heartbreak for the Spireites as Jerome Binnom-Williams came off the bench to score a last minute winner.

Chesterfield's fortunes had appeared to be changing when... READ MORE...
Dean Saunders Interview - "It's A Marathon, Not A Sprint!"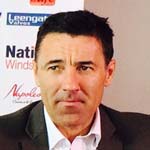 Friday 25th September 2015 If there has been a running theme through the previous few games for Dean Saunders, it has been injuries and red cards, with players such as Drew Talbot unfortunate enough recently to have suffered both.

Sadly, as the Chesterfield gaffer faced the media in his usual pre-match conference ahead of the home clash against top of the league Burton, Saunders conceded that those issues are naturally having an impact on his squad, "We had two or three players who weren't 100% fit - and things like that can knock you sideways. We think Lee (Novak) has a thigh strain but he's having a scan tomorrow - it could be worse. I think he'll miss the game Saturday." READ MORE & AUDIO...
Staveley Top The '3rd Tier' Of The NCEL Premiership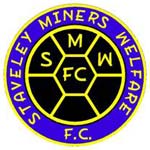 Tuesday 22nd September 2015 - Staveley MWFC coverage sponsored by HKL Ltd
Sometimes, the phrase "you have to win scruffy", applies to football matches - and this was one of those days - although it leaves Staveley sitting nicely in 7th place in the NCEL Premiership.

Little cohesion, little passing, in between ad-hoc phases of play from both sides - and then 3 pieces of individual brilliance brought 3 excellent goals - and 3 points for Staveley that on balance, they just about deserved.

Still we are only just over midway in month 2 of a 9 month season... READ MORE...

Below Par Spireites Slip To Disappointing Defeat At Coventry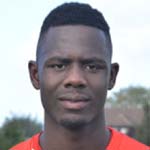 Tuesday 22nd September 2015 Chesterfield arrived at the Ricoh looking for their third away win on the bounce - but they left fortunate to escape with a single goal defeat!

The thriller writer Lee Child was born in Coventry - but even he would have struggled to have described this fixture in that vein as Coventry bossed the game from the off with the Spireites struggling to break effectively and threaten the Sky Blues' dominance.

Sylvan Ebanks-Blake battled strongly in his lone striker role... READ MORE...
Dean Saunders Interview - We Can't Give Up!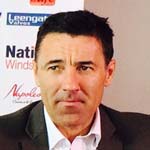 Saturday 19th September 2015
After seeing his side earn a point after losing ground in the last minutes of the game for the second week running, Chesterfield's gaffer Dean Saunders was in determined mood as he faced the local media for the weekly press calI ahead of the Coventry game.

Having been down to ten men for most of the game after Drew Talbot (in his first game since returning from injury) had been sent off in the first fifteen minutes, Chesterfield then lost a two-goal lead to draw 3-3 at home against Colchester last Saturday... READ MORE & AUDIO...
Five Star Staveley Fire Five Past Liversedge. Match Report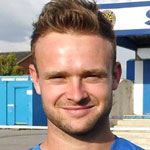 Thursday 17th September 2015 - Staveley MWFC coverage sponsored by HKL Ltd
Staveley Miners Welfare Manager, Brett Marshall, was once again able to play round pegs in round holes in this league fixture against Liversedge - as unlike on Saturday, he was able to pick from a near full strength squad, which also included fit again Kurtis Morley and Ellis Wall who was returning from a suspension picked up earlier in the season.

Morley and Wall's inclusion in the starting line up, along with the newly 'available from the start' Courtney Hastings, gave Staveley the much needed attacking prowess that was severely lacking at the weekend, it also took the pressure off... READ MORE...
Ten Man Chesterfield Make A Point After U's Comeback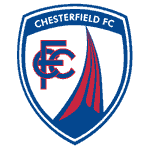 Monday 14th September 2015 Chesterfield threw away a two-goal home lead for the second consecutive week as they drew 3-3 with Colchester United in a thriller at the Proact Stadium.

The Spireites were forced to play 75 minutes with ten men when Drew Talbot was shown a straight red after bringing down debutant Marvin Sordell, who the referee adjudged to be the last man.

Despite this, the home side charged into a 3-1 lead courtesy of goals from Dan Jones, Lee Novak and Sam Morsy - and looked to be... READ MORE...
"No Rush - We're In Safe Hands!" Staveley Match Report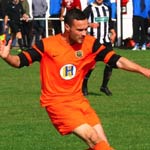 Sunday 13th September 2015 - Staveley MWFC coverage sponsored by HKL Ltd
Old acquaintances were renewed as Brett Marshall took his Staveley Miners Welfare side to face his old club Retford United, with whom he won the NCEPL title, but he was somewhat hampered with his team selection as the old non-league availability curse struck.

Courtney Hastings and Fabian Smith, who probably would've been in the starting line-up, had to be placed on the bench as work commitments meant that they would not arrive at Cannon Park in time for kick off - also unavailable were Jamie Brown, Ellis Wall (through suspension) and Ryan Watters (through injury)... READ MORE...
Dean Saunders Interview - Not Making Mistakes And Signings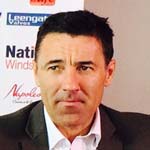 Saturday 12th September 2015 It's another home game at the Proact this weekend, as Chesterfield FC welcome Tony Humes' Colchester United to the stadium and there's news of two new Premiership loan signings to bolster the squad.

It's the second of two consecutive home league games for Dean Saunders' squad and he will no doubt be hoping to lay to rest the ghosts of last weekend's gut wrenching defeat at the hands of Wigan.

A game which Saunders admitted in his pre-match... READ MORE & AUDIO...
Wigan's Barnett Provides A Hair Raising Game At The Proact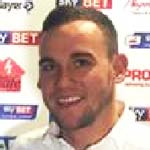 Monday 7th September 2015 Three goals in the final nine minutes saw Wigan Athletic turn around a two-goal deficit to earn all three points on a crazy and dramatic afternoon in Chesterfield.

A thunderbolt from Dan Gardner broke the deadlock after a relatively uneventful first half. Leon Barnett's bizarre headed own goal then doubled the Spireites' advantage in the 68th minute.

But just as the home side appeared to be cruising to a fourth victory of the season, Barnett made up for his earlier error with an excellent 81st... READ MORE...
Dean Saunders Interview - "We're Enjoying The Football!"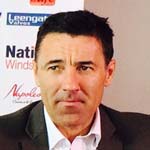 Friday 4th September 2015 Chesterfield are back in league action at the Proact this weekend, with Gary Caldwell's Wigan Athletic the visitors.

As gaffer Dean Saunders faced the press ahead of the clash, the question on everyone's lips was the injury to newcomer Angel Martinez. Sustained in training, the ACL injury will mean a lengthy lay off for the highly rated Spaniard.

Saunders admitted it was a blow, "He's ruptured his cruciate ligaments, so he's going to be out for six months. It's a blow for him - and for us - as we've just had two clean sheets and we were looking really solid with him..." READ MORE & AUDIO...
O'Shea Brace Tames Lions. Spireites vs Millwall Match Report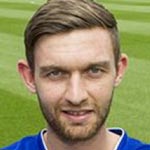 Sunday 30th August 2015 Two goals from Jay O'Shea condemned Millwall to a fourth successive home defeat of the season as Dean Saunders' side returned from the capital with a deserved - but hard fought - three points to leave his side 6th in League One.

Dean Saunders made two changes to his starting eleven, with new signing Liam O'Neil coming in for his debut at right back for the injured (ankle) Drew Talbot.

Lee Novak also missed out after picking up a facial injury against Rochdale with Gboly Arybi replacing him. READ MORE...
Dean Saunders Interview - Ready To Enter The Lion's Den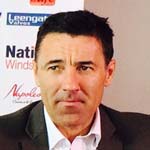 Friday 28th August 2015
Ahead of the trip to 'The Den', Chesterfield Manager Dean Saunders spoke to the media and confirmed that his squad is, "All fit and available. Mani (Dieseruvwe) is back (from a three match ban) - he scored a great goal at Carlisle and then got sent off, so hopefully he's learned from it!"

There was a note of caution though after one player took a heavy knock in Saturday's game against Rochdale, "Lee Novak has a bang on his face so he's been in a bit of pain, and he's had a few headaches. We'll check on him on Saturday morning, and leave him as late as possible, it was a nasty knock..." READ MORE & AUDIO...
Spireites Held To A Draw By Rochdale. Match Report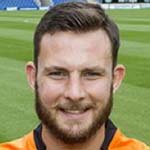 Monday 24th August 2015 Chesterfield were held to a 0-0 draw by Rochdale to record a first clean sheet of the new season and secure a respectable seventh point from a possible 12.

Both goalkeepers produced eye catching displays to keep the tie goalless, with Josh Lillis denying Sylvan Ebanks-Blake's golden opportunity seconds before Tommy Lee prevailed in a one-on-one with Dale talisman Donal McDermott at the end of the first half.

Each side created several opportunities to steal the points... READ MORE...
"We Needed Something Different" Dave Allen On Chesterfield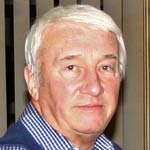 Saturday 22nd August 2015 Having unveiled Dean Saunders as manager of Chesterfield FC just over eight weeks ago, Chairman Dave Allen spoke candidly to The Chesterfield Post yesterday, declaring he is happy, four league games in, with how things are going so far at the Proact, and revealed that Championship football remains a priority going forward.

Dean Saunders was Dave Allen's third managerial appointment, and something of a curve ball for many fans - but, as Chesterfield sit 5th in League One ahead of the home game against Rochdale, he reiterated that the welshman is the right man for the job, "I'm pleased with him! He's different to what..." READ MORE & AUDIO...
Brian Carey Interview - Toughest Game Of The Season So Far!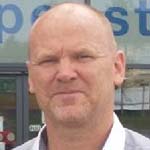 Friday 21st August 2015 After an emphatic win against Shrewsbury midweek, Chesterfield assistant manager Brian Carey described the game as, "A great team performance! We created 12 real key moments, which is fantastic and hopefully, we can continue that.

"We had a game plan going into it and settled into that after 20 minutes - but once we found a few routes through, that was it then, they kept at it and we really did deserve to win by more. We didn't need that goal to spark us to life."

With no injuries to report, Brian said, "There are one..." READ MORE & AUDIO...
Matlock Town News Roundup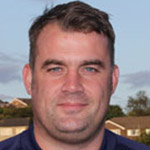 Friday 21st August 2015 Manager Mark Hume surveyed his Matlock Town side's performances in their opening two matches of the 2015/16 campaign and says, "we must look at the positives."

The Gladiators have collected three points from six, a first day 2-1 win at Frickley Athletic last Saturday being followed by a home loss by the same scoreline to newly promoted - and many peoples' title favourites - Salford City, on Tuesday night.

Late goals have been the theme of those first two contests, Frickley scoring first through Jameel Ible on 77 minutes in the first match before... READ MORE...
Shrew'd Spireites Secure Three Points In Shropshire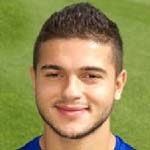 Wednesday 19th August 2015 As his side prepared to face Shrewsbury Town at Greenhaus Meadow on Tuesday evening, Dean Saunders made just one change to the side that had been defeated away at Sheffield United, bringing in new signing Angel Martinez for Ollie Banks, who took his place on the bench.

Having conceded goals early in the last two league games, it was an unsurprisingly nervy start for Chesterfield against Micky Mellon's recently promoted side.

Saunders had cautioned against complacency in his pre match interview, highlighting the dangers that an untested promoted side could pose, though... READ MORE...
Dean Saunders Intrerview - A Look Ahead To The Shrews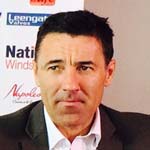 Tuesday 18th August 2015
After a defeat to local rivals Sheffield United on Saturday, it's a tight turn around for Dean Saunders as his side prepare to travel to Sky bet League One newcomers Shrewsbury Town on Tuesday evening.

Having seen Chesterfield go two goals down at Bramall Lane, Saunders declared they were, "Unlucky! The balls just dropped the wrong side of us. The goals we conceded, we've gone over today and hopefully we can put that right with a bit of organisation. We were rushed with our final pass - you have games like that but, you score first and it's a completely different game!..." READ MORE & AUDIO...
Spireites Suffer First League Defeat Of Season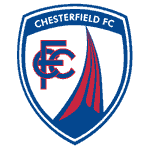 Monday 17th August 2015
Chesterfield tasted a first league defeat of the season with a 2-0 loss against Sheffield United at Bramall Lane.

Two goals early in each half from Che Adams saw the Blades dispatch Chesterfield and bounce back from their opening day hammering at Gillingham.

The Spireites controlled the game for large periods but could not pierce a resilient United defence, despite the best efforts of the newly formed forward partnering of Sylvan Ebanks-Blake and Lee Novak... READ MORE...
Spireites Sign Spanish Midfielder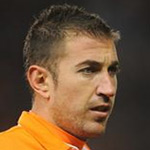 Monday 17th August 2015 Chesterfield have signed experienced Spanish midfielder Angel Martinez.

Known simply as 'Angel', the 29-year-old flew in to watch Saturday's game at Sheffield United and has now agreed a two-year contact.

He was previously with Millwall and Blackpool after starting out at Espanyol in his native country.

Spireites manager Dean Saunders is delighted to have... READ MORE...
Brian Carey Interview - "We're Looking Forward To The Blades!"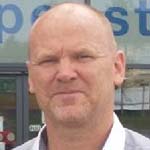 Friday 14th August 2015 After seeing his side exit the Capital One Cup In the first round at the hands of Carlisle United midweek, a game he described as, "Strange - had a bit of everything", Chesterfield FC Assistant Manager Brian Carey told The Chesterfield Post that it was, "Disappointing we didn't get through, we allowed them a bit too much momentum.

"There were plenty of positives. The good thing is we maintained some of the good stuff we did on Saturday - the amount of chances we created, which is very pleasing."

Goalkeeper Tommy Lee, who seemed to be struggling... READ MORE & AUDIO...
Spireites Sign Championship Striker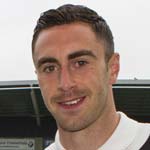 Friday 14th August 2015 Chesterfield have signed striker Lee Novak from Championship side Birmingham City on a season-long loan.

Spireites manager Dean Saunders is delighted that his patience has paid off. He said: "I've been waiting and waiting and monitoring the situation regarding Lee since the day I arrived here. I knew I had to wait until after the first couple of games before other managers showed their hand about their squad.

"Birmingham have done us a good deal. Lee works hard, he's strong in the air and he scores so he can only add to what we've got. He's got a great..." READ MORE...
Spireites Defender's Contract Extension, Keeper Loaned Out
Friday 14th August 2015Defender Dan Jones is the latest Chesterfield player to sign a contract extension, putting pen to paper on a deal which ties him to the club until the summer of 2017, while keeper Aaron Chapman has moved out on loan to Bristol Rovers.

Jones, 28, is delighted to have resolved his future. He said: "It was an easy decision as I've thoroughly enjoyed my time since I've been at the club.

"I had a good pre-season this year and I've really been able to buy into what the new manager has brought to the club. I love his enthusiasm, the way..." READ MORE...
Four Arrests Following Match Day Disorder At The Proact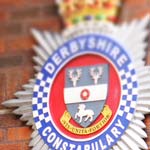 Friday 14th August 2015 Four men were arrested following last Saturday's (August 8th), football match between Chesterfield FC and Barnsley FC at the Proact Stadium.

Two men were arrested for public order offences and given fixed penalty notices while one man, aged 25, was arrested on suspicion of damaging a car in the stadium car park. He has been questioned and released on bail.

A 23-year-old Barnsley man was arrested on suspicion of assaulting a police officer inside the stadium and later charged.
Chesterfield Rue Missed Chances After Capital One Cup Exit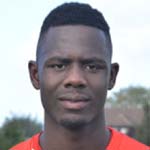 Wednesday 12th August 2015 The Spireites made another early exit from the Capital One Cup as Carlisle scored two extra-time crackers to clinch their place in Round Two.

The Spireites started well and bossed the opening exchanges but would have been behind at the break if it hadn't been for a string of outstanding saves from keeper Tommy Lee.

The introduction of Jabo Ibehre saw United step up a gear and his strike looked to have won it until Mani Dieseruvwe powered home a screamer... READ MORE...
Dean Saunders Interview - "We Won't Be Complacent!"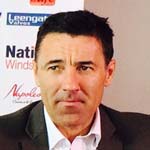 Tuesday 11th August 2015 After an emphatic 3-1 home win in the opening league game against Barnsley, Chesterfield FC Manager Dean Saunders sees his thoughts turn to the first round of the Capital One cup clash at Brunton Park on Tuesday night.

Speaking to The Chesterfield Post, the gaffer confirmed that everyone had come through in good shape, despite Evatt suffering a couple of clatters which required the attentions of Roger Wylde, "He's good to have round the place and a good player, so he's marshaling the troops on the pitch. It was a good performance from the two centre backs - but they can do better! I told them at..." READ MORE & AUDIO...
A Flying Start To The Season For The Spireites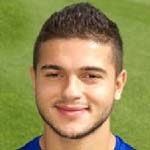 Monday 10th August 2015 Dean Saunders' tenure as Chesterfield manager got off to a flying start with a 3-1 demolition of Barnsley at the Proact.

Goals from Jay O'Shea, Sylvan Ebanks-Blake and Sam Morsy saw the Spireites recover from an early Conor Wilkinson strike to give Saunders an ideal beginning to his reign as Blues boss.

A stellar second-half performance saw Chesterfield dominate Barnsley and kill off any threat from the Tykes' dangerous forward partnering of Wilkinson and Sam Winnall as the Spireites embark on their 2015/16... READ MORE...
Spireites Memorial Garden Blooms One Year On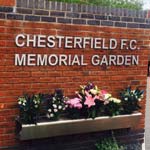 Monday 10th August 2015 After a busy inaugural year, hundreds gathered for a service of celebration to mark the one-year anniversary of Chesterfield FC's unique Memorial Garden on Friday evening.

The garden, brainchild of Chesterfield Supporters Trust, opened to wide acclaim last summer and - having proved a huge draw to supporters from many clubs, alongside residents of the town - continues to go from strength to strength.

Designed to be a place for reflection, for remembrance of both loved ones and those who fell during the wars, it is believed to be one of a kind... READ MORE & AUDIO...
Chesterfield Confirm New Deals For Defensive Duo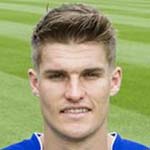 Friday 7th August 2015 Chesterfield defensive duo Charlie Raglan and Sam Hird have both signed extensions to their contracts, securing their futures until 2017, along with confirmation of new signings - Alex Cairns, Dion Donohue and Jake Orrell.

Raglan, who was recruited from FC United of Manchester in April 2014, made 25 appearances last season.

After putting pen to paper, he said: "I'm delighted to have got everything sorted out just before the start of the season. I've enjoyed my time at the..." READ MORE...
Dean Saunders 'I Have No Doubts About What I'm Going To Do'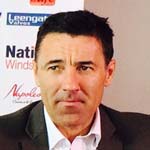 Thursday 6th August 2015 With less than 48 hours to go until the start of the Sky Bet League one campaign, Chesterfield gaffer Dean Saunders was in determined mood as he faced the local media for the first pre season press session.

With recruitment since the sale of four players perceived amongst fans to be slow, Dean was asked how close incomings were, "Clearly, I've been knocking on the door for a while now. I've made offers to six or seven players - Championship with pedigree - I've done everything I can to get them to sign, but sometimes the wages they're getting are double to what we can offer them, I knew that would happen but you just have to keep trying to get the best players..." READ MORE & AUDIO...
Information for Barnsley And Chesterfield Fans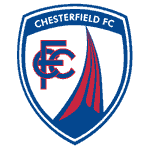 Wednesday 5th August 2015

Barnsley fans planning to travel to Chesterfield for this weekend's league one season opener are being reminded that the fixture is a sell-out for away fans.

Barnsley FC has sold the entire 2,000 seat allocation for the game, which kicks off at the Proact Stadium at 3pm on Saturday.

No further tickets for away supporters will be available.  Barnsley fans are urged not to travel to the fixture if they do not already have a ticket... READ MORE...
Spireites' Ritchie Humphries - "I Just Can't Wait For Saturday!"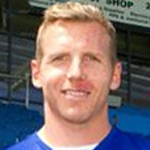 Monday 3rd August 2015 Chesterfield's new 2015/16 campaign is now just 5 days away - and, though the Proact has seen some of it's players leave, expectations remain high that new faces will be in the squad as they line up to face Barnsley at home on Saturday afternoon.

Negotiations are continuing behind the scenes, as Dean Saunders looks to strengthen his new side - a side that has seen Roberts, Ryan, Clucas and Darikwa leave over the summer break - though the club remains resolutely silent on targets.

As the squad faced the press today for the annual media... READ MORE...
Spireites Sell Darikwa To Burnley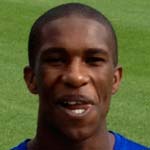 Thursday 30th July 2015 Chesterfield have sold Tendayi Darikwa to Championship side Burnley for an undisclosed fee after failing in their attempts to tie him to a new contract.

Darikwa, who would have been a free agent next summer, has signed a three-year contract at Turf Moor.

Commenting on the player's departure, Spireites chief executive Chris Turner said: "Dean Saunders tried to persuade Tendayi to agree a new deal, but he was adamant that he wanted to leave and submitted a couple of transfer..." READ MORE...
Chesterfield FC CEO Chris Turner's Praise For Chief Scout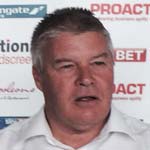 Wednesday 29th July 2015 The summer break has been a busy one for Chesterfield CEO Chris Turner as he negotiated and installed a new management team, with the inevitable outgoing and incoming personnel to be addressed.

However, with just two weeks to go until the beginning of the 2015/16 campaign in SkyBet League One, Turner admits the work is still ongoing to make sure the squad is in the best shape for the Barnsley opener on August 8th, with Manager Dean Saunders working hard to bring in players from Championship clubs in the next couple of days... READ MORE & AUDIO...
Spireites Sell Clucas For Club Record Fee
Tuesday 28th July 2015
Sam Clucas has completed his move to Hull City with Chesterfield banking an undisclosed club-record fee for the versatile player.

Clucas, who joined the Spireites from Mansfield Town just before the transfer window closed last September, made a total of 49 appearances and scored 12 goals during his time at the Proact.

After playing on the left wing and at left-back, the 24-year-old was moved up front following Eoin Doyle's departure in early February. READ MORE...
Pre-season Win For Staveley Against Spireites' Shadow Squad
Sunday 26th July 2015 - Staveley MWFC coverage sponsored by HKL Ltd
North Derbyshire came together to show what football and the community are all about last Friday evening!

On a damp evening at Inkersall Road, the teams entered the field of play flanked by two young mascots from the Chesterfield FC disability coaching scheme and by all accounts, they really enjoyed their evening, as did the 527 fans in attendance, as they were rewarded for coming out in the rain with a good game of football.

Staveley kicked the game off in their traditional blue and white... READ MORE...
Spireites Come Back From 0-2 Down To Beat Burnley 3-2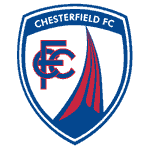 Saturday 25th July 2015 Chesterfield came from 2-0 down to beat Burnley 3-2 in a pre-season friendly on the day Sam Clucas edged ever closer to a move away from the Proact.

Burnley took the lead through Lukas Jutkiewicz and George Boyd soon doubled the advantage, before Spireite youngster then Jake Orrell pulled one back just shy of half time.

An astonishing overhead kick from a rejuvenated Armand Gnanduillet drew Chesterfield level, leaving substitute Byron Harrison... READ MORE & AUDIO...
Spireites' Assistant Boss Brian Carey Talks Chesterfield!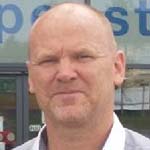 Saturday 25th July 2015 With four friendlies now played, and a couple of games still left to come ahead of the season opener at home to Barnsley, Chesterfield's new assistant gaffer Brian Carey is probably still waiting for his feet to hit the floor after he entered the Proact just five weeks ago!

Having been appointed by his former boss Dean Saunders shortly after his appointment here in May, Carey says he's very much enjoying the challenge of a new club, and that he's positive about the campaign ahead.

Irishman Brian began his career in the League of... READ MORE & AUDIO...
Spireites Lose Against Hull In Pre-Season Friendly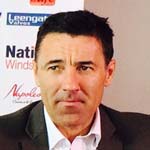 Wednesday 22nd July 2015 Dean Saunders' first game in charge at the Proact Stadium ended in a 3-1 friendly defeat to Hull City amid reports of Tendayi Darikwa handing in a written transfer request.

The Spireites took an early lead through Ian Evatt before Harry Maguire levelled for the visitors, with second half goals from Andrew Robertson and Calaum Jahraldo-Martin sealing Steve Bruce's side victory.

A strong Chesterfield first half performance was overshadowed immediately after the full time whistle when reports surfaced claiming that... READ MORE & AUDIO...
Ian Evatt Interview - "It's All Positive At The Moment!"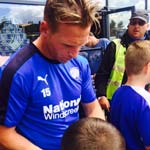 Tuesday 21st July 2015
Sunday saw thousands pack into the Proact stadium to take part in the annual Open Day at the stadium.

On offer at the popular event were tours of the stadium and a chance to have photographs and autographs with the team and management.

The crowds were also able to watch the players (including new striker Sylvan Ebanks- Blake) take part in a training game on the immaculate pitch - with new gaffer Dean Saunders in charge of the whistle as he took... READ MORE & AUDIO...
Staveley Prove A Handful For Step 3 Level Opposition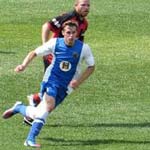 Monday 20th July 2015 - Staveley MWFC coverage sponsored by HKL Ltd
Staveley faced their toughest pre-season test so far today, against Evo-Stik Premier League opposition in Mickleover Sports, the same team who ended the Trojans involvement in last year's FA Cup.

In the tentative opening exchanges, the closest either side came to opening the score was when Jamie York had his inswinging left wing corner, plucked from under the crossbar by Ross Atkins, the Sports' goalkeeper.

But on 22 minutes the visitors took the lead with a Jacob Hazel... READ MORE...
Staveley's 2nd Pre-Season Win Marred By Concern For Topliss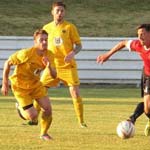 Friday 17th July 2015 - Staveley MWFC coverage sponsored by HKL Ltd
Staveley won a football match at Langwith Road, but the most important result of the night was Julian Topliss' clean bill of health, after he had collapsed in the centre circle just 18 minutes into the game.

The ex Shirebrook player then scared the life out of everyone in the ground, as he appeared to be be spasming and having some sort of fit, as the players, managers and medical staff from both teams ran to his aid.

Topliss was playing in protective headwear to protect a head... READ MORE...
Trojans Ready To Go Again After Winning Start To Pre-Season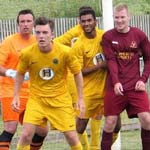 Tuesday 14th July 2015 - Staveley MWFC coverage sponsored by HKL Ltd
Staveley's new management team, Brett Marshall and Paul Ward, made a winning start in their first game, with a 2-1 win against a lively Arnold Town side at Eagle Valley on Saturday.

The home side took the lead on 6 minutes through Courtney Hastings, who shot from the edge of the area and beat Jason Fisher, on his Staveley debut, via an awkward bounce on a 'challenging' pitch surface.

The Trojans drew level just before the break when Ross... READ MORE...
Spireites Earn Comfortable Autoworld Cup Win At Matlock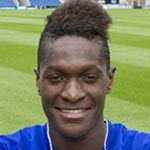 Friday 10th July 2015 Chesterfield got their pre season schedule underway with a comfortable 3-0 over Matlock Town at Causeway Lane under new boss Dean Saunders - meaning they hold the Autoworld Cup at the Proact for a year.

Goals from Jay O'Shea, new signing Sylvan Ebanks-Blake and Armand Gnanduillet handed the Spireites a routine victory as Chesterfield fans caught a first glimpse of the new regime in action.

Saunders fielded a strong starting line-up with new signing Ebanks-Blake partnering Sam Clucas up front in a 4-4-2 formation... READ MORE...

Spireites Set To Reurn To Action This Week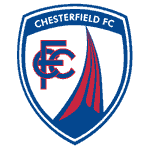 Monday 6th July 2015 Chesterfield will get their pre-season programme underway this week with two games against local non-league teams.

New manager Dean Saunders takes charge of the team for the first time when the Spireites make the short trip to Matlock Town on Thursday evening (7.45pm), with the Autoworld Cup at stake. Admission to the game at the Autoworld Arena will cost £9 for adults, £5.50 for concessions and £2 for under-12s, followed on Friday night when the Spireites are in action at Buxton (kick-off 7.45pm), admission charged at £6 for adults and £4 for concessions, under-14s will gain free admission if accompanying an adult paying the full admission rate.
Spireites Defender Extends Contract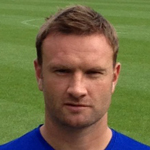 Thursday 2nd July 2015 Chesterfield have been boosted by the news that experienced central defender Ian Evatt has signed a one-year contract extension.

Evatt, who began his second spell with Chesterfield two years ago, is now tied to the club until the summer of 2017.

After penning his new deal, Evatt said: "I'm delighted to stay. There were a few rumours about clubs being interested in me, but I feel that I'm one of Chesterfield's own. I love the area and I'm settled here so hopefully, I can finish my career here. It's a club that is very close to my heart and hopefully we can..." READ MORE...
Get Ready Staveley - The Trojans Are Here...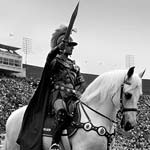 Monday 22nd June 2015 - Staveley MWFC coverage sponsored by HKL Ltd
Over the last few seasons, it has been a hot topic of discussion among supporters of Staveley Miners Welfare FC, as to what the club's nickname actually is.

So a group of supporters suggested a meeting should be held in the clubhouse on Inkersall Road, to decide democratically upon a suitable name to officially adopt as it's new moniker, whereby name suggestions could be voted on.

Obviously, down the years there have been several nicknames... READ MORE...
Dean Saunders Interview - "I Want To Win And Do Well!"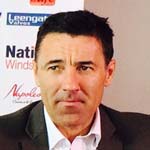 Friday 19th June 2015

It's been just over a month since Dean Saunders walked through the Proact doors as manager of Chesterfield FC, four weeks that has already brought change to the club as it prepares for this year's campaign in League One.

With the services of Drew Talbot and Armand Gnanduillet secured for another year - and the anticipated loss of Jimmy Ryan and Gary Roberts now official, Dean Saunders told The Chesterfield Post in an interview this morning that it's time to look forward - and win games!... READ MORE & AUDIO...
Gary Roberts Leaves Chesterfield For Portsmouth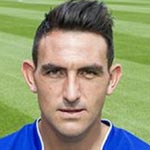 Wednesday 17th June 2015
Gary Roberts has left Chesterfield to join Portsmouth after the two clubs agreed an undisclosed fee.

Roberts links up with former Spireites manager Paul Cook at Fratton Park after two years at the Proact Stadium. "At the age of 31, Gary has understandably been lured by the offer of a three-year contract," explained Chesterfield chief executive Chris Turner. "We felt it would not have been in the best interests of the club to have given him a similar deal. We only agreed to sell Gary when Portsmouth returned with an improved offer after we turned down their initial bid." READ MORE...
Spireites 2015/16 Fixtures Released Today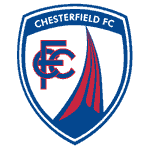 Wednesday 17th June 2015 The day after it was announced that Chesterfield will take on Carlisle in the Capital One Cup first round (w/c 10th August), the Spireites have found out this morning how their 2015/16 league campaign will take shape.

Dean Saunders will begin life at Chesterfield at home, taking on Barnsley on Saturday August 8th, with the first away game taking place a week later against other local rivals Shefield United on Saturday August 15th.

The much anticipated other local derbies will take place at home... READ MORE...
New 'Wingers' On Show At Staveley MWFC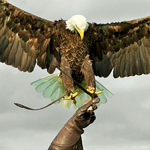 Wednesday 17th June 2015 - Staveley MWFC coverage sponsored by HKL Ltd
As part of an ongoing programme of providing events, live entertainment and shows to engage and entertain the local community, Staveley MWFC are delighted to be able to announce a Birds of Prey show at Inkersall Road.

Staveley MWFC welcome 'The Birds Of Prey' show to their Inkersall Road ground on Sunday 28th June 2015.

With a mid-morning and mid afternoon flight demonstration of various Eagles and Vultures and a static demonstration of a variety of other hawks... READ MORE...
Brian Carey Joins Chesterfield FC As Assistant To Saunders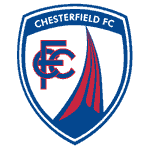 Monday 15th June 2015 New Chesterfield manager Dean Saunders has further strengthened his backroom team by appointing Brian Carey as his assistant.

Carey has joined the Spireites from Blackburn Rovers, where he worked as the professional development phase coach in the academy. He previously acted as Saunders' deputy at Wrexham, Doncaster Rovers and Wolverhampton Wanderers.

Commenting on his appointment, Carey said: "I'm delighted to be here and I'm really looking forward to the challenge. Dean can ask me for an opinion and I'll give it. He's bubbly and enthusiastic and we have a good working relationship." READ MORE... 
Academy Manager Gerry Carr Leaves Chesterfield FC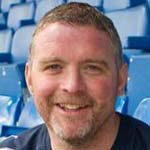 Friday 12th June 2015 Gerry Carr has left his role as Chesterfield's academy manager by mutual agreement. Carr, who worked with former Chesterfield manager Paul Cook at Sligo Rovers in Ireland, joined Chesterfield in summer 2013. Spireites CEO Chris Turner said: "I would like to thank Gerry for his efforts over the last two years and wish him all the best for the future."
Carr said: "I have thoroughly enjoyed my two years as Chesterfield's academy manager and feel the club will see the benefits of the work I have done in the forthcoming seasons. I feel it is now the right time to pursue other opportunities in the game and I wish Chesterfield good luck for the future." An announcement regarding Carr's successor will be made in due course.
Chris Turner Interview - Change All Part And Parcel Of Football!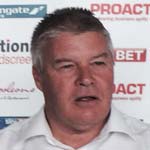 Thursday 11th June 2015 Less than four weeks ago, Chesterfield FC appointed Dean Saunders as manager, just days after Paul Cook had left for Portsmouth, and the resultant changes are currently in full swing.

The Welshman is expected to bring in new backroom staff who he has worked with before, and has announced his first signing this week in the shape of Sylvan Ebanks-Blake. He has also acted swiftly in securing the services of Drew Talbot and Armand Gnanduillet for another season. The only remaining out of contract player, Jimmy Ryan, is said to be in talks with the club - though other clubs are also said to be chasing the signature of the 26-year-old midfielder... READ MORE & AUDIO...
Tour Of Britain Route Through Derbyshire Revealed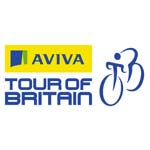 Tuesday 9th June 2015 - Other Sports proudly sponsored by the CASA Hotel
The Aviva Tour of Britain route through Derbyshire has been revealed today, and local businesses are being encouraged to make the most of the boost to tourism it will bring.

Some of the world's top cyclists will be heading to Derbyshire for stage six of Britain's premier road cycling event on Friday 11th September, and they are expected to be watched by large crowds.

Starting in Stoke-on-Trent and finishing in Nottingham the... READ MORE...
Striker Becomes First New Signing For Dean Saunders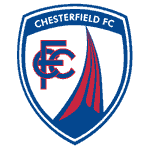 Monday 8th June 2015 New Chesterfield manager Dean Saunders has agreed a deal with Sylvan Ebanks-Blake for the experienced striker to become his first signing for the club.

Ebanks-Blake played under Saunders at Wolves and scored 61 league goals during his time at Molineux, making 123 starts.

Saunders believes the 29-year-old will be a great signing for Chesterfield. He said: "Sylvan is just what the team needs. He's strong and when the ball comes into the box, he's where it should be. He's hungry to play and he wants..." READ MORE...
Spireites Striker Signs New Contract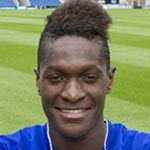 Friday 5th June 2015 Chesterfield have announced this morning that they have secured striker Armand Gnanduillet on a new one-year contract.

Having already persuaded Drew Talbot, who was also out of contract, to sign a fresh deal, new manager Dean Saunders is delighted to have agreed terms with Gnanduillet.

Saunders said: "I'm really pleased. He's a big, strong, young lad and he's got the tools to be a really good player. I think I can help him, providing he's got the desire and he wants to listen and take on the information..." READ MORE...

A Guide To Royal Ascot 2015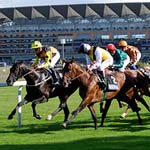 Monday 1st June 2015 - Other Sports proudly sponsored by the CASA Hotel
The UK has its fair share of special events in the horse racing world, but one of the most exciting and luxurious is Royal Ascot.

Taking place between Tuesday 16th - Saturday 20th June, this five-day long event is the most valuable race meetings in the country.

As well as six races per day, Royal Ascot is all about fashion, fine dining and fascinators, and even earns a visit from the Queen and her family. This is definitely not an experience to miss, so here is a guide to the event, the... READ MORE...

Pre-Season Schedule Shaping Up At Staveley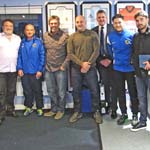 Thursday 28th May 2015 - Staveley MWFC coverage sponsored by HKL Ltd
New Staveley Miners Welfare manager Brett Marshall has wasted no time at all, in putting together a pre-season training schedule, based around building up player stamina and core strengths, built upon training drills that all include having the players actually working on their ball skills at every session.

Marshall says he is very enthusiastic about working with the people already on board at the club, who's input and work ethic have impressed him immediately and he is excited about the possibilities of forging a link with the club's Under 21 and development teams. READ MORE...

FootGolf To 'Kick Off' At Local Golf Course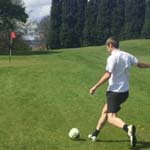 Wednesday 27th May 2015 - Other Sports proudly sponsored by the CASA Hotel
The latest sporting craze has made its way to the region - and is set to kick off at one of Chesterfield's most popular golf courses.

FootGolf, a hybrid of golf and football, will be available at Tapton Park Golf Course from 1st June.

The game is played in the same format as golf but with the use of footballs instead of golf balls and requires players to kick rather than use a club. The player who plays the 12 hole course in the fewest shots... READ MORE...
Drew Talbot Signs New Contract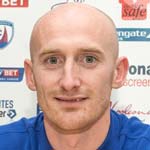 Saturday 23rd May 2015 Long-serving defender Drew Talbot has committed his future to Chesterfield by signing a new one-year contract.

After putting pen to paper, Talbot said: "I didn't know if I was going to come back to the club or not, to be honest, but I spoke to the new manager a few times, he laid out his plans and he wants me to be part of his plans.

"I had a career-threatening injury, but I'm over that now and I'm raring to go. Chesterfield have always been good to me - especially over the last 18 months - and I wanted to repay their faith in me..." READ MORE...

Three Backroom Staff Leave The Proact As 'Big Norm' Returns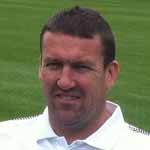 Thursday 21st May 2015 Three members of the backroom team left the Proact yesterday as Chesterfield's new manager Dean Saunders overhauls the staff he inherited from Paul Cook, followed today by his first addition to the backroom team, bringing Mark Crossley back to the club as goalkeeper coach.

Long-serving fitness coach Shane Nicholson has departed along with first-team coach Kevin Lynch and goalkeeper coach Eric Nixon.

Nicholson, who made nearly 100 appearances for the Spireites in two spells at the club, was handed the role of fitness coach by then-manager... READ MORE...
Jim Brown Named Chesterfield's 'Club Hero'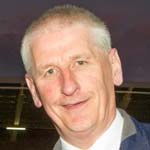 Thursday 21st May 2015
Spireites stalwart Jim Brown was recently named as Chesterfield's 'Club Hero' at the recent Football League Awards event.

All Football League clubs were asked to nominate someone who has made a valuable contribution and photos of all the Club Heroes were shown on a big screen at the gala ceremony held at The Brewery in London.

Jim first joined the club in 1972. Following a two-year spell at Saltergate, he moved to Sheffield United and then played in the United... READ MORE & AUDIO...
Chesterfield FC's Retained List Revealed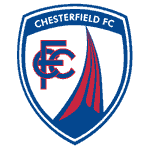 Monday 18th May 2015 Chesterfield FC have announced that they have released two players whose contracts are due to expire while new deals are being offered to the three players who will be out of contract.

Jack Broadhead and Charlie Dawes have been allowed to leave, but new manager Dean Saunders wants to retain Jimmy Ryan, Drew Talbot and Armand Gnanduillet, "They are away at the moment but I plan to speak to them as soon as possible," said Saunders.

Broadhead, who came through the club's academy, made his... READ MORE...
Chesterfield And Preston Face FA Charges After Play Offs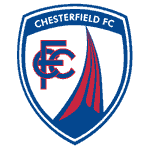 Thursday 14th May 2015 Both Chesterfield and Preston North End have been charged by The FA in relation to their Football League One play-off match on 7th May 2015.

It is alleged that in or around the 28th minute of the fixture, the clubs failed to ensure their players conducted themselves in an orderly fashion. In relation to the same game, Preston assistant manager Glynn Snodin has been charged for misconduct in that it is alleged his behaviour during the first half of the match amounted to improper conduct. Both clubs and Mr Snodin have until 6pm on 15th May 2015 to respond to the charges.
Chesterfield FC Announce Dean Saunders As New Manager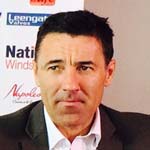 Wednesday 13th May 2015 Chesterfield FC have announced that Dean Saunders is their new Manager on a 2 year contract.

He takes over from Paul Cook, who left the Spireites earlier this week to join Portsmouth after taking the club to the League One play-offs.

Saunders, 50, ended the season as interim manager of Crawley Town, where he oversaw an improvement in the club's results.

He was previously manager of Wrexham, Doncaster Rovers... READ MORE...
Chesterfield Confirm Manager Cook Has Left The Club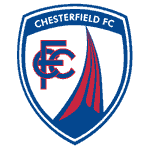 Tuesday 12th May 2015 Chesterfield FC have this morning confirmed that manager Paul Cook has been released from his contract to join Portsmouth along with the Assistant Manager, Leam Richardson.

"I would like to thank Paul for the fine job he has done as Manager of Chesterfield and wish him well for the future," said chief executive Chris Turner.

"I could not have wished for a better working relationship than the one I have enjoyed with Paul over the last two-and-a-half-years and there is nobody more disappointed than me to see him leave." READ MORE...