LATEST SPORTS NEWS FROM THE CHESTERFIELD POST

Spireites Slump To Disappointing Defeat At Doncaster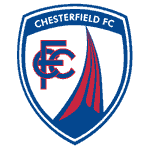 Wednesday 25th November 2015 It was a disappointing return to The Keepmoat Stadium for former Rovers boss Dean Saunders as his Chesterfield side slumped to a third successive defeat against mid table opposition.

Despite pre-match talk of making changes Saunders elected to keep an unchanged side from Saturday's narrow defeat at Port Vale.

His side lining up in a 4-4-2 formation certainly started the game well, having the majority of the early possession - but Rovers were the first to go close when a slack pass from former Rovers man Sam Hird was intercepted but... READ MORE...

Spireites Aim To Pillage Three Points From The Vikings Lair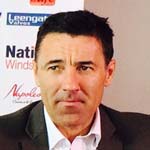 Tuesday 24th November 2015 After a disappointing loss away to Port Vale on Saturday, it's back on the road for Dean Saunders and the Spireites - this time with a short trip to Doncaster Rovers.

Rovers are adjusting to life under recent managerial appointment Darren Ferguson and, just three points behind Chesterfield in the SkyBet League One table, will present a tough challenge for Saunders, who has seen his team suffer two defeats on the bounce, something, he told The Chesterfield Post, he is keen to address.

The pitch at Vale Park wasn't entirely conducive to... READ MORE & AUDIO...
Dave Allen Interview - "Structure Of Club Is Right." AGM News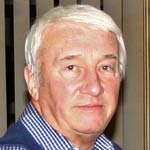 Tuesday 24th November 2015 "It's a juggling act! We keep trying to feed money into the team but we have to service the debt!" - Chesterfield Chairman Dave Allen as he faced questions from the floor after the AGM at the Proact on Monday night.

Over 100 supporters attended the meeting with Chairman Dave Allen, CEO Chris Turner - alongside manager Dean Saunders and other members of the board.

The purpose of the evening, which was also attended by representatives of the official club accountants, Shorts, was to pass the accounts... READ MORE & AUDIO...
Staveley MWFC Fire Four Past Parkgate. Match Report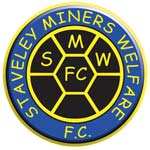 Monday 23rd November 2015 After a month of clocking up the miles on the highways and byways of the North, Staveley Miners Welfare finally returned home on the coldest day seen in North Derbyshire for quite some time!

Manager Brett Marshall made just two changes to the starting line-up for their game against Parkgate. Ryan Watters came in for Jamie Brown and replacing Mohammed Tijani was fifteen goal striker Courtney Hastings, who was available for selection once again following a suspension.

Parkgate began the game and their leading scorer, Alex Lill... READ MORE...
Spireites Suffer Defeat At A Frosty Vale Park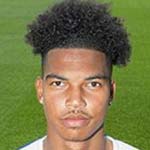 Monday 23rd November 2015 Chesterfield fell to a second consecutive defeat as AJ Leitch-Smith's fourth goal in three games helped Port Vale to a victory at a frosty Vale Park.

The wintry conditions made for an unpredictable contest that got off to a lightning-fast start with three goals in the opening ten minutes.

Sam Kelly's first ever league goal put the Valiants ahead inside six minutes and Leitch-Smith regained the hosts' lead four minutes later after Lee Novak had hit back immediately for the Spireites... READ MORE...
Dean Saunders Interview - We Can Win 2 Tough Away Games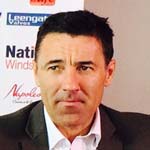 Friday 20th November 2015 Chesterfield Manager Dean Saunders is hoping to have the luxury of a nearly full squad to choose from as he prepares to face Port Vale at Vale Park this Saturday, with only Angel Martinez out.

However, the gaffer admitted in his pre match interview that, "Liam O'Neill felt his leg but will train and Charlie Raglan had a bit of a thigh strain but is OK today. They've missed a couple of days but apart from that, there's just Angel."
The absence of a goalkeeper on the bench for the home game against Oldham Saunders admitted, was deliberate, "The lack of a..." READ MORE & AUDIO...
The Dean Saunders Interview - "The Lads' Attitude Is Spot On!"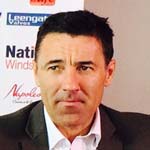 Friday 13th November 2015 It's been a shorter week of training than normal for the Spireites - after their emphatic 4-1 win over non league FC United of Manchester on Monday evening.

Goals from Ariyibi, Novak, Ebanks-Blake and Banks contributed to the tally and the progression to the FA Cup 2nd round where they will face Walsall.

As the focus now switches back to the league for Chesterfield, with Oldham the visitors to the Proact this weekend, Dean Saunders spoke to the media and said he was pleased with the win, "The second goal eases the..." READ MORE & AUDIO...
CFC 2014/15 Finance Statement And Chris Turner Interview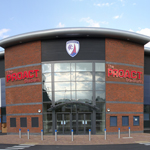 Thursday 12th November 2015 The year end accounts for 2014/15 have been sent out to shareholders ahead of the club's re-scheduled annual general meeting on Monday, November 23rd.

In relation to these accounts, the following statement has been issued:

The 2014/15 season saw a return to the SkyBet League One and achieving the last place in the play-offs, ultimately losing out to Preston North, who went on to gain promotion. Immediately after the last match of the season, we lost our manager, Paul Cook, who went to Portsmouth FC and appointed..." READ MORE & AUDIO...
Chesterfield Avoid FA Cup Banana Skin In Manchester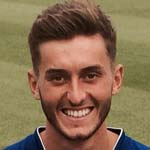 Wednesday 11th November 2015 Chesterfield negotiated a potential banana skin FA Cup first round tie against FC United of Manchester with a professionally earned 1-4 victory at Broadhurst Park.

Early goals from Gboly Ariyibi and Lee Novak put the Spireites in the driving seat before second half substitutes Rai Simons and Ollie Banks put the match to bed, with Luke Ashworth adding a consolation for the non-leaguers late on.

The win secured a Second Round tie with League One high-flyers Walsall at the Proact Stadium on the weekend of December 5th... READ MORE... 
Young People's Achievements Celebrated At The Proact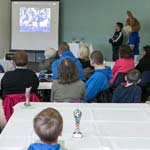 Friday 6th November 2015 The efforts of several inspirational young people were celebrated at the Proact last week, as the third annual Chesterfield FC Community Trust Junior Awards took place in the Zoe Edge Room at the Community Hub.

Attended by around eighty youngsters and their families as well as some of the sponsors, the awards featured montage videos showing last season's action as well as the work of the Trust. 

Chester the Fieldmouse was on hand as was the... READ MORE & AUDIO...
Saunders Shortlisted For Managers Award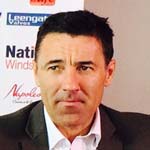 Thursday 5th November 2015 It's been announced that Chesterfield manager Dean Saunders has been shortlisted for the SkyBet League One Manager of the Month award.

Saunders is nominated after guiding the Spireites to four wins out of six during the month of October, including a 2-1 victory at leaders Walsall.

Joining Saunders on the shortlist are Wigan Athletic boss Gary Caldwell, Bradford City's Phil Parkinson and Mark Robins of Scunthorpe United. The winner is announced on Friday 6th November.
Spireites Hold The High(bury) Ground With Win At Fleetwood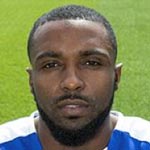 Monday 2nd November 2015 The Spireites clinched three deserved points at Fleetwood with a solid and enterprising performance.

Fleetwood started the stronger but the Spireites soon grabbed territorial control and went ahead from a Sylvan Ebanks-Blake strike on the half hour. The home side battled, but were unable to find a way through a determined and well organised rearguard.

In the second half it was more of the same. Both sides could have scored but Chesterfield remained in control and broke well from defence... READ MORE...
Brian Carey Interview - "We Push On Now!" Fleetwood Preview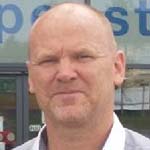 Friday 30th October 2015 Without a midweek game, Dean Saunders and his squad have had a full week on the training ground and, with no major injuries reported by Assistant gaffer Brian Carey during his prematch interview with The Chesterfield Post, they are raring to go against Fleetwood on Saturday.

With a respectable six points gained from the last three games, it was nonetheless, admits Carey, a disappointment to lose against Scunthorpe last week at the Proact, "The result was disappointing. There was very little in the game. At the time I thought we were the team most likely to go on and do something, but then we got ourselves in a muddle from a clearance downfield - we didn't..." READ MORE & AUDIO...
Chesterfield FC's AGM Date Rearranged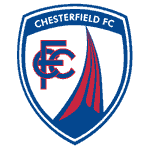 Thursday 29th October 2015 It's been announced that Chesterfield FC's annual general meeting has been switched to a new date next month.

The meeting will now take place on Monday, November 23rd (7pm start), in the DCJ Group Spires Restaurant at the Proact Stadium. The AGM was originally scheduled to take place on Monday, November 9th, but it has had to be rearranged due to Chesterfield's FA Cup tie at FC United of Manchester being selected for live TV coverage on the same date.
There will be no additional paperwork sent out to shareholders. All documentation posted previously will be valid, including the proxy form.
Chesterfield Complete A Defensive Double Deal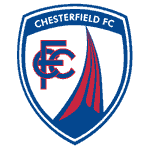 Monday 26th October 2015 Chesterfield have bolstered their defence with two new signings, experienced central defender Richard Wood from Rotherham United, on an emergency three-month loan - and New Zealand U20 international defender, Liam Graham following a spell on trial.

Wood, 30, has just completed a loan spell at Fleetwood Town and played in their 1-0 win at Barnsley on Saturday.

Spireites manager Dean Saunders is pleased to have landed Wood after working with him last season at Crawley. He said: "Richard is a..." READ MORE...
Paddy Madden Rules With A Rod Of Iron At The Proact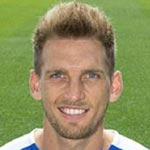 Monday 26th October 2015 Paddy Madden scored twice as Scunthorpe United defeated ten-man Chesterfield 3-0 at the Proact Stadium.

The division's top scorer opened the scoring from the spot just shy of the hour mark after Dan Jones had fouled ex-Spireite Gary McSheffrey.

The defender was shown a straight-red card for the tackle and this proved to be the turning point in what had previously been a very even contest.

McSheffrey doubled the lead against his former club with... READ MORE...
Dean Saunders Interview - Hoping For Another Home Win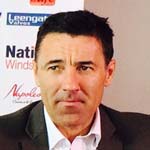 Friday 23rd October 2015 After seeing his side pick up six points in four days, rising to 9th in SkyBet League One, Chesterfield manager Dean Saunders was in an unsurprisingly positive mood as he spoke to press ahead of the upcoming home game against Scunthorpe United.

A comprehensive 3-0 win against an in-form Southend on Tuesday night thrilled the home crowd - but Saunders says he was philosophical about the victory, "I wasn't too down in the dumps when we lost to Gillingham as I felt we played really well, saying that we did play well against Southend, especially in the first half. We have a lot of players now in-form and we have strikers who are..." READ MORE & AUDIO...
Spireites Defeat Mr Brown's Boys. Match Report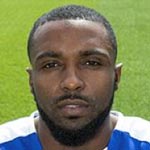 Wednesday 21st October 2015 Sylvan Ebanks-Blake struck twice as Chesterfield beat Southend United 3-0 to record their first home victory since the opening day.

The Spireites were on top from start to finish and it took just eight minutes for a confident Lee Novak finish to put them ahead. Ebanks-Blake then showed his strikers instinct to pounce on the ball and make it 2-0 before the break.

Joe Pigott had a couple of opportunities early in the second period to give the Shrimpers hope, but failed to convert, and it was all over... READ MORE...
Brian Carey Interview - "It's A Tight League!" Southend Preview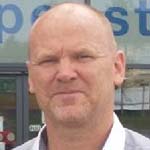 Monday 19th October 2015 After picking up three points against in-form Walsall on Saturday and seeing Sylvan Ebanks-Blake and Ian Evatt get on the scoresheet, Assistant Gaffer Brian Carey told The Chesterfield Post, "It was a good result! It was important that we went there and bounce back with a win as soon as possible. We beat a really good side who play really good football - it was important to come out on top."

With Drew Talbot and Lee Novak getting 90 minutes or thereabouts, Carey said that there were no problems with either of them saying, "They have come through fine and they will be better for that 90 minutes. No injuries to..." READ MORE & AUDIO...
Spireites Unseat Saddlers, Taking 3 Points From The Banks'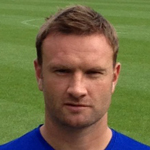 Sunday 18th October 2015
Walsall had conceded just six goals in the league this season - but the Spireites added two to that total with strikes early in each half, to inflict a second home defeat on the previous leaders and clinch their fourth away league victory, thanks to an industrious performance.

A late goal from the Saddlers in added time didn't rattle Chesterfield's resilience however, as they eased their way to a deserved win after a real team performance. Ebanks-Blake and Novak, now fully fit, looked a strong partnership and the defence battled tirelessly to bring back three much needed points... READ MORE...
A 'Call To Arms' From The Trojans' Chairman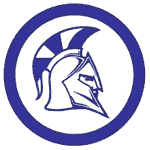 Saturday 17th October 2015
The raising of sponsorship is simply vital to the existence of any non-league football club - and Chesterfield's own non-league club, Staveley MWFC, is no different.

Staveley's Chairman Terry Damms has this week called for support from local businesses and community, stating that around 50% of Staveley MWFC's in-flow of funds is from gate receipts, the shop, café and bar, while the other 50% is secured entirely by sponsorship, without which, the club would continue to trade - but not as it does in it's current business model... READ MORE...
Dean Saunders Interview - "I'll Get It Right In The End!"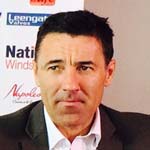 Friday 16th October 2015 Describing last weekend's 3-1 defeat at home to Gillingham as a, "disappointing result", Chesterfield gaffer Dean Saunders was in reflective mood after a recent frustrating run of form.

"We gave away three sloppy goals but in between those goals, we had enough of the ball to win. We didn't make the goalkeeper work enough .We have to capitalise on the possession we've got and tighten up at the back - and make sure we don't let things happen to us again!

"We have young players in the team - you don't know..." READ MORE & AUDIO...
A Sixth Defeat In Eight Games For The Spireites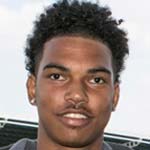 Sunday 11th October 2015 Rai Simons' first ever league goal wasn't enough to stop Chesterfield slipping to a sixth defeat in eight games on Saturday against Gillingham.

The Bermudan's composed strike had put the hosts level nine minutes after John Egan capitalised on a Tommy Lee error to open the scoring.

But Rory Donnelly's fifth goal in three league outings regained the visitors' lead, before Harry Lennon sealed their first away victory since August with a close range header 15 minutes from time... READ MORE...
Man From Clay Cross Receives 4 Year Football Banning Order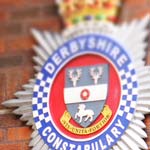 Saturday 10th October 2015 David Field of Clay Lane, Clay Cross pleaded guilty to a public order offence which took place at Barnsley train station in April 2015.

Field, 25, was with a number of Chesterfield FC fans that had travelled to the Barnsley fixture. He attended Barnsley Magistrates Court on October 9th and received a 4 year football banning order along with a fine. PC Roger Brown from Chesterfield Football Intelligence Team said: "I hope that this banning order will act as a reminder to Chesterfield fans that away fixtures are also monitored by Derbyshire Police. Mr Field will miss all regulated football for the next four years; this will include the Euro 2016 tournament in France."
Dean Saunders Interview - Looking For A Win Against The Gills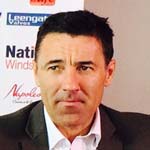 Friday 9th October 2015 Football league action returns to the Proact this weekend, with fourth placed Gillingham the visitors.

After a disappointing exit from the JPT in round two with a defeat at the hands of Rochdale midweek, a game which Chesterfield Manager Dean Saunders had said included 45 minutes of some of the worst he had been involved in - Chesterfield will no doubt be keen to bounce back and win all three points from Justin Edinburgh's in-form side.

After two days reflection on the 'Dale game, Saunders... READ MORE & AUDIO...
Spireites Striker Goes On Loan To Stevenage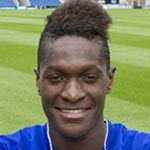 Thursday 8th October 2015

Chesterfield have agreed to loan striker Armand Gnanduillet to Stevenage for a month.

The 23-year-old is due to remain with the League Two club until November 5th.

Gnanduillet, (left), who joined Chesterfield after a spell on trial in January 2013, has made 11 appearances this season. He has had previous loan spells at Tranmere Rovers and Oxford United.
Spireites Bow Out Of JPT On A Miserable Night In Rochdale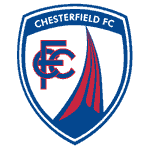 Wednesday 7th October 2015 The Spireites bowed out of the JPT after an overall flimsy performance on Tuesday night, Rochdale deserving of the win after convincingly dominating the first period but leading only by a single goal at the interval.

The performance improved after the break as a double substitution added some bite to the attack. Ebanks-Blake caused immediate problems and forced Eastham into conceding an own-goal to level things up.

Parity was short lived as Alessandra fired Dale into the lead... READ MORE...
Chesterfield's JPT Spotlight Falls On Spotland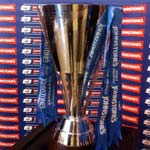 Tuesday 6th October 2015 After picking up three valuable points at Gresty Road on Saturday against Crewe, with Gardner bagging both goals, Chesterfield return to action tonight in the JPT - facing old foes Rochdale.

Having earned a 'bye' for the first round, the Spireites will hope to progress in a competition which has, in the past, served them well - with a win under John Sheridan in 2012 and a final appearance against Peterborough at Wembley under his successor Paul Cook just two years later.

Saunders will travel to Spotland without Gboly Ariyibi, still... READ MORE...
Gardner's World! Dan Gets His Brace In Spireites Win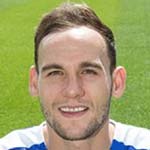 Sunday 4th October 2015 Dan Gardner's double gave Chesterfield a deserved victory on Saturday over strugglers Crewe Alexandra, to end Dean Saunders' poor run of form.

Goals in either half from the wide midfielder earned the Spireites their first three points in over a month and kept Crewe languishing at the bottom of the League One table, leaving a number of frustrated home supporters calling for the head of manager Steve Davis.

For the second time in a week, Chesterfield travelled to the... READ MORE...
Dean Saunders Interview - "Everyone's Frustrated!"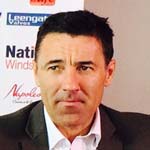 Friday 2nd October 2015 After a disappointing September, Dean Saunders' Spireites will make the trip to the Alexandra Stadium this weekend to take on Steve Davis' Crewe Alexandra, who currently languish bottom of League One and are yet to win at home.

With a defeat at the hands of fellow League One strugglers Blackpool on Tuesday night fresh in his mind, it was a reflective Saunders who faced the media ahead of the weekend's clash, left the gaffer feeling the game against the Tangerines had, "Fine lines between us winning and losing. We went 1-0 down - which we didn't need after losing a couple of games that we should neve..." READ MORE & AUDIO...
Staveley MWFC Facilities Open To All As Finance Secured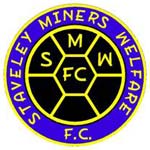 Wednesday 30th September 2015 - Staveley MWFC coverage sponsored by HKL
Following the success of Staveley MWFC's grant application with the financial aid of Viridor Ltd., the club is now in a position to offer it's newly secured facilities for hire.

Erection of the perimeter fence around the Chantry playing fields on Inkersall Road in Staveley, where there are three football pitches, provides a secure environment for Staveley MWFC's club teams - as well as others - to play and train.

They have seen a marked improvement in the playing surfaces... READ MORE...
Spireites' Three Points 'Gone For A Burton'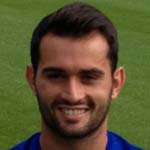 Monday 28th September 2015 Chesterfield's woeful September continued on Saturday as league-leaders Burton Albion came from behind to defeat the Spireites 2-1.

In a winless month that had already seen Dean Saunders' men drop points in the dying moments twice, it unbelievably became a hat-trick of stoppage time heartbreak for the Spireites as Jerome Binnom-Williams came off the bench to score a last minute winner.

Chesterfield's fortunes had appeared to be changing when... READ MORE...
Dean Saunders Interview - "It's A Marathon, Not A Sprint!"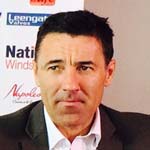 Friday 25th September 2015 If there has been a running theme through the previous few games for Dean Saunders, it has been injuries and red cards, with players such as Drew Talbot unfortunate enough recently to have suffered both.

Sadly, as the Chesterfield gaffer faced the media in his usual pre-match conference ahead of the home clash against top of the league Burton, Saunders conceded that those issues are naturally having an impact on his squad, "We had two or three players who weren't 100% fit - and things like that can knock you sideways. We think Lee (Novak) has a thigh strain but he's having a scan tomorrow - it could be worse. I think he'll miss the game Saturday." READ MORE & AUDIO...
Staveley Top The '3rd Tier' Of The NCEL Premiership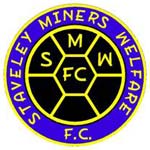 Tuesday 22nd September 2015 - Staveley MWFC coverage sponsored by HKL Ltd
Sometimes, the phrase "you have to win scruffy", applies to football matches - and this was one of those days - although it leaves Staveley sitting nicely in 7th place in the NCEL Premiership.

Little cohesion, little passing, in between ad-hoc phases of play from both sides - and then 3 pieces of individual brilliance brought 3 excellent goals - and 3 points for Staveley that on balance, they just about deserved.

Still we are only just over midway in month 2 of a 9 month season... READ MORE...

Below Par Spireites Slip To Disappointing Defeat At Coventry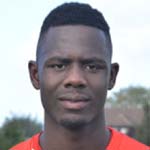 Tuesday 22nd September 2015 Chesterfield arrived at the Ricoh looking for their third away win on the bounce - but they left fortunate to escape with a single goal defeat!

The thriller writer Lee Child was born in Coventry - but even he would have struggled to have described this fixture in that vein as Coventry bossed the game from the off with the Spireites struggling to break effectively and threaten the Sky Blues' dominance.

Sylvan Ebanks-Blake battled strongly in his lone striker role... READ MORE...
Dean Saunders Interview - We Can't Give Up!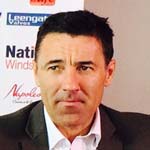 Saturday 19th September 2015
After seeing his side earn a point after losing ground in the last minutes of the game for the second week running, Chesterfield's gaffer Dean Saunders was in determined mood as he faced the local media for the weekly press calI ahead of the Coventry game.

Having been down to ten men for most of the game after Drew Talbot (in his first game since returning from injury) had been sent off in the first fifteen minutes, Chesterfield then lost a two-goal lead to draw 3-3 at home against Colchester last Saturday... READ MORE & AUDIO...
Five Star Staveley Fire Five Past Liversedge. Match Report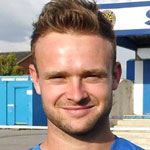 Thursday 17th September 2015 - Staveley MWFC coverage sponsored by HKL Ltd
Staveley Miners Welfare Manager, Brett Marshall, was once again able to play round pegs in round holes in this league fixture against Liversedge - as unlike on Saturday, he was able to pick from a near full strength squad, which also included fit again Kurtis Morley and Ellis Wall who was returning from a suspension picked up earlier in the season.

Morley and Wall's inclusion in the starting line up, along with the newly 'available from the start' Courtney Hastings, gave Staveley the much needed attacking prowess that was severely lacking at the weekend, it also took the pressure off... READ MORE...
Ten Man Chesterfield Make A Point After U's Comeback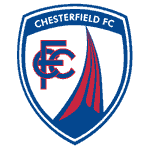 Monday 14th September 2015 Chesterfield threw away a two-goal home lead for the second consecutive week as they drew 3-3 with Colchester United in a thriller at the Proact Stadium.

The Spireites were forced to play 75 minutes with ten men when Drew Talbot was shown a straight red after bringing down debutant Marvin Sordell, who the referee adjudged to be the last man.

Despite this, the home side charged into a 3-1 lead courtesy of goals from Dan Jones, Lee Novak and Sam Morsy - and looked to be... READ MORE...
"No Rush - We're In Safe Hands!" Staveley Match Report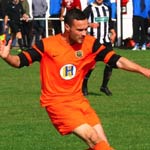 Sunday 13th September 2015 - Staveley MWFC coverage sponsored by HKL Ltd
Old acquaintances were renewed as Brett Marshall took his Staveley Miners Welfare side to face his old club Retford United, with whom he won the NCEPL title, but he was somewhat hampered with his team selection as the old non-league availability curse struck.

Courtney Hastings and Fabian Smith, who probably would've been in the starting line-up, had to be placed on the bench as work commitments meant that they would not arrive at Cannon Park in time for kick off - also unavailable were Jamie Brown, Ellis Wall (through suspension) and Ryan Watters (through injury)... READ MORE...
Dean Saunders Interview - Not Making Mistakes And Signings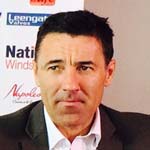 Saturday 12th September 2015 It's another home game at the Proact this weekend, as Chesterfield FC welcome Tony Humes' Colchester United to the stadium and there's news of two new Premiership loan signings to bolster the squad.

It's the second of two consecutive home league games for Dean Saunders' squad and he will no doubt be hoping to lay to rest the ghosts of last weekend's gut wrenching defeat at the hands of Wigan.

A game which Saunders admitted in his pre-match... READ MORE & AUDIO...
Wigan's Barnett Provides A Hair Raising Game At The Proact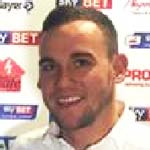 Monday 7th September 2015 Three goals in the final nine minutes saw Wigan Athletic turn around a two-goal deficit to earn all three points on a crazy and dramatic afternoon in Chesterfield.

A thunderbolt from Dan Gardner broke the deadlock after a relatively uneventful first half. Leon Barnett's bizarre headed own goal then doubled the Spireites' advantage in the 68th minute.

But just as the home side appeared to be cruising to a fourth victory of the season, Barnett made up for his earlier error with an excellent 81st... READ MORE...
Dean Saunders Interview - "We're Enjoying The Football!"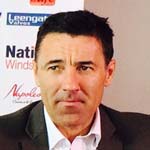 Friday 4th September 2015 Chesterfield are back in league action at the Proact this weekend, with Gary Caldwell's Wigan Athletic the visitors.

As gaffer Dean Saunders faced the press ahead of the clash, the question on everyone's lips was the injury to newcomer Angel Martinez. Sustained in training, the ACL injury will mean a lengthy lay off for the highly rated Spaniard.

Saunders admitted it was a blow, "He's ruptured his cruciate ligaments, so he's going to be out for six months. It's a blow for him - and for us - as we've just had two clean sheets and we were looking really solid with him..." READ MORE & AUDIO...
O'Shea Brace Tames Lions. Spireites vs Millwall Match Report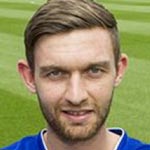 Sunday 30th August 2015 Two goals from Jay O'Shea condemned Millwall to a fourth successive home defeat of the season as Dean Saunders' side returned from the capital with a deserved - but hard fought - three points to leave his side 6th in League One.

Dean Saunders made two changes to his starting eleven, with new signing Liam O'Neil coming in for his debut at right back for the injured (ankle) Drew Talbot.

Lee Novak also missed out after picking up a facial injury against Rochdale with Gboly Arybi replacing him. READ MORE...
Dean Saunders Interview - Ready To Enter The Lion's Den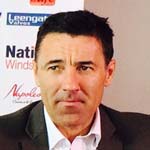 Friday 28th August 2015
Ahead of the trip to 'The Den', Chesterfield Manager Dean Saunders spoke to the media and confirmed that his squad is, "All fit and available. Mani (Dieseruvwe) is back (from a three match ban) - he scored a great goal at Carlisle and then got sent off, so hopefully he's learned from it!"

There was a note of caution though after one player took a heavy knock in Saturday's game against Rochdale, "Lee Novak has a bang on his face so he's been in a bit of pain, and he's had a few headaches. We'll check on him on Saturday morning, and leave him as late as possible, it was a nasty knock..." READ MORE & AUDIO...
Spireites Held To A Draw By Rochdale. Match Report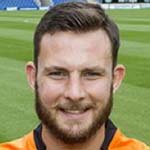 Monday 24th August 2015 Chesterfield were held to a 0-0 draw by Rochdale to record a first clean sheet of the new season and secure a respectable seventh point from a possible 12.

Both goalkeepers produced eye catching displays to keep the tie goalless, with Josh Lillis denying Sylvan Ebanks-Blake's golden opportunity seconds before Tommy Lee prevailed in a one-on-one with Dale talisman Donal McDermott at the end of the first half.

Each side created several opportunities to steal the points... READ MORE...
"We Needed Something Different" Dave Allen On Chesterfield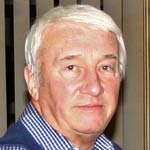 Saturday 22nd August 2015 Having unveiled Dean Saunders as manager of Chesterfield FC just over eight weeks ago, Chairman Dave Allen spoke candidly to The Chesterfield Post yesterday, declaring he is happy, four league games in, with how things are going so far at the Proact, and revealed that Championship football remains a priority going forward.

Dean Saunders was Dave Allen's third managerial appointment, and something of a curve ball for many fans - but, as Chesterfield sit 5th in League One ahead of the home game against Rochdale, he reiterated that the welshman is the right man for the job, "I'm pleased with him! He's different to what..." READ MORE & AUDIO...
Brian Carey Interview - Toughest Game Of The Season So Far!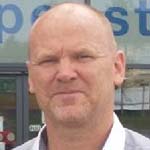 Friday 21st August 2015 After an emphatic win against Shrewsbury midweek, Chesterfield assistant manager Brian Carey described the game as, "A great team performance! We created 12 real key moments, which is fantastic and hopefully, we can continue that.

"We had a game plan going into it and settled into that after 20 minutes - but once we found a few routes through, that was it then, they kept at it and we really did deserve to win by more. We didn't need that goal to spark us to life."

With no injuries to report, Brian said, "There are one..." READ MORE & AUDIO...
Matlock Town News Roundup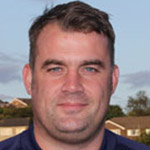 Friday 21st August 2015 Manager Mark Hume surveyed his Matlock Town side's performances in their opening two matches of the 2015/16 campaign and says, "we must look at the positives."

The Gladiators have collected three points from six, a first day 2-1 win at Frickley Athletic last Saturday being followed by a home loss by the same scoreline to newly promoted - and many peoples' title favourites - Salford City, on Tuesday night.

Late goals have been the theme of those first two contests, Frickley scoring first through Jameel Ible on 77 minutes in the first match before... READ MORE...
Shrew'd Spireites Secure Three Points In Shropshire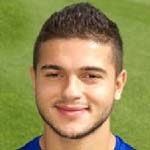 Wednesday 19th August 2015 As his side prepared to face Shrewsbury Town at Greenhaus Meadow on Tuesday evening, Dean Saunders made just one change to the side that had been defeated away at Sheffield United, bringing in new signing Angel Martinez for Ollie Banks, who took his place on the bench.

Having conceded goals early in the last two league games, it was an unsurprisingly nervy start for Chesterfield against Micky Mellon's recently promoted side.

Saunders had cautioned against complacency in his pre match interview, highlighting the dangers that an untested promoted side could pose, though... READ MORE...
Dean Saunders Intrerview - A Look Ahead To The Shrews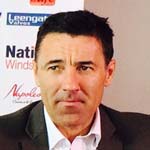 Tuesday 18th August 2015
After a defeat to local rivals Sheffield United on Saturday, it's a tight turn around for Dean Saunders as his side prepare to travel to Sky bet League One newcomers Shrewsbury Town on Tuesday evening.

Having seen Chesterfield go two goals down at Bramall Lane, Saunders declared they were, "Unlucky! The balls just dropped the wrong side of us. The goals we conceded, we've gone over today and hopefully we can put that right with a bit of organisation. We were rushed with our final pass - you have games like that but, you score first and it's a completely different game!..." READ MORE & AUDIO...
Spireites Suffer First League Defeat Of Season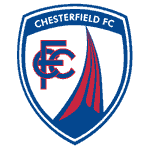 Monday 17th August 2015
Chesterfield tasted a first league defeat of the season with a 2-0 loss against Sheffield United at Bramall Lane.

Two goals early in each half from Che Adams saw the Blades dispatch Chesterfield and bounce back from their opening day hammering at Gillingham.

The Spireites controlled the game for large periods but could not pierce a resilient United defence, despite the best efforts of the newly formed forward partnering of Sylvan Ebanks-Blake and Lee Novak... READ MORE...
Spireites Sign Spanish Midfielder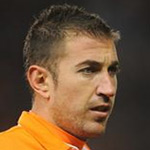 Monday 17th August 2015 Chesterfield have signed experienced Spanish midfielder Angel Martinez.

Known simply as 'Angel', the 29-year-old flew in to watch Saturday's game at Sheffield United and has now agreed a two-year contact.

He was previously with Millwall and Blackpool after starting out at Espanyol in his native country.

Spireites manager Dean Saunders is delighted to have... READ MORE...
Brian Carey Interview - "We're Looking Forward To The Blades!"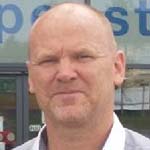 Friday 14th August 2015 After seeing his side exit the Capital One Cup In the first round at the hands of Carlisle United midweek, a game he described as, "Strange - had a bit of everything", Chesterfield FC Assistant Manager Brian Carey told The Chesterfield Post that it was, "Disappointing we didn't get through, we allowed them a bit too much momentum.

"There were plenty of positives. The good thing is we maintained some of the good stuff we did on Saturday - the amount of chances we created, which is very pleasing."

Goalkeeper Tommy Lee, who seemed to be struggling... READ MORE & AUDIO...
Spireites Sign Championship Striker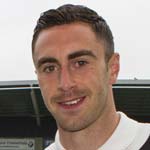 Friday 14th August 2015 Chesterfield have signed striker Lee Novak from Championship side Birmingham City on a season-long loan.

Spireites manager Dean Saunders is delighted that his patience has paid off. He said: "I've been waiting and waiting and monitoring the situation regarding Lee since the day I arrived here. I knew I had to wait until after the first couple of games before other managers showed their hand about their squad.

"Birmingham have done us a good deal. Lee works hard, he's strong in the air and he scores so he can only add to what we've got. He's got a great..." READ MORE...
Spireites Defender's Contract Extension, Keeper Loaned Out
Friday 14th August 2015Defender Dan Jones is the latest Chesterfield player to sign a contract extension, putting pen to paper on a deal which ties him to the club until the summer of 2017, while keeper Aaron Chapman has moved out on loan to Bristol Rovers.

Jones, 28, is delighted to have resolved his future. He said: "It was an easy decision as I've thoroughly enjoyed my time since I've been at the club.

"I had a good pre-season this year and I've really been able to buy into what the new manager has brought to the club. I love his enthusiasm, the way..." READ MORE...
Four Arrests Following Match Day Disorder At The Proact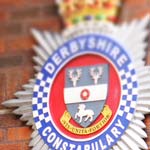 Friday 14th August 2015 Four men were arrested following last Saturday's (August 8th), football match between Chesterfield FC and Barnsley FC at the Proact Stadium.

Two men were arrested for public order offences and given fixed penalty notices while one man, aged 25, was arrested on suspicion of damaging a car in the stadium car park. He has been questioned and released on bail.

A 23-year-old Barnsley man was arrested on suspicion of assaulting a police officer inside the stadium and later charged.
Chesterfield Rue Missed Chances After Capital One Cup Exit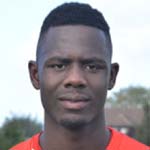 Wednesday 12th August 2015 The Spireites made another early exit from the Capital One Cup as Carlisle scored two extra-time crackers to clinch their place in Round Two.

The Spireites started well and bossed the opening exchanges but would have been behind at the break if it hadn't been for a string of outstanding saves from keeper Tommy Lee.

The introduction of Jabo Ibehre saw United step up a gear and his strike looked to have won it until Mani Dieseruvwe powered home a screamer... READ MORE...
Dean Saunders Interview - "We Won't Be Complacent!"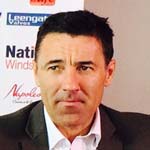 Tuesday 11th August 2015 After an emphatic 3-1 home win in the opening league game against Barnsley, Chesterfield FC Manager Dean Saunders sees his thoughts turn to the first round of the Capital One cup clash at Brunton Park on Tuesday night.

Speaking to The Chesterfield Post, the gaffer confirmed that everyone had come through in good shape, despite Evatt suffering a couple of clatters which required the attentions of Roger Wylde, "He's good to have round the place and a good player, so he's marshaling the troops on the pitch. It was a good performance from the two centre backs - but they can do better! I told them at..." READ MORE & AUDIO...
A Flying Start To The Season For The Spireites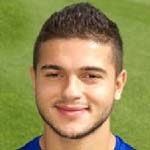 Monday 10th August 2015 Dean Saunders' tenure as Chesterfield manager got off to a flying start with a 3-1 demolition of Barnsley at the Proact.

Goals from Jay O'Shea, Sylvan Ebanks-Blake and Sam Morsy saw the Spireites recover from an early Conor Wilkinson strike to give Saunders an ideal beginning to his reign as Blues boss.

A stellar second-half performance saw Chesterfield dominate Barnsley and kill off any threat from the Tykes' dangerous forward partnering of Wilkinson and Sam Winnall as the Spireites embark on their 2015/16... READ MORE...
Spireites Memorial Garden Blooms One Year On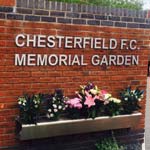 Monday 10th August 2015 After a busy inaugural year, hundreds gathered for a service of celebration to mark the one-year anniversary of Chesterfield FC's unique Memorial Garden on Friday evening.

The garden, brainchild of Chesterfield Supporters Trust, opened to wide acclaim last summer and - having proved a huge draw to supporters from many clubs, alongside residents of the town - continues to go from strength to strength.

Designed to be a place for reflection, for remembrance of both loved ones and those who fell during the wars, it is believed to be one of a kind... READ MORE & AUDIO...
Chesterfield Confirm New Deals For Defensive Duo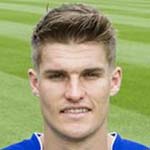 Friday 7th August 2015 Chesterfield defensive duo Charlie Raglan and Sam Hird have both signed extensions to their contracts, securing their futures until 2017, along with confirmation of new signings - Alex Cairns, Dion Donohue and Jake Orrell.

Raglan, who was recruited from FC United of Manchester in April 2014, made 25 appearances last season.

After putting pen to paper, he said: "I'm delighted to have got everything sorted out just before the start of the season. I've enjoyed my time at the..." READ MORE...
Dean Saunders 'I Have No Doubts About What I'm Going To Do'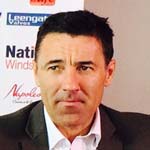 Thursday 6th August 2015 With less than 48 hours to go until the start of the Sky Bet League one campaign, Chesterfield gaffer Dean Saunders was in determined mood as he faced the local media for the first pre season press session.

With recruitment since the sale of four players perceived amongst fans to be slow, Dean was asked how close incomings were, "Clearly, I've been knocking on the door for a while now. I've made offers to six or seven players - Championship with pedigree - I've done everything I can to get them to sign, but sometimes the wages they're getting are double to what we can offer them, I knew that would happen but you just have to keep trying to get the best players..." READ MORE & AUDIO...
Information for Barnsley And Chesterfield Fans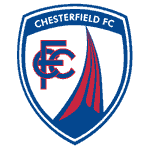 Wednesday 5th August 2015

Barnsley fans planning to travel to Chesterfield for this weekend's league one season opener are being reminded that the fixture is a sell-out for away fans.

Barnsley FC has sold the entire 2,000 seat allocation for the game, which kicks off at the Proact Stadium at 3pm on Saturday.

No further tickets for away supporters will be available.  Barnsley fans are urged not to travel to the fixture if they do not already have a ticket... READ MORE...
Spireites' Ritchie Humphries - "I Just Can't Wait For Saturday!"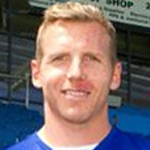 Monday 3rd August 2015 Chesterfield's new 2015/16 campaign is now just 5 days away - and, though the Proact has seen some of it's players leave, expectations remain high that new faces will be in the squad as they line up to face Barnsley at home on Saturday afternoon.

Negotiations are continuing behind the scenes, as Dean Saunders looks to strengthen his new side - a side that has seen Roberts, Ryan, Clucas and Darikwa leave over the summer break - though the club remains resolutely silent on targets.

As the squad faced the press today for the annual media... READ MORE...
Spireites Sell Darikwa To Burnley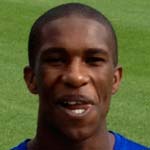 Thursday 30th July 2015 Chesterfield have sold Tendayi Darikwa to Championship side Burnley for an undisclosed fee after failing in their attempts to tie him to a new contract.

Darikwa, who would have been a free agent next summer, has signed a three-year contract at Turf Moor.

Commenting on the player's departure, Spireites chief executive Chris Turner said: "Dean Saunders tried to persuade Tendayi to agree a new deal, but he was adamant that he wanted to leave and submitted a couple of transfer..." READ MORE...
Chesterfield FC CEO Chris Turner's Praise For Chief Scout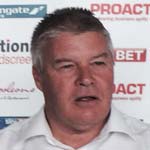 Wednesday 29th July 2015 The summer break has been a busy one for Chesterfield CEO Chris Turner as he negotiated and installed a new management team, with the inevitable outgoing and incoming personnel to be addressed.

However, with just two weeks to go until the beginning of the 2015/16 campaign in SkyBet League One, Turner admits the work is still ongoing to make sure the squad is in the best shape for the Barnsley opener on August 8th, with Manager Dean Saunders working hard to bring in players from Championship clubs in the next couple of days... READ MORE & AUDIO...
Spireites Sell Clucas For Club Record Fee
Tuesday 28th July 2015
Sam Clucas has completed his move to Hull City with Chesterfield banking an undisclosed club-record fee for the versatile player.

Clucas, who joined the Spireites from Mansfield Town just before the transfer window closed last September, made a total of 49 appearances and scored 12 goals during his time at the Proact.

After playing on the left wing and at left-back, the 24-year-old was moved up front following Eoin Doyle's departure in early February. READ MORE...
Pre-season Win For Staveley Against Spireites' Shadow Squad
Sunday 26th July 2015 - Staveley MWFC coverage sponsored by HKL Ltd
North Derbyshire came together to show what football and the community are all about last Friday evening!

On a damp evening at Inkersall Road, the teams entered the field of play flanked by two young mascots from the Chesterfield FC disability coaching scheme and by all accounts, they really enjoyed their evening, as did the 527 fans in attendance, as they were rewarded for coming out in the rain with a good game of football.

Staveley kicked the game off in their traditional blue and white... READ MORE...
Spireites Come Back From 0-2 Down To Beat Burnley 3-2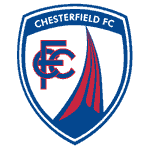 Saturday 25th July 2015 Chesterfield came from 2-0 down to beat Burnley 3-2 in a pre-season friendly on the day Sam Clucas edged ever closer to a move away from the Proact.

Burnley took the lead through Lukas Jutkiewicz and George Boyd soon doubled the advantage, before Spireite youngster then Jake Orrell pulled one back just shy of half time.

An astonishing overhead kick from a rejuvenated Armand Gnanduillet drew Chesterfield level, leaving substitute Byron Harrison... READ MORE & AUDIO...
Spireites' Assistant Boss Brian Carey Talks Chesterfield!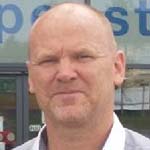 Saturday 25th July 2015 With four friendlies now played, and a couple of games still left to come ahead of the season opener at home to Barnsley, Chesterfield's new assistant gaffer Brian Carey is probably still waiting for his feet to hit the floor after he entered the Proact just five weeks ago!

Having been appointed by his former boss Dean Saunders shortly after his appointment here in May, Carey says he's very much enjoying the challenge of a new club, and that he's positive about the campaign ahead.

Irishman Brian began his career in the League of... READ MORE & AUDIO...
Spireites Lose Against Hull In Pre-Season Friendly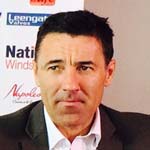 Wednesday 22nd July 2015 Dean Saunders' first game in charge at the Proact Stadium ended in a 3-1 friendly defeat to Hull City amid reports of Tendayi Darikwa handing in a written transfer request.

The Spireites took an early lead through Ian Evatt before Harry Maguire levelled for the visitors, with second half goals from Andrew Robertson and Calaum Jahraldo-Martin sealing Steve Bruce's side victory.

A strong Chesterfield first half performance was overshadowed immediately after the full time whistle when reports surfaced claiming that... READ MORE & AUDIO...
Ian Evatt Interview - "It's All Positive At The Moment!"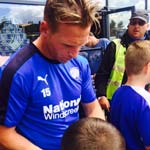 Tuesday 21st July 2015
Sunday saw thousands pack into the Proact stadium to take part in the annual Open Day at the stadium.

On offer at the popular event were tours of the stadium and a chance to have photographs and autographs with the team and management.

The crowds were also able to watch the players (including new striker Sylvan Ebanks- Blake) take part in a training game on the immaculate pitch - with new gaffer Dean Saunders in charge of the whistle as he took... READ MORE & AUDIO...
Staveley Prove A Handful For Step 3 Level Opposition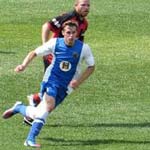 Monday 20th July 2015 - Staveley MWFC coverage sponsored by HKL Ltd
Staveley faced their toughest pre-season test so far today, against Evo-Stik Premier League opposition in Mickleover Sports, the same team who ended the Trojans involvement in last year's FA Cup.

In the tentative opening exchanges, the closest either side came to opening the score was when Jamie York had his inswinging left wing corner, plucked from under the crossbar by Ross Atkins, the Sports' goalkeeper.

But on 22 minutes the visitors took the lead with a Jacob Hazel... READ MORE...
Staveley's 2nd Pre-Season Win Marred By Concern For Topliss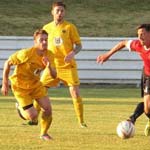 Friday 17th July 2015 - Staveley MWFC coverage sponsored by HKL Ltd
Staveley won a football match at Langwith Road, but the most important result of the night was Julian Topliss' clean bill of health, after he had collapsed in the centre circle just 18 minutes into the game.

The ex Shirebrook player then scared the life out of everyone in the ground, as he appeared to be be spasming and having some sort of fit, as the players, managers and medical staff from both teams ran to his aid.

Topliss was playing in protective headwear to protect a head... READ MORE...
Trojans Ready To Go Again After Winning Start To Pre-Season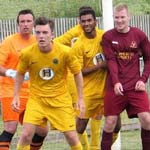 Tuesday 14th July 2015 - Staveley MWFC coverage sponsored by HKL Ltd
Staveley's new management team, Brett Marshall and Paul Ward, made a winning start in their first game, with a 2-1 win against a lively Arnold Town side at Eagle Valley on Saturday.

The home side took the lead on 6 minutes through Courtney Hastings, who shot from the edge of the area and beat Jason Fisher, on his Staveley debut, via an awkward bounce on a 'challenging' pitch surface.

The Trojans drew level just before the break when Ross... READ MORE...
Spireites Earn Comfortable Autoworld Cup Win At Matlock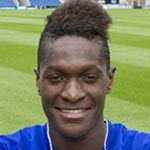 Friday 10th July 2015 Chesterfield got their pre season schedule underway with a comfortable 3-0 over Matlock Town at Causeway Lane under new boss Dean Saunders - meaning they hold the Autoworld Cup at the Proact for a year.

Goals from Jay O'Shea, new signing Sylvan Ebanks-Blake and Armand Gnanduillet handed the Spireites a routine victory as Chesterfield fans caught a first glimpse of the new regime in action.

Saunders fielded a strong starting line-up with new signing Ebanks-Blake partnering Sam Clucas up front in a 4-4-2 formation... READ MORE...

Spireites Set To Reurn To Action This Week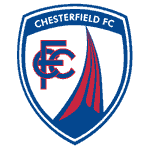 Monday 6th July 2015 Chesterfield will get their pre-season programme underway this week with two games against local non-league teams.

New manager Dean Saunders takes charge of the team for the first time when the Spireites make the short trip to Matlock Town on Thursday evening (7.45pm), with the Autoworld Cup at stake. Admission to the game at the Autoworld Arena will cost £9 for adults, £5.50 for concessions and £2 for under-12s, followed on Friday night when the Spireites are in action at Buxton (kick-off 7.45pm), admission charged at £6 for adults and £4 for concessions, under-14s will gain free admission if accompanying an adult paying the full admission rate.
Spireites Defender Extends Contract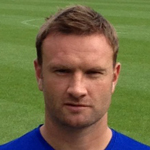 Thursday 2nd July 2015 Chesterfield have been boosted by the news that experienced central defender Ian Evatt has signed a one-year contract extension.

Evatt, who began his second spell with Chesterfield two years ago, is now tied to the club until the summer of 2017.

After penning his new deal, Evatt said: "I'm delighted to stay. There were a few rumours about clubs being interested in me, but I feel that I'm one of Chesterfield's own. I love the area and I'm settled here so hopefully, I can finish my career here. It's a club that is very close to my heart and hopefully we can..." READ MORE...
Get Ready Staveley - The Trojans Are Here...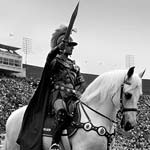 Monday 22nd June 2015 - Staveley MWFC coverage sponsored by HKL Ltd
Over the last few seasons, it has been a hot topic of discussion among supporters of Staveley Miners Welfare FC, as to what the club's nickname actually is.

So a group of supporters suggested a meeting should be held in the clubhouse on Inkersall Road, to decide democratically upon a suitable name to officially adopt as it's new moniker, whereby name suggestions could be voted on.

Obviously, down the years there have been several nicknames... READ MORE...
Dean Saunders Interview - "I Want To Win And Do Well!"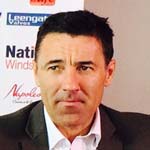 Friday 19th June 2015

It's been just over a month since Dean Saunders walked through the Proact doors as manager of Chesterfield FC, four weeks that has already brought change to the club as it prepares for this year's campaign in League One.

With the services of Drew Talbot and Armand Gnanduillet secured for another year - and the anticipated loss of Jimmy Ryan and Gary Roberts now official, Dean Saunders told The Chesterfield Post in an interview this morning that it's time to look forward - and win games!... READ MORE & AUDIO...
Gary Roberts Leaves Chesterfield For Portsmouth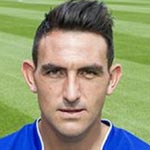 Wednesday 17th June 2015
Gary Roberts has left Chesterfield to join Portsmouth after the two clubs agreed an undisclosed fee.

Roberts links up with former Spireites manager Paul Cook at Fratton Park after two years at the Proact Stadium. "At the age of 31, Gary has understandably been lured by the offer of a three-year contract," explained Chesterfield chief executive Chris Turner. "We felt it would not have been in the best interests of the club to have given him a similar deal. We only agreed to sell Gary when Portsmouth returned with an improved offer after we turned down their initial bid." READ MORE...
Spireites 2015/16 Fixtures Released Today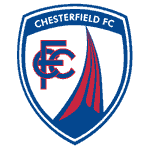 Wednesday 17th June 2015 The day after it was announced that Chesterfield will take on Carlisle in the Capital One Cup first round (w/c 10th August), the Spireites have found out this morning how their 2015/16 league campaign will take shape.

Dean Saunders will begin life at Chesterfield at home, taking on Barnsley on Saturday August 8th, with the first away game taking place a week later against other local rivals Shefield United on Saturday August 15th.

The much anticipated other local derbies will take place at home... READ MORE...
New 'Wingers' On Show At Staveley MWFC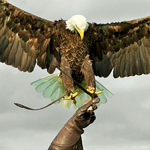 Wednesday 17th June 2015 - Staveley MWFC coverage sponsored by HKL Ltd
As part of an ongoing programme of providing events, live entertainment and shows to engage and entertain the local community, Staveley MWFC are delighted to be able to announce a Birds of Prey show at Inkersall Road.

Staveley MWFC welcome 'The Birds Of Prey' show to their Inkersall Road ground on Sunday 28th June 2015.

With a mid-morning and mid afternoon flight demonstration of various Eagles and Vultures and a static demonstration of a variety of other hawks... READ MORE...
Brian Carey Joins Chesterfield FC As Assistant To Saunders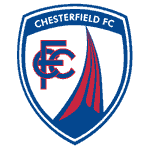 Monday 15th June 2015 New Chesterfield manager Dean Saunders has further strengthened his backroom team by appointing Brian Carey as his assistant.

Carey has joined the Spireites from Blackburn Rovers, where he worked as the professional development phase coach in the academy. He previously acted as Saunders' deputy at Wrexham, Doncaster Rovers and Wolverhampton Wanderers.

Commenting on his appointment, Carey said: "I'm delighted to be here and I'm really looking forward to the challenge. Dean can ask me for an opinion and I'll give it. He's bubbly and enthusiastic and we have a good working relationship." READ MORE... 
Academy Manager Gerry Carr Leaves Chesterfield FC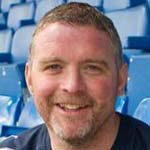 Friday 12th June 2015 Gerry Carr has left his role as Chesterfield's academy manager by mutual agreement. Carr, who worked with former Chesterfield manager Paul Cook at Sligo Rovers in Ireland, joined Chesterfield in summer 2013. Spireites CEO Chris Turner said: "I would like to thank Gerry for his efforts over the last two years and wish him all the best for the future."
Carr said: "I have thoroughly enjoyed my two years as Chesterfield's academy manager and feel the club will see the benefits of the work I have done in the forthcoming seasons. I feel it is now the right time to pursue other opportunities in the game and I wish Chesterfield good luck for the future." An announcement regarding Carr's successor will be made in due course.
Chris Turner Interview - Change All Part And Parcel Of Football!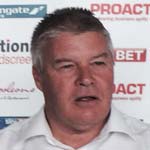 Thursday 11th June 2015 Less than four weeks ago, Chesterfield FC appointed Dean Saunders as manager, just days after Paul Cook had left for Portsmouth, and the resultant changes are currently in full swing.

The Welshman is expected to bring in new backroom staff who he has worked with before, and has announced his first signing this week in the shape of Sylvan Ebanks-Blake. He has also acted swiftly in securing the services of Drew Talbot and Armand Gnanduillet for another season. The only remaining out of contract player, Jimmy Ryan, is said to be in talks with the club - though other clubs are also said to be chasing the signature of the 26-year-old midfielder... READ MORE & AUDIO...
Tour Of Britain Route Through Derbyshire Revealed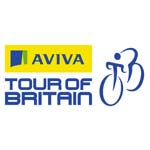 Tuesday 9th June 2015 - Other Sports proudly sponsored by the CASA Hotel
The Aviva Tour of Britain route through Derbyshire has been revealed today, and local businesses are being encouraged to make the most of the boost to tourism it will bring.

Some of the world's top cyclists will be heading to Derbyshire for stage six of Britain's premier road cycling event on Friday 11th September, and they are expected to be watched by large crowds.

Starting in Stoke-on-Trent and finishing in Nottingham the... READ MORE...
Striker Becomes First New Signing For Dean Saunders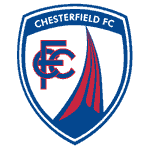 Monday 8th June 2015 New Chesterfield manager Dean Saunders has agreed a deal with Sylvan Ebanks-Blake for the experienced striker to become his first signing for the club.

Ebanks-Blake played under Saunders at Wolves and scored 61 league goals during his time at Molineux, making 123 starts.

Saunders believes the 29-year-old will be a great signing for Chesterfield. He said: "Sylvan is just what the team needs. He's strong and when the ball comes into the box, he's where it should be. He's hungry to play and he wants..." READ MORE...
Spireites Striker Signs New Contract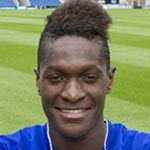 Friday 5th June 2015 Chesterfield have announced this morning that they have secured striker Armand Gnanduillet on a new one-year contract.

Having already persuaded Drew Talbot, who was also out of contract, to sign a fresh deal, new manager Dean Saunders is delighted to have agreed terms with Gnanduillet.

Saunders said: "I'm really pleased. He's a big, strong, young lad and he's got the tools to be a really good player. I think I can help him, providing he's got the desire and he wants to listen and take on the information..." READ MORE...

A Guide To Royal Ascot 2015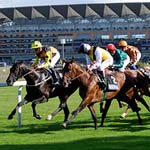 Monday 1st June 2015 - Other Sports proudly sponsored by the CASA Hotel
The UK has its fair share of special events in the horse racing world, but one of the most exciting and luxurious is Royal Ascot.

Taking place between Tuesday 16th - Saturday 20th June, this five-day long event is the most valuable race meetings in the country.

As well as six races per day, Royal Ascot is all about fashion, fine dining and fascinators, and even earns a visit from the Queen and her family. This is definitely not an experience to miss, so here is a guide to the event, the... READ MORE...

Pre-Season Schedule Shaping Up At Staveley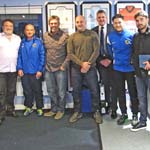 Thursday 28th May 2015 - Staveley MWFC coverage sponsored by HKL Ltd
New Staveley Miners Welfare manager Brett Marshall has wasted no time at all, in putting together a pre-season training schedule, based around building up player stamina and core strengths, built upon training drills that all include having the players actually working on their ball skills at every session.

Marshall says he is very enthusiastic about working with the people already on board at the club, who's input and work ethic have impressed him immediately and he is excited about the possibilities of forging a link with the club's Under 21 and development teams. READ MORE...

FootGolf To 'Kick Off' At Local Golf Course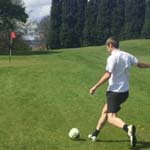 Wednesday 27th May 2015 - Other Sports proudly sponsored by the CASA Hotel
The latest sporting craze has made its way to the region - and is set to kick off at one of Chesterfield's most popular golf courses.

FootGolf, a hybrid of golf and football, will be available at Tapton Park Golf Course from 1st June.

The game is played in the same format as golf but with the use of footballs instead of golf balls and requires players to kick rather than use a club. The player who plays the 12 hole course in the fewest shots... READ MORE...
Drew Talbot Signs New Contract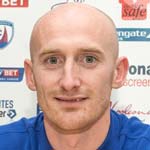 Saturday 23rd May 2015 Long-serving defender Drew Talbot has committed his future to Chesterfield by signing a new one-year contract.

After putting pen to paper, Talbot said: "I didn't know if I was going to come back to the club or not, to be honest, but I spoke to the new manager a few times, he laid out his plans and he wants me to be part of his plans.

"I had a career-threatening injury, but I'm over that now and I'm raring to go. Chesterfield have always been good to me - especially over the last 18 months - and I wanted to repay their faith in me..." READ MORE...

Three Backroom Staff Leave The Proact As 'Big Norm' Returns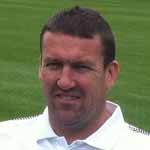 Thursday 21st May 2015 Three members of the backroom team left the Proact yesterday as Chesterfield's new manager Dean Saunders overhauls the staff he inherited from Paul Cook, followed today by his first addition to the backroom team, bringing Mark Crossley back to the club as goalkeeper coach.

Long-serving fitness coach Shane Nicholson has departed along with first-team coach Kevin Lynch and goalkeeper coach Eric Nixon.

Nicholson, who made nearly 100 appearances for the Spireites in two spells at the club, was handed the role of fitness coach by then-manager... READ MORE...
Jim Brown Named Chesterfield's 'Club Hero'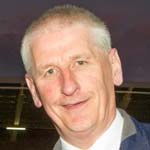 Thursday 21st May 2015
Spireites stalwart Jim Brown was recently named as Chesterfield's 'Club Hero' at the recent Football League Awards event.

All Football League clubs were asked to nominate someone who has made a valuable contribution and photos of all the Club Heroes were shown on a big screen at the gala ceremony held at The Brewery in London.

Jim first joined the club in 1972. Following a two-year spell at Saltergate, he moved to Sheffield United and then played in the United... READ MORE & AUDIO...
Chesterfield FC's Retained List Revealed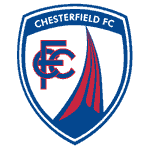 Monday 18th May 2015 Chesterfield FC have announced that they have released two players whose contracts are due to expire while new deals are being offered to the three players who will be out of contract.

Jack Broadhead and Charlie Dawes have been allowed to leave, but new manager Dean Saunders wants to retain Jimmy Ryan, Drew Talbot and Armand Gnanduillet, "They are away at the moment but I plan to speak to them as soon as possible," said Saunders.

Broadhead, who came through the club's academy, made his... READ MORE...
Chesterfield And Preston Face FA Charges After Play Offs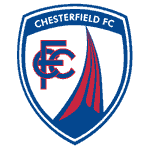 Thursday 14th May 2015 Both Chesterfield and Preston North End have been charged by The FA in relation to their Football League One play-off match on 7th May 2015.

It is alleged that in or around the 28th minute of the fixture, the clubs failed to ensure their players conducted themselves in an orderly fashion. In relation to the same game, Preston assistant manager Glynn Snodin has been charged for misconduct in that it is alleged his behaviour during the first half of the match amounted to improper conduct. Both clubs and Mr Snodin have until 6pm on 15th May 2015 to respond to the charges.
Chesterfield FC Announce Dean Saunders As New Manager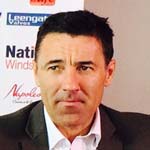 Wednesday 13th May 2015 Chesterfield FC have announced that Dean Saunders is their new Manager on a 2 year contract.

He takes over from Paul Cook, who left the Spireites earlier this week to join Portsmouth after taking the club to the League One play-offs.

Saunders, 50, ended the season as interim manager of Crawley Town, where he oversaw an improvement in the club's results.

He was previously manager of Wrexham, Doncaster Rovers... READ MORE...
Chesterfield Confirm Manager Cook Has Left The Club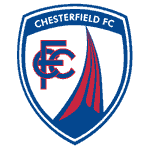 Tuesday 12th May 2015 Chesterfield FC have this morning confirmed that manager Paul Cook has been released from his contract to join Portsmouth along with the Assistant Manager, Leam Richardson.

"I would like to thank Paul for the fine job he has done as Manager of Chesterfield and wish him well for the future," said chief executive Chris Turner.

"I could not have wished for a better working relationship than the one I have enjoyed with Paul over the last two-and-a-half-years and there is nobody more disappointed than me to see him leave." READ MORE...
Police Arrest Man Following Alleged Assault on Ian Evatt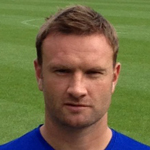 Monday 11th May 2015 Lancashire Police has said that a 20 year old man from Preston has been arrested this morning (Monday, May 11th) on suspicion of a Section 47 assault and is currently in custody.

The force is continuing to investigate the alleged assault on Chesterfield player Ian Evatt which followed an otherwise largely peaceful incursion onto the pitch at the end of the Preston vs Chesterfield match at Deepdale on Sunday, May 10th. The player was thankfully not seriously hurt.

Officers are continuing to try and identify anyone involved in the... READ MORE...
Beckford Ends Spireites Wembley Dream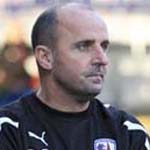 Monday 11th May 2015 Bolton loanee Jermaine Beckford helped Preston North End crush the Spireites' Wembley dream with a brace of goals in a 3-0 win at Deepdale.

Sadly, the game ended on a sour note with Ian Evatt suffering an alleged assault by celebrating Lilywhites fans after they crowded the pitch on progressing to Wembley to face either Swindon Town or Sheffield United.

Earlier, Paul Cook - in what looks likely to be his last game in charge of the Spireites - made two changes from Thursday's side, with keeper Tommy... READ MORE...
Chesterfield Sign Experienced Keeper On Emergency Loan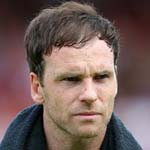 Saturday 9th May 2015 Chesterfield Football Club have announced an emergency loan signing this afternoon of experienced keeper Joe Murphy, from Huddersfield Town, following an ankle injury to Tommy Lee.

Lee has now been ruled-out of tomorrow's play-off semi-final second leg at Preston North End after suffering an ankle injury in the first leg on Thursday night as Assistant Manager Leam Richardson alluded to in our interview with him yesterday.

With Aaron Chapman and Myles Wright also out injured, the Football League gave special dispensation to the Spireites to sign a keeper on loan. READ MORE...
The Leam Richardson Interview - "All Still To Play For!"
Saturday 9th May 2015 Having been narrowly defeated in the first leg of the play-off semi finals at home to Preston on Thursday night, Chesterfield's Assistant Manager Leam Richardson told The Chesterfield Post on Friday that the squad remains in buoyant mood ahead of Sunday's clash at Deepdale.

He said, "It's all about recovery and preparation for Sunday. You don't get time to dwell on results. If we can offer the same type of performance, we'll get a positive result and it's up to us to be conscious of that and maintain it."

With stats showing that Chesterfield had the lions... READ MORE & AUDIO...
Spireites Promotion Hopes Still In Tact Despite Defeat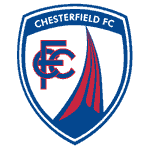 Friday 8th May 2015 Chesterfield's promotion hopes remain very much intact despite a 1-0 defeat to Preston North End in the first leg of the play-off semi-final at the Proact Stadium.

The Lilywhites stormed to an early lead through Jermaine Beckford but Chesterfield recovered from the setback and went on to dominate a fiery contest, producing everything but a goal.

Paul Cook will take his side to Deepdale on Sunday lunchtime with quiet confidence after Chesterfield questioned the visitors' defensive resilience... READ MORE...
Staveley Win The HKL North Midlands U21 League Cup Final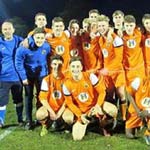 Friday 8th May 2015 - Staveley MWFC coverage sponsored by HKL Ltd
Staveley's Under 21 side finished the season in a very creditable third place in the HKL North Midland U21 League, four points behind the champions Ilkeston FC (whose academy players are employed full time by their club), while tucked in between two step 3 Evo-Stik League clubs development sides, namely Carlton Town and Sheffield FC.

When these two sides had met previously this season, Buxton triumphed 2-1 at Silverlands and Staveley had won by the same score in the reverse fixture Inkersall Road, which indicated that the game would be a close one to call. READ MORE...
Leam Richardson Interview - "We're Raring To Go!"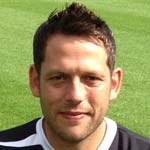 Wednesday 6th May 2015 It seemed impossible at the beginning of the season - but Chesterfield are just 3 games away from Championship football next season - and, though it's the day of the General Election, for some, the only result that will matter come this Friday morning - will be a home leg win against Preston North End!

Simon Grayson's 'devastated' squad dropped to third place on the last day of the season - and missed out on an automatic promotion place to MK Dons. It's likely therefore that they will travel to the Proact on Thursday evening in defiant mood. Leam Richardson, Chesterfield's Assistant Manager... READ MORE & AUDIO...
New Manager Is Appointed At Staveley MWFC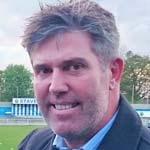 Tuesday 5th May 2015 - Staveley MWFC coverage sponsored by HKL Ltd
Staveley MWFC have today (Tuesday 5th May) appointed Brett Marshall as their new first team manager, along with Paul Ward as his assistant.

Brett, having now fulfilled his 2 year commitment as Chairman to his previous club Clipstone FC, has been inundated with numerous other job offers, but Staveley's new manager, speaking after his appointment this evening said: "The Staveley job is the one I wanted! After taking everything about the role into consideration, including the facilities and infrastructure at Inkersall Road, which are unrivaled at Step 5, it is a no-brainer!..." READ MORE...
Spireites Held By Blades. Match Report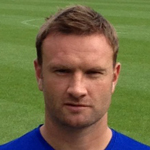 Tuesday 5th May 2015 Paul Cook's play off contenders fell behind to a first half goal by Marc McNulty but his side had much the better of the second period and pulled a deserved goal back with Ian Evatt's first goal of the season.

They then went close to grabbing local bragging rights with several chances not being converted in front of a seasonal high gate of 26,078 at Bramall Lane.

Paul Cook picked his strongest side making no changes to the side that lost last weekend to Bristol City. Nigel Clough however made five changes. Murphy was rested, whilst Basham (knee) and Coutts (hamstring) were not... READ MORE...
Staveley's Rollercoaster Season Ends With A 9th Place Finish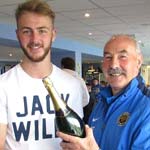 Tuesday 5th May 2015 - Staveley MWFC coverage sponsored by HKL Ltd
The seaside came to Inkersall Road for the last match of the season as Staveley Miners Welfare entertained Cleethorpes Town.

The weather certainly wasn't what would normally be associated with this time of the year and, a healthy crowd of 206 taking shelter in the kop end saw a mainly under 21 side end the season in defeat, but with plenty to be proud of in recent weeks and the season as a whole.

Post match presentations also included James Ashmore... READ MORE...
Leam Richardson Interview - "The Target Is To Perform Well!"
Friday 1st May 2015 Having secured their play off place, Chesterfield's thoughts now turn to Sunday's Bank Holiday clash with local rivals Sheffield United.

The much-anticipated last day clash was always expected to be a pivotal one, though few would have predicted that there would be as much riding on it for the Spireites as for the Blades.

A win for Paul Cook's side would see them leapfrog the Blades and claim 5th spot, something which Assistant Manager Leam Richardson alluded to in his pre-match interview, "It's hard to distract from that, we have..." READ MORE & AUDIO...
Chesterfield League One Play Off Tickets Go On Sale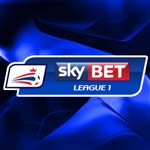 Wednesday 29th April 2015 Tickets for the first leg of Chesterfield's play-off semi-final, which will take place at the Proact Stadium on Thursday, May 7th with a 7.45pm kick-off, have been released and are now on general sale.

Season ticket holders have until 5pm on Friday to purchase their seat, while all other tickets are on general sale now.

There is no limit to the number of tickets each person can buy and the tickets are available to purchase now online, over the phone or in person at the Proact Stadium ticket office. READ MORE...
Defeat For Staveley's Young Guns - And Chairman's Message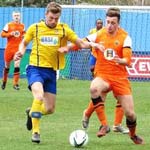 Tuesday 28th April 2015 - Staveley MWFC coverage sponsored by HKL Ltd

An Injury to James Finnigan in the warm up meant a first start of the season for Ryan Lawty - and he played his part in a fine performance from Staveley Miners Welfare in this season's second trip to Albion Sports.

Whilst this game didn't quite live up to the excitement of the first encounter - a 4th round League Cup comeback, that resulted in a 2-3 win from a position of 2-0 down - it nonetheless served as proof that progress is being made on the pitch, as the young guns came within a whisker of a win before eventually succumbing... READ MORE...
Pride Of Chesterfield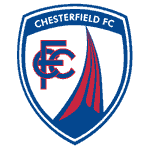 Tuesday 28th April 2015 In what's being seen as a monumental achievement, Chesterfield FC sit in the League One play offs at their first attempt since being promoted last season.

Speaking as someone who lives and works in Chesterfield, with many friends who support the club, it is incredible and humbling to see the reaction that this has provoked through the town - and beyond.

I was fortunate to be at Dave Allen's inaugural press conference on joining the club's board as major stakeholder in 2009 at Saltergate and he staked... READ MORE...
Robins Were Singing - But Spireites Were Cheering!
Sunday 26th April 2015 Chesterfield have now secured a play off spot despite a defeat to Bristol City on Saturday - after 7th placed Rochdale also suffered a home loss against MK Dons - and are now just 4 games from Championship football.

Deemed 'Make It Blue Day', the Proact was certainly rocking as Chesterfield took on newly crowned champions Bristol City, whose supporters understandably arrived in Derbyshire in party mood.

They were further buoyed as the Spireites honoured... READ MORE & AUDIO...
Leam Richardson Interview - Rumours And The Run-In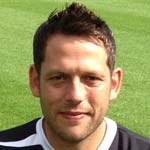 Friday 24th April 2015 Despite rumours circulating that Chesterfield Manager Paul Cook is on Pompey's wanted list, it was the man himself who faced the media this morning.

He spoke of those rumours saying, "It's football! Tomorrow is a great day for the club and nothing should deter from that."

Ahead of the key game against league champions Bristol City, Spireites Assistant Manager Leam Richardson spoke with The Chesterfield Post and confirmed that only Drew Talbot looks to be out. Sam Hird has trained... READ MORE & AUDIO...
Spireites Ready For 'True Blue' Day, But Which Blue For Cook?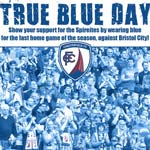 Friday 24th april 2015
With Chesterfield's last home game in the league proper against Bristol City on Saturday has been designated 'True Blue Day', Spireites fans are being urged to wear blue to show their support for the club - but willl Paul Cook be 'Blue' of a different hue after the club rejects an approach from Portsmouth for the Spireites' boss?

With regard to Saturday's game, Chesterfield FC say that they want to see as many fans as possible wearing blue at the Proact Stadium, whether it be a replica home shirt, t-shirt or scarf. READ MORE & AUDIO...
Chesterfield Gain One More Point In Play Off Pursuit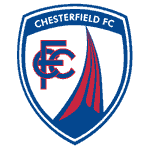 Monday 20th April 2015 Chesterfield ground out a 0-0 draw with Oldham Athletic at Boundary Park to earn a valuable point towards their pursuit of a League One play-off place.

In a game which lacked anywhere near the attacking flare and excitement seen in the 6-0 demolition of Colchester United on Tuesday night, the Spireites did enough to increase the gap from fellow play-off chasers Rochdale to seven points, on a far from accommodating pitch at Boundary Park.

Paul Cook made two changes to the side which recorded the... READ MORE...
Defeat For Staveley - Match Report & Chairman's Statement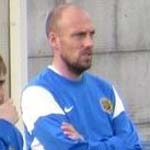 Friday 17th April 2015 - Staveley MWFC coverage sponsored by HKL Ltd
Staveley Miners Welfare were once again made to pay for wastefulness in front of goal as ten-man Nostell Miners Welfare came from behind to secure an unlikely win, on a lovely sunny evening that marked the end of James Colliver's eighteen month tenure as manager along with the departure of his assistant this season, Ryan France.

The home side were in a rich vein of form having won four and drawn one of their last five games, Staveley on the other hand had lost their last four and drawn one - and in the early stages of the first half it showed! READ MORE...
The Leam Richardson Interview - "No Complacency!"
Friday 17th April 2015 After a resounding 6-0 win over Colchester in front of a home crowd on Tuesday, Leam Richardson says the lads are unsurprisingly in buoyant mood as they prepare to travel to Oldham for this weekend's SkyBet League One clash.

However, Chesterfield's Assistant Manager asserts that the need to guard against complacency is paramount, "We're under no illusion - it will be a totally different game tomorrow. We can't live off Tuesday night, we won't let complacency creep in - the lads have gone far now with each other. The manager demands a strong finish to the season. READ MORE & AUDIO...

'Six Of The Best!' Spireites Run Riot At The Proact
Thursday 16th April 2015 Ninety minutes of domination and a football master class helped to cement Chesterfield's 6th place as they beat Colchester 6-0 at the Proact on Tuesday evening in what will surely be one of the most memorable games of the campaign.

The U's, currently 23rd in the table, were left trailing early on to an organised and determined Chesterfield side who now have more than a scent of the play off spots.

Paul Cook brought Gardner in for Ariyibi for the penultimate game of the campaign, with Evatt - who had struggled with a rib injury during the... READ MORE...
Breaking: Staveley MWFC Part Company With Management Duo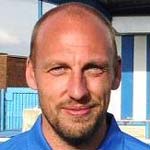 Tuesday 14th April 2015 - Staveley MWFC coverage sponsored by HKL Ltd
A statement form Staveley MWFC tonight reads...
"By mutual agreement, Staveley MWFC and first team management duo Jas Colliver (pictured left) and Ryan France have agreed to part company amicably as of tonight. The club would like to wish both of them well for the future and thanks them for their efforts."

Despite the successful season Staveley MWFC have had this term, a spokesman said this decision had been arrived at amicably between the owner and management and no further details would be forthcoming for now.
Leam Richardson Interview - 'Support Makes A Big Difference'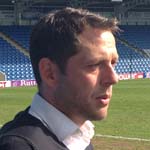 Tuesday 14th April 2015 With Colchester the penultimate team to visit the Proact on Tuesday evening - and Chesterfield sitting four points clear of 7th spot in League One - the stakes are high for Paul Cook and his squad as they strike the games off.

Ahead of what's shaping up to be a massive game as Chesterfield's play off hopes continue to rise, Assistant Manager Leam Richardson told The Chesterfield Post that the fans deserve praise for the help they have given the campaign, "From the turn of the year they have been outstanding! The manager is hoping for a big crowd - as if ever there was a time when the club can have a really..." READ MORE & AUDIO...
Spireites Make A Valuable Point At Oakwell. Match Report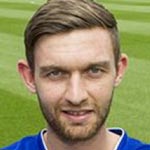 Sunday 12th April 2015 In the end, it looks a useful point gained at a sunny but chilly Oakwell on Saturday, with none of the chasing clubs picking up three points, the Spireites probably enhanced their chances of clinching a play-off berth.

The game itself was a classic game of two halves. The Spireites bossed the first period and deservedly led at the interval but Barnsley changed things around, levelled just after the hour mark and, despite plenty of possession, had to settle for a warranted point. The Spireites arrived at Oakwell almost in danger of vertigo - looking good in sixth place - but needing to continue the run to... READ MORE...
Staveley Stay On Track For Matching Highest League Finish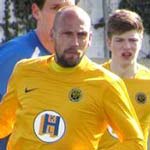 Sunday 12th April 2015 - Staveley MWFC coverage sponsored by HKL Ltd

Following their League Cup exit last Wednesday - and with too many points on the board to go down and too many needed to go up - there would appear to be nothing left for Staveley MWFC to play for this season.

However, with six games still to go, Staveley Miners Welfare started the day in 7th place, with just three points separating them from equalling the clubs highest ever finish in the English football pyramid - 5th in the NCEPL achieved in 2011/12. So there was still plenty to play for at Armthorpe's Welfare ground.. READ MORE...
Leam Richardson Interview - "We'll Keep Calm And Focused!"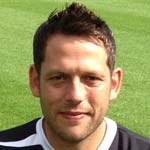 Friday 10th April 2015 There are five games of the 2014-15 league campaign to go now for Chesterfield, and as they sit, in 6th - the last play off place - Assistant Manager Leam Richardson says that they are not taking anything for granted.

He said, "It's ours to lose! The lads have done great. They have played with no fear, the big prize is there to be seen. If they continue to work hard and apply themselves, they'll be fine.

The first of those five games will come in the shape of Saturday's trip to nearby Oakwell for Paul Cook and his squad, where they will... READ MORE & AUDIO...
A 'Rai' Of Sunshine For Spireites As Striker Signs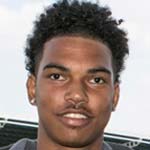 Thursday 9th April 2015
It's been announced that Chesterfield have signed Bermuda international striker, Rai Simons, from non-league club Ilkeston.

A statement from the club on Wednesday evening said that the 19-year-old has been on Chesterfield's radar for some time and Manager Paul Cook is delighted to have clinched his signature.

Cook said: "Rai is someone we have tracked for a while. We feel that he will develop as time goes on and have a bright future." READ MORE...
A Good Easter Period For Matlock In Battle Against Relegation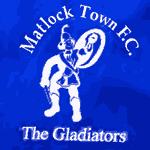 Wednesday 8th April 2015 Easter has been reasonably good for Matlock as they battle to release themselves from relegation peril, with a point from Easter Monday's local derby with Buxton, following a good performance resulting in a 3-1 away win at Barwell on Saturday.

For Buxton, it has to be a disappointing return with four points dropped against sides in the relegation picture.

Four points out of six was a good return for the Gladiators, but they would be left reflecting that had their first red card of the campaign not... READ MORE...
Play Off Egg-citement Mounts After Egg-cellent Easter Wins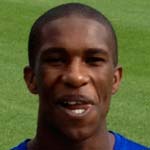 Tuesday 7th April 2015 After a fantastic four wins on the bounce - including two over the Easter weekend itself - in what has been an extremely busy Easter period, Chesterfield are still flying high in the League One table and currently occupy 6th spot (the last play off place), with just five games to go.

This is after a thrilling come back from 2-0 down to win 3-2 at Yeovil on Good Friday, followed by an equally exciting 1-0 home victory over Crewe Alexandra on Easter Monday.

Sam Hird and Jay O'Shea (2) scored the second half goals... READ MORE...
Staveley Return To Winning Ways At Parkgate. Match Report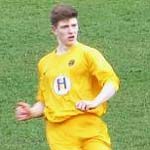 Tuesday 7th April 2015 - Staveley MWFC coverage sponsored by HKL Ltd
In front of what was comfortably Parkgate's highest home league crowd of the season, swelled by a couple of hundred groundhoppers, who were attending the NCEL's Easter Hop event, Staveley returned to winning ways, with a hard working and resilient performance against a home side who's defence had been well drilled and in a determined mood on Saturday afternoon.

The early kick off and above average attendance tucked into Parkgate's two sided ground, made for a surreal atmosphere as the two sides set about trying to unlock each other's back line. READ MORE & VIDEO...

Leam Richardson - Glove(r)s Are Off For Good Friday Fixture
Thursday 2nd April 2015 Only Armand Gnanduillet, replaced after reporting an injury in the warm up against Bradford, will be missing from the Good Friday clash away at Yeovil.

Chesterfield FC's Assistant Manager, Leam Richardson told The Chesterfield Post in his pre-match interview that, "Just a slight problem with Armand, he felt slightly uncomfortable and we felt it was better to leave it. Hopefully he'll be ready to feature tomorrow."

Byron Harrison had scored the winning goal which... READ MORE & AUDIO...
Spireites Back Into Play-Off Spots After Win At Bradford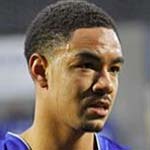 Wednesday 1st April 2015 The Spireites got their play off push back on track thanks to a gift of a goal in first half added time from Byron Harrison.

The late-choice striker notched his first for the club after Gary Mackenzie made a hash of his nod back to the home keeper; Harrison saw the opening, nipped in rounded Williams and slotted coolly home to give the Spireites a priceless interval lead.

There was little to choose between the sides in a scruffy first half but the Spireites bossed the second period and comfortably saw the game out... READ MORE...
Leam Richardson Interview - "It's In Our Hands!"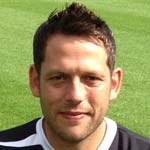 Tuesday 31st March 2015 Chesterfield sit two points away from a play off place, with a game in hand, after a scrappy game at home on Saturday, which saw Sam Hird bag a late winner for the Spireites.

In his pre-match interview, Spireites' Assistant Manager Leam Richardson described the result as, "A valuable three points of the season. We felt it was a flat game, though we deserved the win, as it went on we were thinking 'if we don't win the game, just don't lose it!' "

That game in hand will be played on Tuesday night at... READ MORE & AUDIO...
Easter Soccer Camp Competition At Staveley MWFC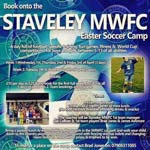 Monday 30th March 2015 - Staveley MWFC coverage sponsored by HKL Ltd
The Staveley MWFC Easter soccer camp is nearly here, and now there's a chance to win 1 day FREE at the camp! All you need to do is like and share the competition status on Staveley MWFC's Facebook page.

The winner will be selected by random tomorrow - Tuesday 31st March so hurry. Good luck!

The Staveley Miners Welfare Easter soccer camp is a day full of football, including: specific training; fun games; fitness and World Cup competitions... READ MORE...
Spireites Triumph Against Saddlers. Match Report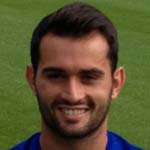 Monday 30th March 2015 It was well worth waiting for - but Chesterfield kept supporters in suspense right up until the 85th minute, when a Sam Hird header earned the Spireites a valuable three points, spring-boarding them to ninth in SkyBet League One and just two points off the play off spots.

Sixteenth placed Walsall, fresh from defeat in the previous weekends JPT final, had come to the Proact looking to strengthen their league position and they had clearly done their homework, with chances even and play open for the first 45.

Paul Cook had made no changes from the side who had... READ MORE...
Staveley Disappointed With A Loss At Athersley Rec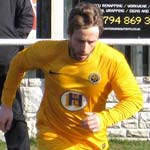 Monday 30th March 2015 - Staveley MWFC coverage sponsored by HKL Ltd
On a windswept afternoon, Staveley started well, but lost their way a bit in the second half, against a home side who will always go toe to toe against even the biggest and strongest of sides.

This was probably a game that Staveley would have been expected to have got something out of, given that Athersley's season has tailed off somewhat since they were early season pacemakers, but it is worth noting that it is only two weeks since the Rec held Tadcaster Albion to a draw away from home, with their pressing and condensing game. READ MORE...

Leam Richardson Interview - "Results Are A Must!"
Friday 27th March 2015 With just nine games left of the 2014/2015 League One campaign, Chesterfield's Assistant Manager Leam Richardson admitted in his pre match interview, that consistency is key to pushing on for the final playoff place.

Leam commented, "Results are everything, performances come second! We've done a lot of functional play this week and hopefully we'll be very productive tomorrow.

"With the bank of games coming, we've put a lot of emphasis on how we're going to play them and the lads have been receptive to it." READ MORE & AUDIO...
Spireites Sign Young Keeper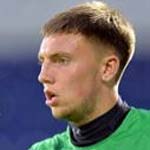 Friday 27th March 2015
Chesterfield have signed Wolverhampton Wanderers goalkeeper Jon Flatt on loan until the end of the season.

Flatt, 20, has been signed to provide cover and is eligible for the Spireites' match with Walsall on Saturday.

Flatt, who has yet to play in the Wolves first team, had a successful loan period at Wrexham earlier this season. He played for the Welsh side against Premier League Stoke City in the third round of this season's FA Cup.
Spireites Recall Striker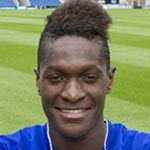 Friday 27th March 2015 Chesterfield FC have recalled striker Armand Gnanduillet from his loan spell at Oxford United.

Whilst unavailable for Chesterfield's game at home to Walsall on Saturday, he will be eligible for the match at Bradford City next Tuesday evening.

During his time at the Kassam Stadium, the Ivorian striker made four appearances without scoring. Gnanduillet has made 13 appearances for the Spireites this season, scoring two goals. He also spent time on loan at Tranmere Rovers earlier this term. 
Staveley Stumble At Home Against Pickering Town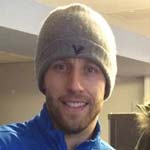 Monday 23rd March 2015 - Staveley MWFC coverage sponsored by HKL Ltd
There was a definite family atmosphere as Staveley Miners Welfare entered the field of play back in their traditional blue and white shirts, flanked by members of the junior teams, and a pitch full of proud parents taking photographs of their future Staveley stars and, to rapturous applause from the majority of the 194 in attendance.

Full of confidence following Wednesday night's sensational second half comeback in the League cup, Staveley were looking to gain three more points in their quest to consolidate fifth place which would equal the clubs best ever finish... READ MORE...
Matlock Rue Bad Fortune In Their Fight To Avoid Relegation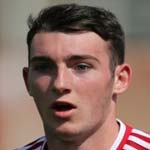 Monday 23rd March 2015 Good fortune seems to be deserting the Gladiators at a crucial stage in their battle to beat the drop, they certainly gave as good as they received at third placed Ashton, but some off target finishing, coupled with the bad luck, proved to be their undoing.

A 41st minute Julian Banton own goal was added to by a scruffy 89th minute strike from substitute Martin Pilkington to give the Robins a highly flattering win.

Josh Meade replaced Niall McManus in the one change from the team which brought home a point from Whitby on Wednesday, with Micky Harcourt... READ MORE...
Spireites Pay For Lack Of Cutting Edge Against Peterborough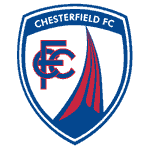 Monday 23rd March 2015 Two teams in a decent run of form and hoping to chase down a play-off place met in what turned out to be a very frustrating encounter for the away team.

On a ground where Town traditionally do well in the league, having won on the last three visits, Manager Paul Cook made one change from Tuesday's outstanding win over Gillingham with captain, Sam Morsy, returning for Gboly Ariyibi, who dropped to the bench. Cook opted for a 4-3-2-1 formation.

The red-clad Spireites started brightly and after the first attack... READ MORE...
Leam Richardson Interview "Looking Forward To Going Posh!"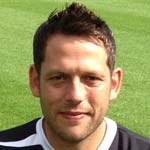 Friday 20th March 2015 Chesterfield FC's Assistant Manager, Leam Richardson, said with ten games left, eyes remain firmly on the top six, "The lads do believe that we can get amongst that top level and compete in the play offs. Whilst it's mathematically possible, the lads will give it their all."

From Saturday's result, it had knocked us a bit but it was a case of getting back to the basics - full credit goes to the lads, They picked themselves up very quick, it's what we expect. Tuesdays result wasn't surprising."

Praising Sam Clucas who bagged a brace on Tuesday... READ MORE & AUDIO...
Staveley Young Guns Earn A Cup Win Away At Albion Sports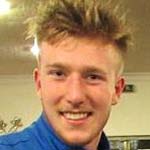 Friday 20th March 2015 - Staveley MWFC coverage sponsored by HKL Ltd
You may or may not remember on the 19th November 2014, that two goals from Jahmal Smith and one each from Kurtis Morley and Ellis Wall, gave Staveley Miners Welfare an unassailable four goal half time lead and was arguably, their best half of football this season in the NCEL League Cup Third round, away at Bottesford Town.

Their 'reward' for that devastating display was Wednesday's away tie at Albion Sports, which had been originally scheduled for January but was postponed following travel concerns caused by the snow that was due to fall. READ MORE...
Win Against Gills Breathes Life Into Spireites Play Off Hopes
Wednesday 18th March 2015 After the disappointment of Saturday's loss against Coventry City, Paul Cook had asserted in his pre-match interviews, that this was the most important game so far - and one on which Chesterfield's season could rest.

It was clear that the players had received and understood that message, as they cruised to a 3-0 victory at the Proact against Justin Edinburgh's Gillingham on Tuesday evening.

Goals from Sam Clucas and Jay O'Shea in the first 15 minutes... READ MORE...
Leam Richardson Interview - "Saturday Was Hard To Take!"
Monday 16th March 2015 After a disappointing result at the Proact on Saturday, when Chesterfield went down 2-3 to Coventry, Leam Richardson admitted in his pre match interview with The Chesterfield Post that it certainly wasn't the result they had hoped for.

Richardson said, "Coming off the back of two very good wins to concede three is very disappointing. To win after you've conceded three is going to be very tough. It was individual error. We do educate the lads, not straight away when the tempers are above the roof, we address it and educate them. Our sole focus will be on Gillinghamwe win tomorrow night and we're in a very good place..." READ MORE & AUDIO...
Striker Caolan Lavery Returns To Sheffield Wednesday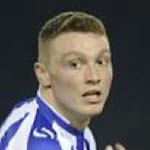 Sunday 15th March 2015 Striker Caolan Lavery has returned to Sheffield Wednesday following their decision to recall him from his loan spell with Chesterfield.

Lavery joined the Spireites on transfer deadline day last month and the loan was recently extended until the end of the season. Wednesday invoked the recall clause in the agreement following an injury to Will Keane, on loan from Manchester United, in their game against Fulham on Saturday. Lavery scored on his debut for the Spireites at Notts County and made a total of six starts and two appearances as a substitute, scoring three goals.
Spireites Sing The Blues After Defeat To Coventry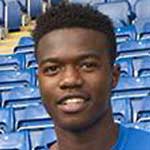 Sunday 15th March 2015 After an enforced hiatus due to Bradford's success in the FA Cup, Chesterfield appeared to suffer a case of post break blues, losing to league strugglers Coventry at the Proact.

An early goal by the Sky Blues took the wind out of Chesterfield's sails in the opening minutes, though O'Shea countered before the break. Two more Coventry goals in the second half further damaged the home side's play off hopes, despite Ariyibi reducing the deficit to one.

It was a bright start from the Spireites, but it took just nine... READ MORE...
Leam Richardson Interview - "We'll Start Where We Left Off!"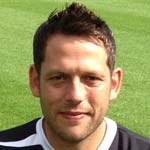 Friday 13th March 2015 Football is back on the menu at the Proact this weekend as the Spireites return to league action after a hiatus caused by Bradford's success in the FA Cup.

Speaking to The Chesterfield Post, Assistant Manager Leam Richardson admitted that the lack of fixture had been welcome and dismissed suggestions of a break in momentum saying, "It's been very refreshing - with the bank of fixtures, it felt like the lads needed a break and they'll be refreshed. The mood is good in the camp, it's been good to iron out a few things regarding the structure of the team - it's been quite productive. Training has been bright." READ MORE & AUDIO...
Spireites Make It A Treble At MK Dons. Match Report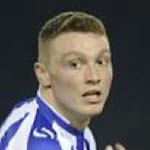 Wednesday 4th March 2015 Chesterfield completed the away League and Cup double over MK Dons last night, coming from behind to secure a 2-1 victory over Karl Robinson's fancied side and maintaining their play-off place in League One.

Having made just one change to the winning side from Saturday, bringing in Jay O'Shea in the absence of injured Dan Jones - Paul Cook saw early chances for his side squandered, notably a chance by Roberts on 15 which hit the post and denied the Spireites the opener. There was a further headache for the gaffer during the first 45 as he saw his captain Sammy Morsy receive his 10th yellow... READ MORE...
Leam Richardson Interview - 'A Game At A Time!' & Loan News
Tuesday 3rd March 2015 After an emphatic win against Fleetwood on Saturday in front of a home crowd, Chesterfield's Assistant Manager Leam Richardson admitted in his pre-match interview with The Chesterfield Post that, after 4 defeats it was good to return to winning ways and pick up a valuable three points in the process.

Richardson said, "When the balance isn't correct, you try and iron out problems and Saturday was productive in both ends. The only negative is we wanted to win by more. It was quite a performance and well managed by the players." Thoughts now turn to another league game against MK Dons on... READ MORE & AUDIO...
Cod Army Have Their Chips As They Lose At The Proact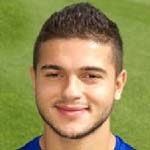 Monday 2nd March 2015 It was a case of normal service resumed for Chesterfield as their four game winning drought ended in emphatic style at the Proact with a 3-0 win against 10 men Fleetwood Town.

Keen to return to winning ways, Paul Cook had made three changes to the line up against midweek opponents, Rochdale, bringing back Ian Evatt Dan, Jones and Caolan Lavery to the starting line up, in place of Carter, Ariyibi and Gnanduillet. Dieseruvwe made a return to the bench.

Fellow promoted side, and play off rivals, Fleetwood Town... READ MORE...
Matlock Complete A 'Fantastic February' With Another Win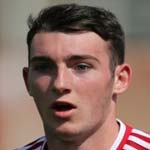 Monday 2nd March 2015 Matlock completed a fantastic February with another deserved and hard earned victory - in yet another relegation six pointer - thanks to a marvellous first half display and then a battling performance after the break as Nantwich hit back.

The Gladiators were two goals in front at the interval thanks to international class goals from Pakistani Otis Khan and Northern Ireland under 21 striker Jamie McDonagh, before Steve Jones halved Nantwich's deficit with eighteen minutes remaining. The visitors finished with ten men having striker Max Harrop sent off for abusing referee Anthony Moore late on and then afterwards... READ MORE...
A 'Last Kick' Defeat After Disappointing Display From Staveley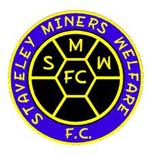 Monday 2nd March 2015 - Staveley MWFC coverage sponsored by HKL Ltd
Staveley conceded two late goals and slumped to their third consecutive home defeat with a disappointing display against 16th place Maltby Main.

In all honesty, this was a disjointed performance and in particular, there were too many poor quality balls by the home team in the final third. Staveley also failed to look after the ball and keep possession on too many occasions.

But credit must go to the visitors, who worked hard all afternoon and made the most of the few chances that they created. READ MORE...
Leam Richardson Interview - Expect A Return To Winning Ways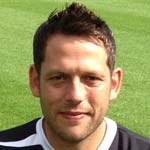 Saturday 28th February 2015 As a disappointing February draws to a close, it's back to home territory for the Spireites this weekend, as they face old foes Fleetwood at the Proact today.

With only one win on the board this month, Chesterfield know they have much to do to recover the form of the earlier part of the season and regain the hopes of a play off place.

They will no doubt be smarting from last weekend's defeat at Rochdale, the latest in four straight losses which Assistant Manager Leam... READ MORE & AUDIO...
Spireite Charged For Offensive Online Remarks To Bradford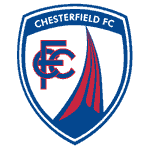 Tuesday 24th February 2015 A Chesterfield FC supporter has been charged with making offensive remarks online following a home match against Bradford City.

The comments were posted to a League One fans' page on Facebook, and referred to the Bradford City fire disaster of 1985. They were made following the Spireites' home defeat to Bradford on Saturday, December 13th 2014. Some remarks were allegedly racist in tone. Mark Randall, 45, was arrested at his home in Chesterfield Rd, Pleasley, on suspicion of causing racially or religiously aggravated harassment, alarm or distress by words or writing and he is due to appear at North Derbyshire and Dales Magistrates' Court on Tuesday March 17th.
Henderson Relishes Goal As Spireites Rue Lack Of Fire-Power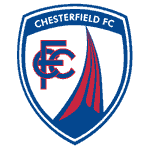 Monday 23rd February 2015 Rochdale edged a nervy battle between two out-of-sorts teams to clinch their first league victory over the Spireites since 2008.

Earlier in the season, Chesterfield had scored a late - but thoroughly deserved - winner at the Proact from a performance that oozed culture, control and confidence; there was little of those attributes on show at Spotland! There was nothing between the sides at the interval; both sides had fluffed good openings but neither had stamped any authority on the game.

The winner came after 65 minutes when Ian Henderson ... READ MORE...
Staveley Heartbreak As Parramore Grab Last Gasp Equaliser
Monday 23rd February 2015 - Staveley MWFC coverage sponsored by HKL Ltd
Just 10 miles separate these two rival NCEL clubs, both steeped in a proud tradition of developing young, home grown footballers through their ranks.

Since taking over the managerial reins at Parramore, Peter Duffield has brought in a host of new signings who have a vast amount of experience of playing at a higher level than the step 5 NCEL Premier Division, with one eye on a possible tilt at the title next season.

No expense has been spared in assembling his team and you can... READ MORE...
Leam Richardson Interview - Spireites Spotlight On Spotland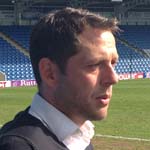 Friday 20th February 2015
With three defeats in three games, Chesterfield FC's Assistant Manager Leam Richardson conceded to The Chesterfield Post in his pre Rochdale talk that, "The results aren't what we're looking for - but by the opposite respect, another week is big in football, so if we win back to back games, we're where we want to be. We look to win the next game."

The mood in the camp is, said Leam, "All positive! It's all off the front foot and not losing sight of where we want to be at the end of the season, and that's the full message to the players, the staff and the fans..." READ MORE & AUDIO...
Iron Flatten Spireites Making It Three Defeats In A Week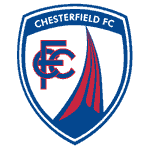 Wednesday 18th February 2015 Two-second half goals - a Niall Canavan header and a neat finish from Paddy Madden - sent the Spireites to their third defeat in a week, despite putting in a much improved first half performance.

They were, however, undone from a corner and then conceded late on as they tried to find an equaliser.

Spireites boss Paul Cook made five changes to revitalise his side following Saturday's home defeat to Orient in a performance he described... READ MORE...
Matlock Earn A Third Successive Win In Relegation Battle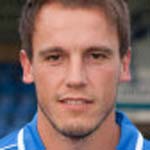 Wednesday 18th February 2015 Tuesday night's Evo-Stik NPL Premier Division relegation battle at the Autoworld Arena was certainly a dramatic affair, with the Gladiators securing a third successive league victory against an ill disciplined Belper outfit, who finished the tie with nine men and assistant boss Wayne Hallcro ordered away from the touchline.

The Nailers will almost certainly face an FA punishment from six other yellow cards.

If Matlock had been more ruthless they would surely have netted a hatful against the division's basement club who now need a miracle to avoid the drop. READ MORE...
Leam Richardson Interview - "There Won't Be Many Off Days"
Monday 16th February 2015 Chesterfield's Assistant Manager Leam Richardson said in his interview with The Chesterfield Post this lunchtime that, it was time to put Saturday's 'rare' defeat against Leyton Orient behind them, and get back to winning ways away to Scunthorpe on Tuesday evening.

Describing the game as, "disappointing", Leam added, "It was a game we felt that going in front twice, at home against the team bottom of the league and not in a great run of form, it's disappointing in ourselves. Again, finishing the game with ten men and losing in that manner, we won't put too much emphasis on it as the last two games - Preston and Orient - we finished with 10 men and it's..." READ MORE & AUDIO...
Matlock Out Of Relegation Zone After Win At Stormy Corner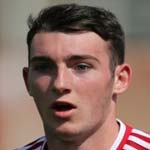 Monday 16th February 2015 If proof was needed that Matlock are up for the relegation fight, then there was plenty of evidence to back up that view on Valentine's Day at Stormy Corner.

The Gladiators went to the league leaders and returned home with a deserved and precious victory which lifts them out of the bottom four relegation slots.

It was a sound all round team display, everyone battled hard for one another and while Matlock needed goalkeeper Jon Kennedy to be on top form in the expected second half onslaught from Skem, the Gladiators had done enough... READ MORE...
No Love Lost In Staveley's Valentine's Day Defeat At Heanor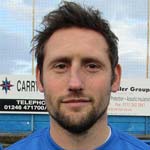 Monday 16th February 2015 - Staveley MWFC coverage sponsored by HKL Ltd
There was no love lost on Valentine's Day between these two Derbyshire rivals as the home side grabbed all three points through a late winner from Sam Jones.

The fifty plus from Staveley in the crowd of 175 saw Ellis Wall's 76th minute goal cancel out Nathan Benger's early strike and it looked at that point if the visitors could go on and steal all three points, despite not being at their best.

There was further late controversy when leading scorer Jahmal... READ MORE...
Leam Richardson Interview - Spireites Face The Orient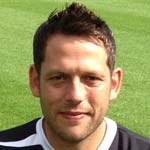 Friday 13th February 2015 After Tuesday night's home defeat against Preston which saw Sam Hird sent off in the opening minutes, it was a philosophical Leam Richardson who spoke to The Chesterfield Post this lunchtime.

He told us that, despite a bad day at the office, they move on, "It was always going to be an uphill task. The end result is the end result. We won't delve into it too much, the findings are the lads offside which leads to a decision which is a catalyst to a few decisions, so we won't beat ourselves up too much, we're still on a good run in our eyes - we have some good fixtures this month, in the coming months, so we'll focus our attention on Leyton Orient this Saturday and try..." READ MORE & AUDIO...
Cheltenham 2015 - A Festival Preview
Thursday 12th February 2015 - Other Sports sponsored by the CASA Hotel
For horse racing fans there are few events that take place during the year that are enjoyed more than the Cheltenham Festival!

Taking place at Cheltenham Racecourse between the 10th and 13th of March, the event has everything that both newcomers and seasoned racing fans could ever need or hope for, but what exactly is going on at the hallowed course this year?

The Cheltenham Festival is divided up into four days of racing action, although each has it's own individual flavour. On the 10th, it's Champions Day... READ MORE...
10 Man Chesterfield Face First Home Loss Of 2015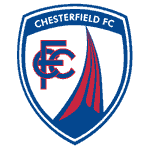 Wednesday 11th February 2015 A brace from Preston's Garner condemned Chesterfield to a 2-0 defeat and saw them drop out of the League One play off spots after last night's game at the Proact.

Spireites manager Paul Cook made one change to his starting eleven of the weekend, leaving an injured Armand Gnanduillet out and bringing Byron Harrison in for his first home start.

It was to be the worst possible start for Chesterfield when, despite having the earliest of chances in the first few seconds, Sam Hird was sent off on... READ MORE...
Leam Richardson Interview - We Don't Want To Let Fans Down!
Monday 9th February 2015 With Chesterfield sitting pretty in 5th spot of League One, two successive home games to look forward to is a tantalising prospect.

Simon Grayson's Preston travel to the Proact tomorrow, bringing with them two former Spireites who will no doubt be given an excellent reception.

Kevin Davies began his career at Saltergate in 1993 and Assistant Manager Leam Richardson told The Chesterfield Post, "He's a very good player. He's had a great career. I've been lucky enough to spend time with Kevin on coaching courses and he's a bright lad..." READ MORE & AUDIO...
Police Investigate Hate Crime At Chesterfield Rugby Ground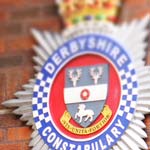 Monday 9th February 2015 Officers investigating a hate crime at a Chesterfield sports ground are appealing for information.

Offenders used spray paints to write the word 'Islam' and draw the Star of David on a playing area of the Chesterfield Panthers Rugby Club on Dunston Road.

The criminal damage took place sometime between 9.30am on Thursday, January 22nd and 9.30am on Thursday, February 5th. Anyone with any information about the incident should call PC Kirsty Handby on 101, quoting crime number 5133/15, or call Crimestoppers anonymously on 0800 555 111.
'Pies Crumble After Spireites' Freak Winner. Match Report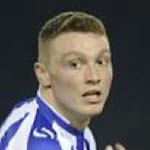 Sunday 8th February 2015 Chesterfield consolidated their fifth place position in League One thanks to a gutsy display at Meadow Lane.

The game was surprisingly goalless at half time with both sides fluffing gilt edged openings.

The winner was cruel on local boy Haydn Hollis, whose attempted back pass, while trying to deal with a long ball forward from Ian Evatt, cannoned off new Spireites loan signing Caolan Lavery and ballooned into the air before eventually dropping safely into the home net over Carroll, to the delight of the 1,831... READ MORE...
Staveley Back To Winning Ways After Lively Game At Thackley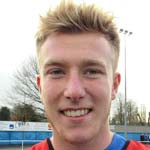 Sunday 8th February 2015 - Staveley MWFC coverage sponsored by HKL Ltd
Mother Nature finally released her icy grip on the NCEL fixtures this weekend and after narrowly missing getting something out of Wednesday night's home game against an expensively assembled Shaw Lane Aquaforce side, Staveley Miners Welfare and their loyal bunch of supporters headed for Dennyfield, the home of Thackley AFC, on the outer limits of Bradford.

It's been all change at Inkersall Road since the same fixture last season, with only Sam Finlaw and James Colliver (who named himself as one of the subs for today's game) remaining from the side that narrowly lost 0-1 against... READ MORE...
Matlock Relief After Basement Battle Victory Over Marine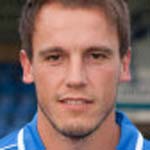 Sunday 8th February 2015
No-one likes being in a relegation struggle, that was quite obvious at the Autoworld Arena last Saturday when two relegation haunted sides battled for the three crucial points.

Both Matlock and Marine lay in the bottom four prior to kick off with Matlock having a three points advantage.

The Gladiators will be relieved the gap was stretched to six points after a nervous affair which was scrappy for the most part but interesting all the... READ MORE...
Leam Richardson Interview - Spireites Away At Notts County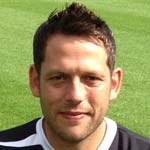 Saturday 7th February 2015 Spireites will be hoping to steal three 'shiny' points away from the 'Magpies' den later today, bringing Paul Cook's busy transfer deadline day into sharp focus - with some, if not all,of the new signings expected to feature at Notts County.

After Eoin Doyle's departure to Cardiff for an undisclosed fee, Assistant Manager Leam Richardson says that there are still goals in the team, explaining, "Caolan Lavery from Sheffield Wednesday is very much like Eoin, a hardworking centre forward with goals to his game. Everybody liked Eoin - and his goals on the pitch speak for themselves - and the pressure now goes on..." READ MORE & AUDIO...
Spireites CEO Chris Turner After A Busy Transfer Deadline Day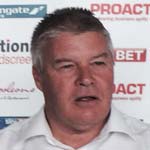 Wednesday 4th February 2015 It was a busy transfer deadline day for Chesterfield with four players moving in and Eoin Doyle going out.

Young Sheffield Wednesday striker Mani Dieseruvwe was signed on a permanent basis after a spell on loan, penning an 18-month contract.

Wednesday have also loaned 22-year-old Caolan Lavery to the Spireites on an emergency loan until March 7th, with the possibility of extending the agreement.

Experienced Birmingham City winger Mark Duffy... READ MORE & AUDIO...
Doyle About To Become A Bluebird After Cardiff Deal Agreed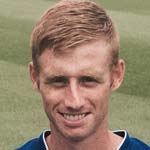 Monday 2nd February 2015 Chesterfield has announced this afternoon that it has agreed a deal with Cardiff City over the sale of striker Eoin Doyle and said the deal, though undisclosed, amounts to a 7-figure fee.

Doyle, who scored his 25th goal of the season on Saturday, is travelling to Wales for a medical. Commenting on the impending transfer, Spireites chief executive Chris Turner said: "We have reached an agreement with Cardiff after negotiating a deal we feel is good business for the club. Some of the money we receive will be used to reduce the club's debt but funds are also being made available to manager Paul Cook to strengthen the squad - and one or two signings are in the pipeline."
Comeback Sees Chesterfield Earn A Derby Point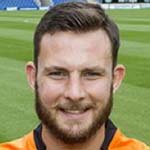 Monday 2nd February 2015 Two goals in the opening minutes looked to have dented Chesterfield's claims to the bragging rights in the derby clash against Doncaster on Saturday - but a last gasp Chesterfield goal in each half meant that both sides brought a point to the League One table by 5pm.

Injury to Armand Gnanduillet meant an enforced change to the side that Paul Cook fielded against Crawley Town midweek, with Dan Gardner earning a start. New signing Byron Harrison took his place on the bench whilst Drew Talbot was away making his debut as a Pilgrim after completing a three month loan deal with Plymouth Argyle the day before. READ MORE...
Leam Richardson Interview - Ready For The Doncaster Derby
Friday 30th January 2015 After a stunning 3-0 victory against Crawley Town saw them reach 5th spot in the league table, the Spireites are back at the Proact tomorrow - this time playing host to Doncaster Rovers in what's sure to be a well attended local derby.

Paul Dickov's side travel to Chesterfield in 11th spot and with their eye on a play off place come May, making it a tough game, says Spireites' Assistant Manager Leam Richardson, "They're a good team - I watched them last week against Notts County. They have individual threats, good players all over the pitch. They're very well organised and they have good staff there." READ MORE & AUDIO...
Spireites' Drew Talbot Moves Out On Loan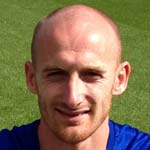 Friday 30th January 2015 Chesterfield defender Drew Talbot has joined Plymouth Argyle on loan for three months after recovering from injury.

Talbot made his first appearance of the season as a substitute in Chesterfield's game at home to Crawley Town on Tuesday night, after being troubled by a recurring problem in the latter stages of last season. Manager Paul Cook said, "Drew needs games after so long out, so the spell at Plymouth will be good for him." The deal expires on May 2nd, but there is a clause allowing Chesterfield to invoke a 24-hour recall after 28 days. Talbot, 29, has made over 200 appearances since joining the Spireites from Luton Town in 2009, initially on loan.
Matlock Boss Urges "We Must Not Get Carried Away"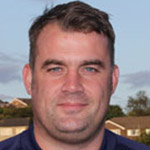 Friday 30th January 2015 New Matlock boss Mark Hume detected an air of positivity around the Autoworld Arena in the midst of his first win as the Gladiators manager last weekend, but then added "We must not get carried away."

The 3-0 victory over fellow strugglers Witton Albion was probably one of their most significant in recent years.

Although they remain in the relegation places, a defeat would have left them cut adrift of Albion by ten points, but the gap is now four with Matlock... READ MORE...
Spireite Strength Proves A Sting In The Tail For Red Devils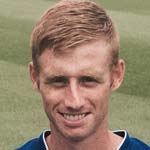 Wednesday 28th January 2015 Irish eyes were smiling at the Proact last night as a goal in each half by who else, Eoin Doyle - and another by Jay O'Shea, proved the difference between Chesterfield and Crawley Town.

The win - and the three points garnered - saw The Spireites shoot up to 5th in SkyBet League One, ahead of the home derby against Doncaster at the weekend.

Chesterfield Manager Paul Cook made no changes to the side that tasted defeat at Derby County just 60 hours previously. New signing, Byron Harrison, was not available for selection after being signed late on Tuesday night... READ MORE...
Spireites Sign Cheltenham Striker Byron Harrison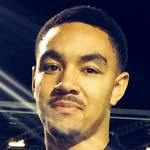 Wednesday 28th January 2015 Chesterfield have signed striker Byron Harrison from Cheltenham Town for an undisclosed fee.

Harrison, 27, has joined the Spireites after agreeing an 18-month contract. He has scored seven goals in 27 appearances this season after finding the net 15 times last term.

Spireites manager Paul Cook said: "We have been monitoring Byron closely for some time and we believe he has the necessary attributes to be a valuable addition to our squad." READ MORE & AUDIO...

Leam Richardson Interview - The Biggest Game Of Our Season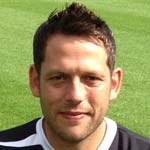 Tuesday 27th January 2015 After what Chesterfield's Assistant Manager Leam Richardson termed a 'disappointing exit' from the FA Cup on Saturday, the Spireites have regrouped ahead of tuesday night's home game against Crawley Town.

With Gary Roberts on the treatment table due to a hamstring injury, Richardson confirmed on Monday lunch time that there are one or two 'bumps and bruises' which would be assessed after training (Monday) - notably Armand Gnanduillet, Jimmy Ryan (groin), Dan Jones (ankle) and Sam Morsy (leg) but hopefully says Leam, "They'll come through, but one or two are a bit sore..." READ MORE & AUDIO...
Chesterfield's FA Cup Dream Ends At The iPro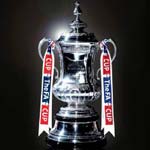 Monday 26th January 2015 A goal in each half from Darren Bent and Will Hughes may have ended the cup dreams of Chesterfield - but Paul Cook's battling side put together an excellent performance, at times dominating a Rams team challenging for a return to the Premier League.

For the Spireites - in their first fourth round appearance since 1997 - it was also an all too rare meeting between Derbyshire's finest. The pair had not met in the FA Cup since Derby won 2-1 at the Baseball Ground in 1948 and they hadn't met in a competitive fixture since Steve Baines bundled in a last minute winner for the Blues at Saltergate in February 1986. READ MORE...
A Much Needed Win For Matlock In Relegation 'Six-Pointer'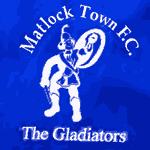 Monday 26th January 2015
If ever Matlock needed a win, then Saturday was it in this crucial relegation
'six-pointer'.

Defeat for the hosts was unthinkable, probably fatal with fifth bottom Albion seven points ahead of Town but having played a game more, prior to kick off.

So for Matlock to not only get the desired result - but to finish playing with a swagger - speaks volumes for the work new boss Mark Hume and his staff must have put in during the week. READ MORE...
Staveley MWFC Beaten By The Weather!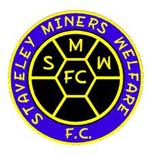 Monday 26th January 2015 - Staveley MWFC coverage sponsored by HKL Ltd
Winter once again disrupted the weekend fixtures with Staveley away at Nostell on Saturday postponed due to a snow covered pitch.

The Welfare remain in 5th place with 48 points. The only top 5 side in action were leaders Tadcaster Albion who added 3 points with an away win at Glasshoughton.
Staveley's attention now turns to the League Cup and a 4th round tie away at Albion Sports on Wed 28th January (7.45pm) - with a return to league action on Sat 31st January (3pm) when they travel to Glasshoughton, then Staveley host 4th placed Shaw Lane at Inkersall Road on Wed 4th February (7.45pm).
Leam Richardson Interview - Spireites' 'Derbyshire Derby' Day
Saturday 24th January 2015
In what's been dubbed the 'Derbyshire Derby', Chesterfield take on The Rams at the Ipro Stadium in the fourth round of the FA cup today and, with all the 5,500 ticket allocation sold out, it's clear that the clash with the Championship side will be the most anticipated and unexpected fixture in the Spireites cup campaigns for years.

After a defeat by league leaders Swindon last Saturday, Assistant boss Leam Richardson says he can't wait to "get back on the horse" - and that the game is one that the lads "can't wait for!" READ MORE & AUDIO...

Boco Leaves The Spireites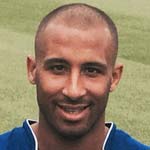 Tuesday 20th January 2015 Romuald Boco has left Chesterfield after receiving an offer to play in India.

Boco, who joined the Spireites on non-contract terms in the summer after leaving Plymouth Argyle, has signed for I-League side Bharat FC.

Spireites Chief Executive Chris Turner expressed his disappointment at Boco's decision to leave the club saying, "I feel that Romy has let Paul Cook down, as he gave him an opportunity to play first-team football when nobody wanted him. Contract offers were made to him, but he decided to turn them down." READ MORE...
Spireites Sell Out FA Cup Ticket Allocation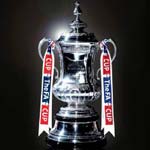 Tuesday 20th January 2015 Chesterfield have sold-out their ticket allocation for this weekend's FA Cup tie at Derby County.

The majority of tickets for the game at the iPro Stadium were sold to season ticket holders and membership card holders.

They went on general sale online on Saturday morning and over 1,200 tickets were sold in the space of four hours. It was originally planned to start the online sale of tickets at 10am, but an announcement was made early on Friday afternoon that the start was being brought forward to 2.30am. READ MORE...
Spireites Suspend FA Cup Ticket Sales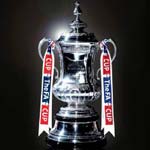 Monday 19th January 2015 Chesterfield have suspended ticket sales for Saturday's FA Cup tie at Derby County, meaning that no tickets will be sold on Monday.

The club originally planned to make tickets available on general sale at the ticket office on Monday morning, but ticket office staff now require extra time to process the orders already received in order to determine how many of the 5,700 tickets allocated remain available.

Chesterfield Chief Executive Chris Turner explained... READ MORE...
Leam Richardson Interview - Hoping To Stop Robins Singing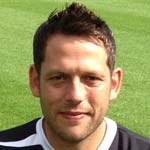 Friday 16th January 2015 After seeing his side progress to the FA Cup 4th round for the first time in two decades, Chesterfield Assistant Manager Leam Richardson told The Chesterfield Post that, "On reflection, we deserved the win - but to give credit to Scunthorpe - they made it two great games. We always felt that when we got the forward players forward, we had the quality to win the game."

Clucas was the scorer of the two goals which took Chesterfield through and Richardson says they are delighted with his efforts in his first season at the Proact, "We monitored Clucas since he was at Hereford - he's..." READ MORE & AUDIO...
Matlock Town Unveil New Manager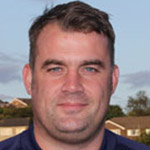 Thursday 15th January 2015 Matlock Town have appointed 36 year old Mark Hume as their new manager to replace Dave Rushbury and Martin Foster who left the Autoworld Arena by mutual consent yesterday (Wednesday 14th January).

Doncaster based Hume had been Assistant to John Deacey at Bradford Park Avenue for four and a half years, the pair guiding Avenue into Conference North via the NPL play offs in 2009/10.

But Hume, who began as a professional with Doncaster Rovers, had a long and distinguished career as a no-nonsense central defender and left... READ MORE...
Matlock Town Part Company With Management Duo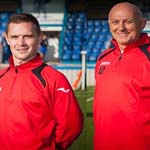 Thursday 15th January 2015 Matlock Town and joint managers Dave Rushbury and Martin Foster have parted company today by mutual consent.

Discussions between the club and the managerial duo have taken place in light of recent league results and performances which see the Gladiators deep in relegation trouble, sitting fourth from the bottom of the Evo-Stik NPL Premier Division table.

Rushbury and Foster were handed their posts on a full time basis at the end of October after an initial six games in charge on a caretaker basis following Mark Atkins' resignation following a disappointing start to the campaign... READ MORE...
Staveley Suffer First Defeat Since October In Local Derby
Thursday 15th January 2015 - Staveley MWFC coverage sponsored by HKL Ltd
This eagerly anticipated local derby game in front 392 fans, Staveley's biggest home gate of the season, was spoiled by difficult windy conditions that both sides struggled to adapt to.

In the end it was the visitors who took all three points and inflicted Staveley's first league defeat since October 2014 when they were also beaten by Worksop, away at Sandy Lane.

Worksop enjoyed more first half possession and dealt with blustery... READ MORE...
Chesterfield Break The Irons And Get Ready For The Rams
Thursday 15th January 2015 Chesterfield will take their place in the 4th round of the FA Cup where they will line up against Derby County, after a late brace from Sam Clucas gave the home side the advantage in extra time at the Proact.

Spireites' boss Paul Cook made no changes to his side and they started brightly - an early chance from Darikwa in the opening seconds proving to be a statement of intent as the Spireites continued to apply pressure on Scunthorpe.

The Iron's goalkeeper, Sam Slocombe, was to become a one man thorn in Chesterfield's side during the evening however, blocking shot... READ MORE...
Leam Richardson Interview - Spireites Have FA Cup Momentum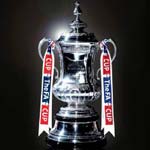 Tuesday 13th January 2015

The momentum remains with The Spireites admits Assistant gaffer Leam Richardson after an emphatic win over Port Vale at the weekend - but he added that the continued good results means that the management team are mindful to guard against complacency creeping into the dressing room.

Richardson said, "It's good when you have a lot of games in quick succession you want to play every day - it's also about managing the lads who are out of the team and desperate to play." READ MORE & AUDIO...
A Dominant Win For Chesterfield Against Port Vale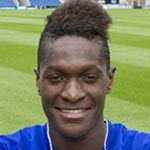 Sunday 11th January 2015 Chesterfield fittingly marked Ernie Moss Day at the Proact with a dominant 3-0 victory over Port Vale to maintain the Spireite's notable winter form.

Armand Gnanduillet handed Chesterfield the lead with a back post header apt for the presence of Moss, the club's all-time leading goalscorer, before Eoin Doyle doubled the lead from the spot. Charlie Raglan added a third deep into the second half to record his first goal for the club and seal a dominant display from the home side. Paul Cook left his side unchanged from the 2-2 draw with Scunthorpe United in the FA Cup third round with Ritchie Humphreys continuing... READ MORE...
Staveley Make A Point As Winning Streak Ends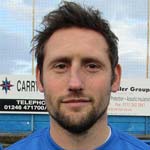 Sunday 11th January 2015 - Staveley MWFC coverage sponsored by HKL Ltd
The impressive and ever loyal support shown by Staveley Miners Welfare fans in recent seasons was in evidence yet again on Saturday, as a coach load of them set off from Inkersall Road and headed east to Queensgate, home of Bridlington Town, in pursuit of their teams 12th win in a row and 3 more precious points.

The teams entered the field of play accompanied by a piper who was apparently signifying Bridlington's first home game of 2015 and there was also an impeccably observed minutes silence, to mark the sad passing last week, of a long standing, popular and stalwart Bridlington Town supporter, Steve Woodrow. READ MORE...

Leam Richardson Interview. Port Vale 'Ernie Moss Day' Preview
Friday 9th January 2015

After a stunning comeback at Glanford Park on Tuesday evening in the FA Cup 3rd round tie against Scunthorpe, Chesterfield FC now return to the league programme with a home tie against former Spireite Rob Page's Port Vale.

The Valiants lie in 8th position, just one place behind Chesterfield - a fact which Assistant Manager Leam Richardson acknowledged in his pre-match chat with The Chesterfield Post, saying, "There's all to play for - every game is big, they all mean so much, tomorrow is one more." READ MORE & AUDIO...
Spireites Prepare For 'Ernie Moss Day'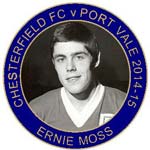 Thursday 8th January 2015 'Ernie Moss Day' will be celebrated this coming Saturday (Jan 10th), when Chesterfield face another of the legendary striker's former clubs, Port Vale.

Ernie, who is the Spireites' all-time record goalscorer with 191 goals, is now suffering from a form of dementia known as Pick's Disease.

A number of specially produced items will be on sale to mark the day, including a limited edition badge and an exclusive ale. A special edition of the Inspire matchday programme will also be produced, featuring a poster showing an... READ MORE...
Spireites Turn Up Heat On The Iron To Earn FA Cup Replay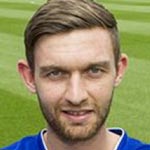 Wednesday 7th January 2015 With two first half goals by Scunthorpe looking to be an insurmountable mountain for Chesterfield to climb in the second half, the indomitable spirit witnessed so many times this season - and no doubt a few choice half time words in the dressing room - ripped up the first half script and saw goals from Doyle and O'Shea balance the game and force a replay back at the Proact.

Paul Cook kept the team that had triumphed at MK Dons in the FA cup Round 2 as they faced Round 3 opponents Scunthorpe United at Glanford Park, with a trip to Derby's ipro stadium at stake in Round 4. Both Ian Evatt and... READ MORE...
Interview - Spireites Have Their 'Iron' In The FA Cup Fire
Monday 5th January 2015 With tickets confirmed to be selling well - with only 500 left - The Spireites now look ahead to Tuesday night's FA Cup third round clash with Scunthorpe United at Glanford Park, with the prospect of a visit to Derby County in the 4th Round on January 24th/25th should they progress.

After Friday's controversial replay against MK Dons saw Chesterfield go through (again) after a Gary Roberts' goal proved the difference between the two sides, Assistant gaffer Leam Richardson told The Chesterfield Post on Monday morning that the squad is in good shape ahead of the trip to fellow League One team The Irons and praised their performance in the Dons game... READ MORE & AUDIO...
Staveley Take The Three Points In Pulsating Local Derby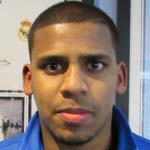 Sunday 4th January 2015 - Staveley MWFC coverage sponsored by HKL Ltd
It was a pulsating Derbyshire derby fixture at Inkersall Road which saw both teams enjoying spells of domination as the game ebbed and flowed.

However, it was Staveley who had the extra reserves of resilience and stamina to see them over the finishing line right at the death, winning the game in the last minute of the scheduled ninety, as in-form striker Jahmal Smith treated the 316 spectators to a thrilling grand finale and climax.

James 'Jas' Colliver's side, a combination of home grown U19.. READ MORE...
Staveley Chairman Reviews An Interesting 2014 At Inkersall Rd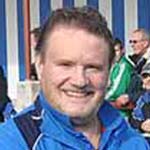 Saturday 3rd January 2015 - Staveley MWFC coverage sponsored by HKL Ltd
Staveley Chairman Terry Damms reflects on what has been a turbulent year for Staveley Miners Welfare FC - and ahead of today's top of the table clash with heanor Town, explains what Staveley's plans for the future of the clubare and how the club's fortunes have changed for the better on and off the pitch.

We had ... and still do have, in our own minds ... the target in years to come, of being a community football club, surviving and standing on its own two feet financially, whilst using local youngsters and players who have come through our juniors/U19/21 ranks, blended with a mixture of experienced players, to... READ MORE...
Spireites Sign Young Owls Striker On Loan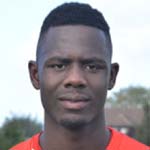 Saturday 3rd January 2015 Chesterfield FC have signed young Sheffield Wednesday striker Emmanuel Dieseruvwe on a youth loan for a month.

The 19 year-old, who stands at an imposing 6'5", had loan spells last season at Hyde and Fleetwood Town and is seen as a promising prospect by Wednesday. Known as 'Mani', he has scored a large number of goals for their under-21 side this season.

The loan deal is due to expire on February 7th, but Dieseruvwe is not eligible to play in Chesterfield's FA Cup third round match at Scunthorpe United on Tuesday night. (Pic courtesy and © swfc.co.uk)