The place for Employers and Recruitment Agencies to pass on details of Jobs available in and around Chesterfield. Regularly updated job listing with full contact details and links. Please CONTACT US if you would like to advertise your vacancies here.

JOB OPPORTUNTIES IN AND AROUND CHESTERFIELD

Experienced Plumber or Heating Engineer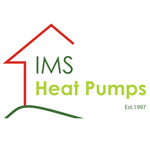 Wednesday 9th June 2021 WE ARE HIRING! Join our Installation Team!

Candidates must have a Full Driving Licence, Plumbing Qualifications or Equivalent Experience and be a commutable distance from our office in Sheffield.

Salary based on experience - meets or exceeds SNIPEF Rates. Inclusive of a Van, iPad, Uniform and Company Pension.

For more information or to send CVs contact... READ MORE...

JOBS NEWS ARTICLES
Effective Methods Of Supporting Remote Workers
Monday 25th April 2022 All workers offer support. Such efforts should be distributed equally amongst the workforce. However, remote workers can often feel like outsiders.

There can also be a sense of awkwardness when meeting their colleagues in person for the first time, highlighting the extent of the disconnect when working from home. If things worsen enough, many remote employees can feel like their location can impede their chances of career advancement.

They may also be left out of company events, never truly integrated into the culture. Should you be a business leader, you are obligated to ensure that remote workers are fully supported... READ MORE...
Jobs Boost As Council Renews Henry Boot Partnership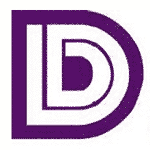 Tuesday 8th November 2016 A commitment to bring business, create jobs and boost the local economy has been renewed this week as Derbyshire County Council signed a new four-year partnership with Henry Boot Developments for the continued growth of Markham Vale.

The county council appointed the Sheffield-based firm in 2003 as its private sector property partner to develop the former Markham Colliery into a flagship regeneration site which is on target to create up to 4,100 jobs when finished.

Latest businesses to join Markham Vale include Great Bear... READ MORE...
County Council Approves £2m For Coalite Development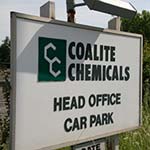 Tuesday 18th October 2016 Plans to build houses and create jobs at the former Coalite site have taken a step forward now Derbyshire County Council has approved £2m to help plug a funding gap.

Funding to redevelop the 140 acre site of the former Coalite coking works - which lies partly in North East Derbyshire district and partly in Bolsover district - was agreed at a meeting of Derbyshire County Council's Cabinet Members on Tuesday 11th October.

And the county council has also applied for a further £5.8m... READ MORE...
Severn Trent Recruits It's Largest Ever Number Of Apprentices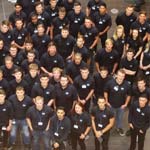 Tuesday 23rd August 2016 FTSE 100, Midlands based company, Severn Trent, has announced it has tripled its intake of apprentices this year, recruiting the largest number of new recruits the company has taken on to date.

The water company, which saw more than 800 people apply for its apprenticeship scheme, has recruited 80 brand new apprentices, who are all eager to make a splash in the water industry. The new apprentices will placed across the whole business, in various engineering, customer relations and digital roles.

Amy Barber, new talent and development manager at... READ MORE...
£2.7m Grant To 'Kick Start' Waterside Could Create 300 Jobs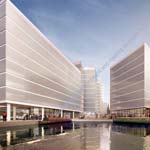 Monday 21st March 2016 Chesterfield's £320million Waterside scheme is set to take a major step forward following the award of a £2.7million Sheffield City Region Infrastructure Fund (SCRIF) grant.

The grant, which was secured by Chesterfield Borough Council in partnership with developers Chesterfield Waterside Limited, has enabled the first phase of the development's £75 million Basin Square scheme to be brought forward by the site's developers.

A Planning Application for the Basin Square Site Enabling... READ MORE...
New Future Planned For Chesterfield's Former Co-op Store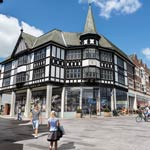 Tuesday 29th September 2015 A planning application is to be submitted to Chesterfield Borough Council seeking permission to convert the town's landmark former Co-op store for a mixed leisure and restaurant use.

The large site in Elder Way has been empty since the town's Co-op department store shut its doors to customers for the final time in July 2013.

Now, Central England Co-operative, which still owns the site, is working in partnership with Jomast Developments Ltd, who will shortly submit a planning application for a scheme. READ MORE...
150 New Jobs As Packaging & Print Firm Open Up At Markham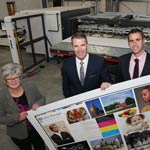 Friday 25th September 2015 Around 150 jobs are set to be created at Chesterfield-based inspirepac, now that the packaging and printing specialists have opened the doors to new premises at Derbyshire County Council's flagship regeneration site at Markham Vale.

The firm, which also has sites in Sheepbridge, Dronfield, Wetherby, Yorkshire and Cheshire, opened its new 100,250 sq ft print packaging unit at Markham this week in a multi-million pound expansion.

And over the next five years it's expected to create around 150... READ MORE...
Over 40 Youngsters Start Their Careers With County Council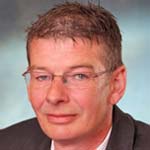 Friday 18th September 2015 Over 40 new apprentices have started work at Derbyshire County Council as part of the authority's pledge to boost job opportunities for local young people.

Derbyshire County Council's Cabinet Member for Council Services, Councillor Andy Botham said: "We're delighted to welcome the latest apprentices to the council.

"An apprenticeship is a great way into the world of work and we're committed as an authority to support young people into employment and our apprenticeship positions are a great way to learn a range of skills..." READ MORE...

Jobs In Pipeline As Gould Alloys Announce Markham Opening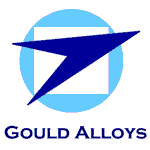 Monday 15th June 2015 Chesterfield-based metal distributer Gould Alloys has become the latest business to get the keys to new premises at Derbyshire County Council's flagship regeneration site.

Gould Alloys will be moving from its current base at Carwood Industrial Park in Chesterfield to a new purpose-built warehouse and distribution centre at Markham Vale to benefit from better transport links to the site located just off Junction 29A of the M1 Motorway.

Sixty-two existing employees will be moving to the new... READ MORE...
More Jobs At Markham As Meter Provida Announce Relocation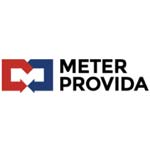 Tuesday 2nd June 2015 A further 20 new jobs are set to be created at Derbyshire County Council's flagship regeneration site as Chesterfield-based Meter Provida prepare to move to Markham Vale.

Work has already started to build a new 40,000 sq. ft. unit for the firm, which supplies gas, water and electric metering products and services for home, commercial and industrial use nationwide for suppliers such as British Gas.

Meter Provida which is based at Broombank Business Park in Chesterfield is expected to open new premises at Markham in November... READ MORE...
The Burlington Opens In Chesterfield After £300k Investment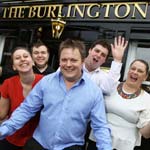 Tuesday 26th May 2015 A brand new pub has opened in Chesterfield following a £300,000 investment of the building. The Burlington, which has been named after the street on which it resides, opened its doors on Friday 22nd May for a celebratory launch party.

The pub, which sits next door to Chesterfield's famous Crooked Spire, will create three new positions for local people in addition to retaining existing staff. It has opened as a traditional town centre pub offering its customers a warm welcome, great value food, cask and craft ales, fantastic sports viewing facilities and music led entertainment at weekends. READ MORE & AUDIO...
£1bn Of Investment Hailed A 'Game Changer' For Chesterfield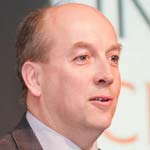 Friday 27th March 2015 Huw Bowen, Chief Executive of Chesterfield Borough Council, has described the £1 billion of developments currently happening in the town as a 'real game-changer'.

His comments came at the recent annual Celebrate Chesterfield event, organised by the town's inward investment campaign Destination Chesterfield. Held at the Winding Wheel on Wednesday 25th March, the packed event saw more than 220 business leaders gather to learn about plans for the town.

The £1 billion investment in the local economy includes... READ MORE...
Borough Council Website Helping Promote Job Opportunities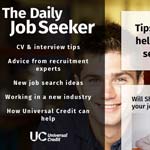 Thursday 26th March 2015 Job seekers can now get tips on how to apply for work through a link on Chesterfield Borough Council's website.

Chesterfield Borough Council is working with the Government's Department of Work and Pensions and local job centres to help publicise the opportunities available to people in the borough as the town benefits from more than £1 billion of investment across the private and public sectors.

The Tumblr site, called Daily Jobseeker, contains: Advice on how to create a CV or fill in an application form to boost your chances of an interview... READ MORE...
Chesterfield McDonald's Goes Digital After Revamp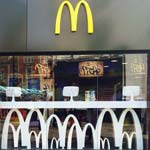 Tuesday 24th March 2015 Chesterfield is set to be given a significant investment boost with the bold transformation of the McDonald's restaurant, creating up to 10 new jobs.

The restaurant, which is situated on Low Pavement has now officially opened after it's extensive refit and redecoration work was completed.
 
The restaurant, which first opened in July 1984, has been given a high-tech makeover to feature new self-service kiosks, digital menu boards and tablet computers. The redesign also includes McDonald's signature style with... READ MORE & AUDIO...
'Ground-Breaking' Jobs And Growth Deal Sought By Leaders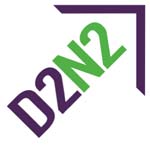 Wednesday 18th March 2015 Council leaders from Derbyshire and Nottinghamshire and business leaders from the D2N2 Local Enterprise Partnership (LEP) were in London yesterday (Tuesday 17th March), to open discussions with Whitehall to begin to negotiate a ground-breaking devolution deal for powers that will give local people and local businesses more influence over the things that make our economy grow and local lives better.

The consortium of representatives from the two proposed Combined Authorities of the D2N2 Local Enterprise Partnership (LEP) area, together with prominent business figures from the Derbyshire and Nottinghamshire... READ MORE...
Chesterfield MP Congratulates 3 Local Businesses At The LSE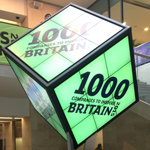 Tuesday 10th March 2015 Three local companies have yesterday been named in a London Stock Exchange Group report, which highlighted the innovative and successful work of 1000 inspirational small businesses across the UK.

Those named in the report and based in Chesterfield were Media company, Concentia Capital (www.imagesound.com), Information Technology company, EBECS (www.ebecs.com) and Financial Services company, Evolution Funding (www.evolutionfunding.com)

In his capacity as Labour's Shadow Small Business... READ MORE...
Road To New Business Opportunites At Markham Vale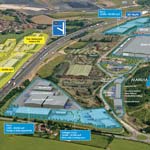 Tuesday 10th March 2015 Work to bring more businesses and jobs to Derbyshire County Council's flagship Markham Vale regeneration site, will reach another milestone with the re-opening of Erin Road on Monday 16 March.

The road closed to motorists in August last year as part of plans to turn an area of land where the former Seymour Colliery once stood into commercial space for businesses with the potential to bring an additional 2,000 jobs to Derbyshire.

Closure allowed for the removal of the 'Bailey' bridge over Erin Road, and for groundwork to begin for gas, water and electricity supplies. READ MORE...
Huge Boost Announced For Tourism And Jobs In Chesterfield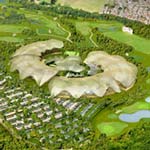 Friday 16th January 2015 A £400 million tourism development that will bring more than 1,300 jobs to Chesterfield has been welcomed as a further sign of the borough's economic strength.

Chesterfield Borough Council and Destination Chesterfield, the town's marketing campaign, both say the news that the Peak Resort project will soon get underway shows the private sector's confidence about investing in the borough.

News about the start of work on the integrated all-weather, year round leisure, health, sport and education destination was formally announced by... READ MORE...
NEDDC Announce New Aldi Store Set For Eckington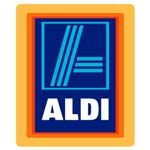 Friday 2nd January 2015 Eckington is set for a regeneration boost as North East Derbyshire District Council has given approval for a new Aldi store to be built in the town.

The new supermarket will bring jobs to the town and broaden the retail choice for consumers, meaning they are more likely to stay and shop in Eckington rather than spending their money in nearby towns and villages.

The Council's Planning Committee gave approval for the former Northgate Information Solutions building on Littlemoor Road to be... READ MORE...
Application Submitted For New Retail Site In Clay Cross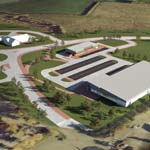 Friday 12th December 2014 The regeneration of Clay Cross, in North Derbyshire, has taken a step forward as the owner of a 204 acre site, St. Modwen, has applied for planning consent for a 21,500 sq ft discount food store and restaurant on the A61.

This is the first stage of development for a new local centre at the site, which will form the focal point for the wider development. Should planning consent be granted, work could begin in spring 2015 on the new discount food store and drive through

St. Modwen is undertaking this significant development at... READ MORE...
More New Jobs Are An Early Christmas Present At Markham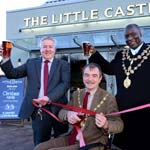 Thursday 11th December 2014 A new family pub and restaurant development has opened on Derbyshire County Council's flagship regeneration site in time for Christmas bringing 47 jobs to the area.

Marston's Inns and Taverns, which provides pubs throughout the UK, selected Markham Vale off M1 junction 29A near Chesterfield to build its new pub restaurant called The Little Castle.

Located next to McDonald's, the pub restaurant offers an extensive food and drinks menu, including daily carvery, in a family-friendly setting. READ MORE...
Young People Hail 'Made In Chesterfield' Week A Success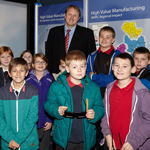 Tuesday 2nd December 2014 More than 400 students from North East Derbyshire's schools have hailed Chesterfield's very first manufacturing festival, Made in Chesterfield, a success.

The week (10th - 14th November), which was coordinated by Destination Chesterfield, featured a programme of manufacturing dedicated events.

The Mayor and Mayoress of Chesterfield kicked off the festival by unveiling a new sculpture outside Chesterfield Coach Station, which was a collaboration between, Franke Sissons Ltd's apprentices and students from... READ MORE...
Life Still Sweet For Chesterfield Apprentice Fired By Lord Sugar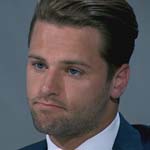 Wednesday 26th November 2014 "I see some sparks of entrepreneurism but you are immature with a lot to learn - can I afford to take you any further in this process?"

That was Lord Sugar, condemning Chesterfield lad James Hill to a week 8 exit from the BBC1 flagship show 'The Apprentice' earlier this evening.

James, 26, and described as a 'multiple business owner', told The Chesterfield Post after leaving the boardroom that, having enjoyed the experience, he was gutted to have left the show but delighted to have reached over... READ MORE & AUDIO...
Toby Perkins MP Joins 'Small Business Saturday' Bus Tour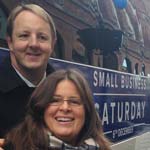 Tuesday 25th November 2014 Local MP and Shadow Small Business Minister, Toby Perkins, lent his support to the UK's Small Business Saturday - when small, independent businesses in communities across the country are placed in the national spotlight - by joining a nationwide bus tour on its stop in Chesterfield at the weekend, to promote the event to both consumers and small business owners.

The liveried Small Business Saturday bus, was due to tour the region with it's message, as well as the on-board representatives of Barclays' Digital Eagles and the O2 Angels, providing support and advice for consumers and... READ MORE...
Borough Council Confirms Rights For Variable Hours Workers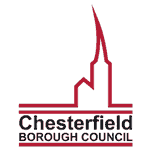 Tuesday 25th November 2014
Chesterfield Borough Council has passed a policy which confirms that staff on variable hours contracts will continue to have the same rights as other employees.

These rights include: Holiday entitlement; Sick pay based on the number of hours worked in the previous 12 weeks; and Access to training courses.

The council's Employment and General Committee agreed the new policy developed with the unions UNISON, GMB and UNITE. READ MORE...
Shadow Chancellor Opens New Production Line In Clay Cross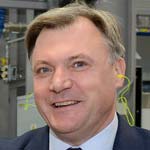 Friday 21st November 2014

Shadow chancellor, Ed Balls MP and North East Derbyshire MP, Natascha Engel, officially opened Worcester Bosch Group's new gas boiler production line at the company's Clay Cross factory on Thursday 20th November.

The two MP's were welcomed with a tour of the factory, which is home to Worcester's Oil-fired Centre of Excellence and produces around 25,000 oil-fired boilers each year, before cutting the ribbon on a new £2.5 million production assembly line, that will see gas boilers manufactured specifically for export... READ MORE & AUDIO...
'Most Wanted' Mark Leeson Opens Salon In Chesterfield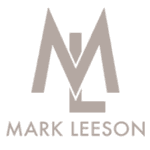 Monday 17th November 2014 The Mayor and Mayoress of Chesterfield attended the opening of the salon of a Global hairdressing icon - and local lad - who has now opened a salon in the town, bringing not only his famous brand, but several jobs.

Mark Leeson, from Tibshelf, is one of the most respected names in the hairdressing industry and the opening of Mark Leeson in Marketplace, Chesterfield, coincides with Mark's 30th anniversary in hairdressing.

During this time, Mark has notched up an incredible... READ MORE & AUDIO...
Town 'Steels' Itself During 'Made In Chesterfield' Week
Thursday 13th November 2014 Chesterfield Champion Franke Sissons Ltd, kicked off an entire week dedicated to celebrating the town's manufacturing heritage, by unveiling a brand new sculpture which has been designed and made by the firm's apprentices and students from Parkside School.

The unveiling of the sculpture at Chesterfield Coach Station was the start of a series of Made in Chesterfield events organised by Destination Chesterfield.

The week is designed to celebrate the town's manufacturing heritage as well as raise awareness of the wealth of job and career opportunities in the... READ MORE...
'Computer Says Yes' In Chesterfield Jobcentre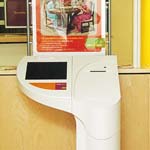 Thursday 30th October 2014 Old-fashioned 'signing-on', job cards in windows, and Full Monty-style dole queues have been consigned to the past as Chesterfield Jobcentre is among those to undergo a digital revolution.

High-tech equipment, including specially-designed computers that bring all Jobcentre services into one device, will be installed at Jobcentres right across the East Midlands. More than 700 sites across Britain are being digitally transformed, bringing Jobcentres into the 21st century and making it easier for people to find work.

Around 23,000 electronic signing pads will also become a... READ MORE...
Largest Fall In Unemployment Since Records Began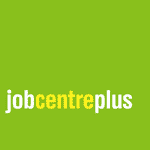 Thursday 16th October 2014 Unemployment has seen the largest annual fall since records began over 40 years ago.

The number of unemployed people is now below 2 million for the first time since 2008, figures published on Wednesday 15th October by the Office for National Statistics (ONS) show.

In the largest annual fall since the 1970s, when Donny Osmond topped the charts with Puppy Love - there are now over half a million fewer unemployed people than there were a year ago. The unemployment rate has... READ MORE & AUDIO...
Chesterfield Apprentice Scoops Four National Awards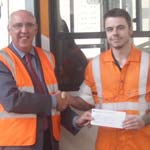 Friday 10th October 2014 An auto-electrician apprentice from Chesterfield has been recognised as one of the best in the country after scooping four awards at a national ceremony.

At Stagecoach's 10th annual Apprentice of the Year Awards, Sam Harris picked up the Year Two Award, sponsored by ADL.

Twenty-two-year-old Sam, who works at Stagecoach in Chesterfield, was previously the winner of the year one award. Sam won the Best College award (electrical), voted for by the lecturers who teach the apprentices each... READ MORE...
Poundland Doubles It's Value In Chesterfield With New Store
Wednesday 24th September 2014 Poundland, Europe's biggest single price discount retailer, will be opening a second store in Chesterfield on Ravenside Retail Park on 27th September - creating 30 jobs for the local community.

With over 540 stores nationwide, Poundland offers amazing everyday value with thousands of items at just £1 each.

With a huge variety of the nation's favourite brands including Cadbury's, Heinz and Coca-Cola as well as everything from household essentials to health and beauty buys - and a number of exclusive and seasonal ranges - you can... READ MORE...
Chesterfield Firm Shows Mettle With Markham Vale Move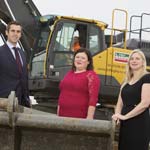 Tuesday 23rd September 2014 A Chesterfield-based metal distributor which ships stock around the world, is marking its 30th anniversary by relocating to Derbyshire County Council's flagship regeneration site to benefit from better transport links.

Established in 1984, Gould Alloys is expected to move from its current base on Carwood Industrial Park and be up-and-running at new purpose-built premises located at Markham Vale just off Junction 29A of the M1 by Easter next year.

The site will provide direct access to the motorway for the firm... READ MORE...
Further Development In The Pipeline For Markham Vale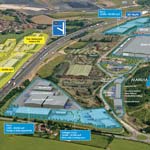 Friday 22nd August 2014 A further development could be on the cards for Derbyshire County Council's flagship regeneration site, now a planning application has been submitted for a new 100,000 sqft warehouse and office building.

If the state-of-the-art development at Markham Vale gets the go-ahead, building work on the site next to the roundabout on Markham Lane could start in the autumn - bringing more construction jobs to the area.

Outline planning permission has already been granted for... READ MORE...
Chesterfield Cadet Celebrates Passing Out From Sandhurst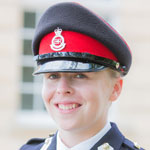 Monday 18th August 2014 A young cadet from Chesterfield has joined around 200 fellow graduates in a prestigious ceremony as she passed out from the Royal Military Academy Sandhurst, successfully completing the most respected and challenging officer training course in the world.

Each officer cadet at Sandhurst has undergone 44 weeks of intensive military and academic training, combined with adventurous training and sporting challenges, before taking part in the Sovereign's Parade in front of Her Majesty's representative, General Sir Peter Wall, Chief of General Staff. The parade has been run at the end of each term on Old College Square at Sandhurst for more... READ MORE...
Markham Vale Regeneration Expands After Bridge Removal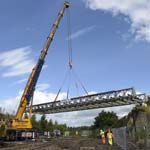 Thursday 14th August 2014
One of the country's largest cranes was in Derbyshire on Tuesday to remove a bridge deck as part of plans to expand Derbyshire County Council's flagship Markham Vale regeneration site.

The 'Bailey' design bridge over Erin Road - an old colliery haul road used by colliery vehicles travelling to and from the former Seymour Colliery - was successfully removed on Tuesday 12th August by Mabey Bridge Ltd working in close partnership with officers of Derbyshire County Council and used a huge 350 tonne weight limit crane to lift the bridge off its abutments before dismantling it. READ MORE...

County Council Task Force To Tackle Youth Unemployment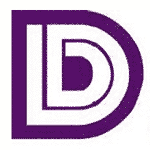 Wednesday 6th August 2014 Plans to tackle youth unemployment are being drawn up by Derbyshire County Council to get more young people into work, further education or training.

While the number of 16-17-year-olds without a job, in education or training fell slightly this year, figures from May show around a third (2,675) of Derbyshire's unemployed are aged 18-24 - which is higher than the national average.

Councillor Joan Dixon, Derbyshire County Council's Cabinet Member for Jobs, Economy and Transport, said: "We want to build a strong..." READ MORE...
New Markham Development Brings Further Jobs Boost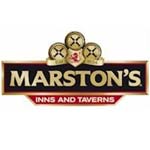 Tuesday 5th August 2014 A new family pub and restaurant development is to open on Derbyshire County Council's flagship regeneration site bringing 40 jobs to the area.

Marston's Inns and Taverns, which provides pubs throughout the UK, has selected Markham Vale off M1 junction 29A near Chesterfield, to build its new pub restaurant which will be called The Little Castle.

The premises, which will have 180 covers, are currently being built and are expected to be complete by December. READ MORE...

Derbyshire Companies Urged To Explore Oman And Qatar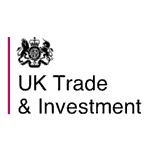 Thursday 24th July 2014 Forward-thinking local companies are being urged to make the most of business opportunities in some of the fastest growing areas in the world, as export body UK Trade & Investment (UKTI) launch a high profile market visit to Oman and Qatar.

Ian Harrison, Regional Director for UKTI East Midlands said: "East Midlands exports are continuing to grow, rising by 5.5% in the last financial year to £21bn, giving a confidence boost to firms across the region and the economy as a whole.

"We want to maintain the momentum and give local firms..." READ MORE...
Next Stop, Award-Winning Apprentice Programme!
Tuesday 15th July 2014 Three talented young people are being given the opportunity to join one of the transport industry's leading engineering apprenticeship programmes.

Bus operator Stagecoach Yorkshire is hiring two people to train as body trades technicians in Barnsley and Chesterfield and one mechanic for its depot in Sheffield.

More than 160 apprentices are already on Stagecoach's four-year programme, which involves a combination of residential and on-the-job training at... READ MORE...
Derbyshire Fire & Rescue To Recruit Reserve Firefighters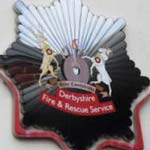 Wednesday 21st May 2014
In 2013, the Fire Brigades Union (FBU) balloted its members regarding industrial action in respect of an on-going dispute with the Government on Pension Reform.

Since the 2013 ballot, several periods of industrial action have taken place. Utilising Reserve Firefighters recruited last year, Derbyshire Fire & Rescue Authority has satisfied its legal obligation under the Fire & Rescue Service Act 2004 and the Civil Contingencies Act 2004 - and ensured it has been able to continue to provide an emergency response throughout any local industrial action. READ MORE...
A Mission To Help The Community For New Staveley Centre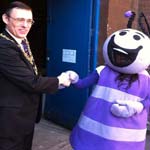 Tuesday 6th May 2014 A new Community Centre in Staveley was opened on Friday 11th April, by his worship the Mayor of Chesterfield, with the Open Day also attended by Chesterfield MP Toby Perkins, Barry Dyke and Helen Elliot.

The Harmony Studio Community Centre, in conjunction with Staveley Harmony DECCA, is run by local Staveley people, who have themselves previously been in need of help from the community.

People such as Yvette Dislins, the founder of Staveley Harmony DECCA, who is physically disabled after suffering a stroke four years ago... READ MORE...
Work To Expand Markham Vale Due To Start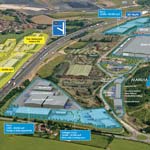 Tuesday 22nd April 2014 Work to expand Derbyshire County Council's flagship regeneration site is due to start next month, after a visit to Markham Vale by Eric Pickles MP today, Tuesday 22nd April, confirmed Government cash is in the pipeline.

In January, the Government announced Markham Vale was to receive £14.2 million to turn the former Seymour Colliery site into prime economic land, with the potential to create more than 2,000 more jobs in the area, following a bid drawn-up by the County Council and submitted through the Sheffield City Region's Enterprise Zone. READ MORE...
College Fights Against Apprenticeship Reforms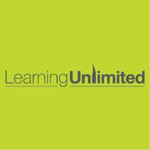 Wednesday 16th April 2014 A successful local Apprenticeships provider, Learning Unlimited, part of The Chesterfield College Group, is speaking out against proposed Government plans to reform how Apprenticeships are funded and delivered.

Late last year, following a review of Apprenticeships by entrepreneur Doug Richard, the Government released an implementation plan, giving details on how they were going to radically shake up Apprenticeships.

Major changes are being proposed to Apprenticeship funding... READ MORE...
Free School Meals Serve Up Extra Jobs Across Derbyshire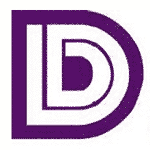 Friday 21st March 2014 It's been announced today that an extra 130 catering assistants will be recruited by Derbyshire County Council to help serve free meals to infant school pupils.

Every child in reception, Year 1 and Year 2 will be entitled to a free lunch from September. At the moment, only families on low incomes qualify.

Across Derbyshire, catering staff dish up 7,570 meals a day to children at infant and primary schools. This will increase by up to 8,000 meals a day under these new proposals and more staff must be drafted in to help. READ MORE...
Local Start-Up Brings Local Transport Firm Big Fuel Savings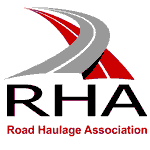 Friday 21st March 2014 A local business success story as a chance call from the finance director of new Chesterfield start-up business, Tec4, led to established Chesterfield Transport and Storage firm, R Wilkes transport, to not only distribute their product, but save money in fuel costs by using it!

As featured in an article in March's issue of the Road Haulage Association's trade magazine, Roadway, Tec4 Managing Director, Bob Welch explains, "We were thinking of setting up our own warehousing and distribution network," admits Welch, "but I found the locally-based Wilkes Transport on the internet and after our first phone conversation, I felt this was a relationship that would..." READ MORE...
Local Business Start-Ups Benefit From Free Support Scheme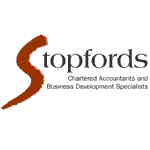 Thursday 20th March 2014 Chesterfield accountants Stopfords, are celebrating 10 years of providing a free package of support to local business start-ups, which was initially set up as a reaction to the high failure rate of new businesses in the area.

Stopfords established Flying Start to provide valuable advice to businesses during their difficult first steps and, over the years, it has encouraged business growth by encouraging local businesses to get up and running.

Through Flying Start, they provide a range of services including... READ MORE...
Pandora Opens Concept Store In Chesterfield Town Centre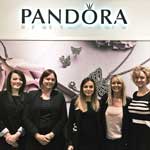 Thursday 20th March 2014 Nine jobs have been created in Chesterfield, with the opening of a Pandora store on Low Pavements.

Pandora Chesterfield will open its doors tomorrow, (Friday 21st March 2014), and says that its new store will showcase Pandora's beautiful new Spring Range; a stunning collection of floral and botanical inspired jewellery, included beautiful new sterling silver and white enamel daisy rings and delicate new butterfly pieces, perfect for the season.

Commenting on the new store, Nigel Simpson... READ MORE & AUDIO...
Young People And Employers Reap Apprenticeship Benefits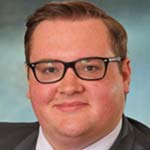 Wednesday 19th March 2014 Apprenticeships are a key part of the local economy and Derbyshire County Council is playing its part through support to employers and young people alike.

The council has recently launched web pages which have been designed to enable employers to find out more about the scheme.

Currently the council's Adult Community Education Service is working with the National Apprenticeship Service and helping 100 local employers to recruit apprentices and to train them in a wide variety of skills. READ MORE...
Enterprise Zone Expansion Widens Derbyshire's Appeal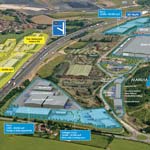 Thursday 13th March 2014 Government plans to expand Markham Vale Enterprise Zone have been welcomed by Derbyshire County Council in the latest move to attract new business and investment to the area.

Another 18 hectares of land on Markham Vale, Derbyshire County Council's flagship regeneration site, have been given enterprise status, bringing benefits for businesses setting up in the area including tax breaks from Government.

Split over two sites, the new areas will form part of the Local Economic Partnership enterprise zone for Sheffield City Region. READ MORE...
Principal Swaps Desks For Bombardier Apprenticeship Role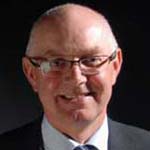 Monday 10th March 2014 The Principal of a leading apprenticeship provider swapped his office for the home of Derby based manufacturer Bombardier on Friday, as part of the organisation's National Apprenticeship Week events.

Learning Unlimited's Trevor Clay said last week he was really looking forward to taking part in the job swap, which will see him take on the role of an apprentice for the day with the train and plane manufacturer.

Principal Clay said: "National Apprenticeship Week is an important opportunity to showcase the benefits of work placed learning in equipping..." READ MORE...
ETF Board Visit Chesterfield College For Apprenticeships Week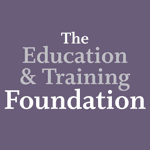 Wednesday 5th March 2014 The Education and Training Foundation, a new organisation set up by government last year to enhance professionalism in the Further Education and skills sector, will be visiting Chesterfield College this week.

To mark National Apprenticeships Week, the visit is to find out about the exciting work the College is doing to develop the skilled workforce local employers need.

National Apprenticeships Week is co-ordinated by the National Apprenticeship Service and is designed to celebrate Apprenticeships and the... READ MORE...
Up To 30 Further Jobs On The Horizon At Markham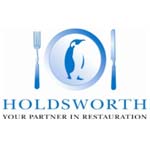 Tuesday 4th March 2014
More jobs are on the horizon for a flagship regeneration site after work began to expand operations for a Derbyshire food company.

Holdsworth, which has been operating since 1969 and supplies caterers across the UK, set up a base on Derbyshire County Council's Markham Vale site four years ago.

Now the family run firm is expanding its operations at Markham with a new warehouse and cold store, which is eventually expected to bring up to 30 jobs. READ MORE...

Vital Centre Expansion Brings Economic Hope To The Area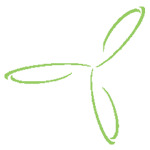 Friday 14th February 2014 There is more good news on the jobs front for the local area, after it was announced that a business centre which is playing a vital role in the drive to bring thousands of jobs to Derbyshire, is to be extended in a £975,000 scheme.

The Markham Vale Environment Centre is at the heart of Derbyshire County Council's Markham Vale regeneration site close to junction 29A of the M1.

The former coalfield site is eventually expected to employ around 5,000 people.  It is already home to 28 businesses employing over 400 people. READ MORE...
New Future For Landmark Chesterfield Building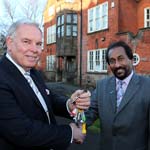 Thursday 13th February 2014 St Helena Centre on Sheffield Road, Chesterfield, currently owned by Derbyshire County Council, is to be taken over by the University of Derby.
Derbyshire County Council's Cabinet Member for Council Services, Councillor Brian Ridgway, said: "I'm delighted that we've been able to give the University the opportunity to extend their work into Chesterfield. This is the best possible use for the St Helena Centre.

"The University will bring new jobs to the area and create..." READ MORE...
Director Joe Wright Seeks Peter For Upcoming Film 'Pan'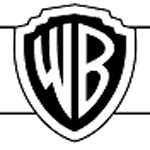 Tuesday 11th February 2014 One aspiring young actor will have the opportunity to portray one of the most iconic characters ever created, in an all-new big screen adventure based on J.M. Barrie's beloved character Peter Pan, the boy who would never grow up.

Warner Bros. Pictures and the filmmakers behind the upcoming feature film "Pan", are hosting an open casting call on Sunday, February 23rd, 2014, at Wembley Arena, for the title role in Director Joe Wright's live-action adventure. 

Boys of all ethnicities, aged 11 to 13, are invited to audition for... READ MORE...
Bombardier Contract welcomed By Natascha Engel MP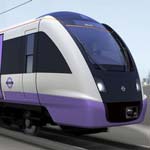 Thursday 6th February 2014 MP for North East Derbyshire, Natascha Engel, has welcomed the news that Bombardier of Derby have been awarded a £1 billion contract to build new trains for Crossrail.

Commenting on the news, Natascha Engel said: "This is wonderful news for the company and for the employees. Bombardier is the only company in the UK that builds trains and we should be safeguarding this manufacturing base.

"It is only right that this contract should be awarded to a British based company. In 2011, Bombardier lost out  to German manufacturer Siemens..." READ MORE...
21 Jobs Saved At Chesterfield Manufacturer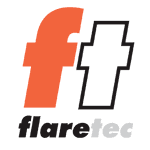 Friday 31st January 2014 All 21 jobs have been saved at Chesterfield manufacturing company Flaretec Alloys and Equipment Limited, after it was bought out of administration.

The 35-year-old business, which manufactures plant for oil, gas and process industries, has been acquired by Hertfordshire-based Hephaestus Holdings Ltd and its new subsidiary Flaretec Alloys and Equipment (UK) Ltd.

Hephaestus, headed by Chris Heminway, is an investment group specialising in the turnaround of struggling industrial manufacturing businesses. READ MORE...
Jobs Ahoy! Admiral Signs 3 Year Deal With Auto Windscreens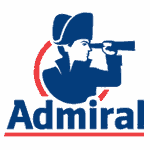 Wednesday 15th January 2014 Admiral Group has signed a three and a half year preferred supplier agreement with Auto Windscreens, that is set to create over 60 new jobs at the UK windscreen repair company.

As commenced on 1st January 2014, Auto Windscreens will handle 50% of the insurer's motoring customers' glass repair and replacement needs, upping previous work volumes by an estimated 45,000.

"Admiral's continued confidence in our high quality service delivery is undoubtedly the key to this prestigious win," commented Nigel Davies... READ MORE...
Chesterfield Jobseekers To Sign New Claimant Commitment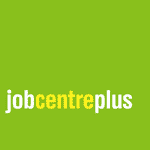 Friday 13th December 2013 New claimants to Jobseeker's Allowance in Chesterfield, will now have to sign a 'Claimant Commitment' which sets out fully what they need to do in order to receive state support - building on current support and providing clear information about the consequences of failing to meet requirements.

There are more than 2,100 people claiming Jobseeker's Allowance in Chesterfield.

Work coaches will help claimants set out a detailed statement of what they will do to find work using a new personal work plan. Claimants will also... READ MORE...
Two Local Lads Shine With ERIKS Apprenticeships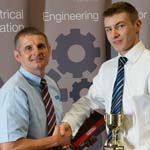 Thursday 28th November 2013 Two high-achieving young engineers from the Chesterfield branch of engineering solutions provider ERIKS have recently collected awards.

ERIKS Chesterfield apprentice Jacob Kane has been awarded the title Apprentice of the Year by the Institute of Engineering and Technology, while local colleague Liam Greveson won the first ever EASA (Electrical Apparatus Service Association) Exceptional Achievement Award.

Their achievements highlight the success of ERIKS' on-going... READ MORE...
'Nothing's Impossible!' Chesterfield Supports Small Businesses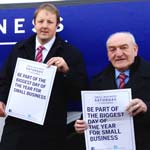 Tuesday 26th November 2013
Chesterfield was this morning the latest destination on a nationwide bus tour to promote the UK's first ever 'Small Business Saturday' on Saturday December 7th.

Championed in the UK by Chuka Umunna, the Shadow Secretary of State for Business Innovation and Skills and supported by the Prime Minister, the Business Secretary Vince Cable and the Minister for Skills Matthew Hancock, this non-political campaign highlights small business success and encourages consumers to 'shop local' and support small businesses. READ MORE, AUDIO & VIDEO...

Crowds Turn Out For New Asda Living Store In Chesterfield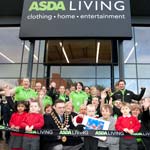 Friday 22nd November 2013 Asda Living opened today, (Friday, 22nd November), at Ravenside Retail Park, with a festive themed opening and more than 400 queuing customers.

Spire Junior School decked the halls with holly and performed some festive hymns, and Brampton Primary School's nursery class helped cut the ribbon with the Mayor of Chesterfield, Cllr Paul Stone; after 3 year old, Marc Dawson, won the competition to design a Christmas card.

Store manager, Kym Ashley, said: "Thank you to everyone..." READ MORE...

Army Reserve To Hold Recruitment Event In Chesterfield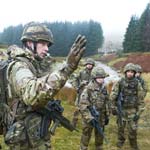 Wednesday 13th November 2013 Chesterfield's 575 Field Squadron, Royal Engineers, will be holding a recruitment event, offering people the chance to find out more about the exciting, challenging and rewarding roles available in the Army Reserve.

The recruitment event is designed to boost the Army's nationwide recruitment drive. The 575 Field Squadron, Royal Engineers will hold the event at the Wallis Barracks, on Tuesday 19th November, between 19:30pm and 21:30pm.

There are over 6,000 jobs on offer across 200 different roles... READ MORE...
Multi Million Pound Asda Living Creates 65 New Jobs...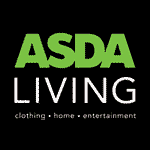 Wednesday 23rd October 2013

... and Chesterfield Schools Can Get In On The Act!

Asda has announced its new Asda Living store is set to open at the Ravenside Retail Park at 10am on Friday 22nd November, after a million pound investment.

To celebrate, the store is challenging local schools to design a giant Christmas card to appear in-store on opening day, with the winners given the chance to be VIPs for the day and officially declare the store open. READ MORE...
New Crafts Superstore Jobs Boost For Chesterfield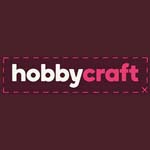 Tuesday 22nd October 2013 Specialist retailer Hobbycraft is opening a new store on Markham Road in Chesterfield on Thursday, 14th November.

The arts and crafts store - which will be located in a brand new, 12,000 sq ft unit - has created 24 new jobs for local people. More than 700 applications were received.

Among the new recruits is Nicola Harris, 22, from Hasland, who recently completed a Masters' degree in Media Production at Lincoln University.

Nicola said: "I'm over the moon to have found a job so soon..." READ MORE...
Free Event To Help Local SME's Access £12m Training Fund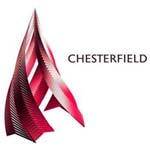 Monday 21st October 2013 Free support and advice is on offer to local businesses looking to access the recently launched £12 million 'Skills Support for the Workforce' fund, at a special breakfast event, organised by Destination Chesterfield, on Wednesday 30th October.

The free Skills Breakfast Meeting is taking place at Chesterfield College's Heartspace building on Infirmary Road from 7.30am - 9.30am. Speakers at the event will include Chesterfield College's Deputy Principal Julie Richards, who will tell businesses how to take advantage of the funds the college has secured to deliver the free 'Skills Support for the Workforce' training. READ MORE...
Jobs Boost As Markham Vale Attracts Construction Jobs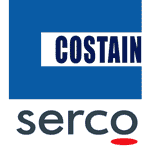 Wednesday 9th October 2013 Hundreds more new jobs for local people are on the cards, as two leading construction companies set up their site office at Derbyshire's flagship regeneration site.

Costain Serco - a joint venture of the two companies - is setting up at Derbyshire County Council's Markham Vale site, adjacent to junction 29A of the M1, while they carry out motorway work for the Highways Agency.

Much of the work on the two year project - which is still subject to statutory processes and contract award - is expected to be delivered through locally... READ MORE...
Town Planners Con(tent) To Give Go Outdoors Go Ahead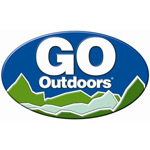 Monday 16th September 2013 Go Outdoors has today (Monday, 16th September), been given planning permission by Chesterfield Borough Council to turn a former Tesco site into a combined head office and store.

The building, on Meltham Lane in Whittington Moor, has been empty since 2010 when Tesco opened a larger store on the other side of the Chesterfield by-pass at the former Dema Glass site.

Members of the committee were told national retailer Go Outdoors would create 160 new jobs at the new store, which will sell outdoors clothing and... READ MORE...
Morrisons M Local Has Arrived In Chesterfield
Monday 9th September 2013 A new Morrisons convenience store, Morrisons M local, has opened in Chesterfield today, creating 20 new jobs for the town.

The supermarket believes it has spotted a gap in the market for a convenience store that offers more fresh food - as opposed to just tins and toiletries - to enable customers to cook a meal from scratch or buy a high quality ready meal.

Located on Vicar Lane, in the old HMV store, it was opened at 9.00am by the team from Ashgate Hospice. Management at the store were keen to find a 'local hero' to help them officially cut the ribbon - and the Hospice was chosen... READ MORE...
£3m Grant Boost For Derbyshire's Small Businesses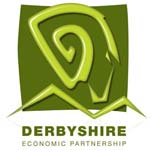 Wednesday 4th September 2013
Small businesses in Derbyshire could benefit from grants of up to £50,000 as part of a £3m drive to safeguard and create jobs.

Derbyshire Economic Partnership - backed by Derbyshire County Council - has been provisionally awarded £3m from the Government's Regional Growth Fund.

On Tuesday, Sept 10th, members of the county council's cabinet will consider a recommendation that the authority pledges £70,000 towards administration costs of the new Global Derbyshire Small Business Support Programme. READ MORE...

Good News For Tesco Distribution Centre Workers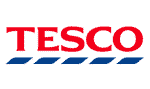 Wednesday 28th August 2013 Every job helps! Good news for local employment tonight after Tesco has confirmed that it will be keeping the Barlborough Distribution Centre open and saving 200 jobs.

Staff were told this afternoon that the retail company has now found an alternative use for the centre and will not now close in September as had been planned.

A spokeswoman for the supermarket chain has told The Chesterfield Post that, after a review of the non food businesses such as homeware and toys, which showed that many of those sales were online, a decision was taken to look at sites owned by Tesco as storage use for that arm of the business. READ MORE...

Yum-Yums Serves up A Treat In Staveley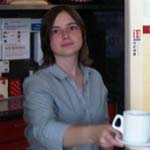 Friday 23rd August 2013 Chesterfield MP Toby Perkins gave his seal of approval to a brand new eatery in Staveley after calling in for a cup of tea and a chat with owner Kerry Cox.

First time business owner Kerry set up Yum Yums on Chesterfield Road six weeks ago with the help and support of the Princes Trust.

Young entrepreneur Kerry reports that business is going well so far and said, "I didn't think the Princes Trust provided support for people like me. The best thing is that they don't just help you start, but support you for two years..." READ MORE...
Unemployment Twice Average For Derbyshire's Young People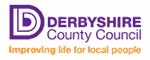 Tuesday 20th August 2013 New figures released by Derbyshire County Council show that the unemployment rate for under 25's in the county is around twice the average - and the rate is also higher than the England average.

Derbyshire County Council's Cabinet Member for Jobs, Economy and Transport, Councillor Joan Dixon said: "Youth employment is continuing to be a real problem across the country and here in Derbyshire.

"The Coalition Government is not doing enough for young people. Many are facing an uncertain future and without a decent job are unable to even think of a home of their own." READ MORE...
Cricket Derbyshire Launches Apprenticeship Scheme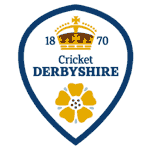 Thursday 15th August 2013 - Cricket coverage sponsored by AUTOWORLD
Cricket Derbyshire are launching a new Sports Leadership Apprenticeship Scheme for 16 to 18 year olds.

The scheme will offer a unique opportunity for young people who want to pursue a career in sport to become the community sport activity coaches and leaders of the future.

As well as completing an apprenticeship with Cricket Derbyshire, there will be an opportunity for successful candidates to gain additional... READ MORE...

Major Refurbishment Of Grade II Listed Chesterfield Pub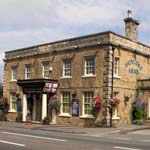 Wednesday 7th August 2013 It's a pub familiar to many of us in Chesterfield and it's been announced that The Hunloke Arms, a Grade II listed historical public house, is currently undergoing a half million pound refurbishment.

Situated on the A61 Derby Road, just 2 miles south of Chesterfield in Wingerworth, the refurbished premises, is to be called "The Wingerworth Pub & Kitchen" - and will become a major new local food and drink venue.

The Wingerworth will be serving breakfast, lunch and evening meals 7 days of the week and will be a major new local employer, creating around... READ MORE...
Derbyshire Fire & Rescue Recruiting Reserve Fire Crew
Wednesday 24th July 2013

With possible industrial action looming for the Fire Service Union, local Fire Crew bosses have initiated contingency plans which mean that they are looking to recruit reserve fire crews who would serve in the advent of strike action.

A statement issued by Derbyshire Fire and Rescue Service today says, "The Fire Brigades Union (FBU) is currently balloting its members regarding industrial action over their dispute with the Government on Pension Reform. This ballot is due to close on the 29th August 2013." READ MORE...

Chesterfield Co-op Closes It's Doors For The Last Time!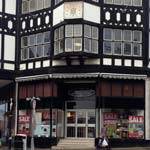 Wednesday 24th July 2013 5.30pm today will see the doors of one of Chesterfield's major retailers close it's doors for the last time.

The iconic Co-Op on Elder Way will cease trading after decades on the site after declining sales forced decisions on its future.

It was revealed in January, that the store would be one of nine outlets closed down after retailers had turned to alternative methods of shopping.

Around 100 jobs have gone at the store, which specialises in... READ MORE...
CCTN MEETING WITH TOBY PERKINS MP CANCELLED
Friday 19th July 2013 The Chesterfield Construction Trades Network meeting with Toby Perkins, (MP for Chesterfield and Shadow Small Business Minister) due to be held today at Chesterfield FC's PROACT Stadium has unfortunately had to be cancelled due to a major gas leak.

A contractor operating a digger accidentally cut through a gas main which led to the Police cordoning off Sheffield Road and evacuating buildings in the vicinity, which included the Proact Stadium. Hopefully we will be able to arrange a new date with Toby very soon.

Apologies for any inconvenience that this late cancellation caused anyone, but it was circumstances completely beyond CCTN's control.
Chesterfield MP Toby Perkins To Address Meeting Of CCTN
Friday 19th July 2013
Toby Perkins, MP for Chesterfield and Shadow Small Business Minister, will be addressing the meeting of the Chesterfield Construction Trades Network today, between 3.00pm and 5.00pm, at Chesterfield FC's PROACT Stadium.

Mr Perkins will also be fielding questions from the floor and listening to the concerns of local tradespeople.
Attendees can air their views on what is happening to the construction industry in Chesterfield at the moment. Maybe a bad experience with a main contractor? Finding it difficult to attract suitably qualified/experienced workers? Is enough being done to create opportunities for the tradesperson in Chesterfield? READ MORE...
Jobs Boost In Chesterfield With NHS Recruitment Campaign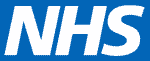 Thursday 18th July 2013 The NHS is providing a jobs boost with a major recruitment open day at Chesterfield Football Club organised by Derbyshire Community Health Services (DCHS) NHS Trust.

The recruitment open day on Wednesday, July 24th - from 10.00am until 8pm - will offer scores of job opportunities in the local Chesterfield area to join Derbyshire Community Health Services NHS Trust's 5,000 - strong staff, caring for patients across the county.

DCHS NHS Trust is one of only a small number of specialist community Trusts in the country providing a broad range of services from children's and adult care to older people's care and older people's... READ MORE...
£3m Boost For Derbyshire Business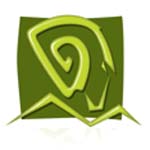 Friday 12th July 2013 Companies in Derbyshire could be in line to bid for grants of up to £50,000 after Government funding of £3m was provisionally secured for the county.

Derbyshire Economic Partnership (DEP) - backed by Derbyshire County Council - has been provisionally awarded the support from the Government's Regional Growth Fund.

It is part of a nationwide pot of £506m which was announced on July 11th and would be used to fund DEP's new Global Derbyshire Small Business... READ MORE...
40 Jobs And £0.5 Million Investment Comes To Chesterfield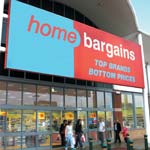 Tuesday 9th July 2013 Britain may be in the grip of a recession but once again, Chesterfield has proved it has economic potential with the announcement this morning that Home Bargains is investing approximately £500,000 in a new store in town, which will open its doors on Saturday, 13th July.

The top brand, bottom price retailer is creating up to 40 new jobs in the community, with its latest store located on Lordsmill Street adjacent to TKMaxx.

This will be the third store to open in Derbyshire, joining more than 300 others across the UK. With plans to open another 50 stores throughout the... READ MORE...
Six Apprentices Benefit From Retirement Homes Regeneration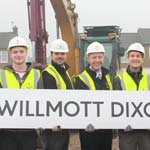 Friday 7th June 2013
The benefits to the local economy of a £23 million investment to deliver new retirement accommodation in Derbyshire, continues with contractor Willmott Dixon providing six apprenticeships.

Josh Hobley, Callum Hurt, Luke Yeomans and Nathan Mills from Chesterfield, Andrew Bond from Sheffield and Ross Hopkinson from Alfreton, will combine their building maintenance apprenticeship studies at Chesterfield College, with hands-on work at three Willmott Dixon projects at Potters Place at Foolow Avenue in Chesterfield, Market Street in Clay Cross and Cressy Fields... READ MORE...
More Great Jobs News For Derbyshire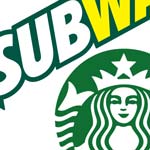 Wednesday 29th May 2013 It's been announced this morning that another 63 jobs are to be created on Derbyshire County Council's flagship employment site, bringing the total to more than 320 in eight months.

The council's development partner, Henry Boot Developments Ltd, has joined forces with Euro Garages Ltd to table plans for a petrol filling station and Starbucks Drive Thru Coffee Shop at Markham Vale off M1 junction 29A near Chesterfield.

The filling station will include a convenience store, Subway sandwich bar, public toilets and a cash machine while the Starbucks will have... READ MORE...
Markham Vale Company Provides A Job Boost For The Area

Friday 17th May 2013 A Northern Ireland-based company is to move to Derbyshire County Council's flagship employment site bringing the number of new jobs created to 260 in the last eight months.

Ready Egg Products Ltd has selected Markham Vale - off M1 junction 29A near Chesterfield - to locate its new manufacturing facility which will create 50 new jobs over two years.

Ready Egg is a key player in the egg processing industry and supplies both UK and Irish food manufacturing markets. The firm sees the European Union as a growing market but transport costs to and from its current location puts it at a commercial disadvantage. READ MORE...

Large Local Employer Creates New Job Roles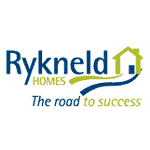 Tuesday 7th May 2013 Rykneld Homes has created a number of new jobs to strengthen their current workforce, in order to help them continue to deliver excellent housing and maintenance services to council homes across North East Derbyshire.

The full time, permanent jobs include plasterers, painter and decorators, estate caretakers and cleaning operatives.

Rykneld Homes, who are based at Wingerworth in Chesterfield, manage and maintain 8,200 homes for North East Derbyshire District Council. READ MORE...
Road Opening To Create Jobs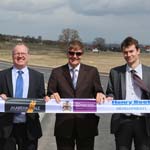 Wednesday 1st May 2013
Traffic is now using a new road which opens up further land for jobs creation at Derbyshire's flagship regeneration site.

Derbyshire County Council is investing over £70 million laying the foundations to drive long-term employment opportunities at Markham Vale which is just off the purpose-built junction 29A of the M1.

A number of high profile companies have settled on the site's already developed eastern section. READ MORE...
Staffing Restructure At College Will Mean Redundancies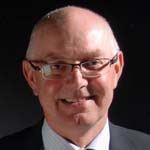 Tuesday 30th April 2013 Chesterfield College has confirmed a staffing restructure which will result in a number of redundancies.

The Chesterfield Post interviewed College Principal Trevor Clay, who explained, "We have entered into a period of consultation with recognised unions together with communicating to all staff the reasons for our proposals so we can listen, discuss and respond to any alternative suggestions.

"Last year, through a voluntary redundancy scheme, we were able to largely avoid the need for compulsory redundancies." READ MORE & AUDIO...
AMRC Invites Local Manufacturing & Engineering Companies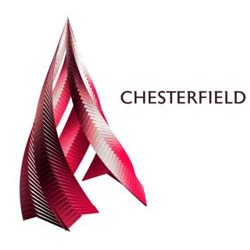 Wednesday 24th April 2013 Destination Chesterfield, the town's marketing campaign, is offering Chesterfield and North Derbyshire's manufacturing and engineering businesses the opportunity to become involved with The University of Sheffield Advanced Manufacturing Research Centre (AMRC) with Boeing, a world-class centre for advanced machining and materials research for high-value manufacturing sectors.

Information on how to get involved, as well the latest funding and training opportunities across the region, will be presented by the campaign's Manufacturing and Engineering Forum, which is holding its next event at the... READ MORE...
4 New Apprentices To Be Hired By Derbyshire County Council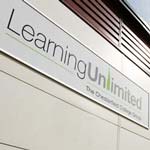 Thursday 18th April 2013 Four new apprenticeships are on offer from Derbyshire County Council, two based in Ripley and two based in Chesterfield.

The apprenticeships are in Business Administration and will start in June 2013. The apprenticeships are ideal for young people who want to develop their skills and knowledge in a real-life working environment.

The council's apprenticeship scheme is delivered in partnership with Learning Unlimited and forms part of the council's on-going drive to create 500 apprenticeship places by 2016. Applicants have until 28th April 2013 to apply... READ MORE...
Chesterfield Community Pub Set To Re-open Tomorrow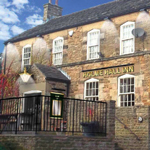 Thursday 11th April 2013 The Holme Hall Inn (formerly, the Holmebrook Tavern) is set to have its grand re-opening on Friday 12th April after a major joint investment of £200,000 by new licensees Embankment Inns Ltd and owners Punch Taverns, one of the UK's leading pub companies and as a result, approximately 15 new jobs have been created.

Inside, the pub has been completely redecorated in a contemporary style throughout.

The pub, which has always been well-known for its sports facilities, will now screen Sky Sports and provide free WiFi. More notably, the dining area... READ MORE...
Apprenticeship Opportunities Expanded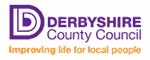 Thursday 4th April 2013 Young people looking for career opportunities still have time to apply for places on Derbyshire County Council's apprenticeship scheme.

The authority has placed more than 100 apprenticeships since the initiative launched at the beginning of last year - but the deadline for two apprenticeship places in business administration in Matlock and recycling promotions in Darley Dale has been extended.

Delivered in partnership with Learning Unlimited, the new placements are part of the council's on-going drive to create 500 apprenticeship places by 2016. READ MORE...

The Trades Hub - Ready To Build Foundations In Chesterfield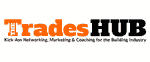 Friday 29th March 2013 On the 5th April, The Chesterfield Trades Hub will be launching their first construction networking event at the Proact Stadium from 2.00 pm.

Uniquely being a trades only networking organization, The Trades Hub is launching in association with Recon Electrical Wholesale with the sole aim to help local trades people to pass work, meet new trade contacts and to learn the secrets of marketing.

Having been in business for years 17 in Chesterfield and a member of The Derbyshire Trusted Traders Scheme, Russ Gratton of Recon Electrical who will be hosting the Hub, knows first hand how business can be tough for trades people. READ MORE...

College Principal Rises To Calabria Apprenticeship Challenge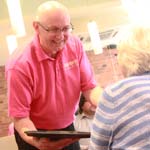 Friday 15th March 2013 This week, in recognition of National Apprenticeship Week (11th - 15th March) Chesterfield College Principal, Trevor Clay opted for the life of an apprentice for a day.

Mr Clay took up a day's Apprenticeship at award-winning Italian restaurant, Calabria, based at Glumangate in Chesterfield.

Helping both kitchen and front of house staff through busy morning and lunchtime services, Trevor leant a hand with a variety of jobs, from mixing up an Espresso Martini, serving Prosecco breakfasts and preparing Tiramisu... READ MORE...
No Sugar, But Life Is Sweet For Chesterfield Apprentice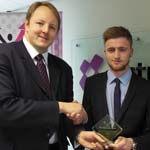 Wednesday 13th March 2013 Apprenticeship recruitment specialist, The Apprentice Team, announced the winner of The Apprentice of the Year award at the start of National Apprenticeship Week - which runs from 11th-15th March.

Numerous nominations were submitted for the award won by outstanding candidate Daniel Rhodes of Astute Finance, based in Chesterfield's Dunston Innovation Centre.

Daniel, who secured his position through The Apprentice Team in November 2011, has now been promoted to a management position. READ MORE...

Stricken Chesterfield Firm To Shed 100 Jobs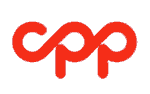 Tuesday 12th March 2013 Chesterfield MP Toby Perkins has visited the Future Walk offices of CPP, in the wake of the sad news that their office will close with around 100 redundancies.

CPP, which operates three call centres in the UK, are now in deep trouble following a damning FSA verdict about misselling practices that led to record £10.5 million fine.

The final closure is the last in a series of blows to the Chesterfield operation which had employed around 450 people in Chesterfield two years ago but a recruitment freeze and previous redundancy round preceded this announcement. READ MORE...
Chesterfield Apprenticeships Created With AIG Europe Ltd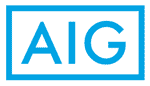 Tuesday 12th March 2013 AIG Europe Limited is joining forces with the National Apprenticeship Service to announce its new Apprenticeship programme.

AIG will be creating job opportunities for up to 25 apprentices in 2013 based in the company's Claims centres in Croydon and Chesterfield.

Nicolas Aubert, UK Managing Director for AIG said, "There is a very real need within our industry to attract young people with flair and capacity for hard work to deliver excellent results. I believe apprenticeships is a great way for us, as one of the world's largest insurance companies, to invest in the future by offering exciting opportunities that young people will value. We are very pleased to be joining the programme. READ MORE...

Chesterfield Based Architects Get A Dragon's Business Boost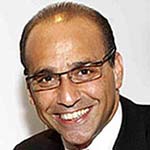 Monday 11th March 2013
A Chesterfield based firm received a business boost from TV's Dragon's Den star, Theo Paphitis.

Last week, Martin Rix, Partner of MAD Architects LLP, tweeted Theo about his business during 'Small Business Sunday', an initiative set up by Theo that runs weekly.

Theo re‐tweeted Martin's message to his 330,000 followers and as a result, the business has 200 more followers and new enquires for projects. READ MORE...
Businesses Invited To Celebrate Town's Success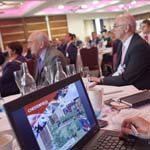 Wednesday 6th March 2013 Local businesses are being invited to celebrate the success of the town's inward investment campaign, Destination Chesterfield, and hear the exciting plans for the next three years at a special breakfast event being held at the Proact Stadium on Thursday 28th March from 8am - 10.30am.

'Celebrate Chesterfield' will outline the achievements of Destination Chesterfield since it was launched at the same venue back in October 2010.

Representatives from two of the area's more recent success stories, Avoca Systems and Shorts Accountants, will be speaking... READ MORE...
National Award For Chesterfield Training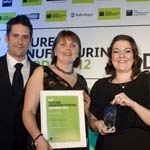 Tuesday 5th March 2013

A national award has been won by tissue makers SCA, which has a paper mill at Chesterfield, for the excellence of its employee training programme.

The company won the Skills and Training Award at the EEF Future Manufacturing Awards 2012 for its highly successful First Line Leadership Programme.

The award was presented at the EEF National Gala Dinner by Jill Davies, Chief Executive of the award category sponsors, Westfield Health. READ MORE...

Morrison's Buys HMV Store And 2,000 Republic Jobs Saved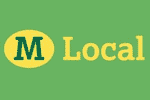 Thursday 28th February 2013 Morrisons has just confirmed to The Chesterfield Post that the Chesterfield HMV will be one of six stores purchased from the company's administrators, Deloitte, to be converted into Morrisons M local stores as part of its fast growing convenience estate.

The purchase comes in the same week that the supermarket secured 49 Blockbuster stores and on the back off acquiring seven former Jessops shops as it accelerates the expansion of its Morrisons M local offering.  Morrisons hopes that the acquired stores, which have an emphasis on London and the South East, will be opened across the summer.

With these purchases, Morrisons looks set to exceed its target of operating 70 convenience stores by the end of 2013. Morrisons currently trades 13 convenience stores across the UK. READ MORE...
More Job Losses In North East Derbyshire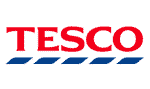 Monday 25th February 2013 There's worrying news for the Chesterfield jobs market tonight, with news that the TESCO Distribution site at Barlborough will close at the end of the year - with as many as 400 jobs at risk.

A spokesperson for the retail giant has told The Chesterfield Post that the decision to close has been made due to the storage of grocery provisions and the logistics of transporting them to stores across the company's whole network, though a period of consultation with unions had now begun in order to help to place staff in other roles... READ MORE...
Free Training For Budding Business Brains In NE Derbyshire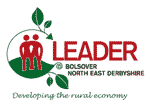 Wednesday 20th February 2013 Budding entrepreneurs are being urged to find out more about free business start-up help and support that is available as part of a project in North East Derbyshire.

A programme of workshops aimed at people who may be planning on starting a new business - or who are going through the initial stages of setting one up - are now up and running across the district.

The 'Enterprise Support in North East Derbyshire' programme has been funded thanks to a grant of almost £18,500 from the Bolsover and North East Derbyshire (BNED) LEADER Approach. READ MORE...
Local Firms Apprentice Grant Opportunity As Scheme Expands
Tuesday 19th February 2013 A scheme offering grants of £2,500 to help businesses take on an apprentice has been expanded to enable more companies and young people to benefit.

Derbyshire County Council is creating 1,000 apprenticeship positions - 500 in its own workforce and 500 by supporting Derbyshire businesses.

The authority joined forces with the National Apprenticeship Service last month to extend its popular Derbyshire Apprenticeship Grant for Employers (AGE) scheme after the original 200 grants of £2,500 were snapped up within six months. READ MORE...

And More Music Dies In Chesterfield...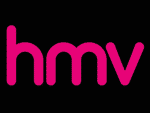 Thursday 7th February 2013 The Joint Administrators of HMV today have said this evening that Chesterfield's HMV store will close in the near future, despite a Canadian firm buying the entertainment retailer's debt.

A statement has confirmed that, in total, 66 of the group's stores have been identified for closure.

The affected stores employ 930 staff. No fixed date is set for the closure of these stores, which will continue to trade in the meantime. However, it is expected that closures will take place over the next one to two months. HMV currently operates from 220 stores in the UK. READ MORE...

Inscyte Appointed Specialist Business Advisors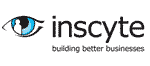 Monday 4th February 2013 Inscyte Ltd, an East Midlands business consultancy providing business development and marketing support to early-stage companies and SMEs, has announced that they have been appointed specialist business advisors for a project led by Chesterfield Borough Council.

The project, financed by the European Regional Development Fund (ERDF), is to help innovative businesses based in the Dunston and Tapton Innovation Centres, and in the rest of the Borough, to grow.

Inscyte is part of a team of advisors appointed to provide support to business owners in areas including bringing products to market, promoting their brand and services, and developing their teams. READ MORE...
Support For Businesses In Chesterfield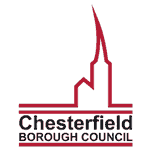 Tuesday 29th January 2013 Innovative and growing businesses in Chesterfield can benefit from support from specialist business advisors in a project led by Chesterfield Borough Council.

Help is available, both to businesses based in Dunston and Tapton Innovation Centres, as well as other ones in the Borough who are looking to grow.

The Borough Council's business advisor will meet with business owners to look at the issues they face and indentify solutions as well as giving details of other forms of business support available in one-to-one sessions and workshops. READ MORE...
USDAW Has Constructive Talks With Co-op Following Closure

Wednesday 23rd January 2013 Usdaw (Union of Shop, Distributive and Allied Workers) has said today that it has held 'constructive' talks with the Midlands Co-operative Society following Monday January 21st's announcement of the Co-op's proposal to close its Fashion & Home business.

Usdaw's Divisional Officer Gavin Dadley met with senior HR management from the Society yesterday at the company's head office and described the discussions as 'very constructive'. "The Society has reassured us it is doing everything possible to minimise the number of potential job losses," said Gavin. "The Society also reassured Usdaw that it would do all it could to find alternative employment within its other divisions, and in the local area, for staff affected by the closure programme. READ MORE...

Loss Of Department Store A "Massive Hit" - MP Toby Perkins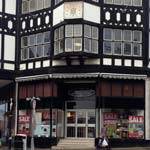 Tuesday 22nd January 2013 After yesterday's shock news that Chesterfield's historic Co-operative Department Store is earmarked for closure, MP Toby Perkins has expressed his dismay at the move.

The Midlands Co-Operative Society stated they took the difficult decision - which threatens 388 jobs and nine stores across the region - due to increasing losses in its Fashion & Home operations.

Commenting on the closure, Chesterfield MP Toby Perkins said: "This news is a massive hit for Chesterfield." READ MORE...
Chesterfield College To Help You 'Step Forward' Into Work
Tuesday 22nd January 2013 In a bid to improve young people's chances of getting into work or gaining an apprenticeship, Chesterfield College has launched a new project called 'Step Forward'.

Its aim is to make each young person who wants to get into work as employable as possible and links directly with opportunities across the area such as Derbyshire County Council's on-going apprenticeship recruitment drive.

The project caters for all young people, whether in or out of education or training and prepares them as much as possible for entering the world of work. Training starts in February and individuals will start at a tailored level to match their needs. READ MORE...
Major Chesterfield Retailer To Close It's Doors

Monday 21st January 2013 There is more concern for Chesterfield's High Street today after over one hundred jobs are under threat with the closure of one of the town's major retailers.

In a statement today, Midlands Co-Operative, one of Chesterfield's most recognisable retailers, has said it is due to close its doors to shoppers after falling victim to what it has called 'changes in retail habit'.

Midlands Co-operative earlier confirmed the Society's plans to close its Fashion & Home business with Martyn Cheatle, Chief Executive saying, "Major changes in the retailing sector and the ever increasing growth in online shopping over recent years have created significant and fundamental challenges for the Society's Fashion & Home business." READ MORE...
Chesterfield's Auto Windscreens Wins Major BGL Contract
Monday 14th January 2013 Despite the economic gloom, there is some good news for Chesterfield-based Auto Windscreens, after they have announced that they have won the exclusive glass supplier contract for BGL Group, which manages some of the UK's most prestigious motor insurance brands including Post Office, M&S, RAC, Lloyds TSB and Halifax.
                                      
BGL Group is one of the largest personal lines insurance groups in the UK, providing insurance for 2.7 million customers nationwide. It employs more than 2,400 people at its head office and contact centre in Peterborough, and at additional contact centres in Coventry and Sunderland. READ MORE...
Jessops Goes Into Administration

Thursday 10th January 2013 A national company with a branch in Chesterfield went into administrationon Wednesday and job losses are now feared in the town.

Speculation had been mounting all day that Jessops, a photographic retailer with a store on the High Street was to call in the receivers and confirmation came yesterday afternoon that this indeed was the case.

A statement from the Administrators PwC said: "Edward Williams, Rob Hunt and Matthew Hammond of PwC were appointed joint administrators of The Jessop Group Limited on 9th January 2013." READ MORE...

Good News After New Owner Found For Remploy Healthcare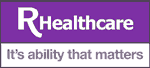 Thursday 20th December 2012 There is some good news today for workers in Chesterfield after it was announced this morning that Remploy Ltd has agreed the transfer of its Healthcare business in Chesterfield to R Link, trading as R Healthcare.

The business and factory had been proposed for closure following the Government's decision to withdraw funding from Remploy's factory-based businesses. However Remploy entered into a commercial process for the factory with the objective of the continued employment of disabled people and value for money.

The 70 employees at the factory have transferred over to R Healthcare which has opened discussions with them on the company's plans for the business. READ MORE...

Remploy Workers Face More Bad News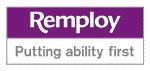 Friday 7th December 2012 Disabled workers locally once again face uncertainty and crisis as Remploy said yesterday that it intends to remove 18 of its factories and the CCTV business out of Government control.

Union bosses say that this would mean that over 600 disabled workers face the fear of being made redundant and have now urged the Government to think about alternatives, which it says are a possibility.

Chesterfield was one of 9 factories that were left in commercial process, as reported in July, with 64 jobs saved but colleagues in Sheffield may not fare so well, and could face a worrying festive period. READ MORE...
Business Loan Boost For Chesterfield Creative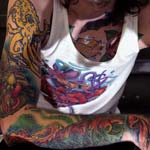 Wednesday 28th November 2012 22-year-old Mat Wood had his first tattoo at the tender age of 17. Five years later, he's adorned from head to toe with some pretty impressive and colourful artwork and has now opened his own tattoo studio in the centre of Chesterfield.

An artist and musician, Mat's love for all things scientific and spiritual has led him to pursue a career in which he hopes his skills will help his clients express their true selves through the art of tattooing and body adornment.

On leaving school, Mat trained as a hair stylist... READ MORE...
Chesterfield Auto Repair Specialist Completes Deal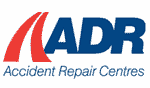 Wednesday 28th November 2012 Chesterfield-based ADR (Accident Repair Centres) has been sold to AutoRestore Limited to create a new fixed and mobile repair business.

The company becomes the second largest vehicle body repair group in the UK, employing over 500 people.

AutoRestore is the sister company of AutoGlass, and part of the global Belron group, the world's largest vehicle glass repair and replacement specialist which operates across 34 countries. The company is best known for creating the mobile repair market 11 years ago and since then, has completed over 200,000 vehicle body repairs at customers' homes and workplaces within its patented mobile bodyshops. READ MORE...
You're Hired! Derbyshire's Flagship Apprenticeship Grows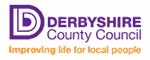 Tuesday 27th November 2012 There is good news today for young people in Derbyshire as Derbyshire County Council have told us that a further 300 are to be helped into work through the £300,000 extension of a nationally-acclaimed apprenticeship drive.

Earlier this year, the county council gave financial backing to help 200 small businesses across the county take on apprentices in its Derbyshire Apprenticeship Grant for Employers (AGE) scheme.

The drive has now been hailed as a huge success and every placement was filled within six months - providing young people from each of the county's eight districts and boroughs with a career start in a range of occupations including business administration, health and social care, and mechanical engineering. READ MORE...
Open Day For North Derbyshire Jobseekers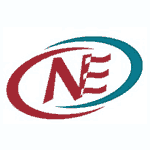 Monday 26th November 2012 Jobseekers are being urged to find out more about free, independent and confidential help which is available as part of a project running in North East Derbyshire.

North East Derbyshire District Council's Working Communities Project offers one-to-one independent advice to help unemployed people get back into work - including help with confidence building, job searching, support to write CVs and interview guidance and tips.

The project is open to residents across the district... READ MORE...
Training Provider Expands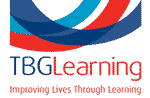 Thursday 15th November 2012 A leading national training provider is expanding its services across Derbyshire following a major contract win, which is one of the first of its kind in the country.

TBG Learning, which has more than 20 learning centres across the country including in Alfreton, Chesterfield, Ripley and Derby, has been awarded a Government contract to deliver the Derbyshire Mandatory Youth Activity Programme (DMYAP).

The programme will see TBG Learning working with young people between the ages of 18 and 24 who have been unemployed for more than 26 weeks... READ MORE...
Councils 'Meet The Buyer' Event Pays Off For Local Company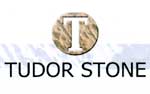 Tuesday 13th November 2012 A recent 'Meet the Buyer' event, held by Chesterfield Borough Council, has paid off for one local company.

Tudor Stone, based at Storforth Lane in Chesterfield, attended the event in September and has now been appointed by the contractor, G F Tomlinson, to supply the stone for the refurbishment of the town's Market Hall.

Shaun Kirk and Stuart Lee from Tudor Stone said: "The Meet the Buyer event was a great opportunity to find out about the Market Hall refurbishment and to see what business, if any, we could pick up. We're delighted to have been successful in getting the order to supply stone for this significant project." READ MORE...
Miller Homes To Extend East Midlands Portfolio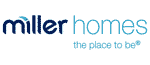 Tuesday 6th November 2012 Miller Homes East Midlands has announced plans to launch four new housing developments in 2013.

The award-winning housebuilder has secured land in Leicestershire, Derbyshire and Nottinghamshire, with 380 new homes planned in total. 

Construction of the one, two, three, four and five-bedroom properties will not only present affordable choices for those looking to make a move, but also help to boost the regional economy by providing work for local contractors. READ MORE...
Flagship Regeneration Site Goes From Strength To Strength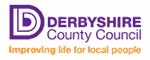 Monday 5th November 2012 Work has begun on a new link road which will open up further land for jobs creation at Derbyshire's flagship regeneration site.

Derbyshire County Council is investing over £70 million laying the foundations to drive long term employment opportunities at Markham Vale, which is just off the purpose-built junction 29A of the M1.

An increasing number of companies are making Markham Vale their home because of its location in the centre of England and excellent transport links. Car parts distributor Andrew Page has recently moved into its new national distribution centre on the east side of Markham Vale, with 120 jobs expected to be created. READ MORE...
Young Businessmen Drive Chesterfield Forward

Tuesday 30th October 2012 There has been a sharp increase in the number of young director appointments during the first half of the year in Chesterfield, according to the latest Duport Business Confidence Report.

Figures in the latest report reveal that the percentage of young director appointments in Chesterfield has more than doubled during the first half of the year. During the January to June period, 6.5% of director appointments were under 25, compared to 3.1% during the same period in 2011.

It's believed to be Chesterfield's regeneration plans that are driving confidence - the town is undergoing a period of regeneration that could be one of the reasons behind the rise in young entrepreneurs. A range of projects are set to take place, including a £50 million retail and leisure development and a £2 million refurbishment of the town's iconic Market Hall. READ MORE...
Dozens Of New Jobs At Killamarsh Aldi Development
Monday 29th October 2012 Jobseekers are invited to a recruitment open day to find out more about job opportunities being created at the new Aldi store in Killamarsh.

Dozens of new jobs are up for grabs at the new store - including management, store assistant, cleaner and caretaker positions.

People can find out more about these opportunities at an open day being held on Tuesday 6th November, running from 11am to 6pm at Westthorpe Business Innovation Centre in Killamarsh. READ MORE...

Up To Extra 90 Days Pay For Waverley TBS Ex-Employees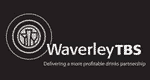 Thursday 18th October 2012 Local residents who lost their jobs after the sudden closure of a Chesterfield company are being urged to make sure they have the correct information on their rights.

Drinks distributor Waverley TBS, on Carrwood Road, closed on October 8th after the company went into administration and is now in the hands of Deloittes who said, on 9th October, that efforts to sell the business had failed and they were scaling it down - making 685 redundant. The Administrators have worked with Job Centre Plus in order to advise and support former employees looking for work. READ MORE...
Chesterfield Borough Council Job Scheme Hailed A Success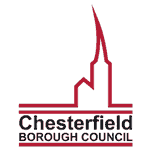 Wednesday 17th October 2012
Chesterfield Borough Council has received praise for its handling of a scheme to get people back into work.

The Council ran the Working Neighborhoods Fund (WNF) programme over four years to help the long term unemployed, particularly those from deprived areas, to get back into work or start their own business.

An independent evaluator has found the scheme to be a great success despite the increasingly challenging economic climate. READ MORE...
Open Day Invite For Dronfield Jobseekers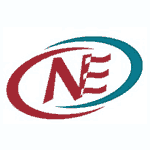 Monday 15th October 2012 Jobseekers are being urged to find out more about free, independent and confidential help which is available as part of a project running in North East Derbyshire.

North East Derbyshire District Council's Working Communities Project offers one-to-one advice to help unemployed people get back into work - including help with confidence building, job searching, support to write CVs and interview guidance and tips.

The project is open to residents across the district... READ MORE...
Local MP Welcomes CPP Lifeline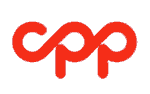 Monday 10th September 2012 Toby Perkins MP has welcomed improvements at CPP - a multimillion financial services company and major Chesterfield employer.

CPP specialise in providing protection against loss, theft and fraudulent use of financial cards, identity theft protection, phone protection insurance and travel assistance products. The firm was investigated and its shares were suspended earlier this year by the Financial Services Authority following concerns that the company overstated the risk of identity theft when selling insurance for that purpose. READ MORE...
Spireites Developing Top Young Talent On And Off The Pitch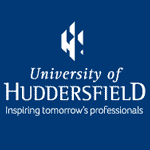 Tuesday 4th September 2012 Jordan Bowery's big-money transfer from Chesterfield to Aston Villa shows the League Two club is at the forefront of developing top young talent - and similar progress is also being made off-the-pitch.

As part of a successful partnership with the University of Huddersfield, sports journalism students are selected to assist the club's media department.

Over the last four years, top trainee journalists have been honing their skills and working with the media team to report on Chesterfield's fortunes... READ MORE...
Taylor Wimpey Launches Wingerworth Regeneration Proposals
Tuesday 28th August 2012 Taylor Wimpey has launched its proposals for 270 high quality new homes off Derby Road, Wingerworth.

The site lies adjacent to the edge of the Homes and Communities Agencies site at The Avenue site, off Derby Road. Taylor Wimpey is preparing an application for new homes, an equipped children's play area, highway improvements to ease congestion and improve access, an ecological corridor, a new small foodstore, enhanced cycle and pedestrian links through the site and areas of employment land.

The Derby Road plans will include the access route to the wider Avenue site, helping to bring forward the eventual re-use of the land to the rear of Taylor Wimpey's proposals. READ MORE...
Kurt Makes The Grade At Chesterfield FC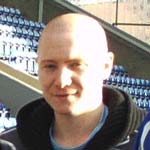 Friday 24th August 2012 Hundreds of students in Chesterfield, along with thousands across the UK received their GCSE and AS results over the last week and are now considering their future journey.

For some it will be a continuation in Higher Education and A levels, but for some apprenticeships and on hands experience will prove a more useful way into employment.

We reported earlier in the week on the FUTSAL initiative starting at Chesterfield Football Club, offering 16 and 17 years olds a way in to a career... READ MORE...
Market Hall Developers Seek Local Suppliers & Subcontractors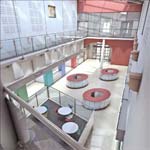 Friday 24th August 2012 Chesterfield Borough Council's chosen contractor for the Market Hall refurbishment, G F Tomlinson, have said that they will hold a 'Meet the Buyer' event in September 2012.

The event is an opportunity for local suppliers and subcontractors to learn first hand about the materials and work required to fulfill the £3.6m contract.

Councillor John Burrows, Leader of Chesterfield Borough Council said: "We're obviously keen for local companies and trades people to benefit from the Market Hall refurbishment programme so please go along to this event... READ MORE...
16 Or 17? Still Unsure What To Do? Read On...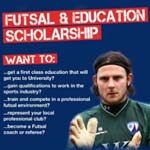 Wednesday 22nd August 2012 As youngsters prepare to get their GCSE's tomorrow, Chesterfield Football Club has announced that there is an exciting opportunity for those who are thinking about a career in the sporting industry.

A BTEC Level 3 Extended Diploma in Sport, alongside becoming one of the club's Futsal squad which is part of a national programme supported by the Football League Trust, will be available this coming academic year at the club on Whittington Moor and young people aged between 16 and 17 are being invited to apply.

The club says it's a fantastic opportunity for young people... READ MORE...
Mayfly Unveils New Factory Plans Following HSBC Switch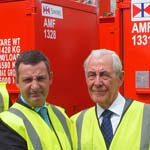 Wednesday 1st August 2012 Mayfly Containers, a Derbyshire-based manufacturer of offshore containers, has announced today that moved  its  full banking facilities to HSBC Commercial Bank to support its international growth plans.

The company has seen international demand for its products soar from offshore developments in the emerging markets, leading  to the need for the development of a second manufacturing facility in the UK.

Mayfly Containers was founded in 1983 by existing owner and Managing Director, Denis Hall and designs, develops and manufactures... READ MORE...
"Chesterfield Is Right For Us" - Maplin Boss On New Store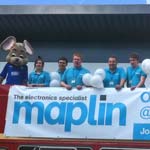 Sunday 22nd July 2012 A company renowned nationally for it's electrical knowledge opened it's new store in Chesterfield on Saturday morning, bringing a jobs boost to the town.

Competitions and attractions including a vintage open topped double decker greeted customers to the store on arrival - along with Chesterfield FC's mascot Chester Mouse - with staff on hand to help them negotiate the shop floor.

The newly built store on Ravenside Retail Park is the 200th in the portfolio of the retailer, which opened its first store in 1972. READ MORE...

Chesterfield Workers Strike In Protest At Factory Closure Plans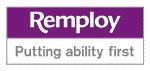 Thursday 19th July 2012 Workers, many of them disabled, are striking in Chesterfield this morning after the Government announced plans to close 36 factories throughout the UK, with a potential 1,421 job losses nationwide.

Remploy confirmed earlier this month that the Chesterfield factory is one of 9 earmarked for further consultation and that over 50 jobs in the town could be saved. However 27 other factories are scheduled to close under the process which starts later this year.

The company is government-owned, with a special mandate for employing disabled people. It runs 54 factories across the UK, including one at Whittington Moor in Chesterfield, which manufactures bespoke footwear for people with podiatry requirements. READ MORE...
Maplin Comes To Town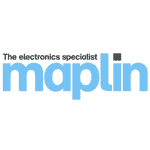 Friday 13th July 2012 Jobs are to be created in Chesterfield when Maplin, the Electronics specialist, opens their 200th Store in the town on Saturday 21st July 2012 - the first of the 'new look' stores.

The 4,000 sq ft store has been in the works for just over a year and will bring a total of 11 new jobs to the area.

The company, established in 1972 and celebrating their 40th Anniversary this year, said today, "As a business we are delighted to be opening this store in Chesterfield. Our nearest stores around that area... READ MORE...
16 - 25? Like To Join The Next 12 Week Team Programme?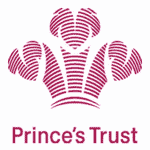 Friday 13th July 2012 Team is a free, full time 12 week programme of personal development and training. It aims to re-engage young people, helping them to think about their futures and in many cases, it changes their lives.

Young people, aged 16-25 can join a Prince's Trust Team programme which has up to 15 participants. By creating a unique mix of people with different skills and backgrounds, it provides an environment where people can open their eyes to new opportunities. The programme is completely free, there is no loss of benefits and bus fares are refunded. Give it a go and you can only gain from the experience.
If interested, please contact Nikketa Newton on 07964 111267 or email at nikketa.newton@derby-college.ac.uk
Chesterfield Factory Wins Reprieve Tonight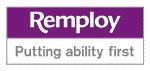 Tuesday 10th July 2012 There is some good news for workers at a factory in Chesterfield tonight after Remploy bosses announced this afternoon that 9 of the 36 factories which were facing closure may in fact continue to operate after what it termed 'successful business plans' were received.

The factory in Chesterfield is one of the 9 it has been confirmed tonight and will remain in commercial process. This will safeguard 64 jobs in the town, 54 of which are carried out by disabled workers. The company has however, said that 27 factories will close, with the loss of 1,421 jobs throughout the UK later this year. READ MORE...
Budding Entrepreneurs Urged To Set Out Their Stall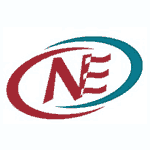 Wednesday 13th June 2012 People looking to start their own business - or extend an existing venture into a new area - are being urged to find out more about becoming a market trader in North East Derbyshire.

A series of information events are being held in June, giving would-be traders all the practical information and advice they need to get started.

From how to pay tax to buying stock in bulk, representatives from a range of organisations will be on hand to answer people's questions at the sessions, which are being held on the following dates... READ MORE...
Export Leader Welcomes Boost In Local Overseas Sales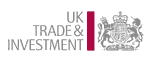 Monday 11th June 2012 Despite the tricky economic climate it seems that local businesses throughout our region are continuing to hold their own abroad.

Export expert for the East Midlands, UK Trade & Investment (UKTI) Regional Director Peter Hogarth, today welcomed the news that East Midlands exports hit £4.6 billion for the first three months of 2012, lower than the last quarter but £155 million higher than this time last year. The total for the year ending March 2012 at £17.8 billion almost achieved the region's highest ever value of exports in any previous twelve month period. READ MORE...
County Council Welcomes First Of 700 Apprentices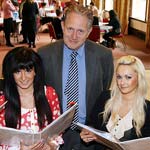 Sunday 10th June 2012 New recruits in Derbyshire County Council's drive to create 700 apprenticeships are settling into their placements.

The county council is creating the placements over the next four years - 500 within the authority and 200 in private industry. And the first wave of 32 apprentices has taken up positions with the County Council, working in customer services, business and administration and road working.

Councillor Simon Spencer, Deputy Leader of Derbyshire County Council, said: "I am delighted to welcome the new apprentices to the county council." READ MORE...
Poundworld Opens Second Store In Chesterfield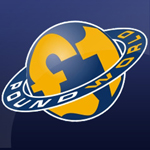 Thursday 7th June 2012 In the current economic climate we all like a bargain and, with that in mind, family-owned single price retailer Poundworld has announced the opening of its new store in Chesterfield which will create 30 new retail jobs for the town.

Officially opening to the public at 10am on Friday 8th June, the new Poundworld store at Vicar Lane Shopping Centre will help cost conscious shoppers beat the recession by offering a 'value' alternative to other high street retailers.

With massive savings on leading brands... READ MORE...
Derbyshire Police Are Recruiting PCSO's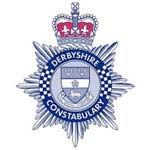 Saturday 2nd June 2012 Derbyshire Constabulary is seeking to recruit 16 new Police Community Support Officers (PCSOs) from across Derbyshire.
PCSOs are uniformed civilian staff who do not have the powers of a police officer. They work with police officers and are based within local Safer Neighbourhood teams.
A virtual surgery to discuss the role of PCSOs will be held between 3pm to 7pm on Wednesday, May 30. Log on to www.derbyshire.police.uk to put your questions to our recruitment team. READ MORE...
The Range Is Coming To Chesterfield - Along With 150 Jobs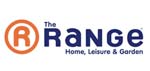 Friday 25th May 2012 The Range will open its 64th store in Chesterfield in June, the fifth of many stores being opened in 2012!

The new Chesterfield store is set to open on Friday 29th June 2012, after a successful year in 2011 where the business opened 11 new superstores across England and Wales. The new store will be on Lordsmill Street, Chesterfield.

The Range is owned and run by Plymouth-based entrepreneur Chris Dawson and is recognised for offering more than 65,000 quality products across 16 departments including; DIY, homewares, furniture, lighting, arts & crafts and garden, all at affordable prices. READ MORE...
Derbyshire Apprentice Scheme Goes To New Level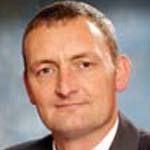 Tuesday 22nd May 2012 A flagship scheme aimed at creating 700 apprenticeships is now being showcased for its vision at national level.

Derbyshire County Council is creating 700 apprenticeships over the next four years − 500 within the authority and 200 in private industry. And the programme is now to be showcased at The Future of Apprenticeships conference in Westminster, London, on May 29th.

Kevin Parkinson, Cabinet Member for Regeneration, has been invited to make a presentation telling the Derbyshire story at the conference. READ MORE...
Casa Welcomes A New Generation Of Business Women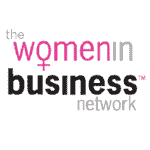 Monday 14th May 2012 Entrepreneurial women in Chesterfield are being encouraged to boost their business during a monthly lunch meeting when the Women in Business Network (WIBN) launches at the Casa Hotel this month.

Founded in 2005, WIBN is a networking organisation created for women, by women. WIBN appeals to women who are serious about networking and welcomes business owners and employed business women to attend a monthly meeting, to gain new business through word of mouth. Louise Cutting, 42, a Travel Counsellor from South Normanton, will launch Chesterfield's first WIBN at the Casa Hotel on Tuesday May 29th. READ MORE...
70 Jobs Saved As Chesterfield Security Firm Mounts Buy Out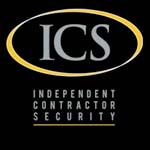 Friday 4th May 2012 A Chesterfield security firm has acquired a rival business in Rotherham in a deal that has saved around 70 jobs.

Chris White and John Russell, partners at The P&A Partnership, were appointed joint administrators at Sekure Europe Ltd in Rotherham in March.  The company, which provides security services to local authorities, schools and local businesses, has been bought by Independent Contractor Security Ltd of Chesterfield. The sale followed a two-week race to find a buyer for the struggling business.

Chris White said:  "Sekure Europe ran into cashflow difficulties..." READ MORE...
A Helping Hand Back To Work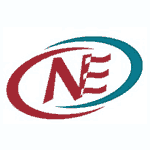 Wednesday 2nd May 2012 A successful project that has helped over 150 people back into work in North East Derbyshire is being extended - and residents are invited to find out more at an open day.

New weekly advice clinics are being launched in Holmewood following the expansion of North East Derbyshire District Council's Working Communities Project.

Whether people are already out of work, or are facing redundancy, the project is open to all North East Derbyshire residents from day one of unemployment, and can offer a tailor-made package of support. READ MORE...
New Police On The Beat For First Time In Years In Derbyshire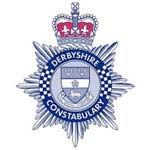 Monday 30th April 2012
Derbyshire Constabulary is looking for new recruits for the first time in nearly four years.

The force is one of the first in the country to begin recruiting new police officers and is planning to take on 60 people to start training during 2013.

The last campaign generated a lot of interest from people in the Derby and Nottingham areas. This time the force is particularly keen to encourage applicants who would be willing to work in the Buxton or Glossop areas. READ MORE...
15 Jobs Created As New Healthcare Centre Prepares To Open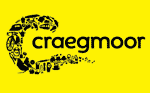 Tuesday 24th April 2012 The Craegmoor Group has announced today that it will shortly be creating 15 jobs in Chesterfield following a £900,000 investment in a new specialist healthcare service.

The Birches will be a specialist rehabilitation provision providing support and treatment for up to seven females with mental health and support needs. The jobs available include both management positions and support workers.

The Birches is a former care home, which is being refurbished to ensure the needs of the new client group can be met. It will offer five en-suite single bedrooms and a two bedroomed flat. READ MORE...
Hundreds of Towns To Bid For Portas Status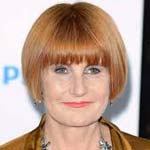 Friday 30th March 2012 After we brought you news yesterday that Chesterfield has made a bid to become a 'Portas Pilot' town, it's been announced today that one more local town is already about to benefit from the 'Mary' effect.

It's been announced today, that after a high rate of applications for the project, a further scheme now aims to benefit High Streets across the UK. Bolsover is one of the towns who will receive a grant in the first batch of funding, under the 'High Street Innovation' fund.

With towns across the country making applications... READ MORE...
Jobs Boost Welcomed For County Council's Flagship Scheme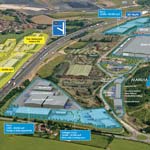 Wednesday 28th March 2012
Derbyshire County Council leaders have welcomed Government approval of Enterprise Zone status for its Markham Vale site.

The decision is a further boost to the County Council's long term aim of bringing 5,000 jobs to the site off the purpose built junction 29a of the M1.

Enterprise Zone status means businesses operating from Markham Vale will be entitled to Enhanced Capital Allowances - offering tax relief for major investment in plant and machinery. READ MORE...
Local Firms Urged To Apply For Killamarsh Contracts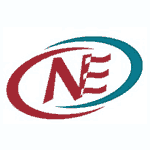 Tuesday 27th March 2012
Local businesses can find out more about the range of contracts up for grabs as part of a regeneration project in North East Derbyshire.

A new Aldi is being built on the site of the former Kwik Save store in Killamarsh as part of a wider scheme to refurbish the Parkside Shopping Centre.

It is expected to create 30 full and part-time jobs at the food store, and an additional 200 jobs during construction - with priority given to North Derbyshire and South Sheffield firms which tender for the work. READ MORE...
Changes At Remploy Chesterfield
Wednesday 7th March 2012 A national company which helps thousands of disabled people into work annually and which has premises in Chesterfield, has sent shockwaves through the UK today after it announced it was to consider closing three quarters of it's operations in changes which will begin as soon as possible.

Over 60 jobs will be affected in the town, after a statement from the Remploy Board said earlier today that, due to Government funding cuts, it would have to make over 1,750 redundant across Britain.

It comes after the Government said that, as a result of the Sayce Review, funding should support the disabled rather that subsidise organizations like Remploy. READ MORE...
Get Started With Media Mash-Up!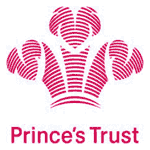 Tuesday 6th March 2012 The Prince's Trust, in partnership with Raising Aspirations in Bolsover, Eight Three Audio Visual Ltd and County Youth Arts, are looking for unemployed young people aged 16-25, in particular those living around Bolsover, for an exciting course in music technology and the digital arts.

This fun, hands on, five-day course held at The Old Library in Mansfield, will include photography, filmmaking, music production, DJ skills, graphic design and animation, and will also allow people attending to meet new people and gain an Arts Award qualification. READ MORE...
Chesterfield Companies Can Share In £1 Billion Bonanza
Friday 2nd March 2012 Companies in North Derbyshire are being urged to apply for a share of government funding designed to create new jobs and boost the local economy.

The third round of the Regional Growth Fund is now open and local firms are invited to an event in Chesterfield to find out more about the fund - and what support is available - to help them apply for grants from the £1bn national kitty.

The fund will support projects and programmes that have the potential to lever private sector investment into North Derbyshire to drive economic growth and create jobs for the future. READ MORE...
Apprentice Opportunity Reminder For County's Young People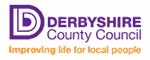 Tuesday 28th February 2012 Young people are being reminded not to miss the chance to find out about new career opportunities at the official launch of Derbyshire County Council's drive to recruit 500 apprentices.

The county council is creating 700 apprenticeships over the next four years - 500 within the authority and 200 in private industry.

Details of the first wave of county council apprenticeships will be given at the launch event at County Hall, Matlock, on Friday, 2nd March between 2.30pm and 7pm. READ MORE...
Communities That Work Project Draws To A Close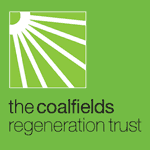 Wednesday 22nd February 2012

A scheme to help people find work in the Chesterfield area is to wind up at the end of March after a successful, extended six-year term.

Since 2008, the Communities That Work project has been funded by Chesterfield Borough Council and run by Derbyshire Community Health Services NHS Trust to help unemployed people facing economic, social and health barriers in their search for work. It was initially started in 2006 under the government-backed Coalfields Regeneration Trust. READ MORE...
Screwfix Opens Chesterfield Store Creating 12 New Jobs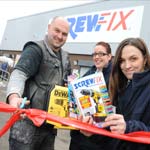 Friday 10th February 2012 Multi-channel retailer, Screwfix, is celebrating after having opened a new branch in Chesterfield.

The new store, located on Derby Road, has created 12 jobs locally, and will allow tradesmen in the area to conveniently purchase products at a time and place to fit in with their busy schedules.

Chesterfield, is Screwfix's 211th trade counter to open, and will ensure that tradesmen have access to more than 18,000 tools, accessories and hardware products at their fingertips. READ MORE...
Chesterfield College To Advise Those Out Of Work On Training
Monday 6th February 2012 Chesterfield College is opening its doors on the 9th February between 4-8pm to help give advice to both youngsters and adults who find themselves out of work.

The advice evening at Infirmary Rd has proven to be a timely announcement as the latest UK unemployment figures reveal a rise of 8.4%, to 2.68m people (a rise of 118,000 between Sep-Nov '11).

This pro-active effort to give people the skills they need to get a job has also been highlighted in the latest report from the Association of Colleges, due to be launched at the House of Commons which states that colleges are working harder than ever to get people into sustainable employment. READ MORE...
New Hospital Facility To Create 88 Jobs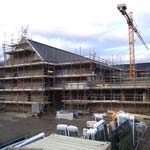 Tuesday 24th January 2012 There's more good news on the jobs front for Chesterfield today as Chesterifield Borough council has told us this morning that a specialist hospital facility at Mastin Moor in Chesterfield is set to create 88 new jobs, and contribute significantly to local growth.

The new facility, run by the health and social care organisation Turning Point, will provide services for people with complex needs.

As part of the planning permission for the development, an agreement was put in place to maximise employment and training opportunities for locals. READ MORE... 
Council Help Fund Apprentice Places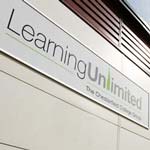 Tuesday 24th January 2012 Derbyshire County Council is launching one of it's biggest ever apprentice drives and is urging local business bosses to attend events which will explain how they are offering grants of £2,500 to help them take on apprentices.

The council says it's hoping to create 700 positions over the next four years and is working with Learning Unlimited, Chesterfield College's employer engagement and apprenticeship arm, in managing the scheme to create 500 positions with the county council and 200 in private industry. Businesses employing less than 50 employees can apply... READ MORE...
Local Jobs Boost At County's Flagship Regeneration Site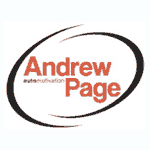 Monday 23rd January 2012 There's good news for the area this morning with the news that over 120 jobs will be created after a leading firm signed a deal to invest in Derbyshire County Council's flagship regeneration site.

Car parts distributor Andrew Page Limited is setting up its new national distribution centre at Markham Vale, which the county council is developing with partner Henry Boot Developments Limited.

Work will begin next month to build the distribution centre with completion expected in August. READ MORE...