OTHER SPORTS NEWS FROM THE CHESTERFIELD POST
'21 Melbourne Cup: Which Horses Are Possible Front Runners?
Friday 12th November 2021 There are still many months and numerous important lead-in races to go until the 2021 edition of the Melbourne Cup, but that doesn't need to stop us speculating about who might be in the photo come the 2nd of November.

Below are some of the best hopes at this early stage of taking out the event.

Tiger Moth - Over the past couple of decades the Melbourne Cup has become more and more accessible to international horses, and Twilight Payment last year was yet another foreign-trained horse to win it. New regulations introduced this year will make it that little bit harder for those horses to take it... READ MORE...
The Early Favourites For The King George VI Chase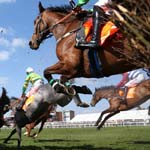 Wednesday 27th October 2021 With the 2021 flat season concluding with the thrilling British Champions Day at Ascot earlier this month, where the best horses of the year were crowned the king or queen of their respective categories, attention can now turn to the new National Hunt racing season - which will be welcomed back with open arms as racegoers can attend the big jumps meetings for the first time since the 2020 renewal of the Cheltenham Festival.

While all eyes will be on the Open Meeting at Cheltenham next month, the jump season's traditional curtain raiser, the King George VI Chase... READ MORE...
Sports News Rundown
Tuesday 6th July 2021 Right now, the European Cup is on and Wimbledon still has a week to go. We are right in the middle of a sporting festival to take away our Covid blues.

Let's look back at some of the highlights and ahead at some of the stories that may unfold.
Football News. In football news, the UEFA European Championships is reaching its final week of action.

Up until the last 16, there weren't really any surprises, but there was a poignant moment when Christian Eriksen collapsed on the field of play only to be revived by his captain and medical staff on hand. READ MORE...
News About Manchester Utd: Season Report Card So Far!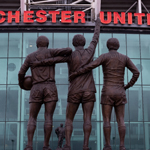 Tuesday 30th March 2021 Manchester United are sitting 2nd in the Premiership title race, but a huge 14 points behind their noisy neighbours Manchester City.

Would this season be considered a success or failure if they finish in 2nd position?

Many gave Ole Gunnar Solskjaer the benefit of the doubt and said this season would be a season for rebuilding; more demanding supporters wanted this to be a title-fighting side. With the transfer budget trusted with Solskjaer at the start of the season of £75m, if you were looking just at the financials you would probably expect a fist of it. But this season has been up and down for every side... READ MORE...
Man United Take First Step Towards Europa League Glory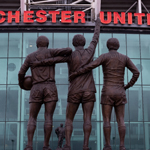 Friday 19th February 2021 After a dour draw with West Bromwich Albion, it's fair to say that Manchester United needed a response against Real Sociedad in their Europa League round-of-32 first leg.

Ole Gunnar Solskjaer's side were limp at The Hawthorns, and failed to create enough chances against a team mired in the relegation zone and facing the likely threat of dropping down to the Championship at the end of the season.

But after an impressive 90 minutes at the Allianz Stadium in Turin, Solskjaer could breathe a sigh of relief... READ MORE...
Cheltenham Festival 2021: Preview Of Day 3's Grade 1 Races
Friday 8th January 2021 Day three of the Cheltenham Festival is also known as St. Patrick's Thursday, a nod towards those from the Emerald Isle who flock to Prestbury Park in their numbers each year to cheer on their favourite trainers, jockeys and horses.

Of course, this year, there is likely going to be a lack of racegoers celebrating on the iconic concourses. Instead, we will be leaping from our sofas in joy as our selections race up the hill towards home.

So, as you count down the days to the March meeting, we have... READ MORE...
What Makes Greyhound Racing So Beloved To It's Fans?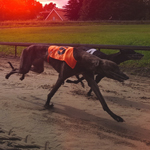 Friday 4th December 2020 Greyhound racing is a sport of great traditions and great history, and today it still enjoys immense popularity among its hardcore fan base for a wide variety of reasons.

Each week, racing enthusiasts and curious punters make their way to the tracks to see the dogs in action and potentially have a little flutter should one of the greyhounds catch their eye.

It's a sport that doesn't receive a huge amount of coverage, so let's take a look at a few reasons why greyhound racing is so beloved by its follower. READ MORE...
How 2020 British Flat Racing's Classics Have Played Out So Far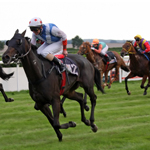 Wednesday 22nd July 2020 It's been a strange time in the sporting world over the last four months or so, as the coronavirus pandemic has put paid to a variety of different events and ravaged the sporting calendar as we know it.

Horse racing has duly been affected, with the end of the jumps seasons curtailed as a result of the pandemic, and the beginning of the flat racing season delayed.

However, the flat racing season is now well underway, and although it's strange for events to be taking place behind closed doors with so many stringent measures imposed to reduce any potential risk of harm, it's been great to... READ MORE...
A Recap Of 2020 Derby Day At Epsom Downs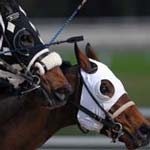 Tuesday 7th July 2020
It was a Derby Day like no other at the illustrious Epsom Downs racecourse
on Saturday!

For only the third time since she first attended as Princess in 1946, Her Majesty the Queen was not in attendance, whilst there were also no punters donning their glad rags, and cheering on the horses in the greatest flat race in the world!

But, still the famous event went ahead, albeit behind schedule, due to the indefinite suspension of the sport thanks to the Covid-19 pandemic READ MORE & VIDEO...
The Most Lucrative Horse Racing Meetings In The World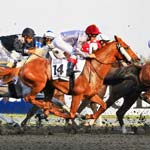 Thursday 16th April 2020 Horse racing events have always held great prestige, even the punters don their glad rags at top courses like Cheltenham's Prestbury Park and Merseyside's Aintree.

However, whilst the United Kingdom grinds to a halt to watch the prestigious Cheltenham Festival and the Grand National - the latter of which having been cancelled this year, due to the global Coronavirus pandemic, potentially ending Tiger Roll's hopes of winning the event on three successive outings, as the favourite in the horse racing betting odds - these race's prize pots rank nowhere near the other top meetings around the world... READ MORE...

The Grand National Is Getting Closer - Are You Ready?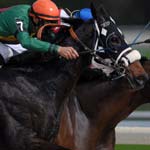 Wednesday 26th February 2020 As we edge closer and closer to spring, the days are getting longer and the clocks will soon be changing.

This means that there'll be more horse racing action from around the country, with some of the biggest events taking place in the first few months of the year.

The Cheltenham Festival is just days away, beginning on Tuesday 10th March, with much of the horse racing world focusing on its 28 races. Following this, the eyes of the entire country will be set on the Grand National, as every news outlet will begin discussing the 40 runners and their odds... READ MORE...

Amputee Guy Disney's Remarkable Journey In Horse Racing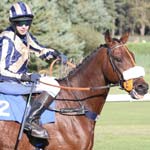 Wednesday January 22nd 2020 One name on the Queen's New Year Honours list will have brought a smile for many racing fans. Amateur jockey Guy Disney was appointed an MBE, a man who has had a unique journey in the sport, one defined by pain, endurance, and redemption.

Disney rides with a prosthetic limb after losing his right leg while on military service in Afghanistan in 2009. He made history at Sandown in 2015 by becoming the first jockey to race with a prosthetic limb, and two years later he recorded a memorable victory at the same venue, riding Rathlin Rose to a first-place finish in the Royal Artillery Gold Cup... READ MORE...

Premier League Relegation Odds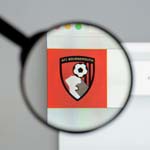 Wednesday 22nd January 2020 Unlike the Premier League winner betting odds, which aren't in any doubt - Liverpool winning the title is looking more and more likely after every match - the real discussion lies in who will go down.

There are three dreaded relegation places to be avoided and as things stand, the bottom of the table is incredibly tight.

Watford sit perilously above the drop, just one point clear of Aston Villa and only five points separate the Hornets from Arsenal in tenth. At this stage of the season, any number of teams could go down, but let's focus on the favourites... READ MORE...
An Early Look At The 2020 Grand National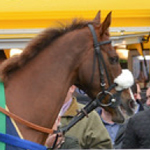 Thursday 19th December 2019 The Grand National at Aintree in 2020 could be a historic renewal of the world's most famous steeplechase.

Tiger Roll has won the last two runnings of the race and is already sure of his place in the annals of equine and sporting history after that rare feat.

Could Gordon Elliott and Gigginstown House Stud's spring-heeled diminutive chaser hit a hat-trick on Merseyside?

Tiger Roll heads the Grand National betting at a best-price 8/1... READ MORE...
Royal Ascot 2017: The Fillies And Flutters Are Back!
Wednesday 26th April 2017 One of the biggest social events of the year, Royal Ascot, gives punters the chance to get dressed up and mingle with high society.

Now welcoming 300,000 racegoers per event and watched in over 200 countries, the event at Royal Ascot has been established over the course of 300 years. In 1711, Queen Anne discovered that the area now known as Ascot (formerly East Cote) was perfect for horses to gallop at full stretch. The first ever race meeting was held later that year, and the rest, as they say, is history.

The Act of Enclosure was passed in 1813 which ensured... READ MORE...
The Grand National - William Hill Gives Some Betting Tips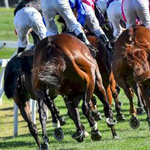 Tuesday 4th April 2017 The Grand National is a popular betting event globally. The big race will give many people that don't bet a flutter!

Up to 40 horses are expected to participate in the race this year - but, before you place your bet, you definitely want to know about Grand National best odds.

Grand National Betting Runners: The race can be considered a slow burner where the lead changes several times. Last year, it was after the 26th fence that The Last Samuri successfully passed Many Clouds and things began to heat up, and even though Rule the World made a blunder on the 27th, he... READ MORE...
Pedal Power Comes To Chesterfield With Women's Tour 2017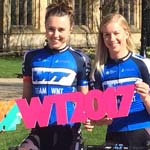 Thursday 16th March 2017 Wednesday saw the launch of Stage Four of the Women's Cycle Tour in Chesterfield.

Attended by competitors and Councillors, the event showcased just why this stage of the tour, which travels through scenic parts of the Peak District, commands such interest.

This stage of The Women's Tour will be held in Derbyshire on Saturday 10th June 2017. The 81-mile race will begin and end in Chesterfield and visit areas including the Derbyshire Peak District, Wirksworth, Belper... READ MORE & AUDIO...
Football4Autism Walk To Finish At Proact Stadium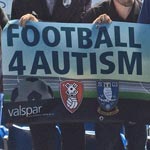 Thursday 2nd March 2017 A 'Football4Autism' walk to raise awareness of autism, which will see walkers complete their marathon trek at the Proact Stadium, is taking place in April.

The 21-mile walk will start at Rotherham United's New York Stadium on Tuesday, April 21st and take in both Sheffield clubs before finishing at the Proact.

Chesterfield-based Ray Watts, whose seven-year-old son Jake is autistic, came up with the idea after speaking to the club's head of media and communications, Nick Johnson and Community Trust chief, John Croot... READ MORE & AUDIO...

Planning Committee To Decide On Sports Centre Demolition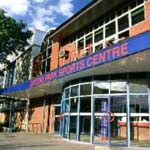 Tuesday 23rd August 2016 A planning application seeking permission to demolish the former Queen's Park Sports Centre will be decided by councillors at the end of August.

Chesterfield Borough Council's planning committee will decide if the building, which closed at the end of December 2015, can be demolished, with landscaping of the site carried out until plans are developed for the future use of the land.

The existing building, in Boythorpe Road, has to be demolished because it is no longer economically viable to keep running due to not being... READ MORE...
Old Queen's Park Leisure Centre Demolition Plans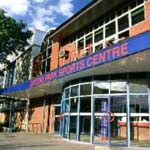 Saturday 11th June 2016 A planning application will be submitted within the next two weeks seeking permission to demolish the old Queen's Park Sports Centre site in Chesterfield.

Chesterfield Borough Council has also confirmed it plans to carry out a public consultation on three or four options for future uses of the site between Monday 22nd August and Friday 30th September.

The old Queen's Park Sports Centre, on Boythorpe Road, closed at the end of December 2015, a few days before the new £11.25 million... READ MORE...
A Look Ahead To The 2016 Crabbie's Grand National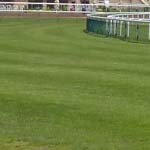 Monday 14th March 2016 Horse racing in the new year so far has been a spectacular display of form and stamina, with the win of Ziga Boy still fresh in many people's minds after his exceptional run at the Doncaster based Sky Bet Chase, held on the 30th January.

Having won a month prior, the seven year old grey gelding had been tipped to win this time round, and did not disappointment spectators.

Although the competition was battled out in trying conditions, and there were many challengers edging closer to stealing the victory from him... READ MORE...
Corrie Star Kym Marsh Visits Brand New Fitness Centre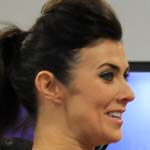 Sunday 10th January 2016 "I'm 40 this year and I wanted to come into my forties being as fit as I can! I changed my lifestyle and it's helped me a lot. It's hopefully helping other people!" That was actress, singer and fitness guru Kym Marsh speaking to The Chesterfield Post as she visited the newly opened Queen's Park Sports Centre on Saturday, and spoke to many users of the facilities on Boythorpe Road.

The centre has been made possible by funding of £6.725 million from Chesterfield Borough Council, £2.5 million from Chesterfield College, as part of a partnership agreement, £2 million of National Lottery funding... READ MORE & AUDIO...
Chesterfield's New Queen's Park Sports Centre Opens
Friday 8th January 2016
"We're here to make a difference to the community of Chesterfield!" That was Principal of Chesterfield College (and former student) Stuart Cutforth, as he and other dignitaries officially opened the new Queen's Park Sports Centre on Thursday morning.

The Chesterfield Borough Council-run centre has already created a buzz - with 820 people having signed up for membership in the last 3 months alone - having opened its doors on Tuesday 5th January, and will open from 6.30am Monday to Friday and from 8am on Saturday and Sunday... READ MORE, AUDIO & VIDEO...

New Fitness & Leisure Centre Taking Shape At Queen's Park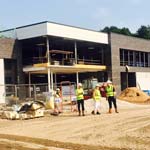 Wednesday 1st July 2015 Eight months after work began, Chesterfield's flagship new Leisure Centre is beginning to take shape.

After the first sod was cut on the £9.3 million project to replace the Queen's Park Sports Centre in September, the structure is now built and many of the facilities inside are beginning to be fitted on the site - the former Queen's Park Annexe on Boythorpe Road.

The centre is being paid for by £4.8 million from Chesterfield Borough Council, £2 million from Sport England's Strategic Facilities... READ MORE & AUDIO...
Race For Life Chesterfield Returns To Raise Vital Funds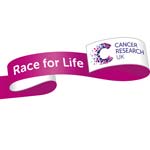 Tuesday 9th June 2015 More than 1,600 people are expected to walk, jog and run through Chesterfield town centre on Sunday (14th June) for Cancer Research's Race for Life.

As in previous years, some car parks and roads will be closed for periods of the day while the race takes place in the town centre.

To enable the event to run smoothly, Chesterfield Borough Council will temporarily close: Queens Park North car park, Rose Hill car park and Albion Road car park. In addition, Soresby Street car park will open only for... READ MORE...
Tour Of Britain Route Through Derbyshire Revealed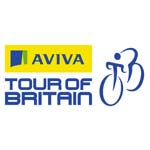 Tuesday 9th June 2015 The Aviva Tour of Britain route through Derbyshire has been revealed today, and local businesses are being encouraged to make the most of the boost to tourism it will bring.

Some of the world's top cyclists will be heading to Derbyshire for stage six of Britain's premier road cycling event on Friday 11th September, and they are expected to be watched by large crowds.

Starting in Stoke-on-Trent and finishing in Nottingham the toughest stage of the entire tour will pass through large parts of Derbyshire... READ MORE...
A Guide To Royal Ascot 2015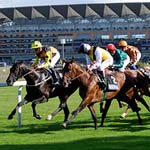 Monday 1st June 2015 The UK has its fair share of special events in the horse racing world, but one of the most exciting and luxurious is Royal Ascot.

Taking place between Tuesday 16th - Saturday 20th June, this five-day long event is the most valuable race meetings in the country.

As well as six races per day, Royal Ascot is all about fashion, fine dining and fascinators, and even earns a visit from the Queen and her family. This is definitely not an experience to miss, so here is a guide to the event, the races and how to make the most of this momentous week. READ MORE...
Residents To Choose Artwork For New Sports Centre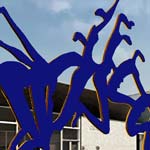 Saturday 30th May 2015 Residents can have their say on the artwork which will grace the new Queen's Park Sports Centre.

There are three options of the artwork which will be outside the new Chesterfield Borough Council facility, which is currently under construction.

The three options are: Heartbeat - designed by Nottinghamshire sculptor Michael Johnson. The design shows an image of a regular heartbeat symbolising wellbeing and exercise. At 12 metres long and 2.8 metres high, the design would be made of stainless steel with mosaic and bronze elements; the second... READ MORE...
FootGolf To 'Kick Off' At Local Golf Course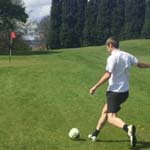 Wednesday 27th May 2015 The latest sporting craze has made its way to the region - and is set to kick off at one of Chesterfield's most popular golf courses.

FootGolf, a hybrid of golf and football, will be available at Tapton Park Golf Course from 1st June.

The game is played in the same format as golf but with the use of footballs instead of golf balls and requires players to kick rather than use a club.

The player who plays the 12 hole course in the fewest shots... READ MORE...
Jim Brown Named Chesterfield's 'Club Hero'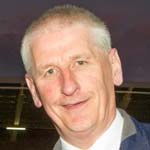 Thursday 21st May 2015
Spireites stalwart Jim Brown was recently named as Chesterfield's 'Club Hero' at the recent Football League Awards event.

All Football League clubs were asked to nominate someone who has made a valuable contribution and photos of all the Club Heroes were shown on a big screen at the gala ceremony held at The Brewery in London.

Jim first joined the club in 1972. Following a two-year spell at Saltergate, he moved to Sheffield United and then played in the United... READ MORE & AUDIO...
Easter Soccer Camp Competition At Staveley MWFC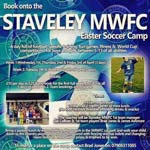 Monday 30th March 2015 - Staveley MWFC coverage sponsored by HKL Ltd
The Staveley MWFC Easter soccer camp is nearly here, and now there's a chance to win 1 day FREE at the camp! All you need to do is like and share the competition status on Staveley MWFC's Facebook page.

The winner will be selected by random tomorrow - Tuesday 31st March so hurry. Good luck!

The Staveley Miners Welfare Easter soccer camp is a day full of football, including: specific training; fun games; fitness and World Cup competitions... READ MORE...

PK Group Announced As Headline Sponsors Of Marathon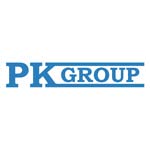 Friday 27th March 2015 A leading Chesterfield business has become the headline sponsor of one of the town's biggest and most successful mass participation events.

The PK Group has agreed a three-year deal expected to be worth £100,000 with the Chesterfield and Derbyshire Marathon operated by the locally based Kids 'n' Cancer charity, one of the country's leading organisations in supporting families and patients to access proton therapy treatment, which is not currently available in the UK.

"This is fantastic news for the event and the profile of the..." READ MORE...
Charity Team Urge Local Shoppers To Put On Their 'War Paint'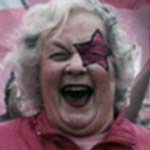 Tuesday 24th March 2015
Fundraisers from Cancer Research UK will be putting on their 'war paint' and calling on Chesterfield's women to join the fight against cancer by signing up for Cancer Research UK's Race for Life in Chesterfield.

They want mums, daughters, grans, friends and colleagues to unite and form a 'pink army' at Race for Life 5k event in Chesterfield Town Centre on Sunday 14th June.

And to get the message across, a team of volunteers and events managers will be taking Race for Life's 'Battle HQ' on tour to the Vicar... READ MORE...
Putting Their Foot Down For Teenage Cancer Trust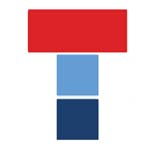 Thursday 19th February 2015 A local youth club all gathered to raise money for Teenager Cancer Trust by participating in a football tournament recently.

The group, known as T.E.C, were already looking for a charity to sponsor at the time, so when regular member, Adam Brogan was diagnosed with leukaemia and subsequently admitted to hospital, they knew they had made their decision.

Putting their heads - and feet - together, they organised a football tournament on his behalf to raise money for Teenager Cancer Trust. Their hope was that it would fund research into the devastating disease and raise awareness in... READ MORE...
Cheltenham 2015 - A Festival Preview
Thursday 12th February 2015 For horse racing fans there are few events that take place during the year that are enjoyed more than the Cheltenham Festival!

Taking place at Cheltenham Racecourse between the 10th and 13th of March, the event has everything that both newcomers and seasoned racing fans could ever need or hope for, but what exactly is going on at the hallowed course this year?

The Cheltenham Festival is divided up into four days of racing action, although each has it's own individual flavour. On the 10th, it's Champions Day; hear the famous 'Cheltenham roar' as the first race jolts into action and the festival... READ MORE...
Chesterfield 'Cheques' Out Charities After Inaugural Marathon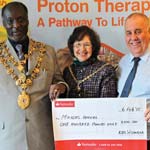 Tuesday 10th February 2015 Over three thousand pounds has been donated to local good causes from funds raised by the inaugural Chesterfield and Derbyshire Marathon.

Many local charities will each receive a sum of £100 from organisers of the event - staged on September 14th 2014.

Representatives from eight of those - including Chesterfield Samaritans, Fairplay, Ashgate Hospice, Pathways, Helen's Trust, Sick Children's Trust, Chesterfield Sands and The Mayor's Appeal gathered at Maison Mes Amis... READ MORE...
Spireites Community Trust Blog - Fitness At Christmas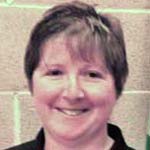 Wednesday 17th December 2014 They tell me that it is just under two weeks to Christmas Day on the Radio this morning and the pace of shopping, cleaning, decorating, planning are all stepping up but what about my fitness campaign?

I can't say it is stepping up like the other things in my life - but thanks to an online training programme - I have joined for December - a Christmas Countdown - I am keeping going. I don't know about you but these grim, dark mornings are a real killer to motivation for me and Jack (remember him from my last Blog?).

We all need to find something to help us retain what motivation... READ MORE...
Spireites Community Trust Blog - Warm Glow Of Winter Walking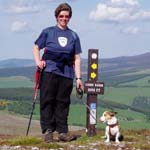 Monday 8th December 2014
Wow, things have chilled down outside a little this week! Winter is definitely nibbling at my fingers but this has not put me off my quest for greater fitness, in fact it has driven me outside with my aging but faithful training companion, Jack (the Russell) to walk and shuffle along.

It is a well-known fact that having somebody to train with is motivational and whilst I am not advocating that you just pop out and buy yourself a dog purely for this purpose, you may want to consider finding a friend or a training buddy which will help you get you out there. READ MORE...

The Spireites Community Trust Blog - Fitness Fever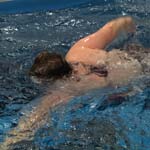 Wednesday 19th November 2014 This may seem like a strange time to start a fitness campaign but to be honest, how do you pick when to start something like this?

We always start a diet on that mythical Monday and we usually pick the New Year or just after Easter to start getting fit - it is the guilt of all the over indulgence I guess.

Actually, for most people who might be taking part in in events which require them to get fit next Spring and Summer, late October early November is the right time to start laying down the aerobic base - the endurance stuff to me and you... READ MORE...
Eckington Cubs Win Swimming Gala And More...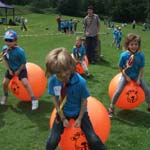 Thursday 16th October 2014 Eckington Cubs won the Dronfield District swimming Gala last Saturday which was held at Eckington Swimming pool leisure centre.

Four groups took part in the event which included a variety of age grouped races from 8 to 10 ½ front-crawl, backstroke, breastroke, mixed relays and even a non swimmers race in the shallow end. The emphasis of the evening was inclusivity of all abilities and to have fun.

6th Eckington Cub Pack had 14 Cubs working well as a team through support, encouragement and performance to win the Medley Relay... READ MORE...
Bolsover Cruise Club Runs For Reuben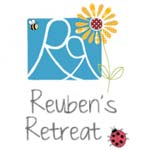 Thursday 9th October 2014 Four members of the Bolsover Cruise Club office in Barlborough will be taking part in the Asics Neon Run to raise money for the charity Reuben's Retreat.

The Asics Neon Run is a unique night-time 5km run which takes place in Temple Newsam in Leeds on 18th October. Along the course will be neon zones engulfed by black lights, lasers, strobes, dancers and DJ's to keep the runners going strong.

The team members taking part are Sarah Wilson, 40, from Palterton near Chesterfield; Victoria Anderson, 32, from Dronfield; Linzi... READ MORE...
A Marathon Effort For Charities And Chesterfield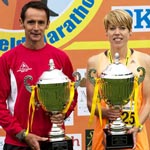 Monday 15th September 2014
The much heralded inaugural Chesterfield Marathon took place in town yesterday (Sunday 14th September), with runners pounding the streets all over Chesterfield in aid of various charities.

The Marathon, making its return to Chesterfield for the first time in three decades - but also the first ever in the town to include a Full, Half and Team Race - attracted athletes from all over the UK, Europe and even as far as Australia, though both the male and female winners were local. Gareth Lowe, from Clowne, completed the race in 2:37:45 whilst Chesterfield lady Helen Mort was the first... READ MORE...
Work Begins On New Queen's Park Sports Centre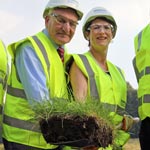 Saturday 13th September 2014 A sod cutting ceremony has been held to mark the start of work on Chesterfield Borough Council's £9.3 million project to replace the Queen's Park Sports Centre.

The new centre is being built on land at the Queen's Park Annexe and is due to open in early 2016. The current Queen's Park Sports Centre on Boythorpe Road will remain open until the new centre is complete.

The centre is being paid for by £4.8 million from Chesterfield Borough Council, £2 million from Sport England's Strategic Facilities Fund... READ MORE...
Chesterfield's Andrew Davies Joins Inspirational Sailing Trip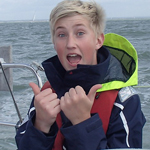 Thursday 28th August 2014 15 year old Andrew Davies from Chesterfield has taken part in an inspirational sailing trip with the Ellen MacArthur Cancer Trust, along with 29 other young people between the age of 8 -18 in recovery from cancer.

Andrew joined the crew of one of five yachts to sail around the Solent from the 11th - 14th August, in a four-day yacht adventure.

Andrew, who finished treatment in January 2013 for Acute Myeloid Leukaemia at Sheffield Children's Hospital, was excited about the trip... READ MORE...
Young Stars Rewarded At The Proact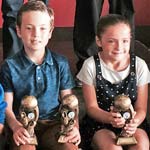 Thursday 28th August 2014 The Chesterfield FC Community Trust Junior Awards have been presented at an event held at the Proact Stadium this morning.

Recognising the hard work and commitment that participants show in activities the Trust delivers around North Derbyshire, the awards promote the self-esteem and well being of the thousands of young people the Trust engages with every year and will embrace the partnerships that make its work a success.

In a ceremony hosted by the club's Head of press and media, Nick Johnson, and sponsored by Gulliver's Kingdom... READ MORE, PICS & AUDIO...
Charity Runners Hit The Road For Good Causes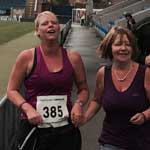 Tuesday 26th August 2014 Over one hundred and fifty runners took part in the annual 5K Community Fun Run on Bank Holiday Monday morning.

Despite the wet conditions competitors ran, jogged or walked the route - from Sheepbridge to the Proact Stadium - where they were greeted by hundreds of family and friends. A junior fun run also took place, which consisted of three laps around the pitch.

Funds raised during the event were in support of two local charities - The Chesterfield FC Community Trust and The Child Foundation - both of... READ MORE...
Chesterfield Marathon Runner Registrations At CASA Hotel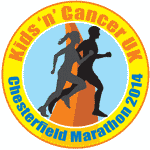 Friday 22nd August 2014 Runners taking part in the Chesterfield and Derbyshire Marathon will need to collect their race number for the event in the two days leading up to the big day.

Official registration for the marathon will take place at the Casa Hotel in Chesterfield on Friday 12th September between 10am and 9pm and on Saturday 13th September from 10am to 5pm, where runners can pick up their race number with the disposable chip time attached.

Everyone will also be provided with a race day 'Goody Bag' which... READ MORE...
Chesterfield Leisure Centre Gets A £2 Million Funding Boost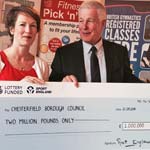 Thursday 21st August 2014 Following on from Wednesday's news of the new Queen's Park Sports Centre Plans being approved, today sees news that Chesterfield residents will benefit from the enhanced new Sports Centre, to be built on Queen's Park Annexe, as Chesterfield Borough Council receives £2 million of funding from Sport England.

The investment from Sport England's Strategic Facilities fund will allow previously approved plans for the new centre to be expanded to provide additional activity space, including: Increasing the main swimming pool from six to eight lanes; Increasing the size of the learner pool; Increasing the number of ... READ MORE & AUDIO...
Steve Walks The Walk For Local Clean Water Charity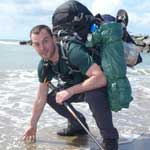 Thursday 21st August 2014 One man from Chesterfield has just completed a trek of over 200 miles, in order to raise funds and awareness of a local charity, set up to provide a clean safe water supply for those unable to access it around the world.

Steve Phillips, from Brampton, made the journey from his grandmother's house in Cromford to his parents' house in Llwyngwril , near Aberdovey (216 miles) for Aquabox - set up by Wirksworth Rotary Club and aiming to provide boxes consisting of water filters and purification tablets to communities in dire need of fresh water. READ MORE...
Plans For Extended Queen's Park Sports Centre Approved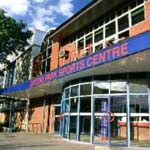 Wednesday 20th August 2014
Councillors have approved plans for a new, extended, Queen's Park Sports Centre to be built.

At their meeting yesterday, Tuesday 19th August, members of Chesterfield Borough Council's planning committee approved plans for the new centre, which will be built on the site of Queen's Park Annexe, subject to planning conditions.

The council has applied to Sport England for a grant of more than £1 million to extend the plans for the new sports centre. READ MORE...

Potential Premier League Relegation Candidates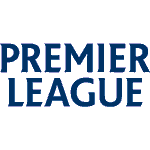 Monday 11th August 2014
Guest Article by Ryan James - While all eyes will be on the chase for the Premier League title during the upcoming 2014/2015 season, there could be an intriguing battle at the other end of the table.

The new campaign has a lot to live up to in this respect, with last year's relegation scrap involving no less than ten teams during the latter stages in what was an epic climax to the season. Watching teams fighting for their lives to retain their Premier League status is arguably as enjoyable as watching the big guns tussle at the summit, with the drama, excitement and tension of each game... READ MORE...
Boxing Personality To Appear At Staveley MWFC Dinner Event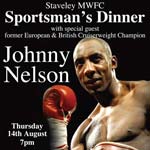 Friday 8th August 2014 - Staveley MWFC coverage sponsored by HKL Ltd
Champion boxer Johnny Nelson will be the special guest at a fundraising dinner organised by Staveley Miners Welfare FC later this month.

Nelson, who is a former European and British Cruiserweight champion, will be the guest speaker at the dinner on Thursday, August 14th with a 7pm start. The dress code is smart casual.

The event will also feature top comedian Jimmy Carol with Sky Sports reporter and Chesterfield FC's Media boss, Nick Johnson, acting as your... READ MORE...
Commonwealth Games Medal Success For Derbyshire Athletes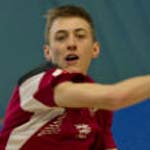 Wednesday 6th August 2014
Derbyshire athletes enjoyed a string of medal successes at the Commonwealth Games, achieving podium finishes in swimming, shooting, table tennis and hockey.

City of Derby swimmer Adam Peaty, who is supported by Derbyshire Sport's ICON bursary scheme, won Gold in the 100m breaststroke, Silver in the 50m breaststroke, and Gold in the men's 4x100m medley relay. His City of Derby teammate Danielle Lowe finished eighth in the final of the 400m individual medley, and was fourth in her 200m breaststroke heat, taking 13th place overall. READ MORE...

Everyone Pitches In To Make 'Festival Of Football' A Success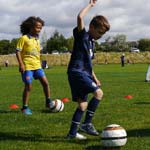 Wednesday 6th August 2014 More than 300 people turned out to a festival of football at Holmebrook Valley Park last weekend.

The free event, organised by Chesterfield Borough Council, was held to allow residents to try out the new football pitches at the park.

Coaches from Chesterfield FC and the FA were on hand to offer coaching to youngsters.

There are four adult and three mini pitches at the site, all... READ MORE...
"A Very Proud Moment!" CFC's Memorial Garden Is Unveiled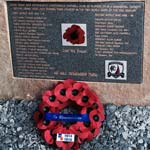 Monday 4th August 2014 It was perhaps fitting that, the weekend immediately prior to today's 100th anniversary of the beginning of World War I, Chesterfield FC's Memorial Garden would be see its first memorials unveiled in the presence of The Mayor of Chesterfield, Cllr Alexis Diouf, Mr William Tucker Lord- Lieutenant of Derbyshire and the High Sheriff of Derbyshire, Mr David Coleman.

As part of a Gala Dinner which celebrated the completion of the 'first phase' of the project, guests gathered outside at the newly created garden at the rear of the Proact's East Stand, to take part in a ceremony to remember the fallen players and officials at the club - and pay respects to some of those... READ MORE & AUDIO...
Namibian Commonwealth Bronze Medallist Visits Mayor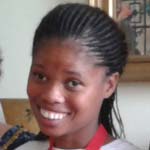 Friday 1st August 2014
With just under a week of the Commonwealth Games in Glasgow left, one medal winner came to Chesterfield yesterday to see the sights - and meet the Mayor and the society that celebrates the twinning of Chesterfield with the Namibian town of Tsumeb.

Johanna Benson, 24, and a member of the Namibian Para-Sport team competing at the games, was invited here by Derek Sherratt, a member of the Tsumeb Society, after he met her whilst attending an event at which the Namibian High Commissioner was present. READ MORE...

Holmebrook Park Hosts 'Festival Of Football'
Tuesday 29th July 2014 Chesterfield football fans can put their best foot forward at a festival of football to celebrate the reopening of pitches at Holmebrook Valley Park.

The event, organised by Chesterfield Borough Council, takes place on Sunday 3rd August from 10am to 2pm and allows residents to try out the improved football pitches at the park. The event is free and there is no need to book.

Coaches from Chesterfield Football Club, the Football Association and local coaches will be offering training for youngsters. READ MORE...
Victoria Tackles Gruelling Desert Marathon For Local Charity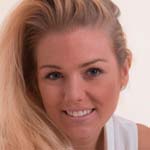 Monday 28th July 2014 A Chesterfield woman is set to go the 'extra 150 miles' for a Chesterfield based children's cancer charity when she takes on a gruelling marathon challenge in the Sahara Desert.

Victoria Crampton, 24, will compete in the Marathon de Sables - dubbed the toughest footrace on earth - in aid of Chesterfield based national charity, Kids 'n' Cancer, which specialises in securing Proton Therapy treatment for young people with different forms of cancer.

The challenge, which will take place in April 2015, will see... READ MORE...
Cabinet Decides On Site For New Queen's Park Sports Centre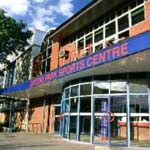 Tuesday 15th July 2014 Plans for the replacement Queen's Park Sports Centre have moved a step closer.

At their meeting today (Tuesday, 15th July) Chesterfield Borough Council's cabinet decided the centre can be built on the site of Queen's Park Annexe, subject to planning permission. It means 19,050 square metres of land at the Annexe site can be used for the new sports centre rather than as open land following a public consultation on the plans.

This is less than half of the land at the site. The other area... READ MORE...
67 Year Old John Is 1,000th Entrant To Chesterfield Marathon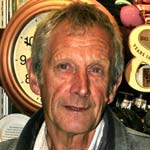 Tuesday 10th June 2014 A 67-year-old man from Clay Cross has become the 1,000th person to sign up for the Chesterfield and Derbyshire Marathon.

John Edward Bee, a former member of North Derbyshire Running Club, will take part in the 26-mile distance event on September 14th. While an experienced runner, it will be the first Full Marathon for John, who has taken part in a number of half marathons, 10km and 5km races in the past.

John said: "I'm hopeful I can finish the full distance, but whether I can run all the way is another matter! It's really all about taking part and showing..." READ MORE...
Spireites' Boss Set For Chesterfield Half Marathon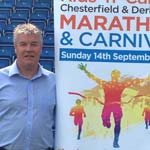 Saturday 31st May 2014 Chesterfield FC Chief Executive Chris Turner is one of the latest people to sign-up for the Chesterfield and Derbyshire Marathon.

Chris will run the Half Marathon distance within the race, which takes place in the town on September 14th. He is running on behalf of the Spireites' Football in the Community programme.

With the 1,000 registered runners total set to be broken today (with the entry discount deadline at midnight tonight - Saturday 31st May), the event also includes the main event of the full marathon along with a relay race, where four... READ MORE...
Win A Pair Of Tickets For Celebs v CFC Legends Charity Game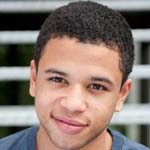 Wednesday 28th May 2014
JD Sports have given us 3 pairs of tickets for you to win for a very special football game taking place at the PROACT this Sunday, 1st June. The winner will also receive a T-Shirt signed by all the celebrities.

Stars of the TV soaps, including Jack Mcmullen, better known as Finn Sharkey and Ben Ryan Davies from Waterloo Road, along with Calvin Demba (pictured), from Hollyoaks will be at Chesterfield FC's stadium to take on a team of Chesterfield legends - expected to include Bob Newton, Jack Lester, Dave Waller, Steve Norris and Sean O'Neill. READ MORE...
Global Brands Management Train For Three Peaks Challenge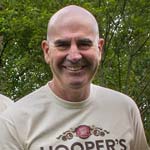 Friday 23rd May 2014 On 5th July, the Global Brands management team will swap their suits for walking boots, as they set out on a gruelling 24 hour challenge to scale the UK's biggest mountains, as part of the National Three Peaks Challenge.

Chairman and Global Brands founder, Steve Perez, will be joined on the walk by the board of Directors; Mark James, Simon Green, Shaun Bacon, Julian Atkins and Seb Perez.

Starting out in the early hours at Ben Nevis in Scotland, the 24... READ MORE...
Plans For New Queen's Park Sports Centre Approved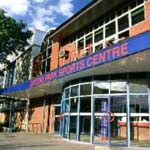 Wednesday 21st May 2014 Councillors have approved plans for the replacement Queen's Park Sports Centre.

At their meeting on Monday 19th May, members of Chesterfield Borough Council's planning committee approved the plans for the new centre to be built on the site of Queen's Park Annexe, subject to planning conditions.

Councillor Amanda Serjeant, Chesterfield Borough Council's Executive Member for Leisure, Culture and Tourism said: "Now the plans have been approved, the new Queen's Park Sports Centre has moved a significant..." READ MORE...
Chesterfield Actor Takes On Lucky Marathon 13 In Hometown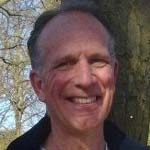 Tuesday 29th April 2014 Chesterfield actor George Telfer is set to take part in his 13th marathon on home soil.

Mr Telfer, who starred in the 'Auton' film series, will be joining 1,000 runners expected to take part in the Chesterfield and Derbyshire Marathon on September 14th.

The 52-year-old has previously run ten London marathons for charity, eight of which have been in aid of charity Whizz Kids, an organisation who provide motorised wheel chairs for disabled children, helping to raise nearly £20,000... READ MORE...
Double Win For 12 Year Old Yachtsman Daniel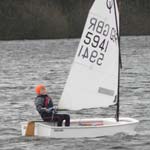 Tuesday 29th April 2014 The first two events in the 14th Derbyshire Youth Sailing Peak Dinghy Spares Series have been won by 12 year old Daniel Wellbourn Hesp from Bonsall, who is a member of Carsington Sailing Club.

Daniel, who attends Anthony Gell School and is an accomplished Optimist class dinghy sailor, is currently leading the series ahead of the reigning Derbyshire Youth Sailing Champion from 2013, Josh Haynes (15) of Matlock, who is a member of Trent Valley Sailing Club and sails a Laser 4.7 class dinghy.

The first two events at Burton Sailing Club and Toddbrook... READ MORE...
Tapton Golf Pro Recognised For Dedication To Coaching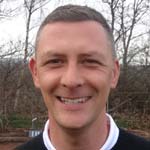 Wednesday 23rd April 2014 A leading North Derbyshire golf pro has been recognised by a prestigious instructor board for his dedication to coaching.

Craig Pollard, who delivers golf sessions at Tapton Park Golf Course, which is operated by Sheffield International Venues (SIV), has been honoured by the Professional Golfers Association (PGA) board.

Craig, who leads one-to-one coaching, group coaching for the new Junior Academy at Tapton and 50 plus Academy, has been a qualified PGA coach for more than 12 years, but now celebrates further accreditation by receiving... READ MORE...
Chesterfield Marathon Offer To Sheffield Half Marathon Runners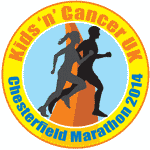 Thursday 17th April 2014
Runners in the cancelled Sheffield Half Marathon are being given a discount to enter in the Chesterfield and Derbyshire Marathon in September.

Organisers of the Chesterfield and Derbyshire Marathon will provide entry into the full marathon at £25 and the half marathon at £15 - a reduction on the current prices of £35 and £20 respectively - if they sign-up before June 1st 2014.

Also, any runners entering the team relay race, usual price £100, will receive a £20 discount, even if only one of the team members qualifies for the... READ MORE...
Young Local Skater Invited To International Training Camp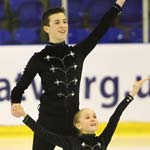 Friday 11th April 2014
Two talented young iceSheffield ice skaters have been invited to a high-profile international training camp in Germany.

Ice dance duo Lucy Hancock, 11, and Sam Lawrence, 14, from Chesterfield, have progressed through the Learn to Skate programme at iceSheffield.

They are now preparing to spend ten days at the specialist training camp in Oberstdorf where they will be coached by some of the world's elite and skate alongside top couples in their age category from all over the globe. READ MORE...

Cheerleading & Cabaret Performances At Chesterfield Marathon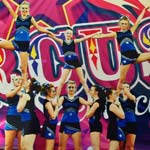 Wednesday 9th April 2014 Two performance acts have been confirmed for one of Chesterfield's biggest mass participation events in more than 30 years.

Crystal Cheer and Dance and Directions Theatre Arts will entertain crowds at the Chesterfield and Derbyshire Marathon on Sunday, September 14th.

The marathon will raise funds for children's charity Kids 'n' Cancer UK, as well as other local charities and causes.

Crystal Cheer and Dance will perform some of their American... READ MORE...
Cycling Legend's New Cycling App Has Peak District In Top 5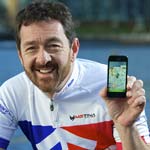 Monday 7th April 2014

A new app from cycling legend Chris Boardman showing his favourite routes, has been launched with the Peak District featuring in the top five rides.

With excitement levels rising ahead of the Tour de France, which comes to Britain in July 2014, Chris Boardman has teamed up with Ordnance Survey to create OS Ride. The easy to use app uses Ordnance Survey's detailed outdoor mapping, enabling cyclists to successfully navigate and track their progress as they ride the routes ridden by Wiggins, Froome, Cavendish and co. READ MORE...

The Pros And Cons Of In-Play Betting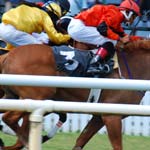 Monday 7th April 2014 A bet on a sporting event is usually made before it takes place, based on a prediction of the likely outcome of the contest. But recently, 'in-play betting' has become popular. So, what is it about? Here are some of the the pros and cons of betting in-play.

In-play betting consists in placing a bet after the sporting event has started and up to its conclusion. This means the person placing the bet can react, change their prediction on the outcome or back up their first opinion while watching a live event.

When betting 'in-play', bets can be placed on a variety of... READ MORE...
Latest Staveley MWFC's Football Camp Dates Announced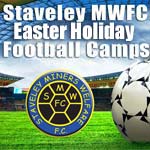 Thursday 3rd April 2014 - Staveley MWFC coverage sponsored by HKL Ltd
Staveley MWFC are holding two new exciting two-day Football Camp for all youngsters aged 5 to 16, during April's Easter holidays, after the hugely successful Half Term camp in February.

The holiday's are not too far away, and Staveley MWFC's football development coaches are staging TWO 2-day Football Camps to give the chance for boys and girls aged from 5 to 16 to let off some steam, learn some new skills and have some great fun. As before, to beat any chance of bad weather disruption, the camps will take place on school premises where indoor facilities are... READ MORE...
Chesterfield Pub Poker Player Secures Vegas 100 Place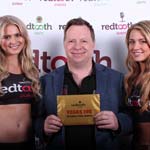 Thursday 27th March 2014
A pub Poker player from Chesterfield has secured one of the final places on a trip to Las Vegas!

Adrian Fazakerley, of the Dusty Miller pub in Barlborough, won the prize after finishing in the top ten of the 2014 Redtooth Poker Vegas 100 tournament.

More than 200 of the best pub poker players in the country took part in the second National Final at Grosvenor Casino, Sheffield, with the best ten joining 90 other players, who are already heading to America in May after winning... READ MORE...
Chesterfield Junior Blues Are On The Way To Wembley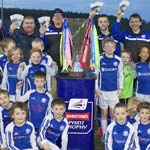 Thursday 27th March 2014 A junior football team from Chesterfield is Wembley bound, after being rewarded for their work within the community by the Johnstone's Paint Trophy.

Chesterfield Junior Blues have been awarded 50 tickets for Chesterfield's big Johnstone's Paint Trophy Final showdown with Peterborough United at Wembley on Sunday.

Tournament sponsors Johnstone's Paint ran a competition to allocate 50 tickets for a junior football team in the Chesterfield area, to mark the... READ MORE...
Cambodian Horror Crash Stuns Derbyshire Charity Expedition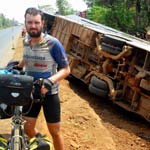 Friday 21st March 2014 Long distance cyclists Dave Cook and Paul Cave of Baslow, Derbyshire, have vowed to carry on with their 9,000-mile charity ride through South East Asia, despite a nightmare coach crash in Cambodia which left one of their team and a friend in hospital and saw some of their most valuable equipment looted from the wreckage of the overturned bus.

Reports reaching England reveal that the 'Action4Asia' expedition's communications officer, Norwegian schoolteacher Arja Soermo and her friend, Catherine Henson, both received head injuries when the coach travelling towards Phnom-Penh crashed at speed at 5am, ran into a deep roadside... READ MORE...
Chesterfield MP Backs Town Marathon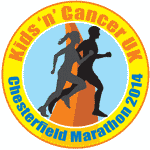 Friday 28th February 2014
Toby Perkins, Chesterfield MP and Shadow Business Minister, has given his support to the Chesterfield and Derbyshire Marathon.

The Marathon will take place on Sunday, September 14th, in aid of children's charity Kids 'n' Cancer UK, along with other local charities and good causes.

Runners can take part in a full marathon, half marathon, fun run and a relay race, where four competitors take a share of the course. More than 1,000 people are expected to take part with entries now open for all events. READ MORE & VIDEO...

Why Is There A Gambling Culture In Professional Football?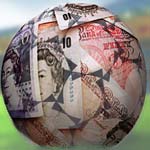 Monday 24th February 2014 - Guest article by Ryan James.

Ahh the life of the pro footballer! Beautiful WAGs, mass acclaim from the fans, practically unlimited cash... I don't know about you, but if I were in their boots, I'd dedicate pretty much the entirety of the summer break to living the high-life.

Of course, this is what many top footballers actually do, and it seems that many of them end up hitting the casino in the process (stories abound of a few current top level professional footballers who have allegedly blown up to £50k in one unfortunate night!) READ MORE...
Cheltenham Festival 2014 Preview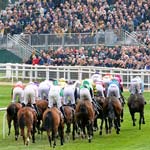 Wednesday 12th February 2014

The 2014 Cheltenham Festival is coming up fast, with all eyes in the racing world looking towards the highlight of the national hunt season.

Beginning on March 11th and lasting for four days, the Cheltenham Festival includes 27 races run by some of the world's best racehorses and jockeys. The first race of the festival, the Supreme Novices' Hurdle, will be accompanied by the traditional Cheltenham Roar from the huge crowd, and is the start of the most entertaining week in jumps racing. READ MORE...
Primary School Football Team 'Kitted' Out In Style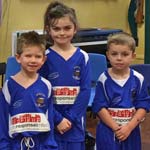 Tuesday 11th February 2014 One local primary school is hoping to kick start their season after a donation of football kits by a local company.

Barrow Hill Primary have benefitted from a sponsorship deal with local firm City Response, who are based nearby. The property maintenance business pride themselves on community partnerships - a move which Managing Director Billy Park is keen to expand, telling The Chesterfield Post, "We're very much a community based organisation, the community means so much to us, that's where our work is.

"We have 20 apprentices, well above average for the industry..." READ MORE...
'On Yer Bike!' Cyclists Wanted To Represent Chesterfield FC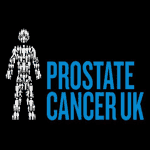 Wednesday 5th February 2014 An appeal has gone out for cyclists to represent Chesterfield FC in the London to Amsterdam Football League Challenge this summer.

Starting on Friday, June 6th and ending the following Monday, the challenge will involve cycling around 150 miles over two days. Under the leadership of a 'club captain', the team will raise money for Prostate Cancer UK.

After cycling through the Essex countryside and boarding an overnight ferry from Harwich, those taking part will then follow the coastline on cycle... READ MORE...
Franke Sissons: More Support For Youth Sport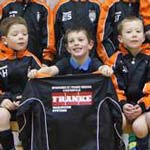 Tuesday 28th January 2014 - Other Sports proudly sponsored by CASA Hotel
Franke Sissons has been manufacturing washroom and catering products in Chesterfield for 230 years, this year.

But the Company, which employs over 80 people at its Carrwood Road factory in Chesterfield, is also a keen supporter of youth sport and good causes locally. 

So, when John Mason, a laser programmer with Franke Sissons, suggested Wingerworth Junior Sports Association (WSJA) was in need of new team coats for its Wingerworth Wolves Under 7s squad, the Company agreed... READ MORE...

Staveley MWFC's Half Term Football Camp Announced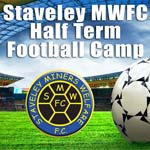 Saturday 25th January 2014 - Staveley MWFC coverage sponsored by HKL Ltd
Staveley MWFC are holding an exciting new two day Football Camp for all youngsters aged 5 to 16, during February's Half Term holidays, with a very special guest appearance for the presentations.

Half term is not too far away, and Staveley MWFC's football development coaches are staging a 2 day Football Camp to give the chance for boys and girls aged from 5 to 16 to let off some steam, learn some new skills and have some great fun.

To beat any chance of bad weather disruption, the camp will... READ MORE...
Chesterfield Junior Tennis Player Named As Aegon FutureStar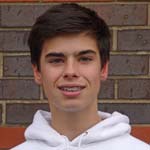 Wednesday 22nd January 2014

An up-and-coming junior tennis player from Chesterfield has been highlighted as one of the brightest talents in the country after he was included on the Lawn Tennis Association's (LTA) Aegon FutureStars programme, which recognises and supports some of the best juniors in the country.

13 year old Bradley Buckland is the emerging young star that has earned his place on the programme following a successful year on court - and will now receive added support from the LTA. READ MORE...

Transfer Deadline For Fans To Sign For Chesterfield Looming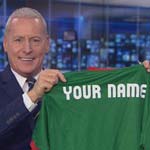 Thursday 16th January 2014 Chesterfield FC supporters still have three weeks to register their interest in signing for the Spireites with the 'Sign for Your Club' campaign closing on Sunday, 2nd February.

All Chesterfield fans have to do is register their interest at www.signforyourclub.co.uk.

This once in a lifetime opportunity for supporters to join their heroes is thanks to Papa John's, the official pizza partner of the Football League, which has a store not to far from the Proact Stadium, on Sheffield Road. READ MORE...
Shirebrook Student Kick Boxes Her Way To Two Gold Medals
Wednesday 15th January 2014 A 16-year-old kick boxer is showing off her talent in the ring winning two gold medals in a national competition.

Jade Humphries, a Shirebrook Academy student, won the medals at the WTKA Best of British competition, going up against advanced black belt fighters.

She competed in two categories, up to age 16 and 16 to 18, winning gold medals in both.

Jade, who lives in Langwith, said: "I'm so proud that I've been..." READ MORE...
Staveley MWFC Development School Begins 2014 Sessions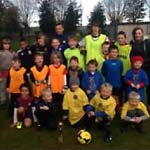 Friday 3rd January 2014 - Staveley MWFC coverage sponsored by HKL Ltd
Staveley MWFC are offering a fantastic opportunity on Saturday mornings for youngsters to get involved in football, beginning this Saturday, 4th January.

They will not only be coached to develop their football skills and fitness, but make new friends and most importantly, have lots of fun!

The youngsters will develop a different range of skills across all aspects of football and a set schedule has been made to ensure that each individual becomes a better footballer. READ MORE...

Chesterfield 'OzBoxer' Strikes Gold In Essex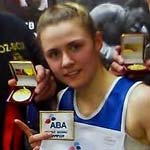 Tuesday 17th December 2013 A 15-year-old Chesterfield boxer has bagged a gold medal at the finals of the National ABAE Female Championships in Essex.

Jade Ashmore won the 54kg junior class at the event which took place in Brentwood, Essex on Saturday, December 14th.

Jade, who regularly trains with Derbyshire Constabulary's OzBox team in Chesterfield, beat Kennedy Atkins from Liverpool.

She said: "I'm one of only three female boxers at my club, so..." READ MORE...
The Footballing Future Is Bright In Chesterfield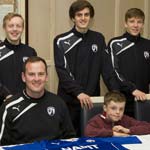 Tuesday 17th December 2013 Chesterfield's development centre is flourishing, providing youngsters from the region and beyond with a great opportunity to progress to the club's academy.

Eight youngsters recently made the step up to the academy and four development centre players featured in Chesterfield's youth team game against Doncaster Rovers at the weekend.

One of the new academy recruits, Liam Bell (12), who hails from Bolsover, praised the role played by the development centre. He said: "My progress..." READ MORE...
UEFA Give High Praise To Chesterfield FC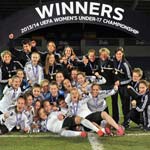 Friday 13th December 2013 Chesterfield FC officials have received a glowing endorsement from UEFA following the European Women's Under-17 Championship, which featured four games staged at the Proact Stadium.

The club hosted the final of the tournament, which saw Germany beat Spain in a penalty shoot-out after the two sides were tied at 1-1 at the end of normal time.

Tournament Director Adrian Bevington praised the club's handling of the matches. He said: "Chesterfield FC have been fantastic hosts of the UEFA European Women's Under-17 Championship and provided us with a... READ MORE...
Young German Stars Triumph At The Proact Stadium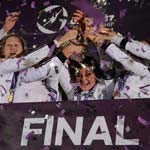 Monday 9th December 2013 Germany came from behind to beat Spain, in a thrilling penalty shoot-out, in the final of the Women's Under-17 European Championship at Chesterfield FC's Proact Stadium.

Spain took the lead in the first half, only for their German counterparts to equalise late on in the second, then snatch the victory by 3 goals to 1 in the shoot out.

The final soon burst into life as Spain's Patricia Guijarro capitalised on a loose ball on the edge of the German box, the UD Collerense midfielder made room for a half volley which nestled in back of the net to break the deadlock... READ MORE...
UEFA Invites Football Fans To See The U17 Ladies Euro Final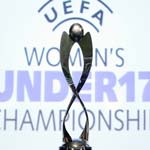 Friday 6th December 2013 - Other Sports proudly sponsored by CASA Hotel
Football fans are invited to come down to Chesterfield FC's PROACT Stadium on Sunday 8th December to be part of an exciting afternoon of women's football, as the best young female footballers in Europe will play for victory in the Final of the UEFA European Women's Under-17 Championship (KO 5.00pm). Spain overcame England to make it through to the final and will take on Germany.

Defeat may have ended England's European dream, but a win over Italy in the third/fourth-place play-off, also on Sunday at Burton Albion FC (KO 12.00pm), will secure a spot at next year's FIFA Women's U17 World Cup... READ MORE...
Chesterfield College Earns Derbyshire Active Workplace Mark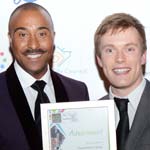 Friday 6th December 2013 Chesterfield College has become the first organisation to be awarded the Derbyshire Active Workplace Mark.

The Derbyshire Active Workplace Mark recognises workplaces in Derby and Derbyshire that have taken positive steps to encourage their workforce to become more active and more involved in sport and active recreation.

Chesterfield College has been awarded the 'Achievement' level of the Derbyshire Active Workplace Mark. This recognises that a workplace has demonstrated a real commitment to developing and increasing the physical..." READ MORE...
Semi Finals For Ladies U17 Euros - And Win Tickets For Final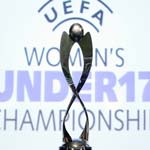 Wednesday 4th December 2013 - Other Sports proudly sponsored by CASA Hotel
Football heavy weights England, Italy, Germany and Spain have reached the semi finals of the UEFA European Women's Under-17 finals being hosted by The Football Association, plus we have 5 family tickets to win for Sunday's Final!

Italy will meet Germany in the first semi final, which kicks off on Thursday 5th December at 5pm at Chesterfield FC's PROACT Stadium - followed by the England v Spain semi final at Burton Albion FC later in the evening, kick off 7.00pm.

Italy topped Group A by beating England and Portugal and will... READ MORE...
Young Lionesses Roar To Victory At The PROACT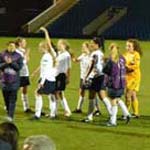 Saturday 30th November 2013 It was a case of girl power on Friday night as Chesterfield's PROACT stadium hosted their first match of four as part of the UEFA European Women's U-17 Championship.

A prestigious international event which showcases the finest young female footballing talent around - Chesterfield was picked alongside 3 other stadiums to host the group stages of the tournament, and then the Final on December 8th.

England's young lionesses came to Chesterfield to take on Austria in the second game of their group stages - beginning at Telford United's... READ MORE...
Here Come The Girls!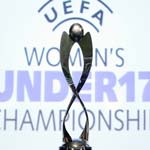 Thursday 28th November 2013 England fans are being urged to come down to Chesterfield FC's PROACT Stadium on Friday 29th November to be part of an exciting evening of women's football, as the England team will play their second match of the much-awaited UEFA European Women's Under-17 Championship.

The game will kick off at 7pm and the Three Lions will play Austria.

The UEFA European Women's Under-17 Championship is the pinnacle competition in Europe for this age group and the games will give the opportunity to see the stars of tomorrow. READ MORE...

Win Tickets To See The Female Football Stars Of Tomorrow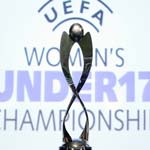 Monday 25th November 2013 Chesterfield FC will play its part in the development of the future of Women's football - as it hosts many prestigious games, including the Final, in this year's UEFA U17 European Women's Championships at the PROACT stadium - and you can be a part of it - as we have 5 Family tickets to the match on Friday 29th November to give away!

Ahead of the tournament, Lois Fidler has named her England squad to compete in the Championship on home soil later this week.

The Head Coach has called upon an experienced band of players... READ MORE...
Planning Application For Queen's Park Sports Centre Available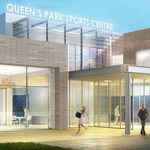 Tuesday 19th November 2013 Chesterfield Borough Council has announced that the planning application for the new Queen's Park Sports Centre has been published.

Residents are invited to have their say on the development, which councillors say will reduce subsidy costs and be more energy efficient that the existing building.

The proposed new development, which would see a state of the art sports facility built on the current Annexe, has already undergone one round of public consultation and a full council debate after concerns were raised by local residents. READ MORE...

Spireites' Help Proves That 'School Is Cool!'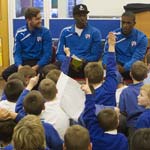 Friday 15th November 2013
Chesterfield FC have been praised for helping to improve the attendance record at Whitecotes Primary School.

For the first term last year, the school had 76 children with full time attendance. This year, for the same period, there are 120 children who have achieved 100% attendance.

The Chesterfield FC Community Trust has helped the school achieve this impressive result by offering pupils free match tickets as... READ MORE...
KIDS 'n' CANCER ARE LOOKING FOR CHARITY VOLUNTEERS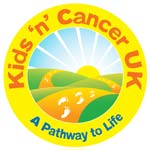 Monday 4th November 2013
Chesterfield based national charity, Kids 'n' Cancer UK, are searching for much needed volunteers to collect money on behalf of the Charity.

They now have secured dates and times and are wanting to hear from you if you can spare an hour to help on one of their specified days. It doesn't have to be a permanent commitment, a one off would be a great help too!

For further details please contact Morgan at Kids 'n' Cancer on 01246 236566 or via email on morgan@kidsncancer.co.uk. READ MORE...
Post Office Team Cycle 85 Miles In Shape Of Pudsey's Ears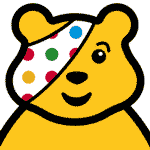 Thursday 31st October 2013 Post Office Ltd is proud to announce The Pudsey Bike Ride for BBC Children In Need, which will see an intrepid Post Office team cycle 85 miles across Yorkshire - in the shape of Pudsey Bear's ears.

On Wednesday 6th November, Post Office fundraisers will set off from Pudsey Post Office in West Yorkshire and visit branches at Harrogate Road in Bradford, Wetherby, Market Weighton and Chanterlands Avenue in Hull.

They will then finish their huge journey at Hull's Boulevard Academy, visiting a sports project funded by BBC Children in Need and run by... READ MORE...
Student Creates 1st UK Website For Teens With Cerebral Palsy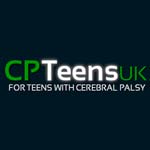 Monday 21st October 2013 A Chesterfield teenager with cerebral palsy is using her gap year to help other young people with the condition, by creating the UK's first website dedicated to them.

Ellie Simpson has created 'CPTeensUK' for teenagers with cerebral palsy to get in touch and share their experiences with each other - and has already attracted some famous followers on Twitter. 

The 18-year-old was diagnosed with four-limbed cerebral palsy as a baby and treated at Sheffield Children's Hospital for much of her early life... READ MORE...
Swimathon Raises Over £2,000 For Kids 'n' Cancer Charity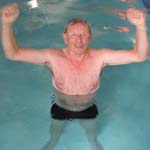 Thursday 17th October 2013 A Swimathon by a retired school-teacher has raised over £2,000 to help kids with cancer.

David Windle, aged 69 from Newbold, and a Past President of the Rotary Club of Chesterfield, has raised the money for the Chesterfield based charity, Kids 'N' Cancer UK, by swimming a marathon length 26 miles, 385 yards.

His sponsored swim took place over the week 7th-11th October 2013, when he swam 3,516 lengths of the pool at Ringwood Hall Hotel Health & Fitness Suite in a total time of 16 hours 56 minutes. READ MORE...
UEFA Women's U17 Euro Championships Final At The PROACT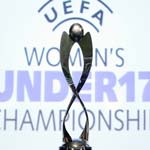 Wednesday 16th October 2013
It has been confirmed that Chesterfield FC's Proact Stadium will host four games in the UEFA Women's European Under-17 Championship Finals, including the Final itself.

After the tournament kicks off with England playing at AFC Telford United's New Bucks Head stadium on Tuesday, November 26th, the young lionesses will play their next group match at the Proact Stadium on Friday, November 29th (kick-off 7pm).

This is then followed by a further fixture in Chesterfield on... READ MORE...
Let The Playing Begin! Celebrities Declare Chester's Den Open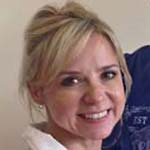 Monday 7th October 2013 Actor and TV presenter, Sarah-Jane Honeywell and Hollyoaks Actor Ayden Callaghan, cut the ribbon to Chester's Den on Saturday - overseeing the official opening of The Hub at Chesterfield FC's Proact Stadium.

Sarah-Jane, who presented CBeebies shows on the BBC, was joined by Chester and Sean Goldsmith from Peak FM - and was only too happy to speak to children and parents who had come along to share the day.

Born in Worksop, Sarah-Jane has performed on stage and screen in various productions, including pantomimes. READ MORE...

Local Student 'Pitches' In With Kenyan Children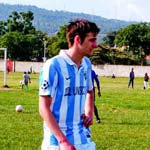 Thursday 3rd October 2013 One local student has been described as a 'credit to Chesterfield' after completing a volunteer project in Africa.

19-year-old Chris Spencer-Payne, from Derbyshire, had always wanted to visit Kenya: "I had wanted to do some voluntary work before I go to university in September and I wanted it to be in Kenya as my Dad was born there; so I had wanted to visit for a while."

An avid football fan, Chris decided to sign up for the Projects Abroad Sports Project in Nakuru. He said, "Football is my life so why not..." READ MORE...

Chesterfield Swimming Star In The Making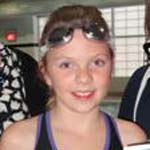 Monday 30th September 2013 A swimming star in the making, 9-year old Natalia Mettam, has become the first person to complete her swimming Honours Award, at Staveley's Healthy Living Centre.

Natalia, from Woodthorpe in Staveley. started swimming at the centre when it first opened in 2008, age 5 years old. A natural swimmer, she has successfully completed the Amateur Swimming Association (ASA) Learn to Swim pathway awards 1 - 10 as well as the Bronze, Silver and Gold challenge awards. 

For her final Honours Award she had to achieve a multitude of... READ MORE...
Chesterfield FC's 'Unsung Hero' Is Honoured By A Prince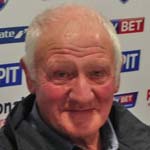 Tuesday 24th September 2013 There are few people who go to Chesterfield Football Club who haven't encountered Jeff Hall!

In fact, the man voted 'Fan of the Year' in 2006 does so much for the club around the town, that there are probably very few residents of Chesterfield who wouldn't recognise him.

And now his loyalty and commitment to the club has been rewarded with a trip to Buckingham Palace on October 7th, where he will meet HRH the Duke Of Cambridge, President of the FA, and be publicly thanked for his... READ MORE...
North East Derbyshire Leisure Centres In Line For Investment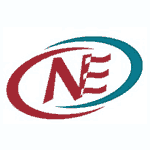 Monday 23rd September 2013 Residents are set to benefit from up to £270,000 worth of improvements which have been earmarked for two North East Derbyshire leisure centres.

North East Derbyshire District Council has approved proposals to refurbish Eckington Swimming Pool and Dronfield Sports Centre.

At Eckington, the gym will be refurbished and at Dronfield Sports Centre - which was transformed as part of a major refurbishment in 2008 - the gym equipment will be upgraded to ensure it remains state-of-the-art. READ MORE...
Rotarian's Marathon Swim For Kids 'n' Cancer Charity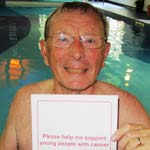 Friday 20th September 2013
A retired school-teacher from Newbold is in training for a sponsored marathon length swim, to help Chesterfield based charity Kids 'n' Cancer UK in its vital support of young people with cancer.

Rotarian David Windle, a former teacher at Newbold Community School and a past president of the Rotary Club of Chesterfield, was so moved by a recent talk given by the charity founder, Rotarian Mike Hyman, that he felt compelled to help the charity in their efforts to support children and their families who have a variety of problems associated with cancer. READ MORE...
Sheffield Sharks Basketball Team Adopt Kids 'n' Cancer Charity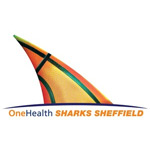 Tuesday 10th September 2013 The most successful professional basketball team in the UK have announced their decision to adopt national children's charity, Kids 'n' Cancer UK.

Chesterfield based charity, Kids 'n' Cancer, are today celebrating news of a major new supporter from the sporting world.

One Health Sheffield Sharks, our regions best known professional basketball outfit, have confirmed that they will make Kids 'n' Cancer UK their main adopted charity for the coming season, which commences on Friday 27th September... READ MORE...
Chesterfield's Community Hub Takes Shape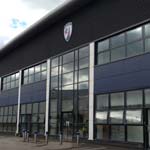 Monday 2nd September 2013 It was always to be pivotal part of the move to the Proact - and on Friday, members of the local press were given a tour of the new £1.5 million flagship Community Hub, now just two weeks away from completion.

The facility, partially funded by a grant from the Premier League Community Facility Fund, is due to open on 16th September and will provide a one-stop site for sporting activities.

Set to include a gym, a hydrotherapy pool, café, play area and... READ MORE...
Spireites Community Trust Fun Run To Aid Charities

Friday 16th August 2013 It's been announced that The Chesterfield FC Community Trust's 5K Fun Run will take place again next month.

The annual event will take place on Sunday, September 1st, with the 5k race starting at 10am and the fun run getting underway an hour later.

Money raised will go to the Chesterfield FC Community Trust and Ashgate Hospice.

The 5k race costs £12 to enter and starts at Sheepbridge with competitors running to the Proact Stadium, finishing with half a lap of the pitch. READ MORE...
Synergy Fundraiser For Orchid Male Cancer Charity At Casa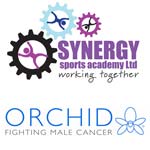 Friday 16th August 2013 A black tie event to be held next month is hoping to help promote and raise awareness of male cancer.

Synergy Sports Academy - in conjunction with Orchid male cancer charity - will be holding the evening at the Casa Hotel in September and is hoping for your support in raising vital funds for a charity that works throughout the year, to support and advise men suffering from the disease.

Synergy Sports Academy continues to work with grass roots football to develop talented young players from around Derbyshire and the... READ MORE...
£7.5m Investment To Boost Tourism With Pedal Power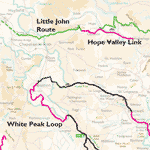 Monday 12th August 2013 Tourism in Derbyshire has been given a multi-million pound boost now a Derbyshire County Council-led project to enhance traffic-free cycle trails into the Peak District has been given the green light.
Pedal Peak is designed to put an estimated 3.5million people within reach of the Peak District National Park's cycle network - either directly by bike in less than an hour or following a short train ride.

And plans moved a step closer today when the Department for Transport announced it would stump up £5m for the project. READ MORE...

Only A Few Weeks Left To Try Out For Staveley MWFC Juniors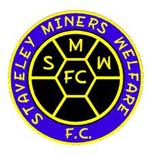 Monday 12th August 2013 - Staveley MWFC coverage sponsored by HKL Ltd
There are a only a few weeks remaining for any local junior footballers to try out for an exciting junior football opportunity to play for Staveley MWFC!

Firstly, the U15s - as they are essentially a new squad this season - are looking for a few more quality players to add to the existing core of the team, to carry on the junior successes of this successful and ambitious local football club.

If you're a parent, and think your kids are up to Staveley MWFC's demanding standards - or you're the 14 year old yourself - and you're... READ MORE...
Local Mum Wendy (Body) Builds Success At 45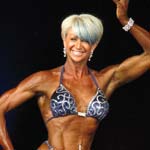 Thursday 8th August 2013 The old adage says that "life begins at 40" - and one local lady has certainly proved that as she took second place in a body building competition last weekend, having only taken up the discipline a year ago.

Wendy Ally, 45, of Clowne, competed in the British Natural bodybuilding Federation regional heats in Derby for the first time on Sunday and, along with her second place, earned the chance to compete in the National finals in September.

The Chesterfield Post spoke with Wendy on Monday, when she admitted that she was still "Excited at the opportunity, but it's scary too!..." READ MORE...

A Sports Centre For The 21st Century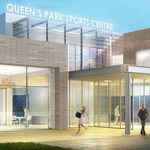 Monday 29th July 2013 We have today received images of what the proposed new Leisure Centre at Queen's Park Annexe would look like.

Currently subject to a consultation process - and the subject of debate at last week's council meeting when a 4,500 strong petition against the proposals was handed in - the new centre is expected to replace the 40 year old current facility, which the council says would cost £3million to refurbish and make good.

The first stage consultation was a huge success with 836 responses and facilities ranked in order of importance, with a 25 metre swimming pool... READ MORE...
The Debate Over The Future Of Queen's Park Leisure Centre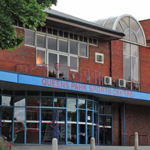 Thursday 25th July 2013

The subject of Queen's Park Leisure Centre has made many headlines in recent months - with Chesterfield Borough Council currently running a community consultation, into a proposed new 21st century health and leisure complex.

The proposed new complex would be built on the site of the derelict Queen's Park Annexe - and local campaigners are against this, suggesting alternative ways that the council could provide what they feel would be a more cost effective facility on the existing site. READ MORE & AUDIO...

Papa John's Football League Sponsorship In Chesterfield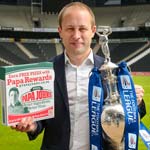 Tuesday 23rd July 2013 Chesterfield FC fans can look forward to a season of fantastic matchday meals and exclusive offers with Papa John's, Chesterfield, following the news that the UK's number one pizza chain has become the Official Pizza Partner of The Football League.

The agreement represents the first UK sport sponsorship by the world's third largest pizza chain. And with more than 200 stores throughout the country, The Spireites are set for a large slice of the action, with Papa John's offering them the chance to win a FREE pizza if Chesterfield FC wins their first game of the season with an exclusive Papa Rewards offer. READ MORE...
Consultation Continues On Queen's Park Sports Centre Plans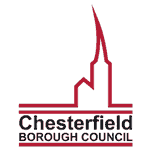 Monday 22nd July 2013 The second phase of the public consultation into plans by Chesterfield Borough Council to build a replacement Queen's Park Sports Centre is to begin.

More than 800 people responded to the first stage of a public consultation, which happened between 24th May and 14th June, (as previously reported HERE) and asked centre users, sports clubs and residents what facilities the new centre should have. 
 
The top five facilities requested were: 25 metre swimming pool; Multi-purpose sports hall; Gym/fitness suite; Children's water fun area; Learner pool. READ MORE...

Councillor Calls For Cricket To Inspire Active Lifestyles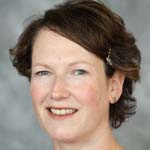 Wednesday 17th July 2013 - Cricket coverage sponsored by AUTOWORLD
The four day cricket match between Derbyshire and Yorkshire at Queen's Park, Chesterfield this week, will be attended by 500 local school children.

The juniors will form a guard of honour as the players enter the field, receive a talk regarding the values and history of the game, play Kwik Cricket on the field during the interval and gain autograph opportunities with players.

Councillor Amanda Serjeant, Chesterfield Borough Council's Executive Member for Leisure, Culture and Tourism, hopes attending the match... READ MORE...
Loads Of Legends As Teams Named For Charity Cricket Match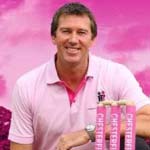 Thursday 11th July 2013 - Cricket coverage sponsored by AUTOWORLD
Aussie Legend Glenn McGrath has named a side packed with former Australia and England internationals as Derbyshire Legend Kim Barnett leads a Cricket Derbyshire side containing a further array of club legends for Monday's 'Chesterfield Turns Pink' Charity Twenty20.

While Damian Martyn. Ian Harvey, Phil Jacques and Jason Gillespie lead the Aussie contingent alongside captain McGrath, Yorkshire and England favourite Darren Gough will also be rolling back the years for the BuyMobiles.net McGrath Foundation XI. READ MORE...
Spanish Contingent Visit The PROACT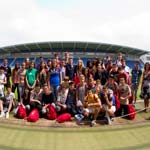 Thursday 11th July 2013 The Proact Stadium played host to some Spanish visitors, as students and leaders from the Chesterfield Centre, based in Madrid, paid the club a visit. They have been visiting the town since 1966.

The Spanish guests were greeted at the Proact by members of staff and given a tour of the facilities. The tour included a walk around the pitch and a look at the silverware and changing rooms. After their reception at the stadium they went to Stand Road Park and took part in a specially arranged training session.

A total of 38 students and two leaders have made the trip... READ MORE...
Halfords Join Re-Cycle To Send Unwanted Bikes To Africa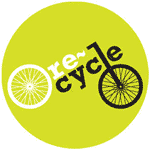 Wednesday 10th July 2013 Halfords' store in Chesterfield is to take unwanted bikes off customers' hands in an initiative to provide much needed affordable transport for communities in Africa.

For six days, from Thursday July 11th to Tuesday July 16th, Britain's biggest bike retailer is inviting customers to bring cycles currently lying abandoned in garages and garden sheds to any of its 460 branches.

Those donating bikes will be offered a 10% deal off the price of a brand new model as well as seeing their old two wheeler go to a good cause. READ MORE...

'Owzat For A Great Set Of Pink Wheels!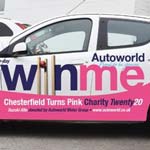 Tuesday 9th July 2013 Chesterfield Auto Retailer, Autoworld Suzuki - has entered into the spirit of the Chesterfield Turns Pink Twenty20 - by donating a pink car!

Chesterfield will turn pink on Monday 15th July, as Australian cricket legend Glenn McGrath spearheads a star-studded charity Twenty20 line-up in support of the McGrath Foundation, the Cricket Derbyshire Community Foundation and Breast Cancer Care.

And supporters, both at the ground and during the build-up, now have an opportunity to win a brand new Pink Suzuki Alto, with raffle tickets to be sold... READ MORE...
Local Police Launch New Twitter Service For Football Fans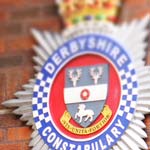 Monday 8th July 2013 Football fans attending Chesterfield and Alfreton Town games, can now follow new Twitter feeds to find out valuable information on home match days, after the new Derbyshire Police Twitter feeds were launched ahead of the friendly games beginning.

Derbyshire Constabulary, yesterday launched @SpireitesPolice and @ATFCPolice to tweet details about where fans can park ahead of matches, which pubs in the towns are fan-friendly and to give details of any road closures or traffic problems.

This information will be tweeted during every home game... READ MORE...
My Heart & Soul Is In This Job - Spireite Academy's Gerry Carr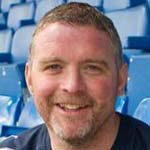 Monday 8th July 2013 It's been an undeniably busy period at the PROACT over the summer break - with wholesale changes to the backroom - and playing- personnel.

One of those brought in by Manager Paul Cook was Gerry Carr, who takes on the role of Academy Director and with it, the responsibility for honing young talent into, it is hoped, first team players for Chesterfield FC.

The Chesterfield Post spoke with Gerry at the PROACT last week, and it's clear that the undoubtedly lively and affable character has a... READ MORE & AUDIO...
Chesterfield Ladies FCs New Kit Grant And New Player Info...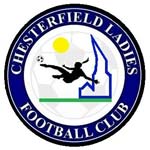 Sunday 30th June 2013 Chesterfield Ladies are proud to announce the club has received a grant from the Premier League Players Kit Scheme. The kit will be used by the new Under 11's team.

The club are also looking for players for new teams at U9's, U10's and U11's. Training is every Tuesday night from 6pm on Highfields Park, (S41 7DE). All 7 to 12 year olds welcome, no experience needed. Players are also wanted to compliment existing teams - age 7 to 70 - to attend various training sessions during the Summer.

Interested? Then contact Jon Storey on 07759 122832 or email... READ MORE...
Matlock's Evo-Stik League Long Service Awards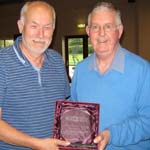 Friday 28th June 2013 Three of Matlock Town stalwarts have been recognised by the Northern Premier Football League who has presented them with Long Service Awards.

The individuals involved are Chairman, Tom Wright; Safety Officer, Stuart Else and Committee Member, Hazel West. All three have completed 38 years excellent service to the club and continue to do so.

Tom and Stuart originally became members of the club by being part of the team who set up the Gladiators Social Club, housed in the wooden... READ MORE...
Star-Studded Fixture Announced As Chesterfield Turns Pink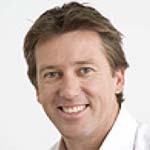 Thursday 27th June 2013 - Cricket coverage sponsored by AUTOWORLD Chesterfield will turn pink on Monday 15th July as Australian Test Cricket legend and Co-Founder of the McGrath Foundation, Glenn McGrath, spearheads a star-studded charity Twenty20 line-up in support of the McGrath Foundation, Cricket Derbyshire Community Foundation and UK charity Breast Cancer Care.

Players and supporters alike will don the colour pink in a charity Twenty20 fundraiser, Chesterfield Turns Pink, to increase breast awareness in young women, to support the UK Breast Cancer Care charity and to boost the McGrath Foundation's ongoing excellent work in Australia. READ MORE...
Alfreton Town FC Proud Of Community Facilities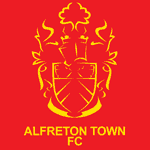 Wednesday 26th June 2013 Alfreton Town Football Club's involvement in the local community is long, varied, invaluable and something the club are rightly proud of.

Already renowned for their children's coaching schemes throughout the area over the past few years, the club's involvement goes far beyond that.

The Reds have helped dozens of local authorities and well-known national charities with their fund-raising events for a number of years with donations of signed shirts and footballs, other memorabilia, numerous family tickets... READ MORE...
Relaunch For CFC Community Trust's 'Saturday Morning Club'

Friday 21st June 2013 The Saturday Morning Club, run by the Chesterfield FC Community Trust, is being relaunched this weekend.

Based at Newbold Community School, the Saturday Morning Club will be held every Saturday, from 9.30am to 11.30am and youngsters from the age of five to 12 years are welcome to attend.

The Community Trust's Rachel Booth said: "The club offers boys and girls the opportunity to access quality football coaching, led by qualified Chesterfield FC Community Trust coaches. READ MORE...
Challenge Monty's 60 60 Score At Grassmoor Golf Club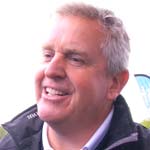 Friday 14th June 2013 Grassmoor Golf Club is to hold a challenge to see if anyone can beat international Golfing superstar Colin Montgomerie's 60 60 Driving Range score!

On Wednesday 19th June, Grassmoor Golf Club will play host to a FREE TO ENTER competition that allows golfers to see if they can beat Colin Montgomerie's score of 38 out of 60 on their installed 60 60 Golf driving range.

If anyone manages to defeat Monty, they will go into a draw for the chance to win a signed glove by the legend himself. READ MORE...

Local Under U16 Girls Football Team Looking For Fresh Legs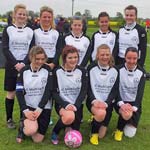 Thursday 13th June 2013 Chesterfield Town Under 16s Girls football team are staging trials for new players during June/July.

The team play in the Derbyshire Girls and Ladies League and are looking for girls aged 14 to 16, that are maybe looking to join a new team or a fresh challenge, to boot up and get themselves down to the trials.

Training takes place at Stand Road from 6pm to 7:30pm on Tuesdays.

They are looking for all players in all positions - but are also... READ MORE...

Will The Soap Stars 'Clean Up' At This Year's Charity Game?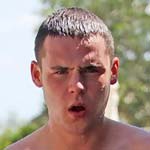 Wednesday 29th May 2013 This Sunday 2nd June, will see another great charity match take place, featuring soap stars and football legends who will grace (we use that term loosely!) the pitch at Glapwell FC.

Jamie Walker's 8th Charity Football game will feature stars such as Danny Miller (ex-Emmerdale and now of Scott and Bailey, pictured left) and Dancing on Ice Star, Matt Lapinskas.

It's also been confirmed this week that Spireites' Boss Paul Cook and his Mansfield Town counterpart, Paul Cox, will don their boots to compete... READ MORE...
Exciting Times Ahead As New Sports Academy Opens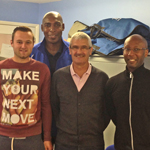 Wednesday 22nd May 2013 "It's an exciting new adventure for us" commented Dave Bentley, former professional footballer and former Chesterfield Academy Manager.

Along with Mark Jules, the duo will be teaming up to use their vast experience and skills in football to continue to support the development of young players at a grass roots level to go on to a professional level.

The pair will be heading up the newly-formed Synergy Sports Academy, which will allow them to offer their expertise to talented local, national and... READ MORE...
Brampton Manor's Body Transformation Challenge Triumph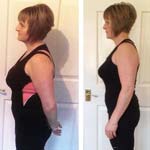 Thursday 16th May 2013 Over the last 3 months, Brampton Manor Fitness And Leisure Centre has been helping those who accepted the challenge to Transform their bodies and lives for the better and it's been such a success, they're doing it all over again - this time, raising money for Ashgate Hospice!

The challenge has now ended with the winner named as Marie Collins, who, as the pictures show, has completed an amazing transformation during the 12 weeks.

Marie says, "I will start with a big 'thank you', to Matt for introducing this challenge to Brampton Manor and his effort and support..." READ MORE...
Two Countries, Two Visits, One Goal.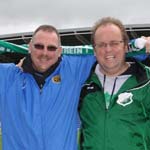 Tuesday 14th May 2013 As we reported last week, Staveley MWFC U13s hosted a big reunion last weekend - with a team they played a year ago in Aachen, Germany called S.C Grus-Weiss Lichtenbusch 1949 e.v.FC.

Lichtenbusch returned the favour this year, making their first trip to England to play the return fixture, with 57 in their party, aside from chief-organiser Jan Buchsteiner, the coaches and a few parents, they brought a 20 strong each U13/14 side and an U15/16 side.

But in this day and age of overpaid, over-pampered egos... READ MORE...
Boxing Spireite Set For Third Pro Fight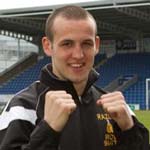 Tuesday 14th May 2013 Boxing Spireite 'Razor' Rod Smith is preparing for his third professional fight later this week.

Smith, 22, will take on Dee Mitchell at Ponds Forge in Sheffield in the 'Big City, Lights Out!' event on Friday night. Former footballer Curtis Woodhouse tops the bill.

Fighting at middle-weight, the Dronfield-based fighter won his first two professional fights by knock-out after 89 amateur bouts.

On a visit to the Proact Stadium, where he was... READ MORE...
Hot Shot Legue Back With The Sheffield Steelers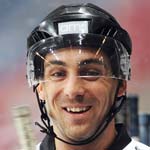 Tuesday 14th May 2013 Steelers leading scorer Jeff Legue has signed a new one year contract with the club.

Legue is new head coach Doug Christiansen's first import signing, "Having coached against Jeff, I certainly came to appreciate his skill set and clutch goals in big games" said Christiansen, "He can play in all situations, five on five, penalty kill, power play and also takes penalty shots which in our league is very important.

"Speaking with Jeff, I was impressed with his commitment and he echoed my desires to bring winning ways to the club." READ MORE...
Dowd, Christiansen And The Sheffield Steelers Reunited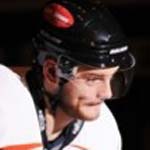 Tuesday 7th May 2013 The signing all Steelers fans have been waiting for was confirmed today with the news that this Country's best homegrown talent, Robert Dowd, had signed a two year contract.

Dowd returns to the UK following a season with Troja Lungby in Sweden. The Great Britain international left the Steelers after winning the league title in 2011, ironically to join Doug Christiansen in Belfast where he also won the championship the following season.

"I'm so happy to be back home" said Dowd..." READ MORE...
Boxing Clever... Life After OzBox!
Wednesday 1st May 2013 Six young people who train with Derbyshire Constabulary's OzBox team have gone on to win bouts as amateur boxers.

The four young men and two young women have been working with OzBox, which is a non-contact, boxing-based fitness scheme, for a number of years.

In recent weeks they have all got in the ring for competitive bouts and all six were victorious. 18 year olds Kieran Carte, James Drury, Lewis Hopkinson and Elizabeth Allcock along with 15 year old Jade Ashmore and 21 year old Ben Gore all triumphed during the bouts held across Derbyshire. READ MORE...

Tommy Wright Interview - "The Desire's Still There!"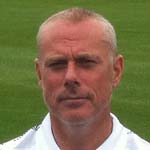 Monday 15th April 2013 Reflecting on a successful playing career spanning over almost 20 years, Chesterfield Assistant Manager Tommy Wright revealed to Lady Manner's student Dan O'Toole for The Chesterfield Post , what he thinks makes a top manager, why young players don't make it and shared his career highlights so far. 

Wright, scorer of 86 goals in 455 professional appearances, was born into a family with an impressive background in football; his father, Tommy Snr, was a Scottish International, highly regarded at Sunderland and his uncle, Jackie Sinclair, spent a period on loan at Saltergate in 1973 from Sheffield Wed... READ MORE & AUDIO...
Sir Geoff Hurst Visits Chesterfield Town FC U13s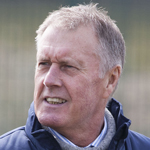 Tuesday 9th April 2013
Chesterfield Town FC U13s were joined by England football legend and McDonald's Director of Football, Sir Geoff Hurst at their home ground on Sunday 7th April after winning a competition on the McDonald's KickStart website.

World Cup winner Sir Geoff Hurst spent the afternoon watching the club's under-13s play a match, before going on to meet the club coaches and players. Sir Geoff also took part in a Q&A session where he discussed his own grassroots and professional career. READ MORE...

No Contract Renewal For Steelers' Head Coach Ryan Finnerty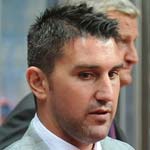 Thursday 4th April 2013 The Sheffield Steelers have confirmed that they will not be renewing the contract of head coach Ryan Finnerty following two seasons in charge of the club.

Finnerty (pictured) joined the Steelers as a player in 2006 and remained with the club for two and a half years, playing 188 games and scoring 64 goals before spells back in North America and Cardiff.

Finnerty returned to Sheffield as Player Coach in 2011 and as a stand alone Head Coach for this past season. READ MORE...
Belgian Spireite Cyclists Use Pedal Power To Proact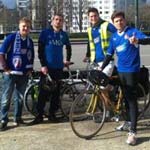 Tuesday 19th March 2013 Everyone looks forward to the end of the football season for different reasons and one group of 'adopted' Spireites have decided to make the last game of the season even more memorable by using it to help a charitable cause.

A team of Belgian fans who say that they have "fallen in love with the town" on their many visits here, will be cycling from Brussels to the PROACT in aid of Ashgate Hospice, helping to raise vital funds for what they term the 'best cause in town'.

The Hospice is celebrating it's 25 year anniversary this year... READ MORE...
Fancy Dress Fund Raising For Children's Hospice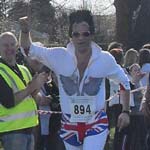 Friday 15th March 2013 A team of Architects from Chesterfield are dusting off their running shoes this weekend as they prepare for the Dronfield 10km on Sunday 17th, choosing local children's hospice Bluebell Wood as their cause.

The group of 15 runners, who work at WCEC Architects, Carrwood, are familiar faces at the Dronfield 10km as they participate each year in support of a charity.

Last year's event saw colleague and team member Jon Godwin bring fun to the run, when he participated in a classic Elvis Presley costume that grabbed the attention of the crowds, as will his extravagant outfit choice this time around. READ MORE...
Have YOUR Say On Chesterfield's Leisure Centres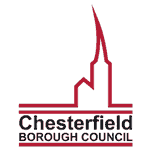 Thursday 14th March 2013 Residents are invited to have their say on Chesterfield Borough Council's leisure centre performance at Queen's Park and Staveley in a series of focus groups.

On this occasion, it's not intended to consult the groups on the replacement Queen's Park project, as this will  be later in the year. However, the council will provide a brief update on the recent decision to build the new centre and the planned timescale for the project delivery.

Two sessions will be held to discuss Queen's Park... READ MORE...
Chesterfield Athletes' Successes In Scottish Championships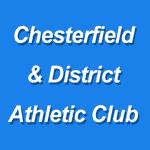 Wednesday 13th March 2013 Chesterfield and District Athletics club's pole vault squad travelled to Glasgow to compete in the Scottish National Indoor Championships.

The event, held at the new Emirates arena, built for the Commonwealth games next year, proved inspirational, and the long journey justified with the squad rewarded with 2 Silvers and a Bronze. Nathan Pentin finished 2nd in the U20 men's event with a height of 4.10m. Silver was also gained by Ella Barrett, who cleared 2.82m in the U16 women's where Rebecca Conway finished 5th with 2.32m. In the U18 women's vault Vicky Price collected Bronze with a height of 3.00m.
Million Pound Transport Boost For Chesterfield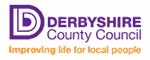 Tuesday 12th March 2013 Cyclists in Chesterfield are riding high after Derbyshire County Council announced a £1million extension to the town's cycle network.

The new trail will link Chesterfield railway station to the rest of the town, opening up more of the area to leisure and commuter cyclists as well as pedestrians. Part of the half-mile route follows the former Brampton branch line, creating a connection with the town's railway history.

Derbyshire County Council's Deputy Leader and Cabinet Member for Highways and Transport, Councillor Simon Spencer said: "This is a major project which will bring many benefits to Chesterfield." READ MORE...
Chesterfields Young Sporting Stars Receive £2,050 Cash Boost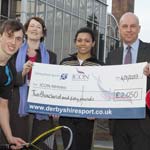 Friday 8th March 2013 Eight of Chesterfield's most promising sporting stars have shared in a £2,050 cash boost from business network ICON.

Table tennis players Liam Pitchford and Isobel Ashley, netball player Tyler Bexton, squash player Ashley Davies and fencer Hannah Lawrence have each received a bursary of up to £300, together with William Ward (Sailing), Alicia Barrett (Athletics) and Theo Hall (Karate).

All of the athletes are either currently competing for England or Great Britain or are part of recognised national development squads or club academy... READ MORE...
Chesterfield Ladies FC February 2013 Update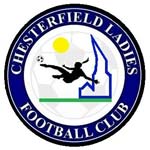 Thursday 7th March 2013
An update for Chesterfield Ladies FC of their results and performances during February 2013.

U11's - Their good run continues with one win and one loss. The win against Shaw Lane takes U11's into the League Cup Final.

U14's - Recorded a win with their only game in February. A good 11-0 win.

U18's Whites - Whites have lost both games 2-1. READ MORE...
'I Race For Life For Mum' - Chesterfield Event Organiser Sarah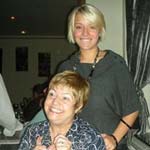 Tuesday 5th March 2013 As Mother's Day approaches (Sunday, March 10th), a Yorkshire woman who is in her first year as a Race for Life organiser will be thinking of the loss of her own mum who inspired her to take up the job.

Sarah Threadgall, aged 22, is the new Event Manager for this year's 5k event at Chesterfield.

In 2002, when Sarah was just 12 years old and her brother Richard 14, mum Liz, was diagnosed with breast cancer, aged 50.  Liz had a mastectomy, then underwent chemotherapy, and radiotherapy. READ MORE...
New Queen's Park Sports Centre Given Go-Ahead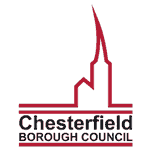 Tuesday 5th March 2013 Chesterfield Borough councillors have approved the new £8.5 million replacement for Queen's Park Sports Centre.

Members voted in favour of the plans which will see the new centre built on the site of the Queen's Park annexe in Chesterfield - near the existing tennis courts and bowling green.

The new centre, which would open in early 2015, would have a mix of modern facilities such as: Swimming pools with individual unisex changing rooms; Fitness suite; Area for spinning classes; Dance studio and a Multi-purpose sports hall. READ MORE...
Belgian Spireites Put Some 'Ooo-La-La' Into Daggers Game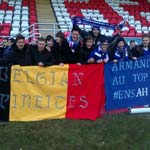 Tuesday 5th March 2013 The Belgian Spireites were out in force again at Dagenham last Saturday and it's probably fair to say they have a new hero.

The group, who are mainly from the Brussels area, speak French as their first language, so inevitably they were thrilled when Armand Gnanduillet signed.

The group's spokesman Sylvain Lecomte explained, "We had a great time, we met Spireites supporters before the game and cheered the team to three points for the whole 90 minutes. We even met Armand after the game and he seemed to be pleased to see us. He told us he is very happy at the club." READ MORE...
Brampton Manor Prize Draw Winner Terri 'Overwhelmed'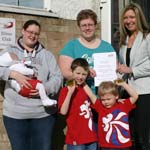 Monday 4th March 2013 Declaring herself 'overwhelmed', Terri Warburton of Chesterfield picked up her prize on Saturday morning after winning The Chesterfield Post's recent prize draw to win a six month family membership to Brampton Manor Country Club.

The 16th century property boasts a range of opportunities including squash courts, swimming pool and fitness suite and Terri, her partner Rachael and children will now be able to enjoy those facilities.

After being presented with her passes from Isobel Gibbions... READ MORE...
MP Welcomes Olympic Squash Boost For Brampton Manor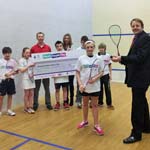 Thursday 21st February 2013
Brampton Manor Sports Club in Chesterfield has secured Olympic legacy funding from Sport England's Inspired Facilities fund to upgrade it's Squash and Racketball courts to elite competition standard.

Sport England has revealed that more than 1,000 local sports projects across the country have now received National Lottery funding through Inspired Facilities, which is part of the £150 million Places People Play legacy programme. Every sports facility that receives funding will carry the London 2012 Inspire mark - celebrating the link to the Games. READ MORE...
Community Trust Host Pre-Millers Brunch At The Proact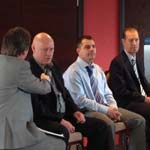 Wednesday 20th February 2013
An innovative event at the Proact - which took place ahead of Saturday's Rotherham clash - gave supporters the chance to take a trip down Memory Lane, before travelling to what for many, was a new ground, to take on old footballing foes.

Over 100 people attended an event which saw three legends Steve Cammack, Kevin Eley and Billy McEwan, talk about 'old times' between the two sides, watch footage of past games and enjoy a full English brunch before travelling together to the New York Stadium. READ MORE...

World News: Rafa Nadal Claims First Poker Tournament Win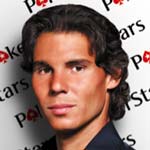 Thursday 14th February 2013 Tennis legend and Team PokerStars Pro Rafa Nadal has won his first ever PokerStars tournament - the King of Clay can now add the online poker victory to the 11 Grand Slam titles he already has to his name.

Nadal joined the world's leading poker website as a member of Team SportStars back in June of 2012. After receiving an injury that left him unable to dominate the court, Nadal turned his attention to the world of poker, "It's no secret that I love to compete and try my very best in everything, whether that's tennis, golf or video games," said Nadal when he first joined PokerStars. "When I discovered the game of poker, I chose to join PokerStars because they understand..." READ MORE...
Holidays Are Comin'... (Don't Panic - It's Not Christmas Yet)

Thursday 14th February 2013 A range of activities for youngsters to take part in during the half-term break has been organised by the Chesterfield FC Community Trust.

Chester's Holiday Club - at the Proact Stadium on Monday, February 18th, provides an opportunity to watch the first-team squad train on the pitch before securing autographs and having photographs taken with the players.

The event starts at 9.30am and finishes at 5pm and children will be required to bring their own lunch. Suitable for kids aged eight to 15 years, the cost of attending is £15 and pre-booking is essential. READ MORE...
Chesterfield Ladies FC Dec 2012 / Jan 2013 Update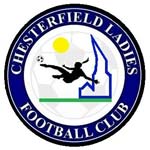 Tuesday 12th February 2013
An update for Chesterfield Ladies FC of their results and performances during December 2012 and January 2013. The weather has caused some disruption - with many games called off.

U11's - Their good run continues with four win, one draw and one loss. An excellent first season by the girls.

U14's - Have recorded one draw and two losses in close games. Performances better than results. READ MORE...

New Kit For Chesterfield Ladies FC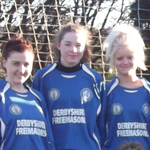 Thursday 7th February 2013

Chesterfield Ladies U18's Whites have been supplied with a new kit - a big thanks to the Derbyshire Freemasons.

Chesterfield Ladies also would like to thank Derbyshire Community Foundation for their generous help and support in securing the kit.

If you are interested in playing for Chesterfield Ladies visit the website www.chesterfieldladies.co.uk for more information. READ MORE...

Chesterfield Borough Council Ask You To Name A Rugby Road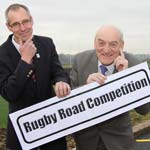 Tuesday 5th February 2013 Rugby fans can now make their final vote for their favourite street names for the two new streets in a competition run by Chesterfield Borough Council in association with Chesterfield Panthers Rugby Union Football Club.

The two streets are part of a new development on the club's former Sheffield Road Site, Stonegravels.

Chesterfield Borough Council ran the first part of the 'Name a Rugby Road' competition in November 2012 for residents to suggest names... READ MORE...
Fitness Looks Good In Clay Cross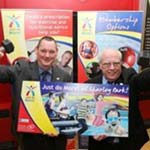 Monday 4th February 2013
Councillors in North East Derbyshire have officially launched a new-look leisure centre following a £530,000 revamp.

Sharley Park Leisure Centre in Clay Cross now has a brand new fitness suite, refurbished reception and improved disabled access thanks to the investment by North East Derbyshire District Council.

Work to modernise the reception area is now complete, and follows the opening of a new 40-station gym and wheelchair-accessible poolside... READ MORE...
Drop The Pounds (But Save A Few Too!) With Chester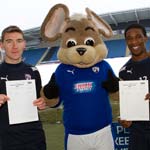 Wednesday 30th January 2013 After over-indulging on cheese over the festive period, Chesterfield's mascot, Chester the Fieldmouse, is on a mission to get healthier and lose a bit of his excess weight!

Chester has decided to issue a challenge to the people of Chesterfield and North Derbyshire to join him in his quest. As an extra incentive and to add motivation, Chester is asking those taking part to seek sponsorship which will be shared equally between the Chesterfield FC Community Trust and Prostate Cancer UK.

The Community Trust is the club's charity, working in the local... READ MORE...
Local Wrestler On The Bill As Famous Show Comes To Town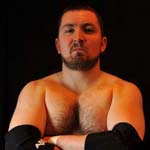 Monday 28th January 2013 UWE Megaslam American Wrestling, the entertainment company famed for it's all action family friendly American Wrestling events, are preparing to slam down for a debut in Chesterfield at The Winding Wheel Theatre on Saturday 9th February.

Touring up and down the country each year, they bring in the top stars from all over the world including America, Mexico, Canada as well as top competitors from all over the UK.

This rings especially true for their Chesterfield showdown as local... READ MORE...
WIN A Brampton Manor Fitness Centre Family Membership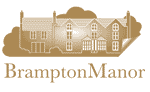 Saturday 26th January 2013 A fantastic prize of a 6 month Family Membership is on offer from Chesterfield's county wide popular venue for weddings, receptions and functions and business facilities.

Brampton Manor's fully equipped Health & Fitness centre is one of very few venues in Chesterfield that offers a creche, heated indoor pool, squash courts, fully air conditioned gymnasium as well as a fantastic class timetable including Bokwa, yoga, pilates and spinning. It is also now offering the chance to win an amazing FREE 6 month family membership* (2 Adults and 2 Children) to their health and fitness centre in our great FREE to enter Prize Draw. It's a fantastic prize and doesn't cost a penny to enter - and you can enter as many times as you wish! READ MORE...
CFC Community Trust's After-School Football Clubs

Tuesday 22nd January 2013 The Chesterfield FC Community Trust would like to hear from any local school interested in launching an after-school football club.

The clubs are for pupils of primary school age and they feature fun football skills and games for an hour each week over a six-week half-term.

The cost of attending is £12 for the full six weeks, "Working out at just £2 per session, it represents excellent value," said the Trust's sport, health and football Manager, Rachel Booth.

"Arkwright Primary School will be hosting a club for the first time this term on a Wednesday and Thursday for infants and juniors." READ MORE...
Chesterfield Fighter Boxes Clever For Charity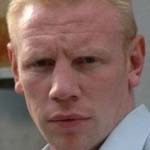 Friday 11th January 2013 Greg Scott-Briggs is happy to be written off before he meets a knock-out king in Derby next month.

Scott-Briggs has been matched with Wayne Evans on an EBF-sanctioned show at the Assembly Rooms, Derby on Sunday, February 17th - and the Chesterfield veteran knows he's tipped to lose their cruiserweight clash.

Evans impressed when he raced to a one-round win on the last show in Derby - but Scott-Briggs reckons he will stop the Doncaster power puncher's climb up the EBF ratings, "I'm told he's a fast starter, a big puncher..." READ MORE...
Chesterfield Ladies FC November 2012 Update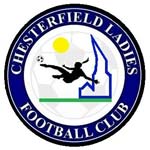 Tuesday 11th December 2012 An update for Chesterfield Ladies FC of their results and performances during November 2012.

U11's - On a three game unbeaten run. The team is now settling in well and are getting better with experience.

U14's - Have recorded their win of the season with an excellent win against Beighton Magpies having previously playing league leaders Wickersley three times.

U18's Whites - Have recorded three good wins in November. READ MORE...
Trio Given Branded Steps At The Proact Stadium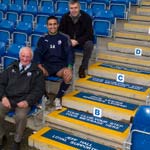 Thursday 6th December 2012 A trio who are closely associated with Chesterfield FC have had their names etched on steps at the club's Proact Stadium.

Chesterfield FC's record goalscorer, Ernie Moss, current star Jack Lester and loyal supporter Jeff Hall have been given the first three branded 'Stadium Steps' in the HTM Stand at the venue.

Fans can have personalised messages printed on the anti-slip steps, making them an ideal Christmas/birthday gift. They can also be printed with company logos and advertising messages. READ MORE...
Building On Chesterfield's Goalkeeping Heritage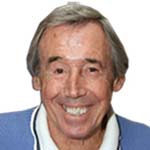 Wednesday 28th November 2012 Chesterfield Football Club - and the town itself - can boast a proud goalkeeping heritage and specialist coaching is available to try and ensure that continues.

World Cup-winning goalkeeper Gordon Banks started out with the Spireites, while former Arsenal custodians Bob Wilson and John Lukic, the former capped by Scotland, both hail from Chesterfield.

Current Chesterfield No.1 Tommy Lee, who has been the club's Player of the Year two years running, began his career at Manchester United... READ MORE...
Rugby Road Needs A Name - Council Competition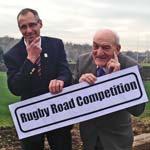 Tuesday 20th November 2012 Local people and supporters of Chesterfield Panthers Rugby Union Football Club are being given the opportunity to put forward suggested road names for the new housing development that is being built on the Club's former Sheffield Road site. 

Councillor John Burrows, Leader of Chesterfield Borough Council said: "We ran a similar competition recently for the old Saltergate ground and this was a bit hit with local people. The old rugby ground has been at Sheffield Road since 1927, so there's a lot of history attached to the site. so it's important that local residents and supporters are included in the naming of the new roads." READ MORE...
Jessica Ennis Brings A Touch Of Gold To Chesterfield College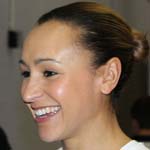 Saturday 17th November 2012 London 2012 was about legacy and inspiration and encouraging the next generation to do great things and, three short months after the sunshine filled Olympic games, one of the UK's golden girls came to Chesterfield on a cold November night to help to put that philosophy into practice.

Chesterfield College has just seen it's flagship sports hall and new entrance block 'The heart space' completed after months of work and investment and, last night, it welcomed Olympic Gold Medallist Jessica Ennis to open the new facility - with the sports hall being renamed in her honour. READ MORE & AUDIO...

Chesterfield Sporting Stars In Contention For 2012 Awards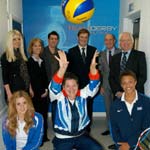 Monday 12th November 2012 Chesterfield sporting star Liam Pitchford and Chesterfield Town FC are among those to have been shortlisted for the 2012 Derbyshire Sports Awards, sponsored by the University of Derby.

Liam, from Brimington, is vying for the University of Derby Sportsperson of the Year award alongside fellow Olympians Ross Davenport, Annie Last and Jennifer Pinches.

Table tennis player Liam, mountain biking competitor Annie Last, swimmer Ross, and gymnast Jennifer all flew the flag for Derbyshire... READ MORE...
Chesterfield Ladies FC Kick Start Their Season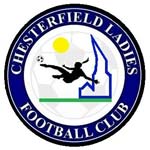 Tuesday 6th November 2012
With the new 2012/2013 Football Season under way, Chesterfield Ladies FC teams have had differing starts.

U11's recorded their first league win in November after a couple of draws and 3 defeats. Still in the Divisional Cup Competition with a good win, the side is growing in skill and confidence in their first competitive season.

U14's have narrowly lost in their opening four matches. The girls have shown great commitment and endeavour and the first win is not far away. READ MORE...

Olympic Heroine Jessica Ennis To Launch College Building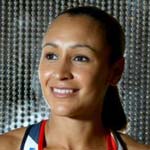 Friday 2nd November 2012 - Pic www.teamgb.com Olympic Gold medallist Jessica Ennis is coming to Chesterfield College on Friday the 16th November to officially launch its new reception, learning centre and heart space building.

The top decathlete will unveil a plaque marking the completion of the build and as a mark of Jessica's success this summer, the College is also renaming its Sports Hall after her. Transformed over the summer, the new building provides students with a space to study, eat, socialise and receive advice on their studies and career path.

"We're really pleased with the new building", explains Principal... READ MORE...
Local Paralympian Announced As Bionic Suit Charity Patron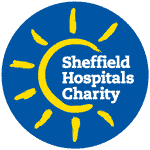 Monday 22nd October 2012

Paralympic basketball player, Ian Sagar has been announced as a patron of Sheffield Hospitals Charity as it launches an appeal to raise funds to buy a revolutionary new bionic suit to help paralysed patients to walk.

The suit would be used by patients from across the region being cared for at the Spinal Cord Injury Centre at the Northern General Hospital, which the Charity supports, along with the Royal Hallamshire, Weston Park, Jessop Wing and Charles Clifford Dental hospitals. READ MORE...
A Marathon Opportunity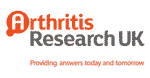 Thursday 18th October 2012 More than 100,000 runners have missed out on a ballot place for the 2013 London marathon - but still have the opportunity to run for a good cause.

Arthritis Research UK in Chesterfield has 29 places available - so is calling on people in Chesterfield to apply for a place today.

Each year, around 36,000 runners take part in the gruelling 26-mile challenge, yet the competition to secure a place this year is even tougher. More than 130,000 have already applied through the marathon ballot, but only around 12,000 of these were lucky enough to secure a place. The remaining marathon hopefuls will be eligible to compete for places allotted to charities and will need to commit to raising a certain level of sponsorship in order to secure their place on the starting line. READ MORE...
Chesterfield Duo's School Skype Q&A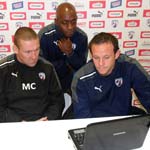 Thursday 18th October 2012 Chesterfield FC players Sam Togwell and Terrell Forbes took part in a pioneering Q&A session via Skype with pupils from Brockwell Junior School.

The pair answered questions from the children during a video link-up over the internet. They were quizzed on various topics, ranging from their best-ever goal to who they think will win The X Factor!

When asked for any advice they would give to anyone who wanted to become a professional footballer, Sam Togwell said: "Work hard and enjoy it." READ MORE...

Spireites In 'Shirts For Africa' Appeal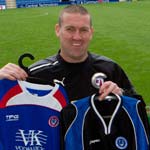 Monday 15th October 2012
Chesterfield have launched an appeal to help footballers in the African area of Tsumeb by providing them with football shirts.

As many Tsumeb residents do not have the funds to buy a football shirt, an appeal was made by the Spireites in 2006 for supporters to donate their old Chesterfield shirts.

The initiative was a huge success and hundreds of shirts were sent to Tsumeb, which is twinned with the north Derbyshire town. READ MORE...

Sporting Talent In Schools Recognised At DSSA Sports Awards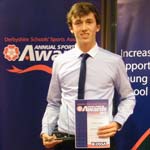 Monday 8th October 2012 Teams from Glebe Junior School and Ashgate Croft School were among the winners at the 2012 Derbyshire Schools' Sports Association Sports Awards.

The event, organised by the Derbyshire Schools' Sports Association (DSSA), recognised pupils who have achieved county, regional, national or international success in school sport, with a number of individual and team awards presented in front of an audience of 200 guests.

The event, held at The Proact Stadium in Chesterfield ... READ MORE...
You're Never Too Old To Play Football!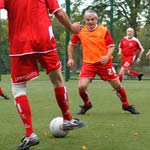 Wednesday 3rd October 2012 You're never too old to play football - that's the message from a group of over-55s in Chesterfield who play in six-a-side matches every week!

Walking Football was developed by the Chesterfield FC Community Trust last year as part of the Extra Time initiative aimed at people aged 55 and over.

The activity proved to be so popular that the players progressed to gentle running and formed their own 'ExSpires' team who play at Queen's Park Sports Centre every Tuesday morning. READ MORE...
Local Sporting Talent Receives Top Awards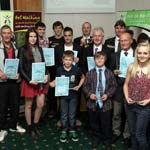 Wednesday 3rd October 2012 Local athletes, sports coaches and volunteers celebrated success across a variety of categories at the recent Chesterfield & North East Derbyshire Sports Awards 2012.

The awards are a way of recognising and celebrating the sporting successes of athletes and those involved in sport at all levels and all nominees are either a resident or member of a club from Chesterfield and North East Derbyshire.

Cllr Amanda Sergeant, Executive Member for Leisure, Culture and Tourism at Chesterfield Borough Council said: "The Olympics... READ MORE...
Derbyshire CCC Share Trophy With Young Sports Leaders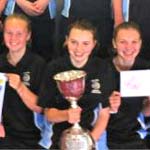 Tuesday 2nd October 2012 Derbyshire County Cricket Club today shared the LV= County Championship Division Two trophy with 16 youngsters as the County Ground hosted the inaugural Common Goal Sports Leaders Conference.

The Comic Relief funded community project welcomed students (aged 13-17) from a combination of Derby Moor and Chesterfield Springmoor Community Colleges, all of whom have a possible future in sports leadership.

As well as fulfilling its objective of using sport to unify youngsters, Derbyshire swimmer Ross Davenport was on hand... READ MORE...
Chesterfield FC Are Putting The Fun Into Futsal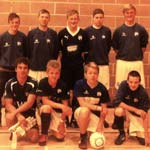 Tuesday 25th September 2012 Now, when I was told there was an opportunity to spend a morning with some fit young men who would show me some fancy Brazilian footwork, I figured 'Strictly' was in town.

However, it was closer to home than that and I found myself in the thick of a training session with the Chesterfield FC young Futsal trainees.

Futsal, as regular readers may know, is the FIFA-approved indoor football game which is played throughout the world but is particularly popular in Brazil (who are the current World Cup Champions), South America and Spain. READ MORE...
Proact Event Marks 20th Anniversary Of Anfield 8 Goal Thriller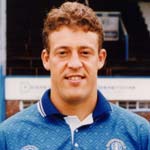 Monday 24th September 2012 20 years ago, one team took a 3-0 lead at Anfield and put four goals past Liverpool.

That team was Chesterfield FC and tonight, to mark the 20th anniversary of the memorable match, the Chesterfield FC Community Trust has invited the Spireites players who were involved in it to a special evening at the Proact Stadium. Admission to the event, which has a 7.30pm start, is FREE and includes a FREE pie-and-pea-supper, although fans will have to obtain a ticket in advance.

The second round League Cup tie ended in a 4-4 draw... READ MORE...
Bursaries Offered To Help Promising Local Young Athletes

Friday 21st September 2012 A scheme that offers bursaries to promising young athletes in Derbyshire is currently inviting applications for 2013.

Podium awards annual bursaries of up to £300 to local athletes to help them meet training-related costs as they bid to reach the top.

Athletes who compete in any sport recognised by Sport England and live in Derbyshire, or compete for a Derbyshire-based club, can apply for the cash, which can be used to help meet costs such as travel, coaching or equipment. READ MORE...
Gamesmaker Father & Daughter's 'Unbelieveable Memories'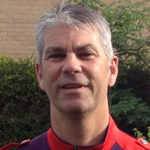 Tuesday 11th September 2012 Father and Daughter, Richard and Sian Pentin, have recently spent two weeks in London as Gamesmakers at the London 2012 Paralympic Games.

Richard, 46, a Duty Officer at Dronfield Sports Centre, and member of Chesterfield & District Athletics Club, who was also a volunteer at the Olympic Games, was again working in Event Services at the Olympic Stadium. Richard's roles included ticket scanning, showing people to their seats and generally looking after spectators, whilst inside the stadium, "The atmosphere was incredible, with sell out crowds for every session, I have some unbelievable memories..." READ MORE...
And The Winner Is...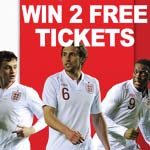 Saturday 8th September 2012

We have this morning, drawn the winner of the 2 tickets for the England U21's game at the PROACT stadium on Monday night.

We were inundated with entries but the name drawn out of the hat was... Mr Simon Wortley of Newbold. Simon correctly answered that at the U19's International, held at the b2net stadium, England took on Germany and the score was 1-0.

Congratulations to Simon and thank you to everyone who entered.
A Final, Rare Opportunity To Join Staveley MWFC U13s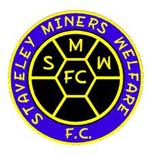 Friday 7th September 2012 A rare and final opportunity is available for any U13 players looking to join a football club this season.

Staveley MWFC U13's have 2, possibly 3 slots available to complete their ideal squad lineup for this season, a rare opportunity for the right player to join a successful team run under the umbrella of one of the area's finest and most ambitious club setups.

Already starting the season with a bang after a 9-1 win, the U13 coaches are looking to add a little more depth before the season get's fully up to speed. If you're interested and think you can add something to the squad, please contact: Neil Wells, U13 Manager, on 07825 246353 or Steve Bates on 07986 215350.
Last Chance To Apply For £1,000 Sports Action Grants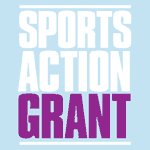 Wednesday 5th September 2012
Sports clubs and groups are being reminded there's just one week left to apply for a cash boost in the last round of Derbyshire County Council's Sports Action Grant scheme.

The £180,000 fund was launched last October and so far £138,430 has been awarded to 176 local groups that made successful applications for grants of up to £1,000 to provide activities which: Encourage more people to take part in sport and physical activities; Promote healthy and active lifestyles; Encourage volunteering within sport and improve sporting performance. READ MORE...

Rockie Rockets Clay Cross Town FC Into Seventh Heaven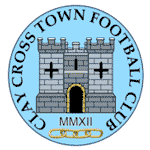 Tuesday 4th September 2012 For Clay Cross Town FC, the season started with four straight league wins, two defeats followed; it was vital to stop the rot and get back to winning ways; they did so in style!

Manager Asa Ingal found the right combination as his team steam-rollered Thoresby Colliery out of sight.

On a perfect afternoon for football, Cross put on a master-class display of flowing football that few teams, at this level, could have lived with. The first goal seemed a long time coming and when Phil Lowry had all the time... READ MORE...
Ellie Koyander Backs Active Derbyshire Olympics Competition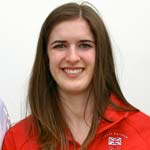 Monday 3rd September 2012 Inspiring Derbyshire Olympian Elllie Koyander has thrown her support behind the Games-themed competition offering great sports prizes we reported on recently.

For Inspired by the Games, Active Derbyshire wants to hear great stories from people who, having been 'wowed by Wiggins' or 'energised by Ennis', have taken up or tried a new sport or physical activity and have made plans to keep it up in the future.

Chesterfield-born Olympic mogul skier Ellie... READ MORE...
Olympic Milestones To Be Unveiled To Mark Lasting Legacy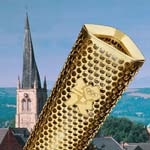 Friday 31st August 2012 The Olympics will leave a lasting, permanent legacy across Derbyshire with the unveiling of eleven milestone markers on September 9th.

The engraved milestones will mirror Derbyshire's Torch Relay Route and will be placed in each of the 9 towns and villages that the torch passed through.

These are: Glapwell, Bolsover, Calow, Chesterfield, Matlock, Darley Dale, Bakewell, Buxton and Ashbourne. There will also be 2 additional markers placed at Highfields School in Matlock and in Derby Market Place. READ MORE...
Cheering For Chesterfield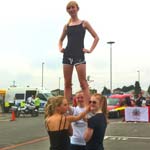 Thursday 16th August 2012 A new and exciting dance and cheerleading group, Crystal Cheer And Dance, has just been formed in Chesterfield and, as well as looking for new recruits to take part in what is not only a fitness regime but also a fun way to make friends, is also undertaking fundraising events to raise money for equipment and competition funds.

Stephanie Miles runs the club and is passionate about cheerleading and, whilst at the Chesterfield Football Club Open Day, where the girls were performing, told us why, "I've been doing cheerleading for a few years, since I was at University. When I came back to Chesterfield, I realised there were no opportunities..." READ MORE...
And The Winner Is...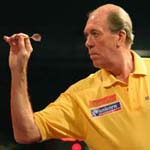 Wednesday 15th August 2012 Thank You to everyone who entered our darts competition to win two tickets to spend an evening with John Lowe and Eric Bristow at Chesterfield FC's Proact Stadium on Friday 17th.

Out of a huge number of entries, Phil Shaw from Chesterfield was picked as the winner and he says he's "Delighted to have won!" after correctly telling us that John Lowe's nickname was 'Old Stoneface'.

Phil will now join other guests at the stadium for the event, which will see the two legends talk about their careers and enjoy a game or two.
Inspired By The Olympics? Active Derbyshire Wants You!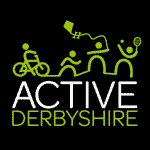 Wednesday 15th August 2012 Active Derbyshire is launching a new competition for individuals and families who have been inspired by the amazing summer of sport and are taking a fresh approach to physical activity.

We want to hear great stories from people who, having been 'Wow'd by Wiggins' or 'Energised by Ennis', have taken up or tried a new sport or physical activity and have made plans to keep it up in the future.

Entrants are in with the chance of winning great sports prizes, including £100 sports vouchers. There are two prize categories; individuals and families. READ MORE...
"An Amazing Experience" Olympic Volunteer Kay Adkins
Monday 13th August 2012 The Olympics has now drawn to a close and is being hailed a huge success for Team GB.

It's not just in the arenas though where the UK has proven itself, but also behind the scenes where thousands of officials and volunteers have made it all seem well, seamless!

One of those volunteers was Kay Adkins, who, during her day job, is a Community Trust Officer at Chesterfield Football Club. She's just arrived back in Chesterfield after being part of the excitement for the last 2 weeks... READ MORE...
Darts Legends 'Double Up' At Chesterfield FC. WIN 2 TICKETS!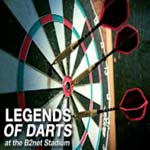 Friday 10th August 2012 If Darts was an Olympic Sport, two visitors to the Chesterfield Football Stadium next week would surely have been in medal contention more than a few times.

Local lad John Lowe, born and bred in Chesterfield, and his regular foe Eric Bristow will be hosting an evening of darts at the Whittington Moor Stadium on Friday 17th August and will be chatting about their careers, along with taking in the odd game of darts too.

John of course was known as the 'gentleman' of the game... READ MORE...
State-Of-The-Art Fitness Suite Opens In Clay Cross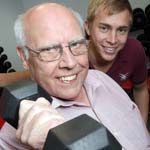 Wednesday 8th August 2012 A state-of-the-art fitness suite is now open at Sharley Park Leisure Centre in Clay Cross following the first phase of a £530,000 revamp.

The new 40-station gym has been created in the former bar area of the centre, the building has been made more energy efficient and disabled access has been improved - with a new wheelchair-accessible poolside viewing area as part of the upgrade.

Meanwhile work is ongoing to refurbish and modernise the reception area, with improvements set to be complete in September. READ MORE...
Chance To Nominate Your Sporting Hero For Sports Awards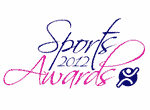 Monday 6th August 2012 Derbyshire's sporting heroes will be honoured at the 2012 Derbyshire Sports Awards later this year - and now is your chance to make sure that your sporting star is among them.

Nomination forms for the awards are now available, and Derbyshire residents are being invited to put forward dedicated sports volunteers, hardworking coaches and talented athletes from across Derbyshire who they think are deserving of recognition.

Local authorities in Derbyshire will reward winners in their district later this year, and winners will then go forward to be considered for the Derbyshire Sports Awards, sponsored by the University of Derby. County winners will be announced in November. READ MORE...
Disappointing End To Olympics For Chesterfield Star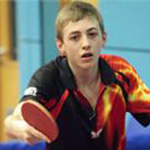 Saturday 4th August 2012 There was disappointment last night for Chesterfield's Olympian, Liam Pitchford after he and his men's Table Tennis team-mates, Andrew Baggaley and Paul Drinkall, went out in the first round of competition after losing 3-0 to Portugal.

Liam, aged 19, began training whilst in primary school in Brimington and has risen through the ranks to become a well known name in Table Tennis circles.

Their female counterparts also left after Round One after losing by the same margin to a North Korean side. On Twitter, Liam expressed his thanks for the support saying "it had been amazing" but said that "it wasn't to be but the'd come back stronger".
East Midland Trains Provide Extra Olympic Seats And Services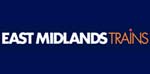 Saturday 4th August 2012 East Midlands Trains has announced plans to run more seats and extra services for 2012 Games spectators travelling to London over the next two weekends.

The train operator will be providing an additional 1,000 seats over and above its normal weekend service on each day on Saturday 4th and 11th August and Sunday 5th and 12th August, to meet the extra demand for people travelling to the Games. These extra train services also offer maximum flexibility as customers with pre-booked Games train tickets will be able to travel on one of these alternative train services on the same day. READ MORE...

Chesterfield Soldiers Protect Olympics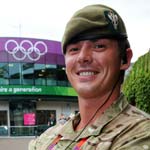 Friday 3rd August 2012 Soldiers from Chesterfield are playing a key role in protecting the Olympic Games.

Sergeant Jonathan Brown, Lance Corporal Brett Wilmott and Lance Corporal Chris Hardy, of 2nd Battalion The Mercian Regiment, are working as part of the venue security team at Wimbledon, where the Olympic tennis competition is taking place.

Sgt Brown, 28, said: "The Olympics is a once in a lifetime experience and it's really good for us to be able to play a part in the event." READ MORE...
Grand Finale For Derbyshire Baton Challengers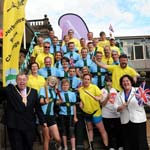 Tuesday 31st July 2012
Sporting glory has been achieved by hundreds of youngsters and families who have taken part in the Derbyshire Baton Challenge.

More than 500 youngsters and families got into Olympic action by carrying five batons 212 miles through the country from the Olympic Stadium, London, to Derbyshire.

Olympian silver medallist Phil Brown started the challenge - the first of its kind for Derbyshire - on Sunday 22nd July. READ MORE...
Get Active Earlier At Queen's Park Leisure Centre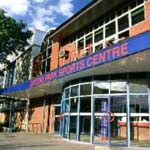 Tuesday 31st July 2012 Chesterfield Borough Council has announced a change to the opening hours at Queen's Park Sports Centre (QPSC).

The earlier opening hours will now see the gym opening at 6.30am (Monday - Friday) giving people more time to use the facility before their normal working day and the swimming pool also opening, Monday to Friday, at 7.30am.

Councillor Nick Stringer, Executive Member for Leisure at the Council said: "We've carried out research with our customers, looking at when they use the Centre and these new times provide much greater flexibility..." READ MORE...
Join In Chesterfield's Community Games This Summer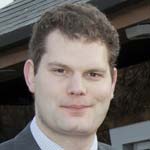 Friday 20th July 2012 Chesterfield will be running its own "Community Games" on Saturday 28th July to showcase a variety of local sports clubs and sporting opportunities on offer to young people, it's been announced today.

There will be a wide variety of taster sessions from over 13 sports to try including athletics, rugby union, squash, water polo, golf, boxing and climbing.

Councillor Nick Stringer, Executive Member for Leisure at Chesterfield Borough Council said: "We've been inspired by the 2012 London Olympics to stage our own Community Games..." READ MORE...
Young Derbyshire Athletes Hurdle To Success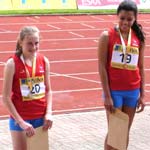 Wednesday 18th July 2012 Our all-conquering Junior Girl 75m hurdlers, Alicia Barrett and Emma Schaanning, reaped the rewards of all their hard work in training when winning the gold and silver medals at this year's ESAA Champs at Gateshead.

Wearing the red vest of Derbyshire Schools, they each won their heat before finishing first and second in the final. The Danny Duke coached athletes now sit firmly in 1st and 2nd places in the current UK rankings with their final times of 11.07s and 11.28s.

To add further interest to the story... READ MORE...
The Tower to Tower to Tower Challenge Is Completed!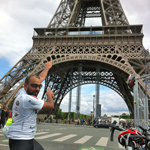 Sunday 15th July 2012 A MASSIVE Congratulations to the 12 riders of the Kids n Cancer / Autoworld Tower to Tower to Tower Challenge team from The Chesterfield Post after reaching their goal on arriving at the 3rd and final Tower, the Eiffel Tower in Paris this afternoon.

A full 570 miles in 8 days, injuries, accidents, illness, pain, exhaustion - all forgotten (well, for now anyway) as the celebrations can start! The Kids 'n' Cancer fundraising still carries on however - and you can show your appreciation of this incredible effort by donating towards the charity through the team or individual riders JustGiving pages. READ MORE...
Derbyshire Youth Sailing Team Defend Schools Championship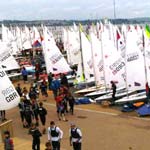 Wednesday 11th July 2012 A 36 strong team of Derbyshire Youth Sailing members is sailing at the National School Sailing Association (NSSA) Golden Jubilee Regatta 2012 in Weymouth this week, on the same waters that will very soon be the venue for the London 2012 Olympic and Paralympic Games.

Team Derbyshire are defending their Overall Championship title won last year at Grafham Water and many of the individual sailors are in Weymouth this week to see if they can repeat their personal racing successes as well.

The NSSA Golden Jubilee Regatta is the last event... READ MORE...
Local Mountainboarder Wins World Championship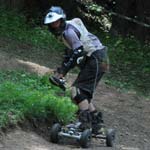 Wednesday 11th July 2012 Jonathan Charles, one of the UK's fastest downhill mountainboarders, was crowned World Downhill Mountainboard Champion after beating mountainboarders from all over the world.

The World Downhill Mountainboard Championship was held in the French Alps and attracted some of the best downhill mountainboarders. Charles rode the 6.5 km track in the fastest time and proved that the UK has some of the best mountainboarders in the world.

Jonathan Charles, of Dronfield, Derbyshire, has been mountainboarding for eight years and has represented the UK in competitions across Europe in previous years. For more information about mountainboarding visit: www.atbauk.org.
Chesterfield Ladies FC Say Thanks And Pitch For New Players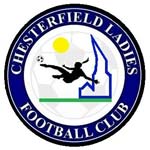 Tuesday 10th July 2012 One local football club has issued a statement today saying thank you to a company who have come on board with sponsorship for the upcoming season.

Chesterfield Ladies FC say that they would like to thank Co-operative Membership Community Fund for their award and valuable work in the local community.

They are, they say, hugely grateful to have benefitted with an award from the Fund which will pay for a new kit, costs towards pitch hire and promotional material for player recruitment. READ MORE...
Grants Allocated To Four Chesterfield Sports Clubs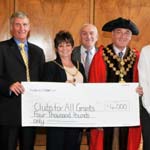 Tuesday 10th July 2012
Chesterfield Borough Council has told us that it has awarded around £1,000 in grants each to four Sport Clubs in the Borough.

Chesterfield Athletics Club, Chesterfield Boccia Club, Chesterfield Swimming Club and Colin Deaton Table Tennis Club were all successful in their application to the 'Clubs for All' grants programme.

'Clubs for All' offers grants to not for profit sport clubs, or groups to develop new or existing activities which aim to increase participation in sport. READ MORE...
Chesterfield Town FC Girls U14s Are Fundraising For Jessica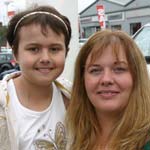 Monday 9th July 2012 Chesterfield Town FC Girls U14s squad - the Derbyshire Girls League & Cup Winners 2012 - are hoping to achieve another goal when they host a Fundraising Event for local 9 year old, Jessica Howarth (pictured left with mum, Claire), who is suffering from Leukaemia.

Taking place at New Whittington Social Club, 156 High Street, New Whittington on Friday 20th July from 7pm until late - the team have organised a raffle, mini-auction, Disco, Buffet, Karaoke and an ADULT SIZE bouncy castle! They would be very grateful for any donations towards the raffle and auction along with any donations towards the fundraising (if you can't make it on the night).

For more information, please contact Donna Owen on 07545 035720.
Staines Fires Up London 2012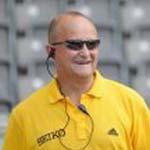 Monday 2nd July 2012 The local connection with London 2012 continues as, when the starting gun is raised for the start of the first track event at the 2012 Olympics, the man firing it is likely to be Newbold man Gordon Staines (60), production director at a local engineering company.

Gordon's rise to the pinnacle of athletics officiating began in 1987 when his children joined Chesterfield Athletics Club. He soon became involved as a coach, and in 1989 responded to a plea from the club for trainee officials by expressing an interest in becoming a starter. He was thrown straight into action when approached to act as starter at Derby when the official starter failed to turn up. READ MORE...

The Olympic Torch Leads The Way Across Chesterfield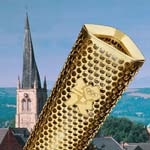 Tuesday 26th June 2012 On Friday 29th June, the Olympic Torch relay is expected to arrive into Chesterfield from Calow at Hady Hill from 12.46pm and will then travel up to St Mary's Gate, along Church Way and Knifesmithgate to Rose Hill and then down Clarence Road to West Bars.

It then continues along Chatsworth Road and heads up to the top of Walton Road where it turns along Matlock Road and leaves the Borough on its next leg to Matlock at around 1.30pm.

Traffic disruption will be kept to a minimum... READ MORE...
Nominations Sought For Derbyshire Schools' Sports Awards

Monday 18th June 2012 The sporting achievements of Derbyshire school pupils and teams will be celebrated later this year at the Derbyshire Schools' Sports Association Sports Awards.

The annual awards honour the sporting successes of school pupils from across the county, giving recognition to those who have excelled in school sport or sport outside of school, and nominations for the event are currently being welcomed.

The event is organised by the Derbyshire Schools' Sports Association (DSSA), and is a chance to congratulate the most talented young people in a wide range of sports. It is also a chance for the DSSA to thank its most dedicated student and adult volunteers who give their time to school sport. READ MORE...
Grace Vaults Into Gold Medal Position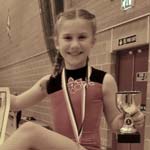 Wednesday 13th June 2012 It's hoped that one young gymnast from Chesterfield will be emulating her father and heading for the Olympics in years to come.

Grace Ally is the daughter of 3 times Olympic Diver, Tony Ally, and a pupil at Immaculate Conception at Spinkhill. Aged 8, she has just won first place at the East Midlands Gymnastics Association 2012 General Gymnastics Over 8yrs Primary 2 Floor and Vault Chesterfield event June 2012.

Grace has been a member of Worksop gymnastics club for the last year and they were thrilled with her performance... READ MORE...
England 2 - 0 Germany, Somersall Rangers U12s Show The Way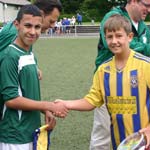 Tuesday 12th June 2012 Somersall Rangers U12s team set the standard for England to aim for at the Euros, by beating 2 German teams in their own back yard.

As an end of season treat for the boys - having won their Sheffield & District League Division F championship this season without dropping a single point - last week they went on a 5 day tour out of Valkenburg in Holland, taking in 2 friendlies with German sides over the weekend, winning the first game 5-2 (nearly matching another famous England-Germany result...) and the second 3-0. The first game was played in the town of Lichtenbusch against SC Grün-Weiß... READ MORE...
Kukri's 2 Year Kit Sponsorship Deal Supports DSSA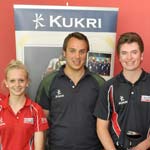 Tuesday 12th June 2012 Kukri has become the Official Kit Supplier of the Derbyshire Schools' Sports Association (DSSA), as part of a new sponsorship agreement.

The new partnership will see all DSSA teams exclusively wearing Kukri clothing whilst playing in any DSSA match or representing the DSSA in regional and national competitions.

As part of the two-year sponsorship agreement, Kukri will donate an additional supply of sports kit to the DSSA each year. READ MORE...

Brockwell School Prepares For Fun Run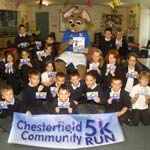 Sunday 10th June 2012 Local youngsters from Brockwell Primary School in Chesterfield are getting ready to take part in the Chesterfield Community Junior Fun Run on Sunday 17th June.

It's all part of the Chesterfield Community 5k run, which is being sponsored by Chesterfield Community Safety Partnership, to raise funds for two local charities - Ashgate Hospice and Chesterfield FC Community Trust.

The Spireites mascot, Chester-the-Fieldmouse, recently visited Class 3c to find out how preparations were going... READ MORE...
One Of The Chosen Few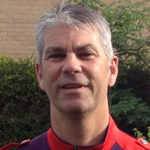 Thursday 7th June 2012 A man from Chesterfield who has devoted his life to sport has now been chosen to play a major part at London 2012.

Richard Pentin, a sports centre Duty Manager with North East Derbyshire District Council has passed the demanding interview and selection process to become an official 'Games Maker' at the 2012 Olympics and Paralympics.

He has been selected to be a member of the Event Services team (based on the field of play at the Olympic Park) from an enormous number of volunteers, but the judges were impressed at interview... READ MORE...
Chesterfield Local Set To Carry Paralympic Flame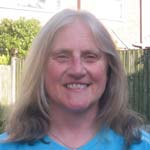 Wednesday 30th May 2012 Jayne Allen from Chesterfield has been chosen as one of just 100 Sainsbury's customers to carry the Paralympic flame after being nominated through her local store in Matlock.

On the 29th August, Jayne, who works at Highfields School, Matlock, will carry the 2012 Paralympic Games Torch as part of the 2012 Paralympic Torch Relay.

Over the last 10 years, Jayne has encouraged thousands of young people into volunteering & Leadership courses and these collectively have in turn, dedicated many thousands of volunteering hours... READ MORE...
Senior Spireites Invited To Special Jubilee Celebration Event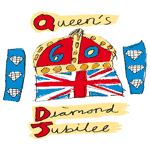 Wednesday 30th May 2012
For just one day next week the 'Blues' are encouraging people to don Red and White too, as they prepare to mark the Queen's Diamond Jubilee with a special event.

They would like to invite Senior Spireites to join them for a Queen's Diamond Jubilee celebration on Wednesday 6th June 2012, 10am to 1pm at the Parish Centre Stonegravels.

Anyone over 55 is welcome to join the party... READ MORE...
Local Groups Benefit From Funding Boost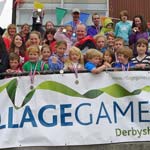 Tuesday 29th May 2012 More than 40 groups will benefit from grants of up to £250 each from Derbyshire's Community Sports Trust as part of a nationwide Community Games project, funded through the government's Social Action Fund.

The funds were snapped up within a few weeks of thefund being announced. The money will help local community organisations, clubs and parish/town councils across the County run events with a sporting theme this summer.

In addition to the £250 each group will get... READ MORE...
Staveley MWFC Plan To Form Ladies Section This Summer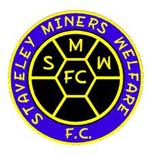 Monday 28th May 2012Staveley MWFC are launching plans to form a Ladies Football Section at Inkersall Road in readiness for the 2012/2013 season ahead.

With 12 junior teams, the U19s, reserves and first team, this launch is the next obvious step in the clubs development. Applications for management, players and administration personnel should send in their CV's by email to: staveleyed@hotmail.co.uk.

This is a real opportunity to join a thriving and forward looking non-league football club that has real genuine ambitions to be "best in class".
Chesterfield's Liam Pitchford Will Go For Gold At London 2012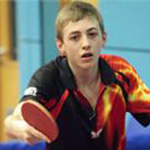 Tuesday 22nd May 2012 Chesterfield's very own table tennis Champion Liam Pitchford, has been chosen to be part of the UK's Olympic squad, the British Table Tennis Federation announced this morning.

We had spoken with Liam at a Shine event late last week (SEE STORY HERE) and he had told us of his hopes of selection. He will now go to represent his country at ExCel during 28th July - August 8th.

Currently at a training camp in China, Liam says he hopes this chance will provide the team with an opportunity to showcase English table tennis: "I'm on top of the world. It's a fantastic opportunity to play in a home Games at only 18-years-old. Hopefully we can showcase English table tennis and where it's at. We've had promising results in the last year or two so hopefully everyone's going to be on top form."
Part Of Something Special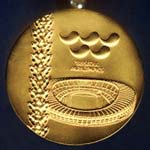 Friday 18th May 2012
Young people in Chesterfield were given their chance to shine at an event, hosted by Destination Chesterfield and Derbyshire Sport, at the b2net stadium this morning.

The Shine 2012 celebration co-incided with the arrival of the Olympic Flame in the UK today. Attended by local dignitaries, including the Mayor and Mayoress of Chesterfield and many sporting and cultural representatives from local organisations, and talks from Chesterfield Olympians and Paralympians and Olympic hopefuls, and performances by Derbyshire's Poet Laureate, Matt Black. READ MORE...
Chesterfield Residents Urged To 'Shine' This Summer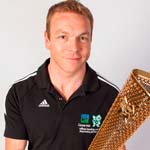 Wednesday 16th May 2012 Four-time Olympic Champion, Sir Chris Hoy has urged Chesterfield residents to take to the streets on June 29th as the London 2012 Torch Relay comes to town.

Beginning in Lands End on May 19th, the London 2012 Olympic Torch Relay will cross the UK, travelling within 10 miles of 95% of the UK population on its way to the Opening Ceremony of the London 2012 Olympic Games on July 27th.

Among those carrying the Olympic flame in Chesterfield will be Lloyds TSB Torchbearer John Stamp, 62, a community stalwart... READ MORE...
Olympic Gold Medallist Paul Goodison Talks Hope And Glory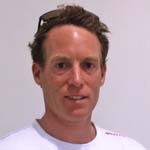 Tuesday 15th May 2012 The countdown to London 2012 is on in earnest and for one local competitor it just can't come quickly enough.

Sailor Paul Goodison won Gold in Beijing, in the Laser class and once again competes for the UK, defending his title - taking to the water in Weymouth in August.

Paul, from Sheffield, was visiting Chesterfield yesterday, on a whistlestop tour which saw him give an inspirational talk to children at Holymoorside Primary school and a chance to wear his medal. We caught up with him just afterwards as he visited one of sponsors - Volvo dealer Autoworld. READ MORE...
Local Young Athletes Shine As New Season Begins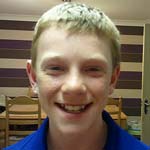 Monday 14th May 2012

Joe Walker was awarded the Club's 'Athlete of the Day' for his winning treble (all Grade 1), while Emma Schaanning took the female honours for her Grade 1 hurdles performance, when the club made the long trip to Preston for the first match of the McCain's UK Young Athletes' League new season.

Despite many outstanding individual efforts, including a double from Katie Lindley, Chesterfield AC could only finish 5th of 6 in the competition against the bigger city-based clubs. READ MORE...

Derbyshire County Cup Final At The B2net Tonight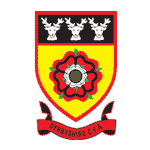 Wednesday 25th April 2012

The B2net Stadium is hosting this season's final of the Derbyshire County FA Senior Challenge Cup.

Buxton FC are to take on Derby County FC, and the game is to be held TONIGHT - Wednesday 25th April 2012, kick-off 7.45pm.

It's all pay at the turnstiles on the night. Admission prices are Adults £9, Concessions for U16s & Senior Citizens £4.
Young Athletes On Track For New Season Success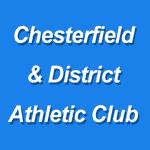 Tuesday 24th April 2012 The young athletes of Chesterfield & District AC started off the new season with a narrow second place behind old rivals Amber Valley in the opening match of the Derbyshire Mini Track & Field League's new season at Derby Moorways.

Emma Schaanning and Brandon Lewis, with Grade 1 performances in hurdles and high jump respectively, staked their claims for the Athlete of the Day awards.

The local club also had excellent win doubles from Shannon Ashmore, Dalton Hubbard, James McConnell, and Melissa Middleton. READ MORE...
Chesterfield Ladies FC Look To Recruit During The Summer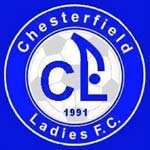 Thursday 19th April 2012 As the 2011/2012 Football Season heads to a close, Chesterfield Ladies Football Club are going from strength to strength and looking to recruit new players, volunteers and coaches ready for next season.

Players are invited aged 6 to 60, to attend various training or trials during the Summer, to form new age group teams and to add to exisiting squads.

Players interested should contact Sally Ashenden on 07734 916257 or via email on sallyashenden@afs1993.co.uk or, for other positions and information, please contact CLFC's Chair, Jon Storey on 07759 122832 or jon.storey@hotmail.co.uk
Chesterfield Athletes Shine In Area Finals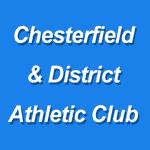 Monday 2nd April 2012 Chesterfield AC athletes again contributed massively to victories for Derbyshire in three of the four age-groups of the Aviva Sportshall East Midlands Final at Grantham.

They made up nearly half of the total squad, which repeated the successes of the last three years. The other athletes came from Amber Valley and Derby.

The winning teams will go on to represent the East Midlands Region in the National Finals at Birmingham NEC on 21st April. This follows on from the County U11s also winning their Regional Final at the same venue in January. READ MORE...
Local U12 Football Team Are 100% Champions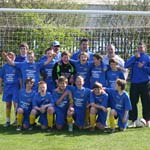 Sunday 1st April 2012 Local Chesterfield U12 football team, Somersall Rangers FC, are celebrating the magnificent achievement this weekend of not only claiming their Division Championship for the second year in succession - but doing it without dropping a single point all season!

Playing in the Rosehill Sheffield and District Junior League's (U12) Division F, they have won every game (as they did last year in Division G) scoring 145 goals and conceding only 7 after 22 games played.

To add to that, on Saturday, they also reached the final... READ MORE...

Chesterfield's Rising Sports Stars Share £1900 Podium Bursary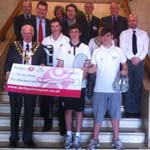 Thursday 29th March 2012 Eight rising sports stars from Chesterfield have shared a £1,900 bursary pot from Podium - a scheme to help local athletes in their bid to reach the top.

The selected athletes all compete for England or Great Britain in their chosen sport, or are part of a recognised national development squad or a development squad aligned to a professional sports club. They have each received a bursary of between £150 and £400 to help them meet training-related costs.

The eight athletes are... READ MORE...
North Derbyshire Schools Are Winners At Winter School Games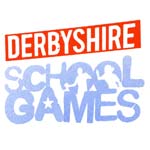 Saturday 24th March 2012 Teams from The Bolsover School and Hasland Hall Community School were among the winners at the Derbyshire Winter School Games.

More than 700 school pupils from across Derbyshire took part in the county-wide event, which saw school teams represent their districts in disability swimming, indoor rowing, Quicksticks hockey or Sportshall Athletics at Moorways Sports Complex in Derby on March 21st.

In the indoor rowing event, The Bolsover School... READ MORE...
Chesterfield AC's Alicia Barrett Strikes Gold Again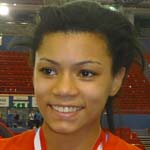 Tuesday 6th March 2012 Chesterfield Athletic Club's Alicia Barrett stamped the form of her recent victory in the Northern Champs with another Gold Medal performance in the England Athletics Indoor Champs at Birmingham's NIA, winning the U15 Girls' 60m hurdles in a new personal best of 8.92s, putting her 6th in the UK all-time rankings.

Having had her last outdoor season decimated by injury, Alicia has enjoyed a superb indoor season culminating in this victory at the highest level. To add to the local club's success, her training partner, Emma Schaanning, took the Bronze Medal in 9.27s, and U17M pole-vaulter Edward Selvey also took Bronze... READ MORE...
Knock-Out Opening For Community Gym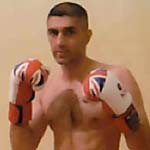 Friday 2nd March 2012
World champion boxer Jawaid Khaliq MBE is limbering up to open a new community gym in Derbyshire.

In the first partnership of its kind in the country, Derbyshire County Council and Derbyshire Police have teamed up to extend the successful Ozbox project.

Launched nine years ago by Chesterfield Police Sergeant Steve Osbaldeston MBE, it offers boxing-based fitness sessions designed to help young people stay out of trouble. READ MORE...
Athletics Girls Run Away With Best Team In Derbyshire Title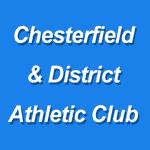 Wednesday 29th February 2012 At the final match of the season Chesterfield AC's Tasmin Boam led the U15 Girls cross-country team  to victory, when they were crowned best team in the Derbyshire Mini Cross-Country League at the end-of-season awards.

There were also individual medals for Alex Ediker, Callum Spencer-Barrett, Tasmin Boam, Sophie Quince, Lauren Davies-Beckett and James Yapp after the final fixture hosted by the Club at Tupton Hall School.  Final League positions: Amber Valley & Erewash AC 20 pts, Derby AC 18, Chesterfield 16, Blackwell & District Young Striders 11, Heanor RC 10, Buxton 4. READ MORE... 
187 Promising Local Sports Stars Share £40,000 In Bursaries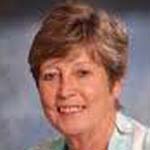 Friday 24th February 2012 187 promising sports performers from Derbyshire have shared more than £40,000 after each being awarded a bursary from Podium, a scheme to help local athletes bidding to reach the top.

Bursaries of between £150 and £400 have been awarded to each athlete from Podium - the new name for the Derbyshire Talented Athlete Fund - to help meet training related costs.

The list of athletes includes future Olympic and Paralympic hopefuls, and those aiming to compete at future Commonwealth Games. READ MORE...
Sports Clubs 1-1 Support With Club Developers Scheme

Tuesday 21st February 2012 Sports clubs are being offered the chance to receive one-to-one support to help them achieve goals such as increasing club membership or producing a club development plan, as part of a new Club Developers scheme in Derbyshire.

Club Developers is being launched by Derbyshire Sport as part of its 2012 Legacy Programme, and aims to support around 60 clubs in the county.

A workforce of 'Club Developers' with experience in sports development are currently being trained, and will work with selected clubs on a one-to-one basis for a short period of time. READ MORE...
Chesterfield Young Athletes Champions For 2nd Year Running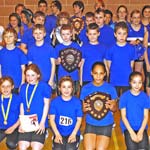 Tuesday 21st February 2012
Chesterfield Athletics Club were crowned champions of the Derbyshire Mini Sportshall League for the second successive year, after the final match at Queens Park Sports Centre. 

This was achieved in the most emphatic style by winning all the six age-group trophies.

Match result: Chesterfield 543 points, Amber Valley 302, Derby 148. Final League table: Chesterfield 36pts, Amber Valley 30, Derby 24. READ MORE...
Derbyshire County Success For Young Athletes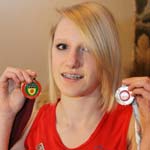 Tuesday 14th February 2012 Chesterfield AC's Tasmin Boam, representing Derbyshire Dales, added the Schools' gold medal to her Derbyshire club title when she won the Inter-Girls race at the recent County Schools' Cross-Country Championships held at Mount St Mary's College, Spinkhill.

Despite being in the lower half of the age-group, she beat a number of older, more experienced rivals to head the 30-strong field at the finish.

Team-mate Lauren Davies-Beckett (Chesterfield) came in Bronze Medal position, as did Nathan Staniford (High Peak) in the Inter-Boys race. READ MORE...
Olympic Coach Appointed To Help Derbyshire Athletes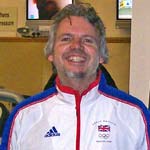 Friday 10th February 2012 A performance coach who led athletes to medal success at two Olympic Games has been appointed to work with some of Derbyshire's most talented emerging sports stars, in a bid to see more County Athletes compete at future Olympic, Paralympic and Commonwealth Games.

Andy Wood, who has worked with top badminton players such as Gail Emms, Nathan Robertson, Anthony Clark and Donna Kellogg, has been appointed as Performance Manager of the Derbyshire Institute of Sport (DIS) - a new support network which aims to help athletes in a number of sports to achieve greater success on the national and international stage. READ MORE...
Lottery Funding Means Advantage Local Tennis Club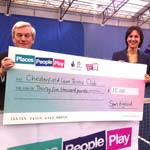 Monday 30th January 2012 A tennis club in Chesterfield has secured Olympic legacy funding from Sport England's Inspired Facilities Fund.

The Inspired Facilities fund is part of the £135 million Places People Play legacy programme that is bringing the magic of a home Olympic and Paralympic Games into communities across the country. Every sports facility that receives funding will carry the London 2012 Inspire mark - celebrating the link to the Games.

Chesterfield Lawn Tennis Club will receive £35,000 to open up the lounge and bar, reconfigure the office and reception areas... READ MORE...
Kings Still Top The Table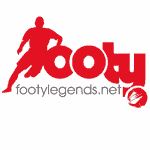 Tuesday 13th December 2011 Another cold night at Tupton Hall School provided 3 exciting tight matches.

The first game of the night saw new team Tupton Tornadoes taking on Old Gun United. A superb tight opening saw the game remaining 0-0 for some time, with some great saves from Old Gun keeper Mark Slinn and some excellent defending by Tupton defender Joe Payne they managed to keep the score down to no goals.

Tupton grew in confidence and were challenging the Old Gun keeper and eventual man of the match Slinn... READ MORE...
New Local 6-A-Side Football League Proves To Be A Winner
Tuesday 6th December 2011 A superb first week played on a cold crisp last Tuesday night on Tupton Hall's all weather pitch.

Footy Legends is a new, Chesterfield based football league for 6 a side teams and is now looking for new teams to join them. Run by a group of Chesterfield based men, it meets 8:30pm - 10:30 on Tuesday nights at Tupton Hall School. Reports from the Leagues will feature regularly on The Chesterfield Post and the first week's report is here. READ MORE...
Olympic Star Supports Council's New Sport Grant Fund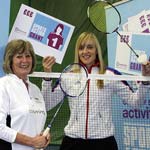 Friday 2nd December 2011 Olympic badminton player Donna Kellogg MBE is adding her support to Derbyshire County Council's new £180,000 fund to promote healthy and active lifestyles.

The Derbyshire-based star is backing the council's Sports Action Grants and encouraging clubs and community groups to get their applications in for the first round.

Applications are now open for the December 12th deadline. Grants of up to £1,000 will be made available to organisations to provide activities ... READ MORE...
NCWA Becomes Limited Company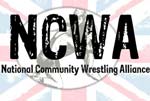 Friday 2nd December 2011 One local company has proved that, despite the recession, it's going from strength to strength.

It's been announced that as of Monday 28th November 2011, NCWA -the National Community Wrestling Alliance began trading as a limited company under the name NCWA Community Wrestling Alliance UK Ltd.

The change came about due to the high demand for it's services, "This is a great step forward for the NCWA. My fellow Trustees and I felt that becoming a limited company was a logical growth point for us." READ MORE...
Chesterfield's Liam Pitchford Wins Sportsperson Of The Year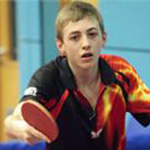 Tuesday 15th November 2011 Chesterfield table tennis star Liam Pitchford has been named University of Derby Sportsperson of the Year at the Derbyshire Sports Awards.

Liam competed at his first Commonwealth Games in India last October, winning a bronze in the doubles with partner Andrew Baggaley and a silver medal in the team event - with Liam defeating the world No.17 to give England a vital start.

He also won a silver medal in the doubles at the English National Championships and a bronze medal... READ MORE...
Success On World Stage For Chesterfield Youngster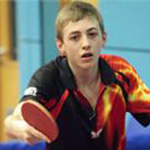 Tuesday 8th November 2011 Chesterfield Table Tennis player Liam Pitchford, has now been named as England's new senior No.1, taking over from Paul Drinkhall who had topped the rankings since 2006.

18-year-old Liam (pictured) competed at the European Championships in Poland last month, where he beat five players ranked in the top 100 in the world, including the Belarusian Vladmir Samsonov ranked world No.9.

Later this month he will travel to Bahrain to compete at the World Junior Championships. READ MORE...
Melissa Reid Offers Support To Derbyshire Golf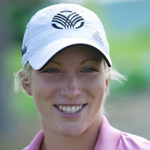 Tuesday 8th November 2011 Melissa Reid, winning Solheim Cup player and 3 times Ladies European Tour winner has has agreed to be an ambassador for Derbyshire Golf.

Melissa is keen to encourage and promote the development work of Derbyshire Golf, in particular she is keen to support programmes and initiatives that encourage Junior Golf and target more women and girls playing the game.

Commenting on her new role Melissa explained "I am delighted to have been asked to work with Derbyshire Golf..." READ MORE...
N E Derbyshire Set To Welcome London 2012 Olympic Torch
Monday 7th November 2011
Residents across North East Derbyshire are urged to join a once-in-a-lifetime celebration next year - with the announcement this morning that the official Olympic Flame is headed for the district.

And one local primary school is celebrating having been chosen to play a huge part in the torch's journey through the district. Calow has been selected to welcome the official Olympic Torch Relay on Friday 29th June and local people are being invited to line the route and join the community celebration as the nation counts down to the start of the Games. READ MORE...
Derbyshire Win When Top Women Golfers Visit Kedleston Park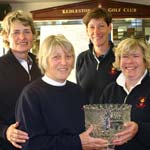 Friday 21st October 2011 A team from Derbyshire scored a stunning victory by one shot from Northamptonshire when the Midland Veterans Ladies Golf Association staged their recent County Team Scratch Championship at Kedleston Park.

48 of the Midland's best senior women golfers, most of them low single figure handicaps, battled it out earlier this week (16th -18th October)

The Derbyshire team Lindsey Shaw (Chevin & Kedleston Park), Doreen Andrews (Chatsworth), Pauline Bramley (Tapton)... READ MORE...
Local Rider Qualifies For Premier National Championships
Tuesday 20th September 2011

A local rider has won the chance to compete alongside seasoned professionals at the prestigious Horse of the Year Show 2011.

Sally Ann Needham, of Chesterfield, earned her coveted qualification ticket to HOYS in the Working Hunter class at the South Essex Insurance Broker's (SEIB) Search For A Star 2011 qualifier, held at Vale View in Leicestershire recently. Riding her own horse Waroussia, Sally Ann was runner up in the class, fighting off stiff competition to qualify for the Horse of The Year Show. READ MORE...
Local Sainsbury's Take Part In UK School Games Relay Race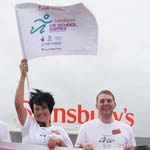 Wednesday 31st August 2011 Tomorrow heralds the start of the UK School Games, and this year the event is to be held in Sheffield, at the Motorpoint Arena.

Ahead of the event, sponsored by Sainsbury's, staff from the Chesterfield and Dronfield stores have been taking part in the flag relay race, which sees the UK School Games Flag carried around 13 selected stores, finally ending up at the Arena for the beginning of the competition.

Chesterfield and Dronfield held the third and fourth legs... READ MORE...
New Activity Programme For The Disabled

Monday 8th August 2011 Sportability, the London based registered charity, is expanding its operation of sports programmes for people with paralysis across the nation.

The Charity arranges sport and challenging activities for people with a variety of disabling conditions from Spinal Cord Injury, Stroke, MS, Cerebral Palsy and others and last year organised 55 events and sporting activities, providing almost 645 free places for people with paralysis. READ MORE...
Going The Distance In Chesterfield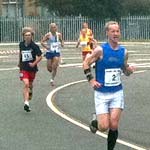 Sunday 10th July 2011
At the b2net earlier today, runners completed the first ever 5k fun run to be held at the Stadium.

Organised in conjunction with Jog Derbyshire and North Derbyshire Running Club the day saw participants of all abilities set off from Sheepbridge and jog, run or walk around Whittington Moor to the finishing line at the stadium.

There was also a kid's race, which circuited the stadium 3 times. Hundreds of spectators turned out to cheer on the runners READ MORE...
Future Champions Tee Off In Derbyshire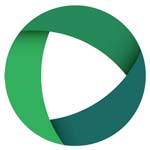 Friday 8th July 2011 The next generation of young golfers in Derbyshire now have their own mini Tour to play on with Derbyshire Golf launching its "Futures Tour for 2011" - aimed at girls and boys under the age of 16.

Those taking part do not need to be a member of a golf club, although the number taking part will be limited to 48 at each event, on a first-come, first-served basis.

The Futures Tour builds on the success of the Under 12 Tour, which has been run for the past two years and will feature categories for Under 16 girls; Under 14 boys; Under 12; and Under 10. READ MORE...
Chesterfield Squash Star Receives £1000 Brampton Boost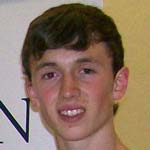 Sunday 3rd July 2011 Chesterfield squash star Ashley Davies has received a £1,000 cash boost in his quest to reach the top, thanks to a new sporting partnership between Brampton Manor and Derbyshire Sport.

Ashley, (16), a student at Brookfield Community School, is currently No.2 in the England National Rankings, and is East Midlands Regional U17 Champion and the current Derbyshire No.1 at U17 and U19 level.

Ashley, fresh from winning the Nottingham Junior Open last weekend, is preparing to compete in one of the biggest international squash tournaments. READ MORE...