Friday 24th February 2012


187 promising sports performers from Derbyshire have shared more than £40,000 after each being awarded a bursary from Podium, a scheme to help local athletes bidding to reach the top.

Bursaries of between £150 and £400 have been awarded to each athlete from Podium - the new name for the Derbyshire Talented Athlete Fund - to help meet training related costs.

The list of athletes includes future Olympic and Paralympic hopefuls, and those aiming to compete at future Commonwealth Games.

Some of the athletes already compete for England or Great Britain, while others are part of a recognised national development squad or development squad aligned to a professional sports club.

All of the bursary recipients live in Derbyshire or compete for a Derbyshire-based club, and include sports performers from Chesterfield, Amber Valley, Derby, Derbyshire Dales, High Peak, Bolsover, South Derbyshire, Erewash and North East Derbyshire, who between them compete in more than 35 different sports, including athletics, basketball, gymnastics, swimming, table tennis and hockey.

Podium is backed by Derbyshire Sport and business scheme ICON, with money raised from the scheme's £300 annual membership fee used to support local athletes through Podium. ICON is part of the work to create a lasting legacy from the London 2012 Games in Derbyshire.

In addition to the bursaries, each of the local authorities in Derbyshire provide the athletes with free access to their leisure centres.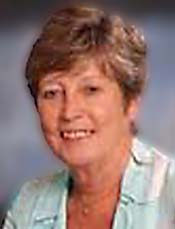 Cllr Carol Hart, Chair of Derbyshire Sport, (left) said: "We are extremely thankful to all the funding partners for supporting local talent through Podium, which would not exist without their help.

"Derbyshire has a great wealth of sporting talent in a wide range of sports, and it is important that this talent is identified and supported.

"Podium aims to help athletes reach their full potential, and those that have received a bursary have told us that the financial assistance really does help, and that the recognition the scheme gives is also a great confidence boost.

"We are delighted to be able to support more local athletes than ever before. We want to see more people from Derbyshire competing on the international stage, and we hope that Podium will help in achieving this and that when athletes do reach their goals, they will be able to reflect positively on their journey and remember that the Derbyshire community recognised their talent and supported them."

Athletes will use their bursaries to help meet training-related costs such as travel, equipment, coaching fees or competition costs.

A list of local athletes who have received a bursary are:
Bolsover
Ashley Clipston (Bowls)
Sophie Baggaley (Football)
Emily-Mae Hall (Golf)
Jack Griffiths (Kickboxing)
Nicky Powell (Rugby Union)

Chesterfield
Nathan Pentin (Athletics)
Theo Hall (Chinese Martial Arts)
Mark Porter (Golf)
Ariarna Thomas (Movement and Dance)
Emma Wheeldon (Shooting)
Ashley Davies (Squash)
Isobel Ashley (Table Tennis)
Liam Pitchford (Table Tennis)
North East Derbyshire
Brian Gratton (Bowls)
James Hardwick (Bowls)
Kim Bent (Cycling)
Adam Morewood (Cycling)
Elliot Beeden (Diving)
Charlotte Dyson (Ice Skating)
Georgia Quinn (Karate)
Emily Walter (Karate)
Jade Hopkinson (Karate)
Tyler Bexton (Netball)
Bradley Wilson-Hunt (Paddlesport)
Jack Parkes (Rugby Union)
Russell Clark (Squash)
Kimberley Bradshaw (Taekwondo)
Gavin Bradshaw (Taekwondo)
A full list of athletes who have received a bursary from Podium for 2012 and more details about each one, can be found on the website at www.derbyshiresport.co.uk/talented_athlete_support
RECENT STORIES
OLYMPIC GOLD MEDALLIST PAUL GOODISON VISITS CHESTERFIELD -
The countdown to London 2012 is on in earnest and for one local competitor it just can't come quickly enough. More...
LOCAL YOUNG ATHLETES SHINE AS NEW SEASON BEGINS-
Joe Walker was awarded the Club's 'Athlete of the Day' for his winning treble (all Grade 1), while Emma Schaanning took the female honours More...
YOUNG ATHLETES ON TRACK FOR NEW SEASON SUCCESS -
The young athletes of Chesterfield & District AC started off the new season with a narrow second place behind old rivals Amber Valley More...
CHESTERFIELD AC ATHLETES SHINE IN AREA FINALS -
Chesterfield AC athletes again contributed massively to victories for Derbyshire in 3 of the 4 age-groups of the Aviva Sportshall East Midlands Final More...
LOCAL U12 FOOTBALL TEAM CHAPIONS WITH 100% RECORD -
Somersall Rangers FC U12s are celebrating after claiming their Division Championship for the 2nd year in succession - without dropping a single point all season! More...
NORTH DERBYSHIRE SCHOOLS AMONGST WINNERS AT WINTER SCHOOL GAMES -
Teams from The Bolsover School and Hasland Hall Community School were among the winners at the Derbyshire Winter School Games. More...
CHESTERFIELD AC'S ALICIA BARRETT STRIKES GOLD AGAIN-
Chesterfield AC's Alicia Barrett stamped the form of her recent victory in the Northern Champs with another Gold Medal performance in the England Athletics Indoor Champs More...
ATHLETICS GIRLS RUN AWAY WITH BEST TEAM IN DERBYSHIRE-
Chesterfield were crowned best team in the Derbyshire Mini Cross-Country League at the end-of-season awards. More...
CHESTERFIELD ATHLETES CROWNED CHAMPIONS AGAIN -
Chesterfield Athletics Club were crowned champions of the Derbyshire Mini Sportshall League for the 2nd year running More...
COUNTY SUCCESS FOR YOUNG ATHLETES -
Chesterfield AC's Tasmin Boam, representing Derbyshire Dales, added the Schools' gold medal to her Derbyshire club title More...
OLYMPIC COACH APPOINTED TO HELP DERBYSHIRE ATHLETES -
A performance coach who led athletes to medal success at two Olympic Games has been appointed to work with some of Derbyshire's most talented emerging sports stars More...
KINGS STILL TOP OF THE TABLE -
Another cold night at Tupton Hall School provided three exciting, tight Footy Legends 6-a-side matches. More...
NEW LOCAL 6-A-SIDE FOOTBALL LEAGUE PROVES TO BE A WINNER -
A superb first week played on a cold crisp last Tuesday night on Tupton Hall's all weather pitch. More...
NCWA BECOMES A LIMITED COMPANY -
One local company has proved that, despite the recession, it's going from strength to strength. More...
TABLE TENNIS STAR PITCHFORD WINS SPORTSPERSON OF THE YEAR AWARD -
Chesterfield table tennis star Liam Pitchford has been named University of Derby Sportsperson of the Year at the Derbyshire Sports Awards. More...
SUCCESS ON WORLD STAGE FOR LOCAL YOUNGSTER -
Chesterfield Table Tennis player Liam Pitchford, has now been named as England's new senior No.1 More...
JUST DO MORE -
Residents in North East Derbyshire are being offered a 50% discount on monthly membership at leisure centres in the area. More...
GOLD MEDALLIST VISITS NE DERBYSHIRE -
A Commonwealth Games gold medallist, took the plunge in NE Derbyshire. More...