Friday 2nd December 2011


One local company has proved that, despite the recession, it's going from strength to strength.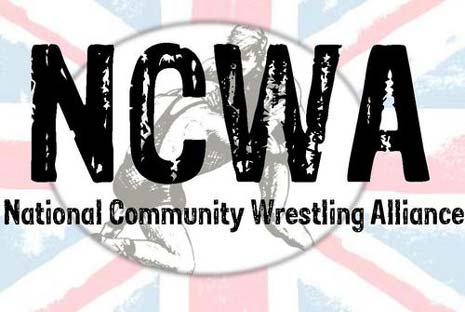 It's been announced that as of Monday 28th November 2011, NCWA -the National Community Wrestling Alliance began trading as a limited company under the name NCWA Community Wrestling Alliance UK Ltd.

The change came about due to the high demand for it's services, "This is a great step forward for the NCWA. My fellow Trustees and I felt that becoming a limited company was a logical growth point for us.

"It was high up on our agenda, as was becoming fully insured and accredited through the All Styles Martial Arts Association." said Andrew Hogg, Lead Trustee.

To celebrate this Government certification, the NCWA would like to announce a partnership with the Library Theatre in Sheffield, in which, together they will promote at least six dates in 2012.

The first date is booked for Saturday 3rd March 2012.

The shows will consist of the very best of British Wrestling and showcase the talents of our home grown students and well as wrestlers closely linked to the NCWA.

Mark Sanderson, Senior Instructor said "Our coaching ethic is second to none. We at the National Community Wrestling Alliance strive to train our students to the best of their ability and further. We are thrilled to give our pupils the opportunity to wrestle in such a prestigious venue and work with the best in our business."

The NCWA run their wrestling school every Saturday 2pm to 5pm out of the S18 Gym at The Akademy on Cally white Lane in Dronfield, catering for male and female students aged 16 and above, of all experiences and fitness levels.

The facilities include fully matted area, ground based ring, crash mats and pads, segregated changing rooms, showers and a sauna.

For further details please feel free to call 07582 485176 or e-mail ncwauk@live.co.uk you can also find them on facebook (search NCWA National Community Wrestling Alliance) or follow us on Twitter (@ncwauk)
RECENT STORIES
CHESTERFIELD AC'S ALICIA BARRETT STRIKES GOLD AGAIN-
Chesterfield AC's Alicia Barrett stamped the form of her recent victory in the Northern Champs with another Gold Medal performance in the England Athletics Indoor Champs More...
ATHLETICS GIRLS RUN AWAY WITH BEST TEAM IN DERBYSHIRE-
Chesterfield were crowned best team in the Derbyshire Mini Cross-Country League at the end-of-season awards. More...
187 DERBYSHIRE ATHLETES SHARE OF £40,000 BURSARIES -
187 promising sports performers from Derbyshire have shared more than £40,000 after each being awarded a bursary More...
CHESTERFIELD ATHLETES CROWNED CHAMPIONS AGAIN -
Chesterfield Athletics Club were crowned champions of the Derbyshire Mini Sportshall League for the 2nd year running More...
COUNTY SUCCESS FOR YOUNG ATHLETES -
Chesterfield AC's Tasmin Boam, representing Derbyshire Dales, added the Schools' gold medal to her Derbyshire club title More...
OLYMPIC COACH APPOINTED TO HELP DERBYSHIRE ATHLETES -
A performance coach who led athletes to medal success at two Olympic Games has been appointed to work with some of Derbyshire's most talented emerging sports stars More...
KINGS STILL TOP OF THE TABLE -
Another cold night at Tupton Hall School provided three exciting, tight Footy Legends 6-a-side matches. More...
NEW LOCAL 6-A-SIDE FOOTBALL LEAGUE PROVES TO BE A WINNER -
A superb first week played on a cold crisp last Tuesday night on Tupton Hall's all weather pitch. More...
TABLE TENNIS STAR PITCHFORD WINS SPORTSPERSON OF THE YEAR AWARD -
Chesterfield table tennis star Liam Pitchford has been named University of Derby Sportsperson of the Year at the Derbyshire Sports Awards. More...
SUCCESS ON WORLD STAGE FOR LOCAL YOUNGSTER -
Chesterfield Table Tennis player Liam Pitchford, has now been named as England's new senior No.1 More...
JUST DO MORE -
Residents in North East Derbyshire are being offered a 50% discount on monthly membership at leisure centres in the area. More...
GOLD MEDALLIST VISITS NE DERBYSHIRE -
A Commonwealth Games gold medallist, took the plunge in NE Derbyshire. More...