Friday 10th February 2012


A performance coach who led athletes to medal success at two Olympic Games has been appointed to work with some of Derbyshire's most talented emerging sports stars, in a bid to see more County Athletes compete at future Olympic, Paralympic and Commonwealth Games.




Andy Wood, (above) who has worked with top badminton players such as Gail Emms, Nathan Robertson, Anthony Clark and Donna Kellogg, has been appointed as Performance Manager of the Derbyshire Institute of Sport (DIS) - a new support network which aims to help athletes in a number of sports to achieve greater success on the national and international stage.

Andy will lead the work to strengthen the performance sport pathways and athlete services in Derbyshire, to ensure that local athletes have the support they need to reach their full potential.

Selected athletes, clubs and squads will be given access to improved coaching and training and competition facilities, as well as high quality strength and conditioning, sports science, physiotherapy and medical support within Derbyshire.

Andy will work with a team of strength and conditioning coaches and physiotherapists which will be appointed to work with up to 100 athletes a year.

His role will also include working with national governing bodies of sport to develop links between the DIS and their player pathways, and establishing a Performance Coach Forum in Derbyshire.

Andy, who lives in South Derbyshire, was previously Performance Director at GB Badminton and was the Badminton Head Coach at the Sydney, Athens and Beijing Olympics.

He coached Simon Archer and Joanne Goode to Britain's first Olympic Badminton Medal, a Bronze in Sydney 2000, and Nathan Robertson and Gail Emms to their Silver in Athens in 2004.

In the 2006 World Championships, he coached all four of the finalists in the mixed doubles, with Nathan Robertson and Gail Emms winning Gold and Anthony Clark and Donna Kellogg taking Silver.

Andy said: "Over the last year since I left my post with GB Olympic badminton, I have had the opportunity to witness first hand some of the excellent work being done by athletes, coaches and clubs in Derbyshire and to see the vast amount of talent and potential that we possess in the county.

"There are many passionate sporting people at Derbyshire Sport and with the excellent backing from Derbyshire County Council, Derby City Council and the University of Derby, I am both thrilled and excited to be part of the team that has a real opportunity to make a significant performance impact in providing the environment for these athletes to maximise their capabilities."

David Joy, Director of Derbyshire Sport, said: "It is a great coup for Derbyshire to have secured Andy to lead the Derbyshire Institute of Sport over the next three years. He has a wealth of knowledge and experience both as a player and coach and he is excited about working with our top coaches and athletes and to be involved in building something new and unique for Derby and Derbyshire."

The initial funding and drive for the Derbyshire Institute of Sport is coming from Derbyshire County Council, Derby City Council and the University of Derby. They have agreed to work together with Derbyshire Sport to make some new and targeted investment in the lead up to the London 2012 Games, with the aim of maximising the legacy from the Games and enhancing the sporting reputation of Derby and Derbyshire.

The University of Derby's Kedleston Road campus in Derby, and Brampton Manor in Chesterfield, have been chosen as the first two 'hub' sites for the DIS, and will provide many of the services required by athletes and coaches within the DIS.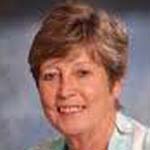 Cllr Carol Hart, Derbyshire County Council Cabinet Member for Public Health, (left) said: "The Derbyshire Institute of Sport will really help to put Derbyshire on the map as a sporting county.

"Many of Derbyshire's most talented athletes already receive some support through the Podium bursary programme, but it has become clear that for athletes to reach the top of their sport they need more than financial assistance.

"Seeing more athletes from Derbyshire competing on the international stage will be fantastic for the county, and also provide role models for other local young people."

Cllr Hilary Jones, Derby City Council Cabinet Member for Leisure and Culture, said: "We are delighted to work with the Derbyshire Institute of Sport and support our joint ambition to help boost the number of home-grown athletes competing on the national and international stage by 2015.

"The appointment of Andy Wood will, I'm sure, prove an inspiration to many a budding sportsman and women as will Derby's iconic leisure facilities, which will provide our talented athletes with first rate training facilities which we hope will set them on a course for success."

Professor John Coyne, Vice Chancellor of the University of Derby, said: "The University of Derby is excited to be a partner within the Derbyshire Institute of Sport and to have someone of Andy Wood's calibre on board.

"Together we will be working hard to raise the performance of sports clubs and individuals within Derby, Derbyshire and the University itself, as we strive to improve our position within the British Universities and Colleges Sport league table.

"Sporting excellence is high on our agenda, so we are delighted that our Kedleston Road campus is to be one of the first two 'hub sites' where athletes, supported through the Derbyshire Institute of Sport, can obtain the core sports science and sports medicine services they require."
RECENT STORIES
CHESTERFIELD AC ATHLETES SHINE IN AREA FINALS -
Chesterfield AC athletes again contributed massively to victories for Derbyshire in 3 of the 4 age-groups of the Aviva Sportshall East Midlands Final More...
LOCAL U12 FOOTBALL TEAM CHAPIONS WITH 100% RECORD -
Somersall Rangers FC U12s are celebrating after claiming their Division Championship for the 2nd year in succession - without dropping a single point all season! More...
NORTH DERBYSHIRE SCHOOLS AMONGST WINNERS AT WINTER SCHOOL GAMES -
Teams from The Bolsover School and Hasland Hall Community School were among the winners at the Derbyshire Winter School Games. More...
CHESTERFIELD AC'S ALICIA BARRETT STRIKES GOLD AGAIN-
Chesterfield AC's Alicia Barrett stamped the form of her recent victory in the Northern Champs with another Gold Medal performance in the England Athletics Indoor Champs More...
ATHLETICS GIRLS RUN AWAY WITH BEST TEAM IN DERBYSHIRE-
Chesterfield were crowned best team in the Derbyshire Mini Cross-Country League at the end-of-season awards. More...
187 DERBYSHIRE ATHLETES SHARE OF £40,000 BURSARIES -
187 promising sports performers from Derbyshire have shared more than £40,000 after each being awarded a bursary More...
CHESTERFIELD ATHLETES CROWNED CHAMPIONS AGAIN -
Chesterfield Athletics Club were crowned champions of the Derbyshire Mini Sportshall League for the 2nd year running More...
COUNTY SUCCESS FOR YOUNG ATHLETES -
Chesterfield AC's Tasmin Boam, representing Derbyshire Dales, added the Schools' gold medal to her Derbyshire club title More...
KINGS STILL TOP OF THE TABLE -
Another cold night at Tupton Hall School provided three exciting, tight Footy Legends 6-a-side matches. More...
NEW LOCAL 6-A-SIDE FOOTBALL LEAGUE PROVES TO BE A WINNER -
A superb first week played on a cold crisp last Tuesday night on Tupton Hall's all weather pitch. More...
NCWA BECOMES A LIMITED COMPANY -
One local company has proved that, despite the recession, it's going from strength to strength. More...
TABLE TENNIS STAR PITCHFORD WINS SPORTSPERSON OF THE YEAR AWARD -
Chesterfield table tennis star Liam Pitchford has been named University of Derby Sportsperson of the Year at the Derbyshire Sports Awards. More...
SUCCESS ON WORLD STAGE FOR LOCAL YOUNGSTER -
Chesterfield Table Tennis player Liam Pitchford, has now been named as England's new senior No.1 More...
JUST DO MORE -
Residents in North East Derbyshire are being offered a 50% discount on monthly membership at leisure centres in the area. More...
GOLD MEDALLIST VISITS NE DERBYSHIRE -
A Commonwealth Games gold medallist, took the plunge in NE Derbyshire. More...