Tuesday 13th December 2011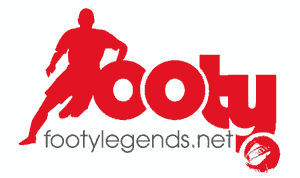 Another cold night at Tupton Hall School provided 3 exciting tight matches.

The first game of the night saw new team Tupton Tornadoes taking on Old Gun United.

A superb tight opening saw the game remaining 0-0 for some time, with some great saves from Old Gun keeper Mark Slinn and some excellent defending by Tupton defender Joe Payne they managed to keep the score down to no goals.

Tupton grew in confidence and were challenging the Old Gun keeper and eventual man of the match Slinn with great efforts from Danny Brookes and Jay Brookes.

Tupton's high line of defence left them vulnerable to the counter attack and Old Gun's managed to score a goal on the counter attack, quickly following that up with a second.

This spurred Old Gun's Gibb trio to take control of the game with Brett Gibb and Dwaine Gibb both netting a goal and John Gibb scoring two.

Jamie Brookes scored a late goal for Tupton Tornadoes to open his scoring account. This win for Old Guns took them up to 3rd place in the table.


The second game of the night saw title contenders Danesmoor Dynamos taking on the highly favoured new boys Towniz FC in a frantic paced game of end to end stuff.

The superbly organised Towniz played slick, good passing football and were unlucky to come up against an on form Danesmoor side.

A fantastic shot from Ben Meadley got an early goal for Danesmoor, he also bagged another goal, as did team mate Jacob Riggot in his first game of the season. Jamie Rowan also scored, taking his tally to 3 for the season.

Great goals also came from Towniz FC players Neil Johnson and Dave Shepherd.

Towniz were unlucky to be up against a tough Danesmoor defence run by Scott Baston and Scott Woodhouse and keeper Dave Johnson, eventual man of the match, who was on amazing form making outstanding save after outstanding save.

This six goal thriller was the game of the night, ending 4-2 to Danesmoor taking them to second in the table having scored 11 in 2 games.

In the third game of the night it saw table toppers Puma Kings taking on Birdholme FC.

Puma Kings gave debut to youngster Jack Preece and he made an instant impact scoring a goal after being on the pitch for just a minute.

It was a cold affair on an icy night and proved to be quite a scrappy game.

Puma Kings dominated possession with Jonathan Davies and Leon White controlling the game on their respected wings and good play by Tom Beaumont and Richard Hickman though the middle of the park.

Their domination paid off with Ben Beaumont netting a couple, taking him to the top of the scoring chart, having 4 goals this season in just 2 games.

Michael Drew was unlucky to not keep another clean sheet with Birdholmes Andy Brocklehurst scoring and also picking up man of the match.

This win keeps Puma Kings top of the table with a +8 goal difference after the first 2 matches.

Top Goalscorers after week 2
4 - Ben Beaumont - Puma Kings

3 - Ryan Lindley - Danesmoor Dynamos
3 - Jamie Rowan - Danesmoor Dynamos
3 - Brett Gibb - Old Guns United
3 - Ben Meadley - Danesmoor Dynamos

2 - Liam Charlesworth - Puma Kings
2 - Nathan Hadley - Old Guns United 
2 - John Gibb - Old Guns United

1 - Jonathan Davies - 1- Puma Kings
1 - Scott Woodhouse - Danesmoor Dynamos
1 - Tom Beaumont - Puma Kings
1 - Jamie Brookes - Tupton Tornados 
1 - Jacob Riggot - Danesmoor Dynamos
1 - Neil Johnson - Towniz FC
1 - Dave Shepherd - Towniz FC
1 - Andy Brocklehurst - Birdholme FC
1 - Dwaine Gibb - Old Guns United
1 - Jack Preece - Puma Kings
Man Of The Match awards after week 2
Simon Wright (Birdholme FC)
Ben Meadley (Danesmoor Dynamoes)
Michael Drew (Puma Kings)
Andy Brocklehurst (Birdholme FC)
Dave Johnson (Danesmoor Dynamoes)
Mark Slinn (Old Guns United)


Footy Legends is run by a group of Chesterfield based men and meets 8:30pm - 10:30pm on Tuesday nights at Tupton Hall School.

Players must be over 16 and. It costs £25 per team per week to play, which should work out at about £2.70 a player.

There are no fines for minor offences - the FA blue card/Sin-bin scheme is in operation. All Referees are Derbyshire FA Affiliated and all fixtures, tables and results are posted online, as well as reports and various stats every week here on the Chesterfield Post.

There are still limited spaces available - please call 07970 747412, send an email to goal@footylegends.net, or check them out on Facebook.
RECENT STORIES
LOCAL U12 FOOTBALL TEAM CHAPIONS WITH 100% RECORD -
Somersall Rangers FC U12s are celebrating after claiming their Division Championship for the 2nd year in succession - without dropping a single point all season! More...
NORTH DERBYSHIRE SCHOOLS AMONGST WINNERS AT WINTER SCHOOL GAMES -
Teams from The Bolsover School and Hasland Hall Community School were among the winners at the Derbyshire Winter School Games. More...
CHESTERFIELD AC'S ALICIA BARRETT STRIKES GOLD AGAIN-
Chesterfield AC's Alicia Barrett stamped the form of her recent victory in the Northern Champs with another Gold Medal performance in the England Athletics Indoor Champs More...
ATHLETICS GIRLS RUN AWAY WITH BEST TEAM IN DERBYSHIRE-
Chesterfield were crowned best team in the Derbyshire Mini Cross-Country League at the end-of-season awards. More...
187 DERBYSHIRE ATHLETES SHARE OF £40,000 BURSARIES -
187 promising sports performers from Derbyshire have shared more than £40,000 after each being awarded a bursary More...
CHESTERFIELD ATHLETES CROWNED CHAMPIONS AGAIN -
Chesterfield Athletics Club were crowned champions of the Derbyshire Mini Sportshall League for the 2nd year running More...
COUNTY SUCCESS FOR YOUNG ATHLETES -
Chesterfield AC's Tasmin Boam, representing Derbyshire Dales, added the Schools' gold medal to her Derbyshire club title More...
OLYMPIC COACH APPOINTED TO HELP DERBYSHIRE ATHLETES -
A performance coach who led athletes to medal success at two Olympic Games has been appointed to work with some of Derbyshire's most talented emerging sports stars More...
NEW LOCAL 6-A-SIDE FOOTBALL LEAGUE PROVES TO BE A WINNER -
A superb first week played on a cold crisp last Tuesday night on Tupton Hall's all weather pitch. More...
NCWA BECOMES A LIMITED COMPANY -
One local company has proved that, despite the recession, it's going from strength to strength. More...
TABLE TENNIS STAR PITCHFORD WINS SPORTSPERSON OF THE YEAR AWARD -
Chesterfield table tennis star Liam Pitchford has been named University of Derby Sportsperson of the Year at the Derbyshire Sports Awards. More...
SUCCESS ON WORLD STAGE FOR LOCAL YOUNGSTER -
Chesterfield Table Tennis player Liam Pitchford, has now been named as England's new senior No.1 More...
JUST DO MORE -
Residents in North East Derbyshire are being offered a 50% discount on monthly membership at leisure centres in the area. More...
GOLD MEDALLIST VISITS NE DERBYSHIRE -
A Commonwealth Games gold medallist, took the plunge in NE Derbyshire. More...