Saturday 24th March 2012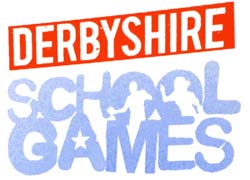 Teams from The Bolsover School and Hasland Hall Community School were among the winners at the Derbyshire Winter School Games.

More than 700 school pupils from across Derbyshire took part in the county-wide event, which saw school teams represent their districts in disability swimming, indoor rowing, Quicksticks hockey or Sportshall Athletics at Moorways Sports Complex in Derby on March 21st.

In the indoor rowing event, The Bolsover School, representing Bolsover district, won the Key Stage 3 competition. 2nd placed was Meadows Community School from Chesterfield, and in 3rd was Kirk Hallam Community Technology and Sports College from Erewash.

In the Key Stage 4 indoor rowing competition, the winners were Hasland Hall Community School from Chesterfield. In 2nd place was The Bolsover School from Bolsover district, and in 3rd place was Tupton Hall School from North East Derbyshire.

In the Indoor Rowing Plus, Anthony Gell School from Derbyshire Dales took first place, Brackenfield School from Erewash were 2nd and Ashgate Croft School from Chesterfield were 3rd.

The Derbyshire Winter School Games are part of the National School Games programme, which is designed to build on the magic of 2012.

The event began with an Opening Ceremony which included a dance performance by pupils from Brimington Junior School, and an acrobatic gymnastics performance by pupils from Derby's West Park Community School.

There was also a performance by music and art development agency Baby People, and speeches by Chesterfield Young Ambassador Laurissa Robson, from Netherthorpe School; Sporting Champion Emma Pass, who played basketball for England and Great Britain between 1998 and 2010; and Tibshelf School Headteacher Peter Crowe, Chair of the Derbyshire School Games Organising Committee.

North East Derbyshire Young Ambassador Dan Shephard, from Dronfield Henry Fanshawe School, gave the closing speech.

In the Sportshall Athletics (years 5/6) event, the winning school was Chellaston Junior School, representing Derby East. In 2nd place was Harpur Hill Primary School from High Peak, and in 3rd place was Deer Park Primary School from North East Derbyshire.

In the Sportshall Athletics Plus event, the winning school was Alderwasley Hall School from Derbyshire Dales, in 2nd place was a district team from Bolsover, and in 3rd place was a team from the Royal School for the Deaf Derby, representing Derby East.

The winning Quicksticks Hockey team was Brailsford Primary School from Derbyshire Dales, which beat Mundy Junior School from Amber Valley 1 - 0 in the final.

Meanwhile in the Swimming Plus competition the winners were Brackenfield School from Erewash, in 2nd place was Queen Elizabeth's Grammar School from Derbyshire Dales, and in 3rd place was a district team from Chesterfield which included pupils from Mary Swanwick Primary School, Dunston Primary School and Ashgate Croft School.

Following a day of tough competition, Derbyshire Dales were crowned overall winners, just pipping Erewash into 2nd place. Chesterfield took 3rd place.

Derbyshire County Competition Officer Craig Homer said: "My congratulations go to all the young people who took part in the Derbyshire Winter School Games. It was fantastic to see so many young people taking part in sport, and also in the cultural activities and educational workshops and in the organisation and officiating.

"The event was a great celebration of competitive sport in the lead up to the 2012 Olympic and Paralympic Games."

Around 100 young leaders supported the running of the event, taking on roles such as time-keepers, scorers and umpires.

The Derbyshire Winter School Games involved pupils from primary, secondary and special schools across Amber Valley, Bolsover, Chesterfield, Derby, Derbyshire Dales, Erewash, High Peak, North East Derbyshire and South Derbyshire.
RECENT STORIES
LOCAL GROUPS SET TO BENEFIT FROM FUNDING -
Over 40 groups to benefit from grants of up to £250 each from Derbyshire's Community Sports Trust funded through the government's Social Action Fund. More...
PART OF SOMETHING SPECIAL -
Young people in Chesterfield were given their chance to shine at an event, hosted by Destination Chesterfield and Derbyshire Sport, at the b2net stadium this morning. More...
SIR CHRIS HOY URGES LOCAL RESIDENTS TO 'SHINE' THIS SUMMER -
Four-time Olympic Champion, Sir Chris Hoy has urged Chesterfield residents to take to the streets on June 29th for the London 2012 Torch Relay More...
OLYMPIC GOLD MEDALLIST PAUL GOODISON VISITS CHESTERFIELD -
The countdown to London 2012 is on in earnest and for one local competitor it just can't come quickly enough. More...
LOCAL YOUNG ATHLETES SHINE AS NEW SEASON BEGINS-
Joe Walker was awarded the Club's 'Athlete of the Day' for his winning treble (all Grade 1), while Emma Schaanning took the female honours More...
YOUNG ATHLETES ON TRACK FOR NEW SEASON SUCCESS -
The young athletes of Chesterfield & District AC started off the new season with a narrow second place behind old rivals Amber Valley More...
CHESTERFIELD AC ATHLETES SHINE IN AREA FINALS -
Chesterfield AC athletes again contributed massively to victories for Derbyshire in 3 of the 4 age-groups of the Aviva Sportshall East Midlands Final More...
LOCAL U12 FOOTBALL TEAM CHAPIONS WITH 100% RECORD -
Somersall Rangers FC U12s are celebrating after claiming their Division Championship for the 2nd year in succession - without dropping a single point all season! More...
CHESTERFIELD AC'S ALICIA BARRETT STRIKES GOLD AGAIN-
Chesterfield AC's Alicia Barrett stamped the form of her recent victory in the Northern Champs with another Gold Medal performance in the England Athletics Indoor Champs More...
ATHLETICS GIRLS RUN AWAY WITH BEST TEAM IN DERBYSHIRE-
Chesterfield were crowned best team in the Derbyshire Mini Cross-Country League at the end-of-season awards. More...
187 DERBYSHIRE ATHLETES SHARE OF £40,000 BURSARIES -
187 promising sports performers from Derbyshire have shared more than £40,000 after each being awarded a bursary More...
CHESTERFIELD ATHLETES CROWNED CHAMPIONS AGAIN -
Chesterfield Athletics Club were crowned champions of the Derbyshire Mini Sportshall League for the 2nd year running More...
COUNTY SUCCESS FOR YOUNG ATHLETES -
Chesterfield AC's Tasmin Boam, representing Derbyshire Dales, added the Schools' gold medal to her Derbyshire club title More...
OLYMPIC COACH APPOINTED TO HELP DERBYSHIRE ATHLETES -
A performance coach who led athletes to medal success at two Olympic Games has been appointed to work with some of Derbyshire's most talented emerging sports stars More...
KINGS STILL TOP OF THE TABLE -
Another cold night at Tupton Hall School provided three exciting, tight Footy Legends 6-a-side matches. More...
NEW LOCAL 6-A-SIDE FOOTBALL LEAGUE PROVES TO BE A WINNER -
A superb first week played on a cold crisp last Tuesday night on Tupton Hall's all weather pitch. More...
NCWA BECOMES A LIMITED COMPANY -
One local company has proved that, despite the recession, it's going from strength to strength. More...
TABLE TENNIS STAR PITCHFORD WINS SPORTSPERSON OF THE YEAR AWARD -
Chesterfield table tennis star Liam Pitchford has been named University of Derby Sportsperson of the Year at the Derbyshire Sports Awards. More...
SUCCESS ON WORLD STAGE FOR LOCAL YOUNGSTER -
Chesterfield Table Tennis player Liam Pitchford, has now been named as England's new senior No.1 More...
JUST DO MORE -
Residents in North East Derbyshire are being offered a 50% discount on monthly membership at leisure centres in the area. More...
GOLD MEDALLIST VISITS NE DERBYSHIRE -
A Commonwealth Games gold medallist, took the plunge in NE Derbyshire. More...