Thursday 27th June 2013
By Tom Holdcroft
Chesterfield Turns Pink pic courtesy www.derbyshireccc.com


Chesterfield will turn pink on Monday 15th July as Australian Test Cricket legend and Co-Founder of the McGrath Foundation, Glenn McGrath, spearheads a star-studded charity Twenty20 line-up called 'Chesterfield Turns Pink'.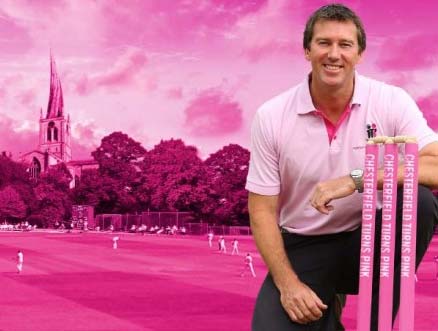 The fixture is in support of the McGrath Foundation, Cricket Derbyshire Community Foundation and UK charity Breast Cancer Care.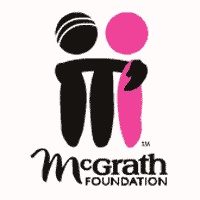 Players and supporters alike will don the colour pink in a charity Twenty20 fundraiser, Chesterfield Turns Pink, to increase breast awareness in young women, to support the UK Breast Cancer Care charity and to boost the McGrath Foundation's ongoing excellent work in Australia.

Held as part of the Hill Dickinson Chesterfield Festival of Cricket, in association with Chesterfield Borough Council, a percentage of funds raised will also go to the Cricket Derbyshire Community Foundation, a new charity established to deliver cricket based sport, education and health projects to benefit the people of Derbyshire.

McGrath will join former Australian team-mates Damien Martyn, Ian Harvey and Jason Gillespie - and England legend Darren Gough - in the McGrath Foundation XI.

They go head-to-head with a Cricket Derbyshire XI featuring West Indian legend Shivnarine Chanderpaul, England Women's star Sarah Taylor and Derbyshire legends such as Kim Barnett, Devon Malcom and Kevin Dean.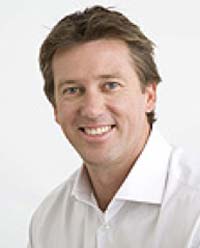 Aussie legend McGrath (left) is excited to be part of the Chesterfield Turns Pink Twenty20 match.

He said: "Cricket has become an important part of the McGrath Foundation fabric, with events like these truly helping to make a difference.

"We're so proud to already be gearing up for our Sixth Pink Test in Sydney. It's incredible to see that the magic of the Pink Test is spreading around the world, as far as South Africa and now Derbyshire, England.

"We're thrilled to have 84 McGrath Breast Care Nurses working across Australia who together have supported over 20,000 Australian families experiencing breast cancer. We believe we need 150 McGrath Breast Care Nurses nationally to achieve our vision.

"It is friends, families and communities coming together at events such as Chesterfield Turns Pink that will help make our vision a reality."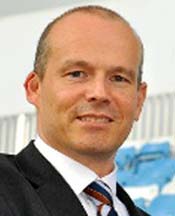 Simon Storey, Chief Executive at Derbyshire CCC (left) said: "As well as raising much needed funds and awareness in relation to something that touches the hearts of so many, we're also delighted to be putting Chesterfield on the map as the host town for this groundbreaking event.

"Our thanks go to everyone making this event possible and in particular to Glenn McGrath for pioneering the involvement of his charity in Chesterfield Turns Pink's inaugural year."

Sponsorship opportunities for businesses are available as well as the sale of match tickets.

The Chesterfield Post's own Cricket Coverage Sponsors, Chesterfield based auto-retailer Autoworld, have already become the first company to pledge their support.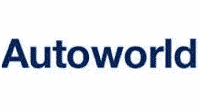 Autoworld Group Operations Director Tony Cordin said: "There's no doubt that this is a great event for a truly worthwhile cause and we are delighted to offer our support.

"It promises to be a great evening of entertainment that will hopefully raise significant revenue for the three excellent charities."

Councillor Amanda Serjeant, Chesterfield Borough Council's Executive Member for Leisure, Culture and Tourism, added: "It is brilliant that a great fund-raising event like this is coming to Chesterfield as part of the cricket festival.

"As the game will also have celebrities who are not normally associated with cricket, we hope it will help widen the appeal of the festival to even more people and hopefully, inspire some of today's young people to take up the sport."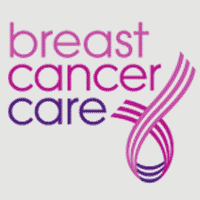 Lisa Brown, Area Fundraiser for Breast Cancer Care said: "We are delighted to be part of Chesterfield Turns Pink.

"In the UK someone is diagnosed with breast cancer every 11 minutes, so the demand for our free services is huge.

"The fundraising from events like this are hugely appreciated and ensures that we can continue our life-changing work."

Turning Chesterfield Pink is in association with the McGrath Foundation, Derbyshire County Cricket Club, Chesterfield Borough Council, Breast Cancer Care and the newly-launched Cricket Derbyshire Community Foundation.

Hours of play will be from 6pm to 8.45pm on Monday 15th July. Tickets are priced £20 for adults, £5 for juniors and children under 5 are free. Car Parking is priced at £4 in advance; £5 on the day.

To buy tickets call the Tickets Hotline on 01332 388 101 or buy online from derbyshireccc.com (or for more info on the Cricket Derbyshire Community Foundation.)

For more info on The McGrath Foundation, visit their website here: www.mcgrathfoundation.com.au
For more info on Breast Cancer Care Charity, visit their website here: www.breastcancercare.org.uk
Article sponsored by Autoworld Chesterfield
RECENT STORIES
'NORMAL SERVICE RESUMED' FOR THE FALCONS? MATCH REPORT -
It was 'normal service resumed' for the Falcons tonight at a sold out County Ground, as Derbyshire lost for the eighth consecutive time in a Twenty 20 match versus their East Midlands rivals. More...
FALCONS v OUTLAWS GAME IS A SELL OUT -
Following three successive victories for Wayne Madsen's table-toppers - Derbyshire Falcons' Friends Life t20 derby, v Nottinghamshire Outlaws tonight (Friday 5th July) has sold out. More...
FALCONS v OUTLAWS HEADING FOR A SELL OUT THIS FRIDAY -
Sales for the Friends Life t20 East Midlands derby between the Falcons and Nottinghamshire Outlaws have already topped 4,000. More...
FALCONS MAKE IT A PERFECT 3 OUT OF 3 SO FAR IN THE T20 -
Derbyshire again won a last over T20 thriller last night, this time at the County Ground against Lancashire. More...
DURSTON'S DELIGHT AT DERBYSHIRE'S T20 START -
This has been a great start to Derbyshire's Friends Life T20 campaign, a victory at Headingley and a win at Grace Road and Wes Durston is delighted. More...
DERBYSHIRE MAKE IT A T20 DOUBLE AS THEY BEAT THE FOXES -
Derbyshire made it two wins out of two with a victory at Grace Road with excellent individual performances from Wes Durston (83, 1-17), Dan Redfern (2-24) and David Wainwright (3-24) More...
FALCONS START T20 CAMPAIGN WITH VICTORY OVER THE VIKINGS -
Derbyshire's T20 Campaign got off to a winning start at Headingley tonight, although the manner of the win had all hearts racing More...
FALCONS T20 CAMPAIGN KICK OFF TONIGHT AGAINST YORKSHIRE VIKINGS -
Derbyshire's T20 campaign gets underway at Headingley, Leeds tonight, in what could be described as one of the toughest opening matches they could have. More...
BAD BATTING SESSION COSTS DERBYSHIRE -
The hopes of a first championship win of the season were dashed in the most crucial of games at Derby. More...
BOWLERS STAR FOR DERBYSHIRE ON THIRD DAY -
On a day spoiled by the rain at the County Ground, Derbyshire did their best to stick their noses in front by quickly dismissing Somerset with a lead of 50 runs. More...
DERBYSHIRE EDGE A RAIN AFFECTED SECOND DAY -
Tony Palladino made a welcome return with the ball for the Derbyshire attack, with a four wicket salvo against an experienced Somerset batting line-up More...
NEITHER SIDE TAKES ADVANTAGE ON DAY 1 AT THE COUNTY GROUND -
On a day which ebbed and flowed, both sides will claim they had a decent enough one. Day one's Match Report by Paul Fisher More...
DERBYSHIRE v SOMERSET. 4 DAY MATCH PREVIEW -
Derbyshire face their biggest match of the season to date as they host fellow championship strugglers Somerset at the County Ground More...
RAIN FALLS ON THE FALCONS AGAIN. MATCH REPORT -
Yorkshire Bank 40, Group B. County Ground, Derby.
Derbyshire Falcons, 36-2 v Scotland Saltires. Match Abandoned Derbyshire 1 point, Scotland 1 point. More...
DERBYSHIRE CCC v SCOTLAND YORKSHIRE BANK 40 MATCH PREVIEW -
Derbyshire's home campaign in the Yorkshire Bank 40 competition sees them without defeat. More...
DERBYSHIRE DRAW AT THE BRIDGE -
Michael Lumb struck a career-best 221 not out as Nottinghamshire versus Derbyshire ended in a rain-affected draw at Trent Bridge. More...
TIM GROENEWALD REACHES CAREER MILESTONE AT TRENT BRIDGE ON DAY 3 -
Tim Groenewald claimed his 200th career first-class wicket - but an unbeaten century from Michael Lumb frustrated the Derbyshire bowlers on another rain-affected day at Trent Bridge. More...
MATCH FINELY POISED AFTER A RAIN AFFECTED SECOND DAY -
Heavy rain washed out the final two sessions at Trent Bridge after Derbyshire lost quick wickets in the morning to leave the LV= County Championship fixture finely poised after the second day against Nottinghamshire More...
MADSEN AND CHANDERPAUL DEFIANT IN THE RAIN -
A fine 145-run partnership between Wayne Madsen and Shivnarine Chanderpaul has put Derbyshire into a strong position after a rain-effected opening day against Nottinghamshire. More...
RECORD BREAKING DERBYSHIRE STUN ESSEX AT LEEK -
Falcons took an impressive 63 run victory in the Yorkshire Bank 40 game against Essex Eagles at Highfield, Leek yesterday. More...
FALCONS & EAGLES DO BATTLE ON LEEK'S BIG DAY IN THE SUN -
The weather forecast is good - AND - supporters who purchase tickets in advance for Derbyshire Falcons v Essex Eagles, at Leek CC on Sunday, can still reap the benefits of discounted prices. More...
CARIBBEAN T20 ENDS DERBYSHIRE'S HOPES OF MARTIN GUPTILL'S RETURN IN 2013 -
Martin Guptill has ended speculation linking him with Derbyshire for the 2013 Friends Life t20 competition - but he has confirmed ambitions to play for the Club again. More...
DERBYSHIRE EARN A DRAW AFTER HUGHES' QUICK FIRE HALF CENTURY. REPORT -
A quick-fire half century from Chesney Hughes in Derbyshire's second innings, ensured the home fixture against Surrey ended in a draw today More...
FALCONS' BAD LUCK IN YB40 COMPETITION CONTINUES AS MATCH IS ABANDONED -
Derbyshire's bad luck at home in the Yorkshire Bank 40 over competition continued - not in losing the match in a cricketing format, but by being defeated by the English weather. More...
DERBYSHIRE v SURREY YB40 MATCH PREVIEW -
Derbyshire return to the County Ground this afternoon after a weekend trip to the North which saw the Falcons return with a win and a rain affected defeat. More...
TICKET OFFER AND DERBYSHIRE FIRE SERVICE AT FALCONS v SURREY GAME -
Falcons face Surrey in Wednesday's YB40 fixture and there's a special price half term ticket - along with the attendance of Derbyshire Fire Service after launch of new Community Partnership. More...
RAIN ENDS FALCON'S HOPES AT DURHAM -
Despite a fluent innings from Paul Borrington, rain ended any chances of Derbyshire reaching their revised target at the Durham Emirates ICG - as Durham claimed a 43-run Duckworth Lewis victory. More...
FOOTITT PUTS SCOTLAND TO THE SWORD. MATCH REPORT -
A career-best bowling performance from Mark Footitt blew the Scots away as Derbyshire captured victory in Edinburgh. More...
DERBYSHIRE CCC ANNOUNCE TRIO OF CHARITY PARTNERS FOR 2013 -
Cricket Derbyshire has announced its Official Charity Partners for 2013 - Sight Support Derbyshire, Derbyshire Community Foundation and Derbyshire, Leicestershire & Rutland Air Ambulance. More...
SUSSEX CLAIM NINE WICKET VICTORY ON FINAL MORNING AT COUNTY GROUND -
Sussex sealed a nine-wicket victory against Derbyshire on the final morning of their LV= County Championship Division One fixture at the County Ground. More...
STEVE STUBBINGS TO COACH SECOND XI -
Former Derbyshire batsman Stephen Stubbings has been added to the coaching team which will see Andrew Harris re-deployed as specialist Bowling Coach. More...
AUTOWORLD NEW SPONSORS OF 2013 CRICKET COVERAGE -
The Chesterfield Post are pleased to announce that Autoworld Chesterfield are the new sponsors for our expanded coverage this season of newly promoted Derbyshire CCC. More...
DERBYSHIRE CCC EXTEND PARTNERSHIP WITH UNIVERSITY OF DERBY -
Derbyshire County Cricket Club and The University of Derby have stepped up their established partnership ahead of the 2013 season. More...
SPIREITE SLATER HOPES TO SHINE FOR DERBYSHIRE CCC -
One to come through the Derbyshire CCC ranks is Ben Slater, born in Chesterfield, grew up in Bolsover More...
ALL ROUNDER HUGHES COMPLETES ENGLAND QUALIFICATION -
Derbyshire CCC announced today that Chesney Hughes has completed his residency and now plays for Derbyshire as an England Qualified cricketer More...
ALL ROUNDER HUGHES SIGNS NEW DEAL -
Chesney Hughes has signed a new two-a-half-year contract committing the all-rounder to the Club until September 2015. More...
DERBYSHIRE MEMBERS RUBBER-STAMP GOVERNANCE CHANGE -
Derbyshire County Cricket Club is welcoming a new era of corporate governance after crucial proposals for reform gained 96% of the Members' Vote. More...
DERBYSHIRE CCC APPOINT NEW PRESIDENT -
Her Majesty's Lord Lieutenant of Derbyshire since May 14th 2009, Willie Tucker, has been appointed President of Derbyshire County Cricket Club. More...
DERBYSHIRE CCC TO MAKE LEEK RETURN -
The Derbyshire versus Essex Yorkshire Bank 40 fixture on Sunday 9th June has been switched from the County Ground, Derby, to Highfield, Leek. More...
DERBYSHIRE CCC ANNOUNCES ANOTHER PROFIT -
Derbyshire County Cricket Club has recorded a profit of £23,310 for 2012; the club's sixth surplus in seven years. More...
DERBYSHIRE CCC CONFIRM PRE-SEASON SCHEDULE -
Derbyshire CCC's pre-season tour of Barbados will be followed by further friendly matches versus Somerset and Nottinghamshire prior to the start of the 2013 campaign More...
CRICKET DERBYSHIRE UNVEILS NEW DUO -
Derbyshire CCC have captured the headlines with their on-field recruitment recently; but the newly recruited off-field duo of Ryan Duckett and Andrew Bowley could prove equally important. More...
DERBYSHIRE CCC CONTINGENT ARRIVE IN SRI LANKA -
Captain Wayne Madsen is leading a seven-strong party to Sri Lanka as Derbyshire's preparations for the 2013 campaign continue. More...
DERBYSHIRE CCC 6 POINT STRATEGY FOR 2013-2019 -
Derbyshire County Cricket Club has released it's strategic six-point plan with the aim of inspiring ambition and purpose by promoting cricket in Derbyshire. More...
DERBYSHIRE CCC ANNOUNCE 2013 ACADEMY -
Cricket Derbyshire has announced its Academy intake for 2013 and a groundbreaking Academy partnership with the University of Derby. More...
DERBYSHIRE CCC SIGN CHANDERPAUL -
The current number two Test batsman in the world, Shivnarine Chanderpaul, has signed for Derbyshire CCC More...
KRIKKEN ISSUES RALLYING CRY AS DERBYSHIRE LAUNCH 2013 MEMBERSHIP -
Derbyshire will play First Division cricket next summer following their recent promotion as champions - but the price of Membership remains unchanged. More...