Tuesday 5th November 2019



Sudden job loss, unexpected illness or a home repair may force people to borrow money.

To get some money, people often accept loans at expensive rates.

Remember, debt becomes an easy option to manage your expenses, but it can increase complications in your life. In numerous cases, repaying a debt becomes a nightmare. Sometimes, things get out of control before you realise.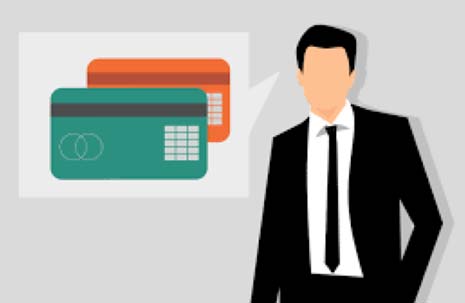 If you want to decrease your financial stress, you have to change your habits of overspending. Control your expenses and increase your savings. Fortunately, some strategies are available to pay off debt faster.

If you are serious about living a debt-free life, here are some tried and tested methods.
IVA (Individual Voluntary Arrangements)
An IVA is an agreement between you and your creditors to repay your debt in parts or pay all.

It will be an agreement to make payment in regular installments to an insolvency expert. He will become a middle man to divide the money between creditors.

With an IVA, you will get better control of your valuable assets as compared to bankruptcy.

For IVA Help & Advice, consult a qualified insolvency practitioner.

He will work out to set affordable payments for you. Make sure to share details of your financial situation with an IVA, such as creditors, income, debts and assets.
Try to Pay As Much as You Can
If, for example, you are carrying a balance on your credit card of £15,609 and paying 15% APR, the minimum monthly payment will be £625.

It will take almost 13.5 years to pay off this debt. Remember, this period will work if you stop adding to this balance.

It doesn't matter whether you have credit card debts, student loans and personal loans; you have to pay them as soon as possible. Try to pay more than your minimum amount. It will help you to save money on interest for remaining loan. Moreover, it is an excellent way to speed up the payoff procedure. To avoid possible headaches, avoid prepayment penalties on your loans.
'Snowball' Method To Repay Debt
If you want to pay the maximum debt, use a snowball method.

It will help you to build momentum and pay more amounts. Make sure to list your debts from the smallest - largest sums. Throw your extra funds at small balances and make minimum payments on larger loans. After paying the low balance, put extra money for the next low debt and continue this process until you pay off everything.
Use A 'Side Hustle'
Snowball method will help you to speed up your repayment process. To amplify your efforts, make sure to increase your income. Monetise different skills and talents, such as virtual assistant, house cleaning and babysitting, to earn money.

Create a bare-bones budget to pay down your debt faster. Make sure to cut your expenditures and increase savings.

A bare-bone budget will help you to reduce unnecessary expenses. You have to cut down your luxuries, such as avoid dining out, and cut off cable television and unnecessary expenditures.
OTHER STORIES
2018 IS SET TO BECOME THE YEAR
OF E-COMMERCE -
E-commerce has come to dominate marketing and is set to continue as it's going in 2018, with an emphasis on carrying on the incredible sales growth it's seen already More...
WHY HAS UK HOUSEHOLD DEBT BEEN RISING? -
Since the 2008 financial crisis, which saw countless banks and businesses go bust, the world has been in a state of recovery. More...
THE 'GAMIFICATION' OF ONLINE SLOTS -
Gamification is the process of adding more features to classic games such as slots or mini-games. More...
WHY IT MIGHT BE
TIME TO RETHINK YOUR BUSINESS FLEET -
The electric car revolution may be here sooner than first thought. What are the Options? More...
IS CHESTERFIELD'S TOWN CENTRE ENJOYING A RENAISSANCE? -
With the festive season underway, Chesterfield's shops will be helping everyone enjoy the retail boom that accompanies this time of year. More...
CHESTERFIELD'S REMEMBRANCE SUNDAY -
They came to remember and, in scenes replicated across the UK, Chesterfield's veterans shared their private memories of war on the most public of occasions - Remembrance Sunday. More & Audio...
ARMISTICE DAY IS HONOURED IN CHESTERFIELD -
On a day of Remembrance, Chesterfield came to a standstill to pay respects to serviceman who lost their lives in conflicts passed and present. More & Video...
CHESTERFIELD REMEMBERS THE FALLEN -
Chesterfield residents can remember those who have lost their lives in war at a series of events organised by Chesterfield Borough Council.
More & Video...
LOCAL AND BRITISH HIGH STREETS SEE SHARP DECLINE IN SHOPPERS -
Figures released by the British Retail Consortium show that in September 2017, there was 2.2% decline in the number of shoppers visiting British high streets. More...
LOCAL INDUSTRIES CONCERNED BY LEAKED POST BREXIT IMMIGRATION PLANS -
The leaked post-Brexit immigration plans could have a concerning impact upon many industries in Chesterfield and nationally if they are followed through once the UK leaves the EU. More...