Wednesday 11th December 2019



Chesterfield is, without a doubt, one of the most scenic locations in the United Kingdom.

So, it shouldn't come as a surprise that the Chesterfield area sees millions of tourists arrive each year. Most recently, the Chesterfield visitor economy has seen as significant rise with tourism bringing in even more money to the Chesterfield borough.

In 2018, tourism accounted for £184.1 million coming into the local economy, marking a 5.1 per cent increase on 2017.

Attractions like the Crooked Spire, Winding Wheel Theatres, Queen's Park, Revolution House, and Chesterfield Museum never fail to draw in visitors, with hotels, restaurants, shops, and other local businesses benefitting tremendously.

While Chesterfield's visitor economy is thriving right now, could it go even further?

The Chesterfield area is rather devoid of more traditional tourist attractions and entertainment hubs, such as casinos, so could the town capitalise on the rising tourism by building a casino?
Benefits Of Bringing In A Casino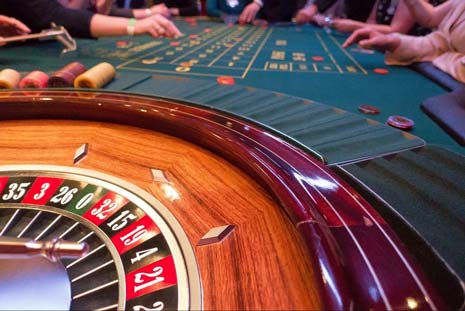 Source: Pixabay

All over the world, casinos are often seen as a way to inject more cash into a local economy.

It has been seen across countries like Canada where they have debated the need for a casino in Toronto. Not only do they create more jobs, but if they're situated in a less popular part of a town or city, they can bring in players with more disposable income to potentially revive the area with their spending.

It adds even more entertainment areas for tourists where they can spend more money while in the area. There is one in town, Admiral, but it's hardly the glitz-and-glamour, tourist-captivator that a fully-fledged casino hall could be in Chesterfield.

Of course, those tourists with plenty to spend on entertainment could always venture north to the extended entertainment hub of Sheffield, but Chesterfield wants its visitors to stay in the area and patronise the local offerings – which a casino could help achieve.
Is A Casino Really Needed?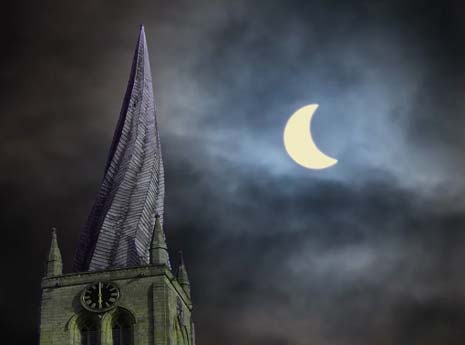 Source: Pixabay

Simply erecting a casino for the sake of trying to get a bit more out of a thriving tourist economy seems almost contrary to what people expect from Chesterfield.

The general theme of the top attractions may suggest that people who come to the area aren't seeking the kind of entertainment that comes with having a casino unless it was of historical significance.

Besides, those who do come to Chesterfield and seek other forms of entertainment while staying here have ever-increasing access to a huge range of entertainment options online.

Alongside popular streaming platforms and mobile games, there is also a huge library of Betfair slots with the likes of the Kingdoms Rise series, Justice League, the Age of the Gods series, AP McCoy: Sporting Legends, and Glory and Britannia all just a few clicks or taps away.

There's already plenty for tourists to enjoy in Chesterfield, be it in the form of standing attractions in the area or entertainment mediums like online casinos that are easily accessed.

Those who want the in-person experience either don't come to Chesterfield seeking such thrills or are welcomed to take the short trip up to Sheffield.

In any case, it's great that the tourist economy of Chesterfield jumped up last year, but there's very little need to try to capitalise on the increase with a land-based casino.
OTHER STORIES
2018 IS SET TO BECOME THE YEAR
OF E-COMMERCE -
E-commerce has come to dominate marketing and is set to continue as it's going in 2018, with an emphasis on carrying on the incredible sales growth it's seen already More...
WHY HAS UK HOUSEHOLD DEBT BEEN RISING? -
Since the 2008 financial crisis, which saw countless banks and businesses go bust, the world has been in a state of recovery. More...
THE 'GAMIFICATION' OF ONLINE SLOTS -
Gamification is the process of adding more features to classic games such as slots or mini-games. More...
WHY IT MIGHT BE
TIME TO RETHINK YOUR BUSINESS FLEET -
The electric car revolution may be here sooner than first thought. What are the Options? More...
IS CHESTERFIELD'S TOWN CENTRE ENJOYING A RENAISSANCE? -
With the festive season underway, Chesterfield's shops will be helping everyone enjoy the retail boom that accompanies this time of year. More...
CHESTERFIELD'S REMEMBRANCE SUNDAY -
They came to remember and, in scenes replicated across the UK, Chesterfield's veterans shared their private memories of war on the most public of occasions - Remembrance Sunday. More & Audio...
ARMISTICE DAY IS HONOURED IN CHESTERFIELD -
On a day of Remembrance, Chesterfield came to a standstill to pay respects to serviceman who lost their lives in conflicts passed and present. More & Video...
CHESTERFIELD REMEMBERS THE FALLEN -
Chesterfield residents can remember those who have lost their lives in war at a series of events organised by Chesterfield Borough Council.
More & Video...
LOCAL AND BRITISH HIGH STREETS SEE SHARP DECLINE IN SHOPPERS -
Figures released by the British Retail Consortium show that in September 2017, there was 2.2% decline in the number of shoppers visiting British high streets. More...
LOCAL INDUSTRIES CONCERNED BY LEAKED POST BREXIT IMMIGRATION PLANS -
The leaked post-Brexit immigration plans could have a concerning impact upon many industries in Chesterfield and nationally if they are followed through once the UK leaves the EU. More...