Monday 9th March 2020




According to the World Poker Tour, there are more than 100 million poker players globally.

The game is recognised as one of the most challenging and exciting of the traditional casino staples and thousands earn a living playing it professionally.

Of course, not all of us are high rollers ready to quit our jobs to pursue a glamorous career of raising and folding, but many who enjoy it as a pastime are eager to develop our abilities - whether that's to win some spending money or just to earn the bragging rights among friends.

Here's our guide to improving your game - without jetting out to Vegas or investing in a pair of dodgy sunglasses.
Practice, Practice, Practice
This may sound like an obvious one, but the absolute key to getting better at poker is to practice, whether that's by hosting your own games night with friends and family, or from the comfort of your sofa on a laptop or tablet.

These days, anyone can play online poker games and go head-to-head with friends in Chesterfield or total strangers of a range of abilities from around the world. And many professional players have honed their skills by practising online using such platforms.

If you'd prefer something a little more social, have some friends over for a game. Of course, it's easy to get a little over-excited after a few drinks, so it's wise to set a wager limit before you start playing.

If you're still a beginner, rounding up some friends who are also new to the game can help you enjoy learning together.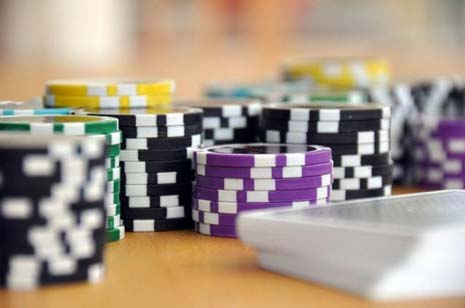 Source: Pexels
Develop Your Mental Endurance
Many games, even the most physically gruelling, are waged in the mind, although few demand the same level of mental focus as poker.

That's why training your brain for a game of poker isn't as daft as it might sound.

Ask any Spireites player or coach about their mental preparations ahead of a football match and they'll likely tell you it's as crucial as any pre-game stretch or warm-up.

Take regular breaks from playing and aim to maintain an intensity of focus while you're at the table. We've discussed how important it is to practice, but don't over-do it and risk mental fatigue, as poker requires critical decision-making at every turn - many have even seen skills developed at the poker table come in useful in the world of business.

As you gain more experience, you should be able to maintain your standards throughout longer sessions of play, and this can often be the difference between good players and great players.

A big part of all of this is getting a good night's sleep the day before you play and remaining hydrated. These factors can be absolutely key in helping you stay mentally tough when it matters most.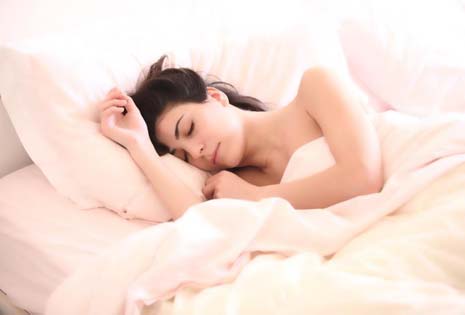 Source: Pexels

We're not saying these tips will get you on the World Poker Tour, or even be enough for you to beat your mates, but by ensuring your mind is focused - and in the right place - you can give yourself a better chance of winning the pot.
OTHER STORIES
2018 IS SET TO BECOME THE YEAR
OF E-COMMERCE -
E-commerce has come to dominate marketing and is set to continue as it's going in 2018, with an emphasis on carrying on the incredible sales growth it's seen already More...
WHY HAS UK HOUSEHOLD DEBT BEEN RISING? -
Since the 2008 financial crisis, which saw countless banks and businesses go bust, the world has been in a state of recovery. More...
THE 'GAMIFICATION' OF ONLINE SLOTS -
Gamification is the process of adding more features to classic games such as slots or mini-games. More...
WHY IT MIGHT BE
TIME TO RETHINK YOUR BUSINESS FLEET -
The electric car revolution may be here sooner than first thought. What are the Options? More...
IS CHESTERFIELD'S TOWN CENTRE ENJOYING A RENAISSANCE? -
With the festive season underway, Chesterfield's shops will be helping everyone enjoy the retail boom that accompanies this time of year. More...
CHESTERFIELD'S REMEMBRANCE SUNDAY -
They came to remember and, in scenes replicated across the UK, Chesterfield's veterans shared their private memories of war on the most public of occasions - Remembrance Sunday. More & Audio...
ARMISTICE DAY IS HONOURED IN CHESTERFIELD -
On a day of Remembrance, Chesterfield came to a standstill to pay respects to serviceman who lost their lives in conflicts passed and present. More & Video...
CHESTERFIELD REMEMBERS THE FALLEN -
Chesterfield residents can remember those who have lost their lives in war at a series of events organised by Chesterfield Borough Council.
More & Video...
LOCAL AND BRITISH HIGH STREETS SEE SHARP DECLINE IN SHOPPERS -
Figures released by the British Retail Consortium show that in September 2017, there was 2.2% decline in the number of shoppers visiting British high streets. More...
LOCAL INDUSTRIES CONCERNED BY LEAKED POST BREXIT IMMIGRATION PLANS -
The leaked post-Brexit immigration plans could have a concerning impact upon many industries in Chesterfield and nationally if they are followed through once the UK leaves the EU. More...