Monday 9th March 2020




Home interior designs these days are emerging with the latest ideas that can add more styles to a structure.

People who own homes in Chesterfield should consider implementing them to get a better look.

New home designs allow homeowners to increase the property values in the
markets.

However, it is necessary to know more about them in detail from various sources.

Here are some home design trends that are gaining popularity in Chesterfield.
1. Show-stopping Doors
Statement doors are an ideal one for modern lifestyle because they provide methods to get an excellent look.

The show-stopping doors are available with attractive colors which suit both interior and exterior applications. Another thing is that they give ways to create the best impressions on others.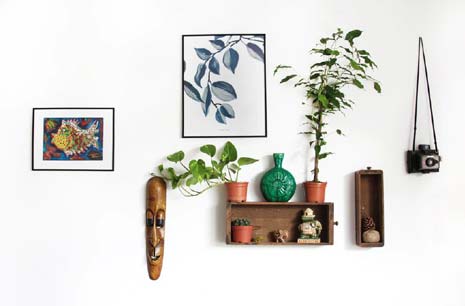 Source: unsplash.com
2. Swags And Easy-To-Use Fixtures
Swag fixtures are a perfect choice for a home and they don't need any hard wiring.

They are environmentally-friendly one that allow homeowners to enhance the appearance of a room with unique styles.

Anyone who wants to have great designs in limited spaces can try them for getting the desired outcomes.
3. Geometric Patterns
Geometric patterns make the interiors of a home a stylish one and larger patterns with the vibrant colors make feasible ways to create a visual pop.

Moreover, homeowners can even build the trend by placing patterned throw blankets or wall art in the room that will improve the styles.
4. Bold Trim And Ceilings
Nowadays, high contrast designs are making a big comeback because they help get an elegant look.

It is possible to incorporate wallpapered ceilings into a room which ultimately gives ways to gain more advantages.
5. Unique Rugs
Rugs are becoming a famous one over recent years for interior designing purposes and they come with the latest designs.

A Turkish rug lays the foundation for creating a multicultural setup in a home. It even paves ways to mix scales, patterns, and shapes that bring a new meaning to the environment.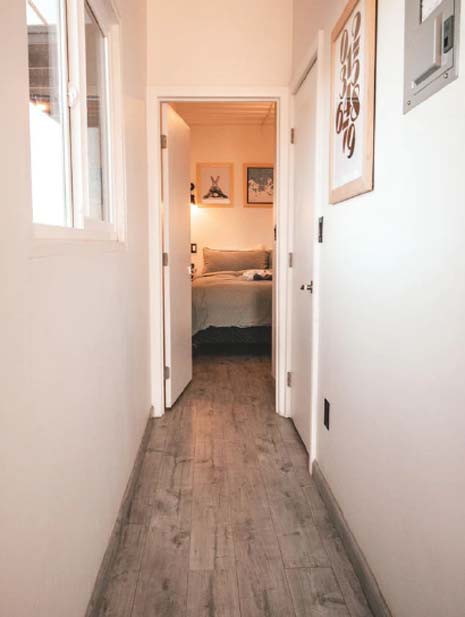 Source: unsplash.com
6. Vinyl Flooring
Vinyl is a type of flooring that helps to create a comfortable environment with multiple layers made from PVC vinyl and other materials.

It is highly resistant to moisture that comes in numerous textures and shades.

However, luxury vinyl flooring is replacing the ordinary flooring because it is durable and waterproofing which resembles the look of a stone or hardwood.

The following enables homeowners to transform living spaces with an authentic and hardwearing floor accordingly.
OTHER STORIES
2018 IS SET TO BECOME THE YEAR
OF E-COMMERCE -
E-commerce has come to dominate marketing and is set to continue as it's going in 2018, with an emphasis on carrying on the incredible sales growth it's seen already More...
WHY HAS UK HOUSEHOLD DEBT BEEN RISING? -
Since the 2008 financial crisis, which saw countless banks and businesses go bust, the world has been in a state of recovery. More...
THE 'GAMIFICATION' OF ONLINE SLOTS -
Gamification is the process of adding more features to classic games such as slots or mini-games. More...
WHY IT MIGHT BE
TIME TO RETHINK YOUR BUSINESS FLEET -
The electric car revolution may be here sooner than first thought. What are the Options? More...
IS CHESTERFIELD'S TOWN CENTRE ENJOYING A RENAISSANCE? -
With the festive season underway, Chesterfield's shops will be helping everyone enjoy the retail boom that accompanies this time of year. More...
CHESTERFIELD'S REMEMBRANCE SUNDAY -
They came to remember and, in scenes replicated across the UK, Chesterfield's veterans shared their private memories of war on the most public of occasions - Remembrance Sunday. More & Audio...
ARMISTICE DAY IS HONOURED IN CHESTERFIELD -
On a day of Remembrance, Chesterfield came to a standstill to pay respects to serviceman who lost their lives in conflicts passed and present. More & Video...
CHESTERFIELD REMEMBERS THE FALLEN -
Chesterfield residents can remember those who have lost their lives in war at a series of events organised by Chesterfield Borough Council.
More & Video...
LOCAL AND BRITISH HIGH STREETS SEE SHARP DECLINE IN SHOPPERS -
Figures released by the British Retail Consortium show that in September 2017, there was 2.2% decline in the number of shoppers visiting British high streets. More...
LOCAL INDUSTRIES CONCERNED BY LEAKED POST BREXIT IMMIGRATION PLANS -
The leaked post-Brexit immigration plans could have a concerning impact upon many industries in Chesterfield and nationally if they are followed through once the UK leaves the EU. More...