Tuesday 30th June 2020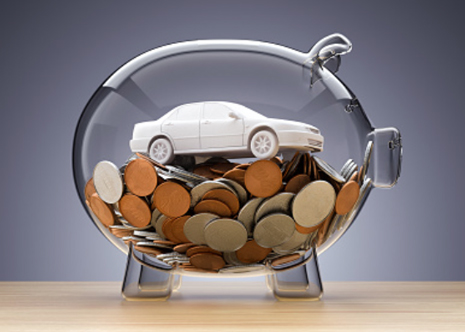 Buying a car whether new or used is always a huge purchase to make and often the second largest that someone makes behind buying a home.

Therefore, in most cases people need to use some kind of finance so that the purchase can be easier to manage and allows them to spread the cost of payment.

There are also many different finances options which can make it confusing, so read on to find out about the main options.
Personal Loan
One option is to use a standard personal loan to fund the purchase of the vehicle which can be a good option if you have a good credit rating.

You can usually spread the cost over several years and shopping around to find the best rates could make this the most affordable way to finance a car deal (outside of using cash to buy outright). If possible, try to find an unsecured loan so that you do not put your house at risk.
Bad Credit Car Loan
It might seem like you have no options if you have a less than ideal credit rating, but this is not the case.

A bad credit car loan from somewhere like Go Car Credit is ideal for those with a credit rating which would make it hard to get approved elsewhere. This often works through black box car finance which is where a small device is placed inside the vehicle and will immobilise the automobile if payment is not made and removed once the final payment has been made.
Hire Purchase
A hire purchase (HP) deal involves the loan for the car being secured against the car with fixed monthly payments made over an agreed period.

This means that you do not technically own the vehicle until after the final payment is made but they are usually fast to arrange, have a low deposit (usually 10%) and there are flexible repayment terms.
Personal Contract Purchase
A personal contract purchase (PCP) deal, meanwhile, involves a loan for the dif-ference between the brand new price and the predicted value of the car at the end of the hire agreement.

This has flexibility in that you can either pay a final payment and own the car, hand it back and pay nothing or trade it in for a PCP deal on a different car. There are usually lower repayments than HP but the total amount paid back is often higher.

These are your best options when it comes to financing a car purchase and know-ing the difference should help you to identify the right option for your situation.
OTHER STORIES
2018 IS SET TO BECOME THE YEAR
OF E-COMMERCE -
E-commerce has come to dominate marketing and is set to continue as it's going in 2018, with an emphasis on carrying on the incredible sales growth it's seen already More...
WHY HAS UK HOUSEHOLD DEBT BEEN RISING? -
Since the 2008 financial crisis, which saw countless banks and businesses go bust, the world has been in a state of recovery. More...
THE 'GAMIFICATION' OF ONLINE SLOTS -
Gamification is the process of adding more features to classic games such as slots or mini-games. More...
WHY IT MIGHT BE
TIME TO RETHINK YOUR BUSINESS FLEET -
The electric car revolution may be here sooner than first thought. What are the Options? More...
IS CHESTERFIELD'S TOWN CENTRE ENJOYING A RENAISSANCE? -
With the festive season underway, Chesterfield's shops will be helping everyone enjoy the retail boom that accompanies this time of year. More...
CHESTERFIELD'S REMEMBRANCE SUNDAY -
They came to remember and, in scenes replicated across the UK, Chesterfield's veterans shared their private memories of war on the most public of occasions - Remembrance Sunday. More & Audio...
ARMISTICE DAY IS HONOURED IN CHESTERFIELD -
On a day of Remembrance, Chesterfield came to a standstill to pay respects to serviceman who lost their lives in conflicts passed and present. More & Video...
CHESTERFIELD REMEMBERS THE FALLEN -
Chesterfield residents can remember those who have lost their lives in war at a series of events organised by Chesterfield Borough Council.
More & Video...
LOCAL AND BRITISH HIGH STREETS SEE SHARP DECLINE IN SHOPPERS -
Figures released by the British Retail Consortium show that in September 2017, there was 2.2% decline in the number of shoppers visiting British high streets. More...
LOCAL INDUSTRIES CONCERNED BY LEAKED POST BREXIT IMMIGRATION PLANS -
The leaked post-Brexit immigration plans could have a concerning impact upon many industries in Chesterfield and nationally if they are followed through once the UK leaves the EU. More...