Tuesday 3rd November 2020


It's been a tough year for health and fitness. Being kept at home for long stints has seen many people put on a bit of weight and even pick-up or double-down on unhealthy tactics. Now, the annual celebrations of food and drinks are on the way.

In years gone by, most of us would wait for the December festivities to pass before vowing to get fit, committing our New Year's resolutions to do so.

This year, it might be best to get a jump start on proceedings, though, given the increase of inactivity and the inevitability of celebrating Christmas as much as feasibly possible.

Furthermore, having 25th December as your final date for a health plan will only make excitement for the big day that much greater. So, make the most of the stunning Chesterfield area, the health innovations available, and get fit before the annual Xmas binges.
Shed some pounds and add some belt holes
Chesterfield is a great place to live if you're looking to put in the work outside. A fairly quiet town surrounded by greenery, going for a jog or a bike ride is far more pleasant here than in any of the nation's major cities.

With lots to see, tracks around the area, and lots of hills and climbs to scale, excising outdoors is a popular choice among those looking to get fit.

Several fitness enthusiasts have come up with their own running routes around Chesterfield, such as by going five kilometres around Holmebrook Valley County Park or jogging the Holymoorside Loop.

Other great locations to base your aerobic exercises around include Queen's Park, Eastwood Park, and even Linacre Reservoirs.

If you're on your bike, try out the top Chesterfield cycling trails, such as the Hipper Valley Trail and Poolsbrook County Park.
If you'd rather keep your early exercise efforts behind closed doors, however, one of the best to take up is boxing. It's a complete strength and aerobic exercise, and you don't even need a bag, gloves, or pads to get going.

Many athletes use shadowboxing to build their technique, hand speed, and footwork, with you needing barely any space to have a good session.

To make the most of the exercise, however, you should consider utilising the Corner boxing trackers, as having your own records to beat will always help you strive to improve.
Shrug off the bad habit during the winter chill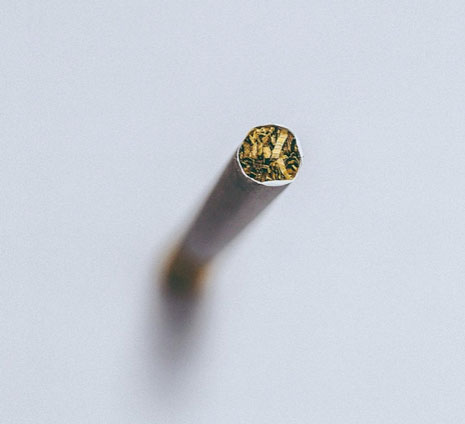 Source: Unsplash

With a straight shot to Christmas, it getting cold outside, and there being plenty of indoor days ahead, now is the perfect time to finally attempt to boot the ultimate taboo habit of them all: smoking.

Chesterfield has long been an advocate of helping people to stop or ease off of smoking, with Chesterfield Library and Staveley Healthy Living Centre regularly hosting clinics.

While these services can be helpful and grant you a bit of accountability from the outset, you can also get some useful products to assist in your efforts.

The UK shop Taxfreesnus, sells nicotine pouches via the internet at reduced cost and with free shipping. All of the top brands, including White Fox, RITE, and Oden's, are available without any extra fees at checkout.

Of course, smoking is one of the most challenging habits to kick.

However, if you have a target date in mind - this one being 25th December - and you combine it with an exercise plan, you may find yourself much more motivated to stop smoking.

Not only will you save money, even if substituting cigarettes with pouches, but as you smoke less and exercise more, you'll feel the benefits of the two to a greater degree.

Now is the opportune time to get the jump on the Christmas binge ahead, whether you want to get fitter, shrug off an unhealthy habit, or both.
OTHER STORIES
2018 IS SET TO BECOME THE YEAR
OF E-COMMERCE -
E-commerce has come to dominate marketing and is set to continue as it's going in 2018, with an emphasis on carrying on the incredible sales growth it's seen already More...
WHY HAS UK HOUSEHOLD DEBT BEEN RISING? -
Since the 2008 financial crisis, which saw countless banks and businesses go bust, the world has been in a state of recovery. More...
THE 'GAMIFICATION' OF ONLINE SLOTS -
Gamification is the process of adding more features to classic games such as slots or mini-games. More...
WHY IT MIGHT BE
TIME TO RETHINK YOUR BUSINESS FLEET -
The electric car revolution may be here sooner than first thought. What are the Options? More...
IS CHESTERFIELD'S TOWN CENTRE ENJOYING A RENAISSANCE? -
With the festive season underway, Chesterfield's shops will be helping everyone enjoy the retail boom that accompanies this time of year. More...
CHESTERFIELD'S REMEMBRANCE SUNDAY -
They came to remember and, in scenes replicated across the UK, Chesterfield's veterans shared their private memories of war on the most public of occasions - Remembrance Sunday. More & Audio...
ARMISTICE DAY IS HONOURED IN CHESTERFIELD -
On a day of Remembrance, Chesterfield came to a standstill to pay respects to serviceman who lost their lives in conflicts passed and present. More & Video...
CHESTERFIELD REMEMBERS THE FALLEN -
Chesterfield residents can remember those who have lost their lives in war at a series of events organised by Chesterfield Borough Council.
More & Video...
LOCAL AND BRITISH HIGH STREETS SEE SHARP DECLINE IN SHOPPERS -
Figures released by the British Retail Consortium show that in September 2017, there was 2.2% decline in the number of shoppers visiting British high streets. More...
LOCAL INDUSTRIES CONCERNED BY LEAKED POST BREXIT IMMIGRATION PLANS -
The leaked post-Brexit immigration plans could have a concerning impact upon many industries in Chesterfield and nationally if they are followed through once the UK leaves the EU. More...