Thursday 31st December 2020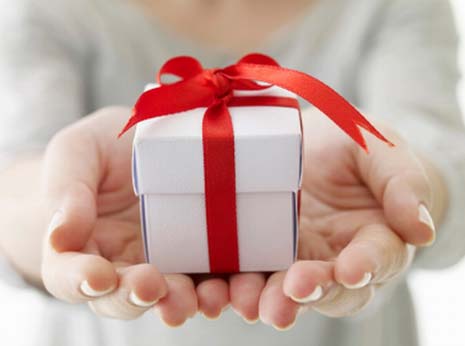 If you're looking to hand over something special to mark a particular occasion, whether it's a birthday, Christmas, or an anniversary, then a personalised gift might seem an attractive option.

Let's run through some of the reasons why.
Personalising can be Fun
If you're looking for a project to occupy yourself with, and you're got a creative streak to satisfy, then you shouldn't discount the fun you'll have while you're personalising.

If you're building a gift from scratch, then you can treat it like an extra-special expression of your hobby.

Whether you're an amateur carpenter, building a chair for a beloved relative, or an aspiring jeweller crafting necklaces for friends, personalised gifts are a great way to get those artistic juices flowing.
Longevity
Gifts which have been personalised tend to be cherished for far longer than those which haven't.

You might put a cup away in a cupboard and forget exactly who gave it to you and why; but if that cup's been inscribed with a special message, or built from scratch by a clever niece, then it's sure to last longer in your memory. You'll be more likely to use it, and more likely to keep it safe.
It's Distinctive
There's something to be said for the value of treating the person you're creating for as an individual.

When you hand over a hand-crafted or personalised gift, you're giving something that's unique in the entire world. Now, isn't that far preferable to something that's been mass-produced on an assembly-line?

Of course, if you're creating multiple, similar products for your friends and family, then it's worth making sure that they're all sufficiently distinct from one another. If you don't, then this effect is likely to be undermined.
Demonstrates Thoughtfulness
If you'd like everyone to think of you as the sort of person who puts a lot of thought into things, then a personalised gift is a sure way to impress.

Try to adapt the gift to ensure that it matches the person for whom you're buying, and, ideally, so that it reflects the nature of your relationship with them.
Personalised Gifts can be Economical.

You might suppose that you'd be spending a little more to get the personal touch - and in many cases, it's true. But if you have the materials available already, and you're using them to make distinct gifts for multiple people, the economics can quickly justify themselves.
OTHER STORIES
2018 IS SET TO BECOME THE YEAR
OF E-COMMERCE -
E-commerce has come to dominate marketing and is set to continue as it's going in 2018, with an emphasis on carrying on the incredible sales growth it's seen already More...
WHY HAS UK HOUSEHOLD DEBT BEEN RISING? -
Since the 2008 financial crisis, which saw countless banks and businesses go bust, the world has been in a state of recovery. More...
THE 'GAMIFICATION' OF ONLINE SLOTS -
Gamification is the process of adding more features to classic games such as slots or mini-games. More...
WHY IT MIGHT BE
TIME TO RETHINK YOUR BUSINESS FLEET -
The electric car revolution may be here sooner than first thought. What are the Options? More...
IS CHESTERFIELD'S TOWN CENTRE ENJOYING A RENAISSANCE? -
With the festive season underway, Chesterfield's shops will be helping everyone enjoy the retail boom that accompanies this time of year. More...
CHESTERFIELD'S REMEMBRANCE SUNDAY -
They came to remember and, in scenes replicated across the UK, Chesterfield's veterans shared their private memories of war on the most public of occasions - Remembrance Sunday. More & Audio...
ARMISTICE DAY IS HONOURED IN CHESTERFIELD -
On a day of Remembrance, Chesterfield came to a standstill to pay respects to serviceman who lost their lives in conflicts passed and present. More & Video...
CHESTERFIELD REMEMBERS THE FALLEN -
Chesterfield residents can remember those who have lost their lives in war at a series of events organised by Chesterfield Borough Council.
More & Video...
LOCAL AND BRITISH HIGH STREETS SEE SHARP DECLINE IN SHOPPERS -
Figures released by the British Retail Consortium show that in September 2017, there was 2.2% decline in the number of shoppers visiting British high streets. More...
LOCAL INDUSTRIES CONCERNED BY LEAKED POST BREXIT IMMIGRATION PLANS -
The leaked post-Brexit immigration plans could have a concerning impact upon many industries in Chesterfield and nationally if they are followed through once the UK leaves the EU. More...