Wednesday 3rd March 2021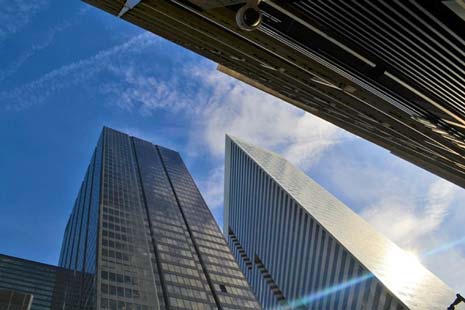 While the whole world is suffering from the pandemic, every sector and industry has taken quite a huge economic toll.

The United Kingdom was hit pretty badly with the coronavirus and had disrupted nearly everything. However, as the situation got worse, local businesses started to chip in and contribute in whatever way they could to start an economic regeneration in the region.

One of those businesses is the ENDS companies that have shifted the whole dynamic in cities like Chesterfield.

ENDS, along with other local companies, have advertised a long-lost hope by initiating the growth of a huge number of jobs in the private sector. Preston is located in North West England between Liverpool and Manchester, and it has a population of around 142,000.

The latest Lancashire Deal is a huge development plan that phases over Preston to promote the transformation of the local area by building more housing schemes, parks, and malls while creating thousands of jobs for the locals in return. It is estimated that this deal is going to create a whopping 20,000 new jobs in the area while another 20,000 homes are going to be created, which is going to shift that whole dynamic of the region.

The Lancashire deal is going to kick start a projected growth of over £1 billion, making Preston an economically stable region. In total, around £450 million are going to be invested in the transport and development region. This investment is going to provide a needed local boost after the pandemic had everyone worried for the future.

A major round of applause is to be given to a local vape firm that personally donated £5 Million for the cause. The aim of this investment was for the sole purpose of job creation in the area, which amounted to about 150 new openings in the region. However, this was just the start, as this donation acted as an initiative for other companies to pitch in.

Following in the footsteps of the vape firm, other ENDS companies like V2 Cigs are speculated to join in and invest more money. It is going to be a huge turning point for Preston and its residents as the locals are going to directly benefit from it.

The main sectors of employment in Preston include transportation, storage, creative and digital industries, financial and professional services, construction, wholesale and retail, health and social workers, education, advanced manufacturing, and energy.

Ryan Shaw, the CEO of Shoreditch, has also invested nearly £500,000 in the Chesterfield area; he said in an interview, "We've been successful because we recognise our customers have very busy lives, and what we do allows them to slot vaping seamlessly into their routine by taking the hassle out.

"We've had some incredible investment so far, and the interest just keeps coming. As a local lad, I wanted to share some of that achievement with the place I come from by considering how we can expand in the area and create jobs for local people.

"Good business is about being successful, and giving other people opportunities off the back of that success, so we can continue to grow together".

Luke Davis, CEO, and Founder of IW Capital has said that they are thrilled to announce the EIS qualifying investment of £2 million in Eos Leisure.

"This is a rapidly growing industry, and we are pleased to support the team's plans to grow the business".

The CEO of EOS Leisure, which runs its own branded e-liquid products, vowed that the investment would be used to support the company's growth along with focusing on its sales and marketing department.

It is going to cause a huge surge in the local job growth and provide people with a unique opportunity.
OTHER STORIES
2018 IS SET TO BECOME THE YEAR
OF E-COMMERCE -
E-commerce has come to dominate marketing and is set to continue as it's going in 2018, with an emphasis on carrying on the incredible sales growth it's seen already More...
WHY HAS UK HOUSEHOLD DEBT BEEN RISING? -
Since the 2008 financial crisis, which saw countless banks and businesses go bust, the world has been in a state of recovery. More...
THE 'GAMIFICATION' OF ONLINE SLOTS -
Gamification is the process of adding more features to classic games such as slots or mini-games. More...
WHY IT MIGHT BE
TIME TO RETHINK YOUR BUSINESS FLEET -
The electric car revolution may be here sooner than first thought. What are the Options? More...
IS CHESTERFIELD'S TOWN CENTRE ENJOYING A RENAISSANCE? -
With the festive season underway, Chesterfield's shops will be helping everyone enjoy the retail boom that accompanies this time of year. More...
CHESTERFIELD'S REMEMBRANCE SUNDAY -
They came to remember and, in scenes replicated across the UK, Chesterfield's veterans shared their private memories of war on the most public of occasions - Remembrance Sunday. More & Audio...
ARMISTICE DAY IS HONOURED IN CHESTERFIELD -
On a day of Remembrance, Chesterfield came to a standstill to pay respects to serviceman who lost their lives in conflicts passed and present. More & Video...
CHESTERFIELD REMEMBERS THE FALLEN -
Chesterfield residents can remember those who have lost their lives in war at a series of events organised by Chesterfield Borough Council.
More & Video...
LOCAL AND BRITISH HIGH STREETS SEE SHARP DECLINE IN SHOPPERS -
Figures released by the British Retail Consortium show that in September 2017, there was 2.2% decline in the number of shoppers visiting British high streets. More...
LOCAL INDUSTRIES CONCERNED BY LEAKED POST BREXIT IMMIGRATION PLANS -
The leaked post-Brexit immigration plans could have a concerning impact upon many industries in Chesterfield and nationally if they are followed through once the UK leaves the EU. More...