Wednesday 28th November 2011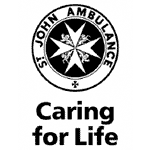 St John Ambulance staff and volunteers in Derbyshire are now busy making preparations to support the emergency services should the county be hit by snow and freezing temperatures again this winter.

Last year, and in 2009, heavy snow fell across the region just days before Christmas leading to a greater demand for the service provided by the NHS. To help alleviate some of the pressure.

St John Ambulance staff and volunteers supported the ambulance service with 4x4 ambulances enabling them to reach patients in remote areas and provide immediate emergency care and transport to hospital where needed.

This year the team is on standby to once again provide support.

The charity is also encouraging the public to equip themselves with some basic first aid knowledge to help them treat some of the more minor injuries at home or at least assist someone whilst an ambulance is on the way.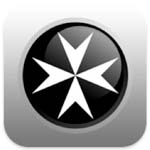 St John Ambulance has also announced that its First Aid iPhone app is free to download in time for winter.

Launched last year, the 'St John Ambulance First Aid' app became an instant success and was the UK's best selling health and fitness app. It has now been downloaded by more than 63,000 people - and the charity has learnt that it has already saved a life, when a mother got in touch to say she was able to give first aid to her choking baby, thanks to the app.

As winter approaches, the app gives useful advice on how to deal with effects of the cold, such as hypothermia and frostbite. It also demonstrates how to cope with emergencies such as choking or heart attacks.

"St John Ambulance is a vital part of the nation's emergency response system," said Clive Dennis, Derbyshire's Commissioner of Operations, "whether it's to reduce the strain on the ambulance service or respond to an individual medical emergency, our volunteers and staff are on hand.

"In times of crisis, emergency first aid support from St John Ambulance is the difference between lives lost and lives saved. Last year, we were out in 4x4s aiding and rescuing the vulnerable and the stranded. Fortunately, we have an action plan in place for these kinds of emergencies and this year will be no different."

St John Ambulance in Derbyshire has over 1,500 volunteers who last year gave 29,755 hours of their time to providing first aid cover at events - as well as a similar amount in supporting the NHS. Many of those volunteers also spent time training members of the public in first aid.

Here are some of their top training tips for conditions commonly associated with winter:

Sprains and fractures
Fractures need to go to hospital, but beforehand, you should make sure the injured person is kept still and the break supported with your hands or by being bandaged (in a sling if an upper limb break, or bandaged to the uninjured leg, if a lower limb break).

In the case of a sprain the injured part should be rested and supported and, if a recent injury, a cold compress should be applied to reduce swelling. Apply a comfortable support to the injured part with soft padding held in place with a support bandage, finally support the limb in a raised position to help minimise bruising.

How to spot signs of hypothermia

Hypothermia develops when the body temperature falls below 35°C (95°F). Symptoms include:
Shivering and pale, cold, dry skin.
Disorientation, apathy or irrational behaviour.
Impaired consciousness or lethargy.
Slow, shallow breathing.
Slow and weakening pulse. In extreme cases the heart may stop.
If someone has been brought in from outside, replace wet clothing with warm, dry garments. The casualty should be re-warmed gradually, put them to bed and ensure that they are well covered. Give them warm drinks or high energy foods such as chocolate but do not give alcohol.

First aid advice can be downloaded by members of the public via St John Ambulance's iPhone application, available free from iTunes.

For more information about first aid advice or courses please call 08700 10 49 50 or visit www.sja.org.uk
RECENT STORIES
EMAS 'SNOWED' UNDER WITH CALLS DUE TO WEATHER -
Freezing conditions over the weekend have seen East Midlands Ambulance Service NHS Trust (EMAS) deal with 900 more calls than during the same period last year More...
NEW YEAR CELEBRATIONS CRITICAL FOR EMAS -
As predicted, the New Year brought a challenging time for East Midlands Ambulance Service, who were busy responding to people who needed help More...
EMAS WARNS 'DON'T START 2013 IN AN AMBULANCE' -
East Midlands Ambulance Service NHS Trust (EMAS) is preparing for New Year's Eve with a plea to those celebrating to start 2013 safe and well. More...
LEARN HOW TO SAVE A LIFE THIS SEPTEMBER -
St John Ambulance, the nation's leading first aid charity, is again running its 'Save a Life September'. More...
CHERYLES MARATHON FUNDRAISER FOR ST JOHN AMBULANCE -
Clay Cross woman Cheryle Berry has completed this year's London Marathon in aid of St John Ambulance - and hopes to raise at least £2,000. More...
BOLSOVER CADETS WIN ROYAL RECOGNITION -
Two Bolsover St John Ambulance Cadets have won royal recognition for their achievements during an official reception at Buckingham Palace.
More...
LESSONS IN LIFE SAVING THANKS TO £500 AWARD -
Young first aiders in Clay Cross will be able to learn vital life-saving techniques thanks to a £500 award from the Mansfield Building Society's Community Support Scheme. More...
CAROL CLOCKS UP 25 YEARS WITH BOLSOVER BADGERS -
Cadet Carol Owen was just 19 when St John Ambulance launched its Badger movement for the under 10s - and this week she led the group's 25th anniversary celebrations. More...
YOUNG FIRST AIDERS HONOURED IN COUNTY'S INAUGURAL AWARDS -
Nine-year-old Emily Salmon didn't panic when her mum fainted in the bathroom, she put her in the recovery position and raised the alarm. More...
CHESTERFIELD VOLUNTEER RECEIVES TOP HONOUR -
Ken Cook, a leading influence within St John Ambulance Derbyshire over the past decade, has been honoured with investiture as a Commander of the Order of St John More...
FIRST AIDER'S LIFE SAVING SUPPORT FOR CHARITY -
A routine 'First Aid At Work' course proved to be a life-changer for Chesterfield banker Ian Boston who became a volunteer for St John Ambulance More...
LIFE SAVERS TAKE TO THE STREETS -
Chesterfield's new 'street pastors' will be equipped with life-saving skills when they take to the town centre next month - thanks to St John Ambulance. More...
PUTTING THEIR SKILLS TO THE TEST -
St John Ambulance members from across Derbyshire put their skills to the test last weekend in a bid to become county champions. More...
FESTIVE SAFETY
TIPS -
With the Big day nearly upon us, St John Ambulance in Derbyshire has issued some festive tips to help people enjoy an injury-free Christmas and New Year. More...
MOVING ON... -
After three years in post, one of the St John's Ambulance most respected members has retired from his role as Chair of Council. More...
DRUMMING UP SUPPORT FOR LOCAL BAND -
Local musician Claire Atack is drumming up support and trying to secure the future of one of the area's longest-established brass bands. More...
VOLUNTEERS RAISE £600 - Derbyshire volunteers who staged a six-hour sponsored first aid marathon raised £600 for the charity that taught them. More...
Volunteers at a Charity's Chesterfield HQ took part in a six hour fundraiser today.
St John's Ambulance members in the town held a sponsored resuscitation event to raise cash for the branch. More...
DO YOU KNOW HOW TO SAVE A LIFE -
Now, if you're planning to visit any of the shows, matches or carnivals around in Chesterfield this summer you may come across the St John's Ambulance Service there... More...