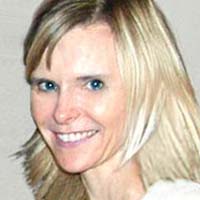 ...though we had been up and running for a little over 4 weeks before that.

In the speech I gave at the Winding Wheel, I said how amazed I'd been at the response we'd had. Two weeks on and the phrase "you ain't seen nothing yet" springs to mind!

The response and support has been nothing short of overwhelming. The team and I regularly meet with, and have emails from, people who say they love what we're doing. We've even had mails from Cesterfeldrians who are living abroad and are grateful for us keeping them in touch with what's happening in the town.
I am immensely grateful for your support, and the way you have welcomed us - as I said in my speech, "this is YOUR town, YOUR news and YOUR community." I am proud that you choose to share it with us.

I've heard from those of you who moved here for work, for family reasons, and say they have never left, loving it so much. It's been described to me as a "town with a village mentality". People who have moved round the country have settled here "because of the neighbourly feel."
It's clear that everyone sees Chesterfield as a thriving and vibrant town, one that is clearly getting "back on the map". Everyone has a huge will to work together to take the town onto it's next phase of development and make sure that it will weather the financial turbulence that every town and city is experiencing at the moment.
Having met with officials, residents and young people in the town over the last few weeks I am confident that the town is well placed to grow and move forward.

New developments and investment are coming in all the time, showing that businesses have confidence in Chesterfield and that IS good news. I've spoken with so many unsung heroes in the town - charity volunteers, campaigners and champions of various causes who are working hard, unnoticed and selflessly, behind the scenes to enrich other people's lives and the town itself.
I'd like to pay tribute here to several people. Barrie Hubbard, Dave Allen, Carol Wilby and the Board of Chesterfield Football Club. The new B2net Stadium has galvanized the town, and re-energized Whittington Moor. Attracting double the crowds it used to, it really has brought the 'Feelgood factor' to the area and given fans a sense of pride in their club.
Steve Perez who built the Casa Hotel has chosen to invest in the future of the town. His offices could have been based anywhere, the hotel could have been built in a city or different area, but he chose to invest in Chesterfield, a town in which he grew up and is proud of. The undoubted revenue that the hotel will generate will benefit the whole town.
And finally, Julie Harrington and the rest of the team who campaigned against the Incinerator. Whilst I cannot offer an opinion on whether it should or should not have been built it was humbling to see the community pulling together to protect the area and livelihoods around it. As Julie herself said in the minutes after the decision, the one positive thing to come out of the two years of campaigning was the team spirit that had sprung up, making the community stronger because of it.
Any town or city is the sum total of it's many parts, Chesterfield is no exception and I've learned that the many parts of this town are in good working order.

Long may it continue!
Thanks for spending time with us!

Karen Johnson
Editor - The Chesterfield Post
RECENT COLUMNS
HAPPY CHRISTMAS EVERYONE! -
On behalf of all at The Chesterfield Post, I would like to pass on our Best Wishes for A Happy Christmas to all of our readers. More...
VIDEO - EDITORS WEEKLY ROUND UP -
Our first weekly round up video with a summary of the main stories from this weeks Chesterfield Post in one easy chunk. More...
FROM THE EDITOR -
Karen Johnson tells us more about the Chesterfield Post
More...
XMAS MESSAGE FROM THE EDITOR -
On behalf of the team here at The Chesterfield Post, I'd like to wish each and everyone of you a very Merry Christmas and a Happy New Year. More...
WELCOME TO THE CHESTERFIELD POST -
We are Chesterfield's very own online news and community resource. You'll find all you need here - the latest Chesterfield news, sport and life together with community and local issues covered in depth. More...