Thursday 6th March 2014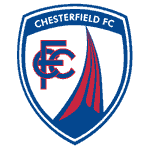 We have received an email from an author who is seeking Chesterfield fans who would like to contribute to a new book - regarding leaving one football ground for a new one.

If you would like to see your story in print please read on...


A message from C. Lloyd Thompson:
"How did you feel when your team 'upped-sticks' and left your old ground? Were you upset, frustrated or annoyed at your Club relocating or was it the best thing that ever happened?

I know how strongly I felt when my team, Bolton Wanderers, left Burnden Park and moved out of town to the Reebok. Having watched The Wanderers at Burnden for almost 30 years of my life, I felt devastated. So much so, I felt compelled to write an article (below), which was published in just about every fanzine and magazine at the time I wrote it.

Since then, dozens of clubs up and down the country have moved home and I am looking for fans who want to tell their stories in a new book that I am releasing.

I am already a published author and, being a massive football fan, I want to write a book about football by the people who know best, THE FANS!

I would really like to feature your contributions about how real fans feel when the team they love leaves its 'spiritual home'.

So, if you are interested in having your say then please email me your stories and feeling, this is your moment to have your say! By contributing, you could very well be published!"
Here's the original article which will feature in the new book:
BURNDEN PARK - MY LAST 30 YEARS!!!
I first went to Burnden as an 8 year old in 1968. The following are my memories of the famous old ground in the 3 decades since then. Memories in no particular order, some of them very vague, others seem as if they happened yesterday. There are very few dates that spring to mind to pinpoint particular incidents, but I know that if you were there then you too will remember.

The Embankment; The first place I ever stood, no Normid Superstore then and massive big steps at the back about 2 feet high, railway line at the back, big wooden scoreboard like a cricket ground. A 3rd round FA cup tie against the then mighty Newcastle United saw a sea of black and white as 17,000 Geordies crammed onto the huge terrace, the result 3-3 and Malcolm McDonald scored a hat-trick. We were on 'Match of the Day'!

I remember crowds of 4,000 and crowds of 57,000 like the League Cup semi against Everton. We drank beer on the terraces and peed where we stood. Go to the toilets? No chance! It was impossible to move you just swayed with the crowd. If you did manage to get to the loo, it was a mixture of smells from the 6 inch deep river of pee and the lashings of too-strong disinfectant.

Later I moved to the best kop end ever... The Lever End.

Here were the boys who sang brilliant songs and wore the football fashions of the 70's. Doc Marten boots, Crombie coats, Skinners jeans and Ben Sherman shirts. People wore scarves then and it was cool to wear a silk Wanderers scarf tied round your wrist. These were the boys who got involved in the many riots and pitch invasions of that time against the likes of Chelsea, Millwall and Leeds.

The big matches down the years come to mind. The Newcastle game mentioned earlier for one. I also remember when as a 3rd Division Club, we hammered 1st Division Man City 3-0 in the League Cup 3rd round in front of 42,000!!!

The top of Division 2 game against Sunderland in front of a similar crowd, when big Sam Allardyce scored 'that header', and I saw the maestro, Frank Worthington, score 'that Goal'.

Nat Lofthouse, I've never seen him play but from the first years I went to I knew he was already a legend.

There were other names, maybe not all as famous as Frankie Worthy and Nat, but no doubt remembered by the people who watched them at the time. Eddie Hopkinson, Charlie Hurley, John Byrom, Gary Jones, Paul Jones, John Ritson, Willie Morgan, Alan Gowling, Charlie Wright, Tad Novack, Gordon Taylor and Neil Whatmore. There are many more, too numerous to mention but remembered all the same because they wore the white shirt!

Burnden also carries memories of great players from opposing teams down the years.

I'm sure I remember a 16 year old Trevor Francis scoring a hatful of goals against us for Birmingham City, 3 or 4 I think, and it might have been his full debut!!

The late, great Bobby Moore was sent off for the only time in his career at Burnden while playing for Fulham. Yes, we knew how to wind up the opposition at Burnden.

I was there on the night Bruce Rioch incited the most hostile atmosphere ever seen in a football ground as we terrorised Wolves and their fans out of the play offs and went onto gain promotion to the Premier League.

It's not all been laughter down the years. I've seen grown men cry at Burnden when we lost out to Aldershot (of all people) in the first ever play offs to get dumped into the Fourth Division.

I was one of the grown men crying at the end of the very last game to be played there against Charlton when that Burnden legend John McGinlay took his final bow. He could fill a book himself with his heroics and exploits for the Whites, and it all started with 'that penalty', 10 minutes from the end of 'that game' that sent Preston down and won us promotion.

We sang all the way down Manny Road just as years ago we used to sing under the Railway Bridges outside the Embankment, but they are gone now.

We used to go into the Rose Hill Tavern for a pint, now it's known as Churchills. The iron bridge is still there, a lasting landmark on the route to Burnden.

I even remember the dodgy bogs just after the Waggon and Horses, a welcome stopping point after one pint too many. Then onto Rice and Easy for the best chips in town.

Burnden wasn't the plushest of grounds with its wooden stands and broken guttering. The banking at Croft Lane was always overgrown with weeds, and how did that ridiculous great puddle at the corner of the Lever End and Burnden Paddock survive all those years come rain or shine??

Daft I know, but I remember little things like that, things like 'The Happy Shop' as the first Club shop was known.

Things like being able to buy 'The Buff', a paper that had all the days results and reports 5 minutes after the end of the game. It was printed and sold from mobile vans on Manny Road – BRILLIANT!!!

Things like paying 3 quid to get in, and thinking it was a fortune.

Things like going to mid week afternoon matches during the power cuts of the 70's.

Things like the Bromwich Street Training Ground.

And things like trying to sign Pele as our Manager!!!

Things that make up 30 years of memories of an 8 year old boy and now a 38 year old man, but all memories of the same person.

All significant in their own little way because they are memories of a place that will live forever in the hearts of the people who were lucky enough to call it "Our Ground", a place that will never be forgotten, even when the bulldozers finally move in.
BURDEN PARK WILL REMAIN FOREVER THE HOME OF
BOLTON WANDERERS!
WSFM
So if you have any memories of Saltergate like this, send them to the author at lloyd.thompson@blueyonder.co.uk

Please note no payments will be made for any contributions, but the opportunity to feature in what I know will be the book of the century, you will live on forever - payment enough!!!

For more information and other CFC news, go to www.chesterfield-fc.co.uk
RECENT STORIES
DOVES EYE VIEW - "NICE TO SEE U'S". OXFORD PREVIEW -
Despite gaining only two points from the last three games, the Spireites are still top of SkyBet League Two as they prepare to face Oxford United at the Proact Stadium on Saturday. More...
THE PAUL COOK INTERVIEW. LOOKING FORWARD TO
OXFORD UNITED -
With just 10 games left until the end of the 2013/14 campaign, Chesterfield boss Paul Cook admitted in his pre match look at this Saturday's home game against Oxford United, that the pressure is on! More & Audio...
CHESTERFIELD
SIGN TEENAGE STRIKER FROM
DERBY COUNTY -
Chesterfield have signed teenage striker Mason Bennett from Derby County on a month's loan. More...
SPIREITES MAKE A POINT AGAINST THE DONS.
MATCH REPORT -
Chesterfield picked up what could be a valuable point on the road last night - after coming from behind at Wimbledon to draw 1-1. More...
THE PAUL COOK INTERVIEW - "LOSING DAN (GARDNER) IS A BLOW!" -
It was a philosophical Paul Cook who faced the media on Monday morning - less than 48 hours after his side slumped to a 3-1 defeat at his former club, Accrington Stanley.
More & Audio...
'BLUES ON THE MOVE' PRIZE WINNERS FOR WEEK 44 -
Week 44 results. Check the Chesterfield Post every week to see if you're a winner or to join in! More...
MOLYNEUX'S HAT TRICK STUNS SPIREITES. MATCH REPORT -
Lee Molyneux's first half hat-trick earned 10-man Accrington Stanley a stunning 3-1 victory over Paul Cook's table topping Spireites at the Store First Stadium More...
THE PAUL COOK INTERVIEW - "WE'RE A POINT NEARER WHERE WE WANT TO BE!" -
It will be familiar territory for Paul Cook on Saturday when his Chesterfield side make the journey to Accrington Stanley. More & Audio...
TOMMY LEE SAVES THE DAY FOR CHESTERFIELD. MATCH REPORT -
Not a game that had 0-0 written all over it on paper, a determined and organised Portsmouth held Chesterfield to just one point after a game of chances which neither side converted. More...
DOVES EYE VIEW - A WEEK'S A LONG TIME IN FOOTBALL! POMPEY PREVIEW -
What a difference a week makes! Last Saturday evening we were in despair, reflecting on a poor Chesterfield performance at lowly Wycombe which ended in a 1-0 defeat. More...
SPIREITES HOPE TO 'PLAY DOWN POMPEY' IN FRONT OF SKY TV CAMERAS -
It is a rare weekend without a game for Chesterfield, as they prepare to take on Portsmouth in front of the Sky cameras on Monday evening More & Audio...
A MAGNIFICENT SEVEN MINUTES
PUSH CHESTERFIELD 'FOUR'-WARD -
It may be the Cheltenham Festival week - but it was Chesterfield FC who were at the races last night, bringing home 3 points after a stunning victory at Whaddon Road - bagging 4 goals and holding onto their lead at the top of League Two. More...
THE PAUL COOK INTERVIEW - BEING POSITIVE AND LOOKING FORWARD! -
With just 14 League games to go until the end of the season, tests are coming thick and fast for the Spireites, with midweek matches scheduled for the foreseeable future.
More & Audio...
'BLUES ON THE MOVE' PRIZE WINNERS FOR WEEK 42 -
Week 42 results. Check the Chesterfield Post every week to see if you're a winner or to join in! More...
SPIREITES TAKE A BACK SEAT TO CHAIRBOYS. MATCH REPORT -
The Spireites lost a scrappy game at Adams Park to end their six match unbeaten League run, allowing Scunthorpe to draw level on points at the top of League Two, after they put five past Portsmouth. More...
THE CHRIS TURNER INTERVIEW - "WE'RE ON TARGET & ON OUR WAY TO WEMBLEY!" -
In case you hadn't heard, Chesterfield will be travelling en masse to Wembley in 5 weeks time, where, for the second time in 3 seasons, they will compete in the JPT Final More & Audio...
THE PAUL COOK INTERVIEW - "WE'RE
IN A GOOD PLACE AT THE MOMENT!" -
It was an understandably happy Paul Cook who faced the media on Friday, ahead of the upcoming game against Wycombe, after he'd seen his side progress to the JPT final at Wembley More & Audio...
TICKET DETAILS ANNOUNCED FOR CHESTERFIELD'S JPT WEMBLEY FINAL -
Ticket details for the Johnstone's Paint Trophy final, when Chesterfield face Peterborough United at Wembley, on Sunday, March 30th, have been released. More...
QUE SERA, SERA... CHESTERFIELD HEAD TO WEMBLEY! MATCH REPORT -
I'm delighted tonight for everyone connected to the club" - that was Chesterfield manager Paul Cook after seeing his side progress to the Wembley final of the JPT More...
THE PAUL COOK INTERVIEW PLUS A 'WEMBLEY WARNING' FROM ROBERTS -
Winger Gary Roberts has warned his Chesterfield team-mates the job is "only half-done" as they aim to complete their Wembley mission against Fleetwood Town.
More, Video & Audio...
Related Tags