Monday 23rd July 2012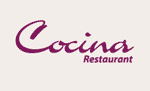 Casa Hotel in Chesterfield has scooped yet another accolade having been awarded a prestigious second Rosette for Cocina restaurant.

The hotel is celebrating its success following a second visit from the AA, and Casa has retained its status as the highest AA rated 4* hotel in Derbyshire with an 81% score, 4% above the national average.

Andrew Wilson, Head Chef at Cocina, has recently launched a new menu for the summer, which includes organically reared new season lamb, a taste of Walton Lodge Farm pork, English asparagus, served with free range egg, crisped Pancetta and Hollandaise sauce and a summer green vegetable risotto.




Steve Perez, Casa Hotel owner, said, "We are delighted to have achieved a second AA Rosette for Cocina. We have very high expectations surrounding the quality of the produce we use in the restaurant and the way we prepare it.

"To be recognised with such an accolade is an excellent achievement for the team who work hard every day pushing the boundaries when it comes to taste and quality.

"The hotel is going from strength to strength and we have collected a number of awards over the past few months. To have retained the highest AA rating in Derbyshire for the second year running is outstanding and I can only thank the staff for all their hard work and dedication."
OTHER STORIES
BURGERS FOR INDEPENDENCE DAY AT THE DEVONSHIRE ARMS -
Celebrate American Independence Day with the food that made (another) nation great, at The Devonshire Arms at Middle Handley More...
ARMED FORCES GET A FREE CROWN ON ARMED FORCES DAY -
Crown Carveries in Chesterfield are celebrating Armed Forces Day 2013 by treating all Army, Navy and Air Force men and women, past and present, to a free meal. More...
JOIN ST GEORGE FOR A FULL ENGLISH AT THE DEVONSHIRE ARMS -
What better way to celebrate St George's Day than with that great culinary tradition, the Full English Breakfast? More...
LOCAL CHEFS COMPETE FOR RED NOSE DAY HONOURS -
The team at the Devonshire Arms in Middle Handley are aiming to put a smile on costumers' faces with their own Comic Relief version of the 'Great British Menu' competition! More...
BATTLE OF THE RELISHES AT GREAT BRITISH PIE NIGHT -
Henderson's and Worcestershire Sauce battle it out for the title of top tastebud tickler at Devonshire Arms Great British Pie Night, Middle Handley More...
IT ALL COMES BACK TO FOOD! - NONNAS' GIAN BOHAN TALKS ITALY -
The passion of the Italian way of life is passed on by Gian Bohan, co- owner of Nonnas, and he does it through good food and company - with an enthusiasm that very quickly becomes infectious. More...
LET IT BEAN! -
The Highwayman Beefeater Grill In Chesterfield has recreated the iconic image of The Beatles crossing Abbey Road - using items from the great British breakfast! More...
DELHI 41 CELEBRATES SUCCESSFUL FIRST YEAR -
Delhi 41 on Whittington Moor has now been open for 12 months and is fast gaining a reputation as one of the best Indian Restaurants in Chesterfield. More...
RESTAURANT REVIEWS -
Reviews, and updates for local restaurants in and around Chesterfield. More...