Wednesday 15th June 2011

A local supermarket is making life better for local charities as it undergoes a major refurbishment of its premises.

Sainsbury's, on Rother Way, is currently experiencing major building work as it prepares to extend its facilities. It's hoped the work will be completed by August this year and will feature a pharmacy, a new and extensive fashion department and online shopping block, which will mean that anyone ordering online in Chesterfield will see their shopping packed, dispatched and delivered from the store direct.

As part of their plans, some of the construction team on site will also be donating their time and skills to carry out work for both Ashgate Hospice and The Samaritans - completing projects that would otherwise cost huge sums for the organisations.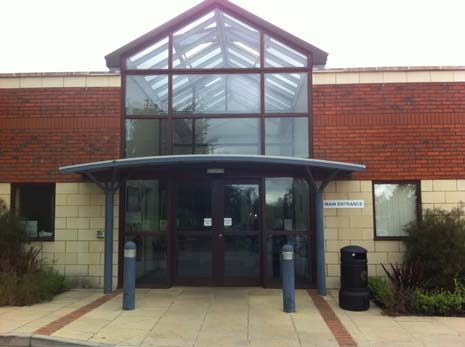 Ashgate Hospice will see their windows throughout the building, amounting to over a 100 in total, stripped, prepared and painted. This includes the entrance, day room and patient's rooms. It will be a complete overhaul for the building and will take over two weeks to complete.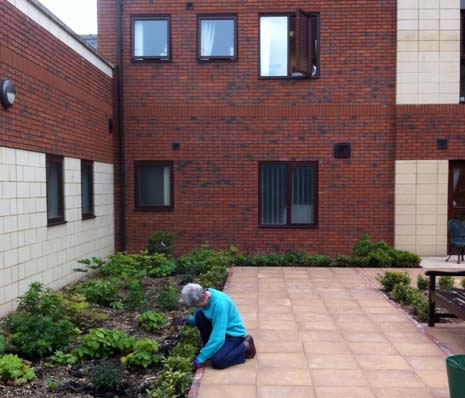 The Samaritans on Rose Hill will see it's counselling room revamped. A charity that relies solely on donations, all funds go towards helping people in need. The room itself was furnished from local hand me downs and now needs a major upgrade to enable the charity to counsel and advise people in comfortable and sympathetic surroundings.

Emma Harrison, from Sainsbury's, told The Chesterfield Post that the store was proud of it's association with the Charities and that they were glad to help, "We're aware that the building work at the store is causing some disruption to the customers but the builders - Basebuild - want to give back to the local community and we want to show that we know disruption's being caused.

"We've worked in partnership with Ashgate Hospice as our Charity of the Year so they were the perfect candidate. I can announce today too that they will be our nominated charity again this year so we're looking forward to working with them and raising more funds."

But, it's not just about the money explained Emma, "One of the things we want to do is raise the profile of volunteering as people don't always have the cash these days. This is a way of doing that - Basebuild don't have money to spend but they are giving their time and skills, all it's costing them is paint.

"I don't think there's anyone who hasn't been touched by the work the hospice does. We're happy to help - this is a major project that they will be undertaking and we're proud to be involved."

Jane bridge is the Head of Support Services at the Hospice and she admits the charity is overwhelmed by their involvement in the project and says its more than they expected, or hoped for, "As far as maintenance is concerned, it's such a huge undertaking - the cost implications would have been enormous, and we would have had to pay to do this, so it's a fantastic opportunity for us, the cost saving we can put back into patient care.

"We were thrilled to bits when we knew we could do it all, not just the day centre, which we originally had hoped it would complete. For our guys to have done it, well, we don't have the equipment so it's tremendous. We're keen that the outside of the building reflects the work that goes on inside here and with the help of Sainsbury's and Basebuild it will continue to. I'm privileged to work here and proud of what we do."

The hospice was revealed as one of the Mayor's charities this year too and Emily Evans, fundraiser at the Hospice is thrilled. "It's the second time we've been picked and we're honoured and looking forward to the events ahead."

The Hospice is still appealing for help with the Midnight Walk event that will take place on June 25th. Anyone who can donate some time to marshal, or register walkers on the night should contact Emily on 01246 568801.
RECENT STORIES
NEW LOCAL CHARITY LAUNCHES -
A new charity 'Embracing Life', has opened in Chesterfield, aiming to provide an opportunity for carers and family members of local residents affected by long term and debilitating illnesses. More...
NEW BASE FOR CHESTERFIELD CHARITY -
A major charity in Chesterfield that provides help, support and advice for elderly people in the town has moved into new premises. More...
COULD YOU BE A GOOD SAMARITAN? -
"We're the listening ear"... That's Wendy, volunteer with Chesterfield Samaritans, talking about the Charity's work and how it's there for the people of Chesterfield on a daily basis. More...
CAN YOU GIVE A DOG (OR KITTEN) A HOME? -
Chesterfield RSPCA is asking for your help in re homing dogs (and kittens) like this one. More...
WELCOME TO THE NENNA KIND CENTRE
A new voluntary, self funding group will soon be able to offer families and friends of cancer sufferers a place to talk with and offer support to other people going through the same thing.
READ MORE...