Monday 23rd May 2011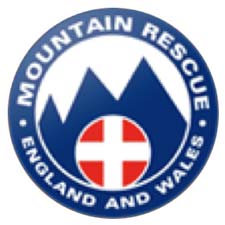 If you're out in the Peak District these are the people you hope you won't need to meet.

Every year however, Edale Mountain Rescue Team provides a vital search and rescue service to a large part of the Peak District, North East Derbyshire, and the edges of Sheffield, bringing pre-hospital medical care and specialist search expertise to people who are injured or ill away from the road.

Locally they're members of the Peak District Mountain Rescue Organisation, and nationally part of Mountain Rescue England & Wales.

They are called out at all times of the day and night and in all weathers. All members are volunteers who give up their spare time to help those in need, and the group is a charity funded entirely by public donations.

Members are keen outdoor enthusiasts, including walkers, climbers, mountain bikers, canoeists and cavers, who all undergo specialist medical and search and rescue training.

They are called out using 999 via the police by members of the public who need help, and often by the professional emergency services.

They are called out to rescue people of all ages and from all walks of life from athletes to people out for gentle weekend strolls.

They don't just help outdoor sportspeople - they also help the police search for missing and vulnerable people on the fringes of urban areas as well as in the hills and on the moors of Derbyshire.

You can find out more about the team, and help support them by donating online at: www.edalemountainrescue.co.uk
RECENT STORIES
DERBY MOUNTAIN RESCUE FIND NORTH WINGFIELD PENSIONER -
Derby Mountain Rescue Team located a missing 73 year old woman on Sunday 10th February, after a search in the North Wingfield area. More...
EMRT HELP IN SEARCH FOR APRIL JONES -
Edale Mountain Rescue Team volunteers were called out twice in the last 10 days to incidents in our area as well as helping with the search for missing April Jones. More...
2,000 HOURS AND COUNTING -
The last week has seen Edale Mountain Rescue Team called out 3 times. These jobs have taken the total man hours spent on rescues in 2012 to just over 2,000. More...
SOMEWHERE DIFFERENT FOR EDALE MRT -
Edale MRT have attended 3 incidents in the last week, including a callout for a climber who had fallen at Dovestone Tor on Derwent Edge. More...
EDALE MRT ASSIST STRANDED DRIVERS ON SNAKE PASS -
Edale MRT was called out yesterday by Derbyshire Police to reports of motorists stranded in heavy snow near Snake Summit on the A57 Snake Pass More...
EDALE MRT HELP SEARCH FOR MISSING DRONFIELD MAN -
After news came of the sad death of pensioner Roy Barnes today, the Edale Mountain Rescue Team also issued a statement. More..
ANOTHER BUSY WEEKEND FOR EDALE MRT -
On Saturday at 3pm Derbyshire Police called out the team to a climbing accident at Curbar Edge. More...
A BUSY WEEKEND! -
Edale Mountain Rescue Team has had another busy weekend with three rescues over Saturday and Sunday. More...
ANNUAL RAFFLE DRAWN IN SHEFFIELD -
Edale Mountain Rescue's 2010 raffle was drawn at the Sheffield branch of Decathlon, the sports retailer on Sunday 3rd October. More...