Thursday 15th November 2012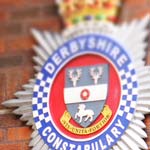 Today will see historic elections take place, as people throughout the UK vote for the first time for Police Commissioners for their area.

Last month The Chesterfield Post reported on what that means in real terms (story HERE) and today, we publish the manifestos of the four candidates for Derbyshire Police.

Once elected the winning candidate will take over the functions of the Police Authority, overseeing efficient and responsible policing in his or her area and also be responsible for holding the Chief Constable to account and setting budgets and allocating assets for their force.


Alan Charles - Labour
Alan Charles (left) is one of 4 candidates for the role in Derbyshire - and is the Labour Party candidate.

His manifesto is based around fighting crime, protecting communities and supporting the police. Alan says...
"As Commissioner I will:
Fight against further cuts beyond the 20% to Derbyshire's police budget
Keep Policing Public in Derbyshire - No G4S Style Privatisation Here! If there are efficiencies to be made, I will make them in-house and reinvest cash savings back into policing Derbyshire
Sustain Community Policing across Derbyshire - and work with Local Community Safety Partnerships to find local solutions to local anti-social behaviour problems
Stand Up for Victims, Vulnerable People, and Take Seriously Domestic Abuse - work with victims to improve the experience that future victims receive from the police and criminal justice system. I will ensure that robust procedures are in place to protect families and sufferers of Domestic Violence and Hate Crimes
Work with Mental Health, Drug and Alcohol Abuse Organisations - to explore ways to aid life improvement and prevent entry to the criminal justice system
Plan Safer Roads for Safer Communities - working with road safety professionals from the Police, Council Highways and Highways Agency teams
Tackle Wildlife Crime and Cruelty Towards Animals - working with the RSPCA in developing effective prevention strategies
Ensure a Great Place to Work and provide Great Service to The Public - offering a high quality worthwhile career and maintain the highest standards
Ensure Residents See Value for Money in their Police Services - by constantly looking for better ways to provide this most essential of public services
My Contract with Derbyshire...
I pledge that my priority, first and foremost, is to keep Derbyshire and its communities safe.

It will be an honour to serve our county and our communities as your Police and Crime Commissioner."

Read Alan's full manifesto and commitments on his website
www.ac4pcc.org.uk and follow him on Twitter - @ac4pcc


David Gale - UKIP
David Gale (left) is the UKIP candidate.

He says his message is clear - " 'More Bobbies on the Beat!' is the resounding message that I'm hearing from every section of our community.

"Well, it's time to listen to the people who pay the bills and help the victims not the criminals.

" I will say 'No to Privatisation' and deliver a focus on value for money at force headquarters that will see the savings channelled straight back into front-line policing. 

"Having been thoroughly briefed by the Chief Constable and his team, I am now confident that under my leadership, barring another round of major government cuts:
I can make a commitment to have 50 more police officers on the beat within my four year term of office.
My top three policing priorities will be:
- Anti-social behaviour
- Gang -related crime
- Drugs
I will also direct that Householders who defend their home from intruders should not fear arrest.
"Born in Derby, I am a company director and ex-full time operational police officer with 25 years experience of delivering strategic leadership and business transformation in large public and private sector organisations.

"I have extensive experience of delivering neighbourhood services that include the police, council services and the voluntary sector, not just in the UK but across the world.

"I have specialist experience in protecting vulnerable children, as well as holding public sector agencies and government to account.

"The new Police Commissioner must be a proven leader who can deliver real accountability to the people of Derbyshire.  We need real change led by someone equipped with operational police experience and a proven business track record who is used to holding organisations to account.

"As Police Commissioner, I would be proud to represent the people of Derbyshire and deliver 'More Bobbies on the Beat!' "

David's Website: www.DavidGaleUKIP.org.uk


Rod Hutton - Independent
Rod Hutton (left) is an Independent candidate and says his reasons for standing are personal.

"I resigned as a Special Police Sgt - with the Metropolitan Police Service in the summer of 2012 after 19 years service.

"My offer to you is a mixture of a Policing and business/commercial skillset which make me a qualified and experienced candidate for this role.

"I will ensure that Derbyshire people have a voice in ensuring you get best value out of your Police service and Community Safety initiatives.

"This full time role demands knowledge of Policing - inside and outside of the organisation, the role of the voluntary sector and community safety initiatives. I have those skills and will use those for the benefit of our communities.

"I have had significant experiences in the setting up of specialised Police units during my previous Police service and these have had significant positive impacts on local community issues.

"Together with my business and commercial skills of stabilising businesses which are going through tough times, it is knowledge and experiences such as  these that are key to a better application of this role.

"I moved to Derbyshire in 2005/6 with my partner to start a family since her family live in Ripley, and I continued to commute to London to perform my Police duties at the weekend."

Rod's website: www.rod4derbyshirepcc.com


Simon Spencer - Conservative
Simon Spencer (left) will stand for the Conservatives and has this message for voters...

"I am the Conservative choice in the Police and Crime Commissioner election for Derbyshire.

"I was a fire-fighter in Derby for nearly 18 years and now run one of the oldest family firms in the County.

"I already serve the community as a County Councillor and feel, with this background, I have the right credentials for this vital job.

"The Commissioner will be able to bring greater accountability and transparency to policing and make more efficient use of police resources.

"The election marks the biggest change to policing in over 100 years and I feel that having a Commissioner will help reconnect the public with the police at every level.

"I believe passionately that this new role will give people a far greater say in policing and how it is delivered in their communities.

"I pledge to:
Reduce crime
Make Derbyshire people safer and
Improve the efficiency and effectiveness of our Police Force
"If I am elected, I will be your representative and I will want to hear your views about how you see policing being delivered in Derbyshire in the future.  If you have been a victim of crime then your feedback will be particularly relevant and welcome.

"This is why this election is so important, because it is you who has the opportunity to change policing by voting for a single elected individual who will represent your views.

"Throughout its history, the Conservative Party has always championed law and order.  Put your trust in me on the 15th November and I will champion law and order for you.

Simon's website: www.simonspencer.org.uk
Simon's email: info@simonspencer.org.uk
RECENT STORIES
DERBYSHIRE POLICE WELCOME NEW STALKING OFFENCES -
Two specific criminal offences of stalking have now come into force in England and Wales for the first time. More...
WATER, WATER EVERYWHERE - POLICE WARNING -
As predicted, there are this morning flood warnings and alerts on all major rivers flowing through Chesterfield and Police issue warnings to motorists. More...
ROBBERY AT SPAR ON MATLCOK RD - 3RD INCIDENT IN A WEEK IN CHESTERFIELD -
Police are appealing for witnesses to a robbery at the Spar shop on Matlock Road in Chesterfield, the third such incident in a week in the town. More...
CHAIR OF ELECTORAL COMMISSION SPEAKS OUT OVER PCC ELECTIONS -
After concerns were raised over the extremely low turnout in Police and Crime Commissioner elections, an enquiry into the system used is now underway. More...
ALAN CHARLES INTERVIEW, DERBYSHIRE'S NEWLY ELECTED PCC -
This morning, we spoke in a telephone interview with Alan Charles, who is beginning his first day as Derbyshire's Police & Crime Commissioner More...
INCIDENT IN OLD TUPTON PROMPTS POLICE APPEAL -
A youth burst into a house on Station New Road, Old Tupton and said he had been attacked. More...
ALAN CHARLES IS ELECTED DERBYSHIRE POLICE & CRIME COMMISSIONER -
Alan Charles, Labour, has today been elected as the Police And Crime Commissioner for Derbyshire after a very low turnout More...
'OPERATION LIFEGUARD' HOPES
TO SAVE LIVES ON COUNTY'S ROADS -
Derbyshire Constabulary is launching a week of action focusing on each of the 'fatal four' factors which contribute to collisions. More...
HASLAND YOUNGSTERS GET SPECIAL HELP KEEPING SAFE -
Scouts, Cubs and Rainbows in Hasland had a visit from police to help make sure they are bright and safe on their bikes as the evenings get darker. More...
RESIDENTS WARNED TO BE MORE VIGILANT AFTER CAR KEY BURGLARIES -
People in Chesterfield are being advised to step up security following a number of car key burglaries in Eckington and Killamarsh. More...
POLICE WARNING OVER ROGUE TRADER REPORTS -
Police have issued a warning after several people have been approached by 'rogue traders' in Creswell, Staveley and Killamarsh. More...
FAKE CAR SEATS PUT CHILDREN'S LIVES AT RISK -
Derby & Derbyshire Road Safety Partnership is warning parents to beware of counterfeit car seats that can't protect children properly. More...
NEW INSPECTOR IN CHARGE OF POLICING CLAY CROSS AND N E DERBYSHIRE -
Inspector Glenn Hoggard has taken over from Michelle Shooter, who has been promoted to Chief Inspector, and is now working in the Derby area. More...
TEEN APOLOGISES FOR STEALING SCOOTER IN CHESTERFIELD -
A teenager apologises for stealing a stunt scooter which had been left outside a shop in Boythorpe, through restorative justice More...
POLICE APPEAL AFTER ARSON ATTACK IN DRONFIELD -
Derbyshire Police are appealing for information today,after what is believed to be petrol was poured through the letterbox of a house in Dronfield. More...
SUSPECTED ARSON PROBED -
Detectives are investigating a suspected arson attack after a firework was pushed through the letterbox of a house in Chesterfield. More...
HODWORTH & WHITWELL RESIDENTS INVITED TO MONTHLY POLICE SURGERIES -
Hodthorpe and Whitwell residents have the chance to drop in on and meet the local Safer Neighbourhood policing team at their monthly surgeries. More...
CRACKING CRIME EVENT IN CALOW -
Residents are invited to pick up free security equipment and get the chance to quiz their local police officer at a 'Cracking Crime' event to be held in Calow. More...
POLICE APPEAL AFTER WINGERWORTH BURGLARY -
Police are appealing for witnesses after jewellery was stolen from a house on Central Drive Wingerworth. More...
CLOCK CHANGE WARNING FOR ROAD USERS -
Be prepared for this year's end to British Summer Time - that's Derby and Derbyshire Road Safety Partnership's message to road users More...
POLICE REMIND MOTORISTS NOT TO LEAVE KEYS IN IGNITION -
Police are reminding motorists to make sure they leave their cars secure, even if just for a few minutes. More...
BRITISH TRANSPORT POLICE CONDEMN 'RECKLESS' RAIL LINE TRESPASSER -
BTP release CCTV clip and condemn the actions of a "reckless and irresponsible" man who trespassed near railway lines in Pinxton, Derbys with two small children in tow. More & Video...
POLICE TWITTER QUIZ TO MARK 101 ANNIVERSARY -
Derbyshire police are holding a Twitter quiz and virtual surgery to mark the first anniversary of the launch of the 101 non-emergency number. More...
MURDER ARREST AFTER DEATH OF CHESTERFIELD OPTICIANS BOSS -
A man who died in an incident in Maltby on Sunday evening revealed as Robert Hurdley, a Director at Specsavers on Burlington Street in Chesterfield. More...
APPEAL AFTER KID'S PLAY AREA IN MASTIN MOOR VANDALISED -
Vandals have caused £600 worth of damage to a children's play area in Mastin Moor. More...
POLICE AND CRIME COMMISSIONER ELECTIONS LOOM -
Next month will see elections for the Police and Crime Commissioner for Derbyshire take place. More...
APPEAL AFTER STUNT SCOOTER STOLEN IN CHESTERFIELD -
Police are appealing for information after a 14-year-old boy's stunt scooter was stolen from outside a shop in Boythorpe. More...
OPERATION FOCUS PROVES A SUCCESS -
An operation to reduce the number of motor-cyclists killed or injured on Derbyshire roads during the summer months recorded fewer fatalities compared to last year. More...
POLICE REMINDER OVER DOORSTEP CALLERS -
Police are reminding residents in Chesterfield, North Derbyshire, Bolsover and the Amber Valley to make sure they check the identity of doorstep callers. More...
THREE ARRESTED ON SUSPICION OF HUNTING WITH DOGS -
Three men have been arrested with two more sought - on suspicion of hunting a wild animal with dogs in Clowne. More...
DERBYSHIRE POLICE OFFER NEW COURSES TO DRIVERS -
A new educational course for drivers who commit minor motoring offences will be offered by Derbyshire police and the Casualty Reduction Enforcement Support Team (CREST). More...
SECOND TEENAGER LOSES BATTLE FOR LIFE AFTER CAR CRASH -
A second teenager has died following a serious collision on the A632 Matlock Road, at Kelstedge. More...
POLICE CRACK DOWN ON STOLEN GOODS -
Police in Chesterfield have launched a poster campaign to crack down on people selling stolen goods. More...
MURDER VICTIM NAMED -
Police investigating the murder of a woman in Somercotes have released the name of the victim. More...
TEENAGER DEAD IN COLLISION. POLICE SEEK WITNESSES -
A 16-year-old boy has died following a collision on the A632 Matlock Road, at Kelstedge near Ashover. More...
7 MINI BUSES SEIZED AFTER POLICE CHECKS -
Police seized seven mini-buses during a day of traffic checks in Shirebrook. More...
POLICE APPEAL AS HEADSTONES ARE DAMAGED IN ECKINGTON CEMETARY -
Police are appealing for information after a number of headstones have been damaged at Eckington Cemetery. More...
POLICE ADVICE AFTER 'SCAM' CALLS -
Police in NE Derbyshire are asking residents to be cautious after reports of a telephone scam involving people claiming to be from the Ministry of Justice. More...
POLICE ISSUE DISPERSAL NOTICE ON WEST BARS -
Police have made a decision to introduce a dispersal order in the West Bars area of the town centre after calls from the public regarding drunken behaviour More...
POLICE REMINDER ON RESPONSIBLE RIDING AFTER MINI MOTOS SEIZED -
Derbyshire Police are reminding people to make sure they use off road motorbikes responsibly after 2 mini moto bikes were seized and warning issued in 2 days. More...
POLICE HIT BACK AT PANORAMA CLAIMS -
After BBC's Panorama programme aired last night called 'Dial 999..and wait', suggested Derbyshire Police have poor response times, the Force's Deputy Chief Constable has hit back More...
APPEAL AFTER TEENAGER ROBBED -
Detectives are appealing for information after a teenager was robbed as he walked home through Chesterfield. More...
'PROLIFIC' BURGLAR JAILED FOR 7 YEARS -
'Prolific' burglar, Sean Sissons, who raided more than 20 homes across north Derbyshire has been jailed for seven years. More...