Wednesday 29th January 2020

Costa del Sol continues to reinvent itself. First, Málaga, the region's capital city, is transformed into a hub of Andalucian culture and a top holiday and business destination. Now, a private chef is making headlines for offering gourmet finger food delivered to your door.

When it comes to food, Costa del Sol certainly does not disappoint.

Here are a few reasons and destinations why.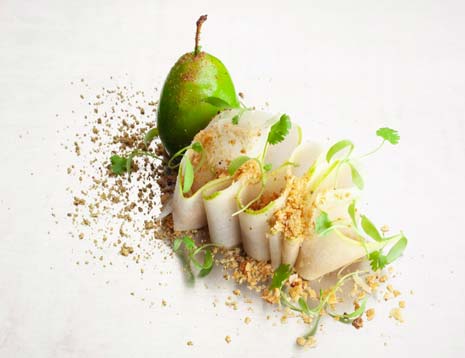 Source: Unsplash
Freshly Sourced Originality
The Olive Press explains further about this special delivery service, My Chef at Home Spain.

Andres Akos is the titular chef, who personally picks the high-quality produce that goes in his dishes. He brings these products and everything he needs to your home or office, where he creates a range of delicacies from scratch. Seafood, tapas, BBQ, sweets and more.

My Chef at Home Spain serves groups of up to 50 people starting at around £23 per person, which includes a glass of cava. Exclusive menu deals are available, depending on the season and occasion.

Chef Akos is right in stating that this is not quite a catering service. It is more than that. The food is cooked at the venue using innovative recipes and personalised to the tastes and needs of each occasion.
Authentic Andalusian Cuisine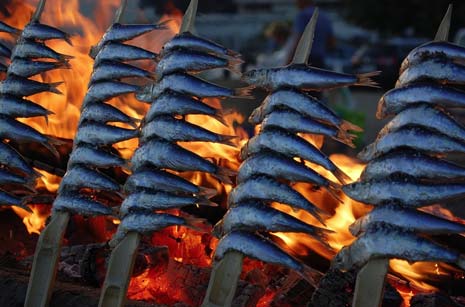 Source: Pixabay
While anywhere in Costa del Sol will have the region's signature dishes, let us focus on the capital.

Whatever the hour of the day - breakfast, lunch, dinner - expect your taste buds and preconceptions of Spanish food to be pleasantly surprised. Say you want to spend three days in the city.

The breakfast dishes to look for are pitufos, small sandwiches containing olive oil, tomato puree and Iberian ham, and real Spanish churros, better known in Málaga as tejeringos.

Los Valle Churros is a local and well-reviewed cafe, as is Casa Aranda and Café Central. All great places to grab a coffee and some authentic Spanish breakfast fuel.

From then on, most Costa del Sol dishes will involve fish. The most photographed food to be found here are espetos, grilled sardines. The bonfires blaze along beaches flanked by skewered, cooking fish. Monkfish is also served grilled and marinated in a special sauce.

Two slightly more complex dishes to try include ensalada malagueña and ajoblanco. The first is a cold salad of salted cod, onion, potation, olives and orange. The second is soup made of almonds, garlic and olive oil.

Among local suggested restaurants, two seem to outshine the rest: Garum and Mesón Antonio. Whatever you choose, however, it would be a mistake to overlook the Atarazanas food market.

The Arabic architecture combined with Spanish decor, produce and food samples for you to gorge on will take your breath away.

For anyone looking for Málaga car hire to visit these restaurants or try out the local cuisine, there are services at the airport that can get you a little Fiat for £33 or a Peugeot scooter for £77, perfect for navigating the sunlit streets on your culinary journey.

Málaga, and Costa del Sol in general, always had a rich culinary culture.

Every positive effort, like the successful establishment of chef Akos' ingenious service, shines a light on that fact and further presents the region as an appealing tourist destination.
OTHER STORIES
DERBYSHIRE MEETS SPAIN IN STEVE PEREZ'S NEW 'MI CASA' COOKBOOK -
Hot on the heels of Casa Hotel being voted 5th best hotel in the UK, in Trip Advisor's 2015 Travellers Choice Awards, Steve Perez has unveiled a Spanish influenced cookbook, 'Mi Casa: Spanish-Inspired Recipes from the Heart of Derbyshire'.
More & Audio...
CHESTERFIELD McDONALDS GOES DIGITAL AFTER REVAMP -
Chesterfield is set to be given a significant investment boost with the bold transformation of the McDonald's restaurant, creating up to 10 new jobs. More & Audio...
NANDO'S BRINGS PERI-PERI CHICKEN
TO CHESTERFIELD -
Chesterfield residents and visitors are in for a tasty treat as Nando's, home of legendary Portuguese flame-grilled PERi-PERi chicken, opened to the public More & Audio...
FANCY THE CHANCE TO BUILD YOUR OWN DREAM BURGER? -
Ever wanted to make your mark on the menu at your local pub? Well now's your chance with Chesterfield's Donkey Derby Pub. More...
A NEW CHEF, NEW MENU AND NEW AWARD FOR THE DEVONSHIRE ARMS -
There's not just a new chef and a new approach to dining at The Devonshire Arms, Middle Handley, but now there's another new award too. More...
HISTORIC PUB IN WINGERWORTH IS REBORN! -
The Wingerworth Pub & Kitchen (formerly known as the Hunloke Arms) is to re-open tomorrow - Friday November 8th - following a £500,000 refurbishment. More...
A MICHELIN LISTING FOR THE DEVONSHIRE ARMS -
The award-winning Devonshire Arms at Middle Handley has been given a place in the prestigious Michelin Hotel and Restaurant Guide for Great Britain and Ireland 2014. More...
MERRY CHRISTMAS FROM DEVONSHIRE ARMS OR MAYBE HOLA! INSTEAD... -
Is it ever too soon to wish everybody a Happy Christmas? Not according to the team at The Devonshire Arms! More...
BURGERS FOR INDEPENDENCE DAY AT THE DEVONSHIRE ARMS -
Celebrate American Independence Day with the food that made (another) nation great, at The Devonshire Arms at Middle Handley More...
ARMED FORCES GET A FREE CROWN ON ARMED FORCES DAY -
Crown Carveries in Chesterfield are celebrating Armed Forces Day 2013 by treating all Army, Navy and Air Force men and women, past and present, to a free meal. More...
JOIN ST GEORGE FOR A FULL ENGLISH AT THE DEVONSHIRE ARMS -
What better way to celebrate St George's Day than with that great culinary tradition, the Full English Breakfast? More...
LOCAL CHEFS COMPETE FOR RED NOSE DAY HONOURS -
The team at the Devonshire Arms in Middle Handley are aiming to put a smile on costumers' faces with their own Comic Relief version of the 'Great British Menu' competition! More...
BATTLE OF THE RELISHES AT GREAT BRITISH PIE NIGHT -
Henderson's and Worcestershire Sauce battle it out for the title of top tastebud tickler at Devonshire Arms Great British Pie Night, Middle Handley More...
IT ALL COMES BACK TO FOOD! - NONNAS' GIAN BOHAN TALKS ITALY -
The passion of the Italian way of life is passed on by Gian Bohan, co- owner of Nonnas, and he does it through good food and company - with an enthusiasm that very quickly becomes infectious. More...
LET IT BEAN! -
The Highwayman Beefeater Grill In Chesterfield has recreated the iconic image of The Beatles crossing Abbey Road - using items from the great British breakfast! More...
DELHI 41 CELEBRATES SUCCESSFUL FIRST YEAR -
Delhi 41 on Whittington Moor has now been open for 12 months and is fast gaining a reputation as one of the best Indian Restaurants in Chesterfield. More...
CASA ACHIEVES 2nd AA ROSETTE FOR COCINA -
Chesterfield's Casa Hotel has scooped yet another accolade having been awarded a prestigious 2nd Rosette for Cocina restaurant. More...

RESTAURANT REVIEWS -
Reviews, and updates for local restaurants in and around Chesterfield. More...