Monday 21st February 2011

A four-month long review of the future of children's congenital heart services is about to begin in England and the NHS is seeking the views of people in Chesterfield.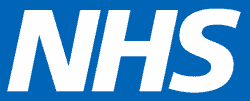 The NHS Safe and Sustainable committee has proposed four options aimed at reducing the number of hospitals providing children's heart surgery from 11 to 6 or 7.

New quality standards are also proposed to ensure better care and survival rates for children. Whilst specialist surgical care would be centralised, the NHS would like more expert assessment and ongoing care services closer to families' homes.
Experts believe that the shake up of services is necessary; with Leslie Hamilton, Immediate Past President for the Society for Cardiothoracic Surgery and Vice Chairman of the Safe and Sustainable Steering Group, saying: "These changes are about saving lives - not saving money.

"Pooling surgical expertise in fewer larger centres will produce better outcomes for children and ensure these vital services are safe and sustainable for the future. Change is long overdue, the debate is not about whether there should be change – it is how there should be change."

Children's heart surgery is complex and is becoming increasingly specialised. Hospitals carrying out children's heart surgery would need to meet tough new quality standards, meaning the end for occasional practice and small surgical centres.

Every unit would need at least 4 consultant congenital heart surgeons, treating at a minimum 500 children each year to ensure the NHS avoids unnecessary cancellations and provides urgent care round the clock.

Surgical centres that do not provide children's heart surgery will still provide children's cardiology so will not face closure.


Sir Bruce Keogh, NHS Medical Director and former president of the Society for Cardiothoracic Surgery in Great Britain and Ireland, said: "As surgeons, we have a duty to ensure the most vulnerable members of our society get the best possible care. As we get better at treating smaller and sicker babies, the operations and after-care are becoming much more complex.

This consultation is about working out how NHS services can offer the best opportunity for increasingly sick babies to have successful operations and to live long and healthy lives."


Professor Sir Ian Kennedy, who chaired the inquiry into the deaths of cardiac children in 2001, led an independent panel of experts to assess each centre's ability to meet the new quality standards. The findings formed part of the evidence considered by the NHS committee responsible for agreeing the proposals.
A committee of NHS specialist commissioners from all areas has agreed the recommendations of Safe and Sustainable, which operates on behalf of the ten specialised commissioning groups in England, across England, known as the Joint Committee of Primary Care Trusts.

They begin by advising that the John Radcliffe Hospital in Oxford - the lowest ranking centre - should not be considered viable in any of the four options.

They also recommend that London should be served by 2, not 3, surgical centres.

All other centres, including one in the East Midlands at Leicester's Glenfield Hospital, are included in at least one of the options.

The list of options is below.
East Midlands Specialised Commissioning Group (EMSCG) is the NHS organisation with responsibility for planning, buying and managing specialised health services across our region including children's heart surgery.

EMSCG's Director Sharon Beamish said: "We welcome the Joint Committee of Primary Care Trusts' recommended options for the configuration of fewer, larger surgical centres as part of a new proposed network of services for children with congenital heart disease.

"The review will mean the aspiration of excellent care for children regardless of where they live can be realised, improving outcomes for patients, and ensuring services are safe and sustainable and better co-ordinated.

"A formal four month consultation on these options will be launched at the end of February, and we are keen for as many people as possible in the region to get involved and have their say.

"As part of the consultation process there will be the opportunity for members of the public to meet the national review team, ask questions and air their views at an event in June in Leicester."

Backers of the scheme say that it would lead to better co-ordinated and stronger local services and that many children needing care would no longer need to travel such long distances for cardiology care.


Anne Keatley-Clarke, Chief Executive of the Children's Heart Federation, said: "Parents tell us that they would travel anywhere if it meant their child received the best care. We cannot afford to keep relying on the goodwill of surgeons to keep small centres open.

"Every child must have access to services that are safe and high quality regardless of where they live. Most children that have surgery only need it once and many children never have surgery. Therefore it is imperative that non-surgical expert cardiology services are provided closer to home."

The Safe and Sustainable process has been transparent, thorough and clinically led. Expert cardiac clinicians and their associations have been instrumental to the development of the proposed quality standards.

A four month public consultation launches on 28th February 2010. The public will be invited to give their views on the recommendations. A final decision will be made later this year.

Option A
7 surgical centres at:
Freeman Hospital, Newcastle
Alder Hey Children's Hospital, Liverpool
Glenfield Hospital, Leicester
Birmingham Children's Hospital
Bristol Royal Hospital for Children
2 centres in London
Option B
7 surgical centres at:
Freeman Hospital, Newcastle
Alder Hey Children's Hospital, Liverpool
Birmingham Children's Hospital
Bristol Royal Hospital for Children
Southampton General Hospital
2 centres in London
Option C
6 surgical centres at:
Freeman Hospital, Newcastle
Alder Hey Children's Hospital, Liverpool
Birmingham Children's Hospital
Bristol Royal Hospital for Children
2 centres in London
Option D
6 surgical centres at:
Leeds General Infirmary
Alder Hey Children's Hospital, Liverpool
Birmingham Children's Hospital
Bristol Royal Hospital for Children
2 centres in London
LONDON
The preferred 2 London centres in the 4 options are:
Evelina Children's Hospital
Great Ormond Street Hospital for Children.
For further information please log on to: www.emscg.nhs.uk



RECENT STORIES
ILL HEALTH ADVICE OVER EASTER -
Patients are being urged to phone their own GP surgery should they need to see a doctor out of hours during the Easter break. More...
AMBULANCE SERVICE FACES £5m PENALTY -
It's 'highly likely' that a £5m penalty will be applied to East Midlands Ambulance Service after failing to meet national response requirements last financial year. More...
PCT CLUSTER CHIEF EXEC APPOINTMENT -
Derbyshire Primary Care Trust Cluster now has a new Chief Executive after the appointment of David Sharp... More...
CRICKETER YARDY'S DEPRESSION AN EXAMPLE TO US ALL -
England cricketer Michael Yardy's decision to open up about his prolonged battle with mental illness proves there's never a wrong time to start fighting depression. More...
PARKING CHANGES AT THE ROYAL -
There's space for change at Chesterfield Royal Hospital - 50 spaces in fact! More...
H-A-P-P-Y
A report out yesterday suggests that staff morale within the NHS Derbyshire County remains among the highest throughout the NHS. More...
COUNTY'S DENTISTS CHAMPION PATIENT SCHEME -
Almost half of Derbyshire County's dentists are now championing a national scheme proving their commitment to patient care. More...
THE ROYAL GOES GLOBAL -
After conquering Facebook, the Chesterfield Royal Hospital has now reached another social networking milestone with its 1,000th YouTube viewing. More...
ROYAL INSPECTION FOR HOSPITAL -
The Royal Hospital at Calow lived up to its name on Friday as it welcomed HRH The Duchess of Cornwall. More...
A ROYAL VISITS THE ROYAL -
Chesterfield Royal Hospital announced today that HRH The Duchess of Cornwall will perform the official opening of the new £12m development More...
KICK THIS BUG INTO TOUCH -
Chesterfield FC and nurses from Derbyshire Community Health Services have joined forces to give one of the most virulent and severe winter bugs the 'Red Card'. More...
MODERN MAKEOVER PUTS STROKE PATIENTS FIRST -
Over 450 stroke patients in Chesterfield are to benefit from a £1.4m purpose-built facility for stroke sufferers will soon open at the Royal. More...
BLOOD DRAW TO SCORE DRAW -
A local donor who was one of the first to give blood at the new B2 NET stadium was Guest of Honour to see The Spireites grab a draw in the dying minutes of the game against Bradford on Saturday. More...
MORE FANS FOR ROYAL HOSPITAL -
A few weeks ago Chesterfield Hospital was appealing for friends on Facebook - now they're proud to announce they have fans of a different kind. More...
FLU ADVICE -
As swine flu cases once again begin to rise, Chesterfield Royal hospital is advising people who think they, or someone they know may have the illness to visit their website in the first instance for further advice. More...
STROKE SERVICES SHOWCASED AT HOSPITAL -
The statistics are frightening - around 150 000 people have a stroke every year, it's the largest form of disability and the 3rd most common cause of death in the UK More...
WHEN A CHILD IS BORN -
There were bumper bundles of joy at Chesterfield Royal Hospital on Christmas Day after 7 mums gave birth. More...
DON'T TAKE RISKS WHEN WALKING HOME-
As we're all out enjoying the Christmas Spirit, there's a warning that we need to take care whilst walking home. More...
MORE MRSA SCREENINGS THAN EVER BEFORE AT ROYAL -
The Chesterfield Royal Hospital has announced today that it has extended its MRSA screening programme to include emergency patients. More...
ROYAL GETS DIGITAL TONIC -
Chesterfield Royal Hospital is appealing for friends today. It's become one of the first trusts in the UK to set up a facebook profile More...
GIVE BLOOD, GIVE LIFE -
As Christmas approaches, the NHS Blood Transfusion Service is asking people in Chesterfield to think about giving one free but valuable gift this Christmas and donate a pint of blood. More...
NEW ERA FOR WOMEN'S HEALTH AS NEW UNIT OPENS -
A ground breaking Woman's Health Unit has opened today at the Chesterfield Royal and hopes to change the way the hospital provides gynaecology nursing and medical care. More...
HOSPITAL MAKE CONTINGENCY PLANS AHEAD OF WINTER -
Although it's only just November, Chesterfield Royal say they are already seeing a rise in admissions due to "winter illnesses" More...
YOUR HOSPITAL NEEDS YOU! -
North Derbyshire's patients are being asked to tell Chesterfield Royal how it can improve it's services. More...