Friday 7th January 2011
NOT WHAT WE VOTED FOR!

Last year was dominated by one of the fiercest General Election battles this country has known.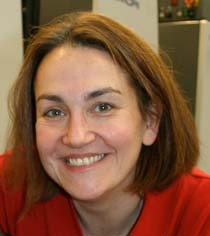 The General Election came in the wake of a sudden recession which dominated all campaigning. The three main political parties responded by re-discovering their ideological differences.

The General Election, though, was dominated by the televised leadership debates. For most non-politicians this was a welcome innovation allowing people to hear and compare the three main Party leaders and make up their own minds.

Here in North East Derbyshire we had a unique election campaign. On the nights when the debates were on the TV, people in Dronfield, in Eckington, in Wingerworth, in Clay Cross came out to hear the four candidates in North East Derbyshire hold their own hustings, their own debates.

As a result, the four of us got to know each other very well. Talking to colleagues across the country, it seemed that we were fighting the only clean campaign, all of us agreeing that personal attacks would merely turn people off politics.

But I think we demonstrated that you can disagree, often passionately, with others. You can have a heated exchange of views. But it is vitally important that we respect sincerely-held beliefs. Quite honestly, and I know this isn't something recommended in the How To Be A Politician Handbook, it was a privilege to get to know Richard Bull (Liberal), James Bush (UKIP) and Huw Merrimen (Conservative) during the campaign.

The strangest thing about General Elections is the suddenness with which they are over. The count, as the ballot papers are opened and piled, and clipped and counted and bundled. You hear the result, you go home, you collapse from exhaustion, and sleep. On the Monday, you head to Westminster and it's all forgotten.

Only this time, there was no clear winner. No majority. And the negotiations started in earnest. For days we waited to hear if the Liberals would join Labour or the Tories to form a government.

At the same time, I was celebrating that Toby Perkins, not just a colleague but a very good friend for many years, had taken Chesterfield back for Labour.

Sadly, there are just the three of us in Derbyshire county now - Toby Perkins, Dennis Skinner and myself. The top North East corner of Derbyshire remains red while the rest has turned blue.
And as we were showing new people around Westminster, feeling like old hands, embracing security guards and doorkeepers "So glad you made it back!", moving offices, unpacking boxes, we saw the negotiating teams, Labour, Liberal, Tory march through the building. It felt for a while that we would have no government at all. And the newspapers were speculating, would that be such a bad thing?
But finally the announcement came. The strange Dave and Nick double-act in the rose garden at 10 Downing Street. And only slowly the horror sank in. We were in Opposition. Everything we had done, everything we were planning to do, it would all be unpicked and dismantled.

But the speed! No-one anticipated how quickly they would act. The new coalition government wasted no time in using the budget deficit as an excuse for some of the most ideologically-motivated cuts in history.
The blitz-spirit call of "we're all in this together" sounded hollow from the start.

People in this part of the world, those who work on low incomes, who struggle to meet money coming in with money going out, those who have no incomes and have to rely on the state, those people knew that they would be hardest hit. They have the most to lose.
It wasn't long before we saw regular, and often violent, protests in the streets. In spite of the freezing weather, students, pensioners, public sector workers got on coaches and trains and travelled to London to make their protests heard.
And inside the Palace of Westminster, inside the Chamber, the tone of the debate had changed. The aggression on the streets spilled into bad-tempered exchanges across the floor.
And so, the closest vote so far has been on tuition fees. After days and days of protests, and only a single day of debate in the Chamber, packed with Members, with visitors, with journalists, we lost the vote by only 21.
Every single Labour member voted against the rise in tuition fees. Every single one. And had a few, just a handful of Liberals taken their pledge to students in the General Election campaign more seriously, we would have won. We would have stopped this.
For most people I have spoken to, whether they are political or not, what most sticks in the craw, is seeing the Liberals break their most high-profile pledge. Liberals do well in university towns. Liberals have in recent history been a party of protest. But this does not work in government.
Each political party, Labour, Tory and Lib Dem, fought the election on a manifesto. People voted for (or against) us according to what we promised we would (and what we wouldn't) do. To be elected, to form part of the government, and to tear up that manifesto as your first act, that seems to many people unforgivable.

"This is not what we voted for!"
And frankly, I don't believe it when I hear that we have a government that is acting in the national interest. It smells like self-interest to me.

BACKBENCH POWER
But on a lighter and more positive note, there have been some changes and reforms in Parliament which, I think, have improved the way that we, as backbenchers, hold the government to account.
In the last Parliament, I was on the Parliamentary Reform select committee which looked at lessening the powers of patronage of the whips and giving more power to backbenchers.
As a result of this committee's report, we had for the very first time at the start of this Parliament, elections for chairs and members of select committees. Previously members were chosen by the whips. It meant that as soon as we returned from our constituencies, we returned to more campaigning.
But the report also recommended setting up a Backbench Business Committee.

Again, for many years, all business that was not government business (any business that was not directly about making and amending legislation) was decided by the whips. Topical and General debates were normally held on a Thursday afternoon and because there was no vote, Members would go to their constituencies on a Wednesday night. The Chamber would normally be very badly attended.
But now the decision about what debates are to be scheduled in backbench time has been handed over to an elected Backbench Business Committee which I was elected to Chair.
This committee has breathed new life into Parliament. Members come to us with ideas of what should be debated and our committee schedules the debates. And so far they have been packed (and most of them not too popular with the government).
We have had debates on Afghanistan (the first time the House has had an opportunity to vote on our continued presence there), on Immigration, on Banking Reform, the Contaminated Blood scandal and on Park Homes.

For the first time backbenchers can choose what they want to debate, what issues they want to see the government answering.
It is new and it will take time for people to get used to us, but judging by the number of Members who now stay in Westminster to take part in these debates, this innovation has been a great success.
RECENT STORIES
COUNCILS MOOT PLANS FOR A MERGER TO SAVE £1.5M -
2 local Councils confirm that they're looking at combining some resources to provide a cost cutting service for residents. More...
A BUSY START TO THE YEAR FOR MP NATASCHA -
With the cuts in budgets and services really starting to bite, we are seeing a far greater number of people coming to surgery as well as dropping in. More...
COUNCIL APOLOGISES TO TENANTS OVER RENT ERROR -
Chesterfield Borough Council has today apologised after an administrative error was discovered in around 4% of it's rent payments. More...
COUNCIL LEADER IN LINE FOR AWARD -
NEDDC Leader, Cllr Graham Baxter MBE will soon tread the red carpet after being short-listed for a prestigious national accolade for his work in leading the authority. More...
YOUR CHANCE TO BECOME A LOCAL COUNCILLOR -
Ahead of the local Elections in May, North East Derbyshire District Council is encouraging locals with an interest in becoming a Councillor to find out more. More...
LOCAL PHARMACIST WINS AWARD -
Toby Perkins MP presented an Award to a Chesterfield Pharmacist in recognition of her work in helping to combat blood clots. More...
COUNCIL TESTS LOCAL TAXI FIRMS -
Chesterfield Borough Council has conducted an undercover operation to try and catch private taxi firms plying for trade. More...
KIDS 1, GOVE 0 -
Local Schools benefit after Government U-turn on School Sport Partnership funding. More...
VOLUNTEER SHINES AT AWARDS -
A Chesterfield Law Centre worker is celebrating after winning a prestigious award at a ceremony aimed at celebrating the work of volunteers at organisations in the town. More...
MP TAKES TO THE SHOP FLOOR... -
Visitors to Barnardo's charity shop in Chesterfield were served by a very familiar face last Saturday.Toby Perkins MP for Chesterfield, joined the shop's workforce for the day. More...
VICTORY FOR CHESTERFIELD! -
Chesterfield MP Toby Perkins celebrated with delighted residents, businesses and campaigners as DCC rejected plans for a waste incinerator plant on Dunston Road. More...
CHESTERFIELD MP SPEAKS OUT AGAINST SPENDING REVIEW -
Toby Perkins MP told the Chesterfield Post: "Chesterfield is going to be badly affected b the cuts, probably more so than anywhere else in Derbyshire" More...
NATASCHA ENGEL MP CHECKS ON NEW SERVICES AT LOCAL SURGERY -
North East Derbyshire MP, Natascha Engel, has seen first hand how the introduction of new initiatives has benefitted patients in Clay Cross. More...
CHESTERFIELD MP AWARDED A FRONT BENCH ROLE -
A few days after the Shadow Cabinet was announced by new Labour leader Ed Miliband, news comes that Chesterfield MP, Toby Perkins, has been awarded a post on the frontbench team.More...
TOBY PERKINS MP SPEAKS ABOUT NEW SHADOW CABINET -
Chesterfield Post Editor Karen Johnson spoke with Toby about his thoughts on the new Shadow Cabinet announced by Ed Miliband on friday. More...
CHESTERFIELD LABOUR PARTY NUMBERS RISE -
After Ed Miliband was elected Leader of the Labour Party at the party Conference last week, Chesterfield Labour Party is reporting a rise in it's membership, More...
LOCAL MP "DELIGHTED" BY ED MILIBAND WIN -
Natascha Engel, Labour MP for NE Derbyshire has declared she is "delighted" after Ed Miliband was elected Leader of the Labour Party. More...
SUPPORT FOR EDUCATION FOR
ALL CHILDREN WORLDWIDE -
Chesterfield MP Toby Perkins joined TV presenter Gary Lineker and his wife Danielle to support for the 1 GOAL campaign at the Houses of Parliament. More...
VANDALS 'HAVEN' IS UNSAFE SAYS MP -
Residents and businesses near to a Chesterfield skate park are claiming they're under siege from youths who congregate there. More...
WORLD'S BIGGEST COFFE MORNING HITS THE SPOT IN BRIMINGTON -
On Friday September 24th, Brimington Bowls Club was the venue for an World's Biggest Coffee Morning event ,raising money for Macmillan Support. More...