Friday 28th January 2011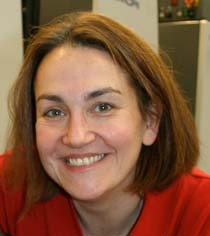 CONSTITUENCY
With the cuts in budgets and services really starting to bite, we are seeing a far greater number of people coming to surgery as well as dropping in.

We are also working very closely with local trade unions who are fighting to protect the jobs of their members. I have recently met with Unison and Ucatt. Both unions are concerned with their local-council employed workforce.
We have also just had the devastating news from the Tory-led Derbyshire County Council that they are cutting the funding of the Derbyshire Unemployed Workers' Centre in Chesterfield.

I work very closely with them and know what a brilliant job they do in protecting people and supporting them against wrong decisions made on benefits, at Employment Tribunals, and their relentless campaigns highlighting problems in the reforms made to Welfare Reform.

On a much more positive note, I was delighted to open the new gym at the Killamarsh Sports Centre a couple of weeks ago. It's absolutely incredible. It's got all the most modern equipment and looks amazing!
DENTISTRY
I am continuing my campaign to keep dentistry in the headlines. For some reason, because of the enormous and worrying proposals for re-organising the NHS, the fate of dentistry seems to be forgotten.

The Conservative-led government is getting rid of Primary Care Trusts and replacing them with GP Commissioning Consortia. But where does that leave dentistry? Clearly GPs can't commission dental services.

I attended a meeting this week with Earl Howe, Minster for Dentistry, and pressed him on this issue. He said that he thought Dentistry would be commissioned by new Dental Health Commissioning Boards.

This sounds suspiciously like a quango to me so I asked why, if the rationale was to get rid of PCTs (quangos) and put commissioning in the hands of experts (doctors), the same did not apply to dentists?

Earl Howe said that he would get back to me.

I will let you know when he does.

I also had Andrew Taylor, a constituent and dental laboratory technician (making crowns and teeth for dentists) come to the meeting. Andrew is a leading light in the campaign to save dental labs. In this country, we have highly regulated and excellent dental labs. But the same regulation does not apply to labs abroad in places like China.

At the moment, there is every incentive for a dentist to send work abroad where a lot of money can be saved. But there is no guarantee of the quality of the work or even what materials are put into crowns and teeth. This has a massive safety implication and is wiping out the dental lab sector in this country.

Again, Earl Howe has promised to look into this and I have written to him asking for a meeting with him.
LAUNCH EVENT
I am still very involved with youth policy and last week saw the launch of Platform 51.

This is the new name that the YWCA has chosen for itself (formerly the Young Women's Christian Association).

The work they do in helping women, of all ages but especially younger women, overcoming problems such as drink, drugs and mental health, getting them back on their feet again, giving them their lives back, is amazing. It was a real honour to be able to host the launch event for them in Westminster.
SCHOOL VISIT
Netherthorpe School came to Westminster for their annual trip. It's always a pleasure to welcome people from the constituency and I particularly like talking to students.

The Parliamentary Education Unit helps to organise the visit and I meet up with the groups after they have been shown round by the experts.

This time Toby Perkins, the new MP for Chesterfield and one of our Shadow Education Ministers, also came. Many of the Netherthorpe students in Staveley live in Chesterfield.
PARLIAMENTARY OUTREACH
I continue to do a lot of work with the Parliamentary Outreach team - particularly in my capacity as the chair of the Backbench Business Committee.

We are working on trying to find the best ways of telling people how Parliament works. If people don't know what we do, they won't know how to influence us.

This has included speaking about engagement with parliament and working with MPs at the National Council for Voluntary Organisation's annual campaign conference.
BACKBENCH BUSINESS COMMITTEE
The rest of my time in Parliament is spent chairing the Backbench Business Committee which hears representation from other backbenchers (from all parties) making bids for time to debate subjects.

The committee decides what to schedule on backbench days, which is about one day a week.

People are slowly getting used to what it is we do and recognising the potential. This week our committee got a real boost with a very high-profile representation from Jack Straw and David Davies for a debate on Prisoner Voting Rights.

It demonstrated why the Backbench Business Committee is so important.

Government was not going to schedule a debate in the near future and yet this is an issue that concerns many of the people we represent.

As a result of scheduling this for debate, the Government is now changing its mind and actually clarifying its position.

We have, this month alone, also scheduled a debate on the future structure of the horseracing levy, improving the life chances of disadvantaged children and we'll be holding a debate on Consumer Credit Regulation, Legal Aid, and Parliamentary Reform.

I have also written a piece for the Fabian Review on the Backbench Business Committee which led on from a lecture I gave at the Constitution Unit at University College London on how the Backbench Business Committee is working.

I also met with Alan Griffin, an MP in the Australian Parliament, who wanted to find out exactly how we run our backbench business committee with a view to setting one up in the Australian Parliament.

These meetings are always interesting to hear what works, what doesn't, and how they do things in a country whose Parliamentary system is very similar to ours.
SCHOOL SPORT PARTNERSHIPS
With Labour colleagues, I argued against ending school sport partnerships (voting, writing letters to ministers).

This was partially successful, enabling partnerships to continue past March 2011, although on reduced funding and still with an emphasis on competitive sports. I have written about this in School Matters.
EDUCATION MAINTENANCE ALLOWANCE
Similarly, I joined Labour colleagues in arguing against the cut in Education Maintenance Allowance (voting, writing letters to relevant minister).

The distribution of EMA is still threatened. This is an issue we again need to mobilise wide spread support against as I wrote in (a forthcoming) School Matters.
RECENT STORIES
£52m CASH BOOST FOR NE DERBYSHIRE COUNCIL HOMES -
In the biggest allocation of cash in the East Midlands, council tenants in NE Derbys are set to benefit from a £52m spending programme to improve their homes. More...
MP FACES GRILLING FROM LOCAL YOUNGSTERS -
David Dimbleby may not have been present but that didn't stop local youngsters taking part in a Question Time style session with MP Natascha Engel. More...
LOCAL COUNCIL FREEZES COUNCIL TAX -
Good news for some residents in Chesterfield after NE Derbyshire District Council announced it's looking to freeze this year's Council Tax bill. More...
CHESTERFIELD MP CALLS ON GOVT TO HELP SAVE AUTO WINDSCREENS JOBS -
Chesterfield MP Toby Perkins today issued a statement regarding the potential loss of 400 local jobs at Hasland based Auto Windscreens More...
'VISIONARY' COUNCILLOR WINS TOP AWARD -
He oversaw the transformation of a local Council in the fastest time in Local Government history and now receives the country's top councilor honour. More...
CAN YOU MAKE A DIFFERENCE? -
If you've ever listened to a Councillor and thought you'd do better, or you care about your community and think you could help to improve services in the area, then read on... More...
LOCAL MP SPEAKS OUT FOR SPORT -
MP For NE Derbys, Natascha Engel, yesterday challenged Education Secretary Michael Gove in Parliament over the money owed to School Sport Partnerships More...
COUNCILS MOOT PLANS FOR A MERGER TO SAVE £1.5M -
2 local Councils confirm that they're looking at combining some resources to provide a cost cutting service for residents. More...
COUNCIL APOLOGISES TO TENANTS OVER RENT ERROR -
Chesterfield Borough Council has today apologised after an administrative error was discovered in around 4% of it's rent payments. More...
COUNCIL LEADER IN LINE FOR AWARD -
NEDDC Leader, Cllr Graham Baxter MBE will soon tread the red carpet after being short-listed for a prestigious national accolade for his work in leading the authority. More...
YOUR CHANCE TO BECOME A LOCAL COUNCILLOR -
Ahead of the local Elections in May, North East Derbyshire District Council is encouraging locals with an interest in becoming a Councillor to find out more. More...
LOCAL PHARMACIST WINS AWARD -
Toby Perkins MP presented an Award to a Chesterfield Pharmacist in recognition of her work in helping to combat blood clots. More...
COUNCIL TESTS LOCAL TAXI FIRMS -
Chesterfield Borough Council has conducted an undercover operation to try and catch private taxi firms plying for trade. More...
KIDS 1, GOVE 0 -
Local Schools benefit after Government U-turn on School Sport Partnership funding. More...
NATASCHA ENGELS YEAR IN PARLIAMENT REVIEW -
NOT WHAT WE VOTED FOR! Last year was dominated by one of the fiercest General Election battles this country has known. More...
VOLUNTEER SHINES AT AWARDS -
A Chesterfield Law Centre worker is celebrating after winning a prestigious award at a ceremony aimed at celebrating the work of volunteers at organisations in the town. More...
MP TAKES TO THE SHOP FLOOR... -
Visitors to Barnardo's charity shop in Chesterfield were served by a very familiar face last Saturday.Toby Perkins MP for Chesterfield, joined the shop's workforce for the day. More...
VICTORY FOR CHESTERFIELD! -
Chesterfield MP Toby Perkins celebrated with delighted residents, businesses and campaigners as DCC rejected plans for a waste incinerator plant on Dunston Road. More...
CHESTERFIELD MP SPEAKS OUT AGAINST SPENDING REVIEW -
Toby Perkins MP told the Chesterfield Post: "Chesterfield is going to be badly affected b the cuts, probably more so than anywhere else in Derbyshire" More...
NATASCHA ENGEL MP CHECKS ON NEW SERVICES AT LOCAL SURGERY -
North East Derbyshire MP, Natascha Engel, has seen first hand how the introduction of new initiatives has benefitted patients in Clay Cross. More...
CHESTERFIELD MP AWARDED A FRONT BENCH ROLE -
A few days after the Shadow Cabinet was announced by new Labour leader Ed Miliband, news comes that Chesterfield MP, Toby Perkins, has been awarded a post on the frontbench team.More...
TOBY PERKINS MP SPEAKS ABOUT NEW SHADOW CABINET -
Chesterfield Post Editor Karen Johnson spoke with Toby about his thoughts on the new Shadow Cabinet announced by Ed Miliband on friday. More...
CHESTERFIELD LABOUR PARTY NUMBERS RISE -
After Ed Miliband was elected Leader of the Labour Party at the party Conference last week, Chesterfield Labour Party is reporting a rise in it's membership, More...
LOCAL MP "DELIGHTED" BY ED MILIBAND WIN -
Natascha Engel, Labour MP for NE Derbyshire has declared she is "delighted" after Ed Miliband was elected Leader of the Labour Party. More...
SUPPORT FOR EDUCATION FOR
ALL CHILDREN WORLDWIDE -
Chesterfield MP Toby Perkins joined TV presenter Gary Lineker and his wife Danielle to support for the 1 GOAL campaign at the Houses of Parliament. More...
VANDALS 'HAVEN' IS UNSAFE SAYS MP -
Residents and businesses near to a Chesterfield skate park are claiming they're under siege from youths who congregate there. More...
WORLD'S BIGGEST COFFE MORNING HITS THE SPOT IN BRIMINGTON -
On Friday September 24th, Brimington Bowls Club was the venue for an World's Biggest Coffee Morning event ,raising money for Macmillan Support. More...