LOCAL CHESTERFIELD NEWS, SPORTS NEWS, COMMUNITY & CHARITY NEWS,
LEISURE NEWS AND REVIEWS, PUBLIC SERVICES
LATEST NEWS





CCTV IMAGES RELEASED FOLLOWING SUSPECTED ROLEX WATCH FRAUD

Derbyshire Constabulary say they want to talk to the man shown in CCTV Images released in connection with three instances of alleged attempted fraud involving Rolex watches.

Each of the alleged instances, two of which were reported in Chesterfield and one in Derby, saw a man ask to pay for a watch using a Nigerian debit card.

Two of the stores...

READ MORE...






SPORTS NEWS





SPIREITES SECURE SEASONS FIRST WIN AT HOME TO VALE. MATCH REPORT

Chesterfield finally picked up their first victory of the new season at home to Port Vale on Saturday 19th August.

First-half goals from Kristian Dennis and Jordan Sinnott gave the Spireites three points to lift them from the bottom of the League 2 table.

The visitors had the better of the majority of the first period, but it was Dennis who broke the deadlock for Chesterfield in...

READ MORE...





HOLMEBROOK WARD BY-ELECTION DATE ANNOUNCED

The by-election to elect a councillor to the Holmebrook ward of Chesterfield Borough Council will take place on Thursday 21st September 2017.

It follows the resignation of former councillor Stephen Hitchin (pictured) who stood down to concentrate on his family and his medical career.

Only one councillor will be elected in this by-election as Councillor Suzie Perkins will remain as councillor for Holmebrook ward. Both she and the new councillor are due to serve until the next borough council elections...

READ MORE...

STAVELEY MW SEEK SPONSOR FOR 'STAVELEY COMMUNITY STADIUM'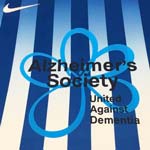 Monday 21st August 2017
Staveley Miners Welfare Football Club - 'The Trojans' - pride themselves on being a Community Club and are heavily involved with local community events and support in Staveley and around Chesterfield.

Their chosen Charity for this season is the Alzheimers Socety with the support of Nikki Trueman on behalf of her father, Chesterfield FC legend Ernie Moss, who suffers from the debilitating disease.

For every one of their new shirts sold (emblazoned with the Alzheimers Society Logo rather than a club sponsor), £10 goes to the charity... READ MORE...
OTHER RECENT NEWS STORIES

This Weeks Chesterfield Cinema Listings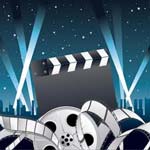 Find all this week's Chesterfield Cineworld Cinema listings here.

Whether you fancy the latest releases, or 'catching that film you really want to see on the big screen but haven't managed to get to yet', some Special Events and Advance Screenings, or the kids fancy a traditional 'Saturday Morning film' for just a quid (including fun and games) - you'll find it all here.

READ MORE...
New Whittington Commemorates The Battle Of Passchendaele
Thursday 10th August 2017 The British Legion is a worthwhile charity which helps, soldiers, ex-soldiers and their families.

Saint Barnabas Church, New Whittington, in conjunction with the local branch of the British Legion has organised a display to commemorate New Whittington's part in 'The Battle of Passchendaele'. The event is spread across two days - 12th to 13th August.

On Saturday 12th, 11am to 1pm, in the Church Hall, there will be a Coffee Morning and Light Lunch while the display is on... READ MORE...
Nominations Open To Be Your Community's Voice At NHS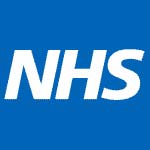 Wednesday 3rd August 2017 Derbyshire Community Health Services NHS Foundation Trust has opened nominations for elections to fill 11 public posts on its governing body.

Interested members of the public who live in the constituency areas in Derbyshire are invited to put themselves forward for election to the Trust's Council of Governors before nominations close on 15th August 2017.

The vacancies, which have arisen because the terms of offices of current post-holders are coming to an end, are in the following areas... READ MORE...
Which Is Better? Chesterfield 'Staycation' Or Holiday Abroad?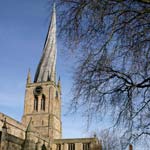 Wednesday 14th June 2017 Summer is finally here and the sun is just about shining - the time of year that nearly everybody looks forward to! But, there is a big question hanging in the air that we all need to take a look at: should you stay in Chesterfield for the summer or book a last minute holiday?

There is a lot to consider when you plan for summer and there is a lot to see and do, so don't make your mind up too quickly. Whether you grab your ESTA Visa or your picnic basket, it's bound to be a great summer either way.

What's going on? You won't be short of things to do this summer... READ MORE...
Meadow View Care Centre Shortlisted For Prestigious Award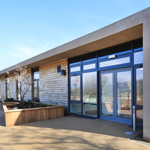 Tuesday 4th April 2017 A £10m specialist community care centre developed and run by Derbyshire County Council has been shortlisted for a prestigious national design award.

Meadow View Community Care Centre in Darley Dale has been shortlisted in this year's Royal Institute of British Architects (RIBA) East Midlands awards.

The annual awards celebrate the best in British architecture and focus on designs that aim to improve or enhance people's lives. The county-council run care home has been shortlisted along with eight other buildings in the... READ MORE...
The Grand National - William Hill Gives Some Betting Tips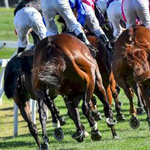 Tuesday 4th April 2017 The Grand National is a popular betting event globally. The big race will give many people that don't bet a flutter!

Up to 40 horses are expected to participate in the race this year - but, before you place your bet, you definitely want to know about Grand National best odds.

Grand National Betting Runners: The race can be considered a slow burner where the lead changes several times. Last year, it was after the 26th fence that The Last Samuri successfully passed Many Clouds and things began to heat up, and even though Rule the World made a blunder on the 27th, he... READ MORE...
Staveley MWFC's Club House Is Open For Parties & Functions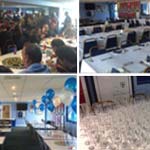 Monday 31st October 2016 The beautifully appointed Club House at Staveley MWFC's Inkersall Road Football Ground is now available to book as the perfect venue for your Party or Function.

Extensively refurbished and modernised, it's the ideal place to stage your event - from a children's birthday party through to a Wedding Reception.

Catering for buffets (hot or cold) through to 3 course dinners and fully licensed, the Club House allows space for a dance floor and DJ/Band stage to add to your events options... READ MORE...