LOCAL CHESTERFIELD NEWS, SPORTS NEWS, COMMUNITY & CHARITY NEWS,
LEISURE NEWS AND REVIEWS, PUBLIC SERVICES
LATEST NEWS





DCC ON SECURITY IN DERBYSHIRE AFTER THE MANCHESTER BOMBING

Derbyshire's Deputy Chief Constable, Peter Goodman, wants to reassure Derbyshire residents about policing and security in the county following the Manchester terror attack.

Shortly after 10.30pm on Monday, May 22nd, a lone terrorist detonated a bomb in the foyer at the Manchester Arena as concert goers were leaving the venue. In addition to the attacker, 22 people have died...

READ MORE...






SPORTS NEWS





SUMMER SIGNINGS FOR THE SPIREITES CONTINUE AS NEW STRIKER ARRIVES

Striker Gozie Ugwu has agreed to become Chesterfield's latest signing, subject to passing a medical, penning a two-year contract after leaving non-league Woking.

Ugwu, who began his career at Reading, scored 21 goals in 49 appearances last season. The 24-year-old revealed that speaking to manager Gary Caldwell and a former Chesterfield player convinced him to join the Spireites..."

READ MORE & AUDIO...





'BADLY DRAWN' BUT EXCELLENT PROJECT TAKES TOWN BY STORM

'It's all for fun and charity' reads the blurb on Richard Cotterill's 'Badly Drawn Spires' facebook Page - but in reality, it's a labour of love which has quickly become a phenomenon that's taken on a life of it's own - and garnered an outpouring of support amongst Spireites supporters and staff.

The project, which involved lifelong Chesterfield fan Richard drawing 'badly' every Chesterfield player, has now resulted in a catalogue of over 900 hand drawn past and present Spireite players - a compilation video of which was shown to the friends and family of Chesterfield legend...

READ MORE, AUDIO & VIDEO...

GLOABL FIGHT TO END BARBARIC DOG & CAT MEAT TRADE ARRIVES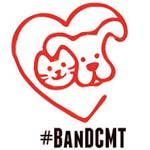 Friday 26th May 2017

The 'Stop Dog & Cat Meat Trade Action Group', referred to as "The Action Group" is a volunteer organisation fighting to end the cruel and barbaric Dog and Cat Meat Trade globally - a growing outrage of opinion supported by such people as Simon Cowell and Ricky Gervais.

On Saturday 3rd June, their globally co-ordinated campaign to raise awareness will include an event in Chesterfield's Market Place, where the local campaign organiser Julie Allen and a team of volunteers will be from 10:30am to 4:30pm, to explain what's happening and how you can help put a stop to this barbaric... READ MORE...
OTHER RECENT NEWS STORIES

This Weeks Chesterfield Cinema Listings (26th May - 1st June)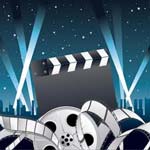 Friday 26th May 2017

Find all this week's Chesterfield Cineworld Cinema listings here.

Whether you fancy the latest releases, or 'catching that film you really want to see on the big screen but haven't managed to get to yet', some Special Events and Advance Screenings, or the kids fancy a traditional 'Saturday Morning film' for just a quid (including fun and games) - you'll find it all here.

READ MORE...
Public Notice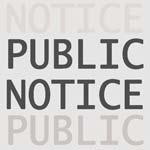 Friday 21st April 2017 SUBSTITUTED SERVICE OF BANKRUPTCY PETITION In the CHESTERFIELD County Court 0001 of 2017.

MR JAMES DANIEL GILBERTSON last known address 114 Highfield Lane, Chesterfield, Derbyshire S41 8BA.

TAKE NOTICE that a Creditor's Bankruptcy Petition has been presented against you 2 February 2017 in Chesterfield County Court by The Wilkes Partnership LLP 41 Church Street, Birmingham B3 2RT on behalf of Jewson Limited the Petitioning Creditor.... READ MORE...
Royal Ascot 2017: The Fillies And Flutters Are Back!
Wednesday 26th April 2017 One of the biggest social events of the year, Royal Ascot, gives punters the chance to get dressed up and mingle with high society.

Now welcoming 300,000 racegoers per event and watched in over 200 countries, the event at Royal Ascot has been established over the course of 300 years. In 1711, Queen Anne discovered that the area now known as Ascot (formerly East Cote) was perfect for horses to gallop at full stretch. The first ever race meeting was held later that year, and the rest, as they say, is history.

The Act of Enclosure was passed in 1813 which ensured... READ MORE...
Meadow View Care Centre Shortlisted For Prestigious Award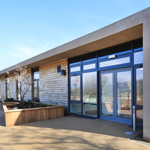 Tuesday 4th April 2017 A £10m specialist community care centre developed and run by Derbyshire County Council has been shortlisted for a prestigious national design award.

Meadow View Community Care Centre in Darley Dale has been shortlisted in this year's Royal Institute of British Architects (RIBA) East Midlands awards.

The annual awards celebrate the best in British architecture and focus on designs that aim to improve or enhance people's lives. The county-council run care home has been shortlisted along with eight other buildings in the... READ MORE...
The Grand National - William Hill Gives Some Betting Tips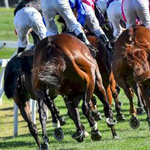 Tuesday 4th April 2017 The Grand National is a popular betting event globally. The big race will give many people that don't bet a flutter!

Up to 40 horses are expected to participate in the race this year - but, before you place your bet, you definitely want to know about Grand National best odds.

Grand National Betting Runners: The race can be considered a slow burner where the lead changes several times. Last year, it was after the 26th fence that The Last Samuri successfully passed Many Clouds and things began to heat up, and even though Rule the World made a blunder on the 27th, he... READ MORE...
Staveley MWFC's Club House Is Open For Parties & Functions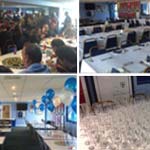 Monday 31st October 2016 The beautifully appointed Club House at Staveley MWFC's Inkersall Road Football Ground is now available to book as the perfect venue for your Party or Function.

Extensively refurbished and modernised, it's the ideal place to stage your event - from a children's birthday party through to a Wedding Reception.

Catering for buffets (hot or cold) through to 3 course dinners and fully licensed, the Club House allows space for a dance floor and DJ/Band stage to add to your events options... READ MORE...