Thursday 9th June 2011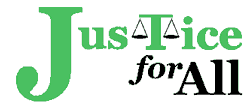 It's feared that plans by the Coalition Government to cut legal aid entitlement will hit over 2,410 people in Chesterfield who campaigners say will lose their right to Legal Advice.


Chesterfield Law Centre are leading a campaign in conjunction with Chesterfield Citizens Advice Bureau and Derbyshire Unemployed Workers Centre along with Chesterfield based private practice firms to protest against Government proposals to withdraw legal aid from individuals and families on low incomes living in North East Derbyshire.

The Green Paper proposes that legal advice for social welfare law - housing, welfare benefits, debt, employment, immigration, education, clinical negligence and family breakdown - should generally no longer be provided under legal aid. If it is, the kinds of cases allowed will be severely restricted. Criminal legal aid will be virtually untouched.

Local family solicitors in private practice are very concerned at the proposed cuts to legal aid and say it will no longer be available for divorce and financial matters, cohabitee property disputes, inheritance claims, applications by a parent for contact with children nor for child abduction cases by a parent.

Charities such as The Law Centre, Citizens Advice and Shelter provide approximately 75% of all social welfare law advice under legal aid contracts. This advice will no longer be provided. Campaigners say that people who need help in these areas are amongst the most vulnerable in society and often require advice on interrelated areas and so benefit from advice that is accessible easily.

They cite a case recently at the Law Centre. Josie (not her real name) suffered problems with her landlord and sought advice. Josie lives on her own with her son living nearby to care for her - she is disabled with limited physical and mobility skills and unable to work due to being in and out hospital.

When she moved out of her private rented home, her landlord refused to return her deposit of over £500. The Landlord accused her of damaging the property. Josie did not damage the property, and the landlord had failed to protect the deposit, as required by law. This was a lot of money to Josie as she is on benefits and she needed this for the deposit on another property. Josie had no option but to borrow £500.00 from her son to pay for the new deposit and believed that her only option was to sue her former Landlord through the courts.

After intervention from the Law Centre's specialist housing adviser, the Landlord agreed to repay the money he owed Josie. Much to Josie's relief she was able to repay her son. The cost of providing this advice to Josie was £174 in legal aid - The Government plans to withdraw legal aid for this type of work.

Tony McIlveen, Senior Solicitor at Chesterfield Law Centre, said "This is bad news for those who have lost their jobs, having problems in making claims for benefits and have multiple debts - all needing free legal advice. This will have a severe impact on people on low incomes living in North Eastern Derbyshire as they would not be able to get free legal advice to enforce their rights in for example, recovering wages owed to them, challenging decisions on benefits entitlement, managing multiple debts and getting repairs carried out in their rented homes."

Experts say that the Green Paper assumes that if legal aid is withdrawn people will be able to get help elsewhere, such as from the National Debtline. They say however, that this organisation does not provide face-to face advice and actually refers clients to advice services funded by legal aid.

It's a double whammy for advice centres who also receive funding from their local authorities. This is already under threat and can certainly not fill the gap left by withdrawing legal aid.

Statistics show that legal aid for welfare benefits advice cost £28.3 million in 2009/10 - which is less than 0.18 per cent of the £16 billion of benefits that went unclaimed.

Research by Citizens Advice shows that for every pound spent on legal aid, the state potentially saves more than twice as much. Without legal advice at an early stage problems are likely to escalate they say and result in heavy expenditure on a range of public services.

Removing legal advice will also have an effect on the system itself as people represent themselves and mean that cases will take longer, be more expensive and cause backlogs in the justice system.

The Green Paper also proposes that people needing legal advice will no longer be able to visit or telephone their local advice service. They will have to be vetted by a national telephone helpline first. Experts fear that, while there is an important role for telephone advice, making it the first point of contact for everyone will restrict access for people with language difficulties, mental health problems or with very complex cases.

The Ministry of Justice has received over 5,000 responses to the Green Paper from an incredibly diverse range of organisations; national advice networks, professional bodies, national and local charities, judges, lawyers, specialist advisers to MPs, disability groups, human rights organisations and consumer groups to name a few.

Not one of them supports the proposals to reduce legal aid for social welfare law.

They argue that the proposals are lacking in evidence, misunderstand the extent and range of legal advice needs, underestimate the potential impact on the poorest and most vulnerable, and risk inflicting collateral damage on the legal advice sector (especially charities) and the justice system.

Furthermore, they say, the Green Paper does nothing to address the poor decisions and inefficiencies which cause the need for advice in the first place.
WHAT YOU CAN DO

Chesterfield Law Centre, Chesterfield Citizens Advice Bureau and Derbyshire Unemployed Workers Centre are members of the Justice for All alliance which believes that everyone should be treated fairly under the law, no matter who you are, how much money you have or where you live.

They are asking anyone who wants to protest against the proposals to :
Visit the stall at New Market Square on Friday 10th june 2011,
9am - 1pm during their 'Day Of Action' to sign their petition.


Call in or telephone Chesterfield Law Centre, Derbyshire Unemployed Workers Centre or your nearest CAB to sign the petition during their opening times.


Write to or phone your MP


Sign up as a supporter of Justice for All at www.justice-for-all.org.uk


Sign the Law Society's online petition at http://soundoffforjustice.org/
Or, if you want to know more about the Green Paper, please contact Teresa Waldron on 01246 550674.
What does Chesterfield Law Centre do?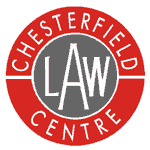 Chesterfield Law Centre, set up in 1989, is a registered charity and a not-for-profit legal practice. It has a team of solicitors and advisers, supported by support staff and volunteers to provide free high quality specialist advice and representation in the areas of housing, employment, debt, discrimination and tackling hate and harassment to residents in North Derbyshire.

The organisation is currently funded by Chesterfield Borough Council, Derbyshire County Council, North East Derbyshire District Council, Legal Services Commission, with project funding from the Equality and Human Rights Commission, Coalfields Regeneration Trust and the Big Lottery Fund.
What does Chesterfield Citizens Advice Bureau do?


The Chesterfield Citizens Advice Bureau, set up in 1987, is a registered charity and a not-for-profit legal practice. It has a team of advisers, supported by support staff and volunteers to provide free generalist advice and specialist advice in welfare benefits and debt to residents in Chesterfield Borough.

The organization is currently funded by Chesterfield Borough Council, Derbyshire County Council, Legal Services Commission and various project funding.
RECENT STORIES
MP PRAISES STAFF AFTER HOSPITAL FIRE NIGHTMARE -
Chesterfield MP Toby Perkins has today paid tribute to what he termed, "The commitment, bravery and professionalism of the town's public sector workers" More...
SEEING RED OVER RED TAPE? -
We all moan about red tape now and then but the government is now giving residents of Chesterfield a chance to do something about it. More...
WHO GETS YOUR VOTE? -
The shortlist for this year's Blue Plaque awards has just been announced by DCC and features the name of a woman pivotal to the history and development of Chesterfield. More...
FAIR TRADE IN CHESTERFIELD -
It's been announced that Chesterfield has retained its Fairtrade status for its work in boosting awareness and understanding of trade issues More...
NEW SCULPTURE LIGHTS UP THE CASA -
Chesterfield Borough Council has now officially unveiled the Borough's latest piece of public artwork. More...
£1m POUND BOOST FOR LOCAL ECONOMY-
It's been revealed today that parts of NE Derbyshire are set to benefit to the tune of £1m after European funding cash has been injected. More...
TAXI DRIVER CONVICTED OF SMOKING IN CAB -
A taxi driver who was caught smoking in his vehicle has been convicted of an offence of smoking in a smoke-free place. More...
LOCAL POLITICAL LEADERS 'GAGGED' IN TOWN CENTRE -
As part of the protest into proposed cuts to Legal Aid campaigners 'gagged' MP's, local council leaders and solicitors to show how ordinary people in our town will be affected More...
DUMPED TOXIC DRUMS PROMPT COUNCIL APPEAL -
Residents are being asked for information after 6 metal drums containing a dangerous substance were dumped on a North Derbyshire roadside. More...
1/4 OF A MILLION CHANCES FOR SMALL CHARITIES -
A new initiative launches this month that will give Communities the chance to celebrate the work of small charities and share in £250,000. More...
NORTH DERBYSHIRE SET FOR A MASSIVE JOBS WINDFALL -
It's hoped that the local economy could benefit from an influx of job opportunities after news an Enterprise Zone could be established More...
LITTER LOUTS RECEIVE COURT PENALTIES -
Chesterfield Borough Council successfully prosecuted 4 Chesterfield residents for littering offences. More...
M1 ROUNDABOUT RESURFACING -
Derbyshire County Council has confirmed that work on the M1 junction 29 roundabout is due to start tonight (Mon June 6th) More...
ALL IN A GOOD
CAUSE -
The former Chair of North East Derbyshire District Council has today expressed her thanks after over £6,000 was raised More...
PLANS ANNOUNCED FOR LOCALISING FUTURE DEVELOPMENT -
Housing Minister Grant Shapps has today called on communities in Derbyshire to start laying the foundations for the future developments they would like to see More...
NEW CHAIR FOR NEDDC ACCEPTS CHAIN OF OFFICE -
Cllr Brian Wright who represents the Clay Cross South ward has accepted the official chain of office as the new Chair of NEDDC. More...
WOMAN JAILED FOR £35k BENEFIT FRAUD -
"Statistics show that benefit thieves stole over £900m of taxpayers' money over the last year. It's a crime that hits us all in the pocket, but together we can crack it" More...
NEW CABINET NAMED IN NE DERBYSHIRE -
NE Derbyshire District Council's Leader has vowed to continue its delivery of excellent services to local people despite tough times ahead. More...
FLAGSHIP CENTRE CELEBRATES 10 YEAR ANNIVERSARY -
The Dunston Innovations centre is celebrating it's 10th year of nurturing, supporting and strengthening businesses in the Borough. More...
NEW COUNCIL LEADERS
ANNOUNCED -
The team heading up Chesterfield Borough Council has been announced tonight by the new Leader of the Council, John Burrows More...
LABOUR TAKES THE TOWN IN ELECTION SWEEP -
It took just 3 hours for Chesterfield Borough Council to see a seismic change in control today as voters made their mark at the polling booth More...
LOCAL ELECTION RESULTS LIVE -
As the results come in, results live and final. More...
SO WHAT ARE WE VOTING FOR TODAY? -
As you enter the polling booth today, you're making history. It's only the second time in the history of the UK that a referendum has been put to the country More...
DON'T LET JOBSWORTHS RUIN YOUR ROYAL WEDDING PARTY -
Communities wanting to organise celebrations for the Royal Wedding are being urged not to be fobbed off by jobsworths citing 'health and safety'. More...
JUDGES KEPT BLOOMIN BUSY WITH KIDS ART COMP -
700, very high standard entries were received from the children of 8 primary schools for this year's Chesterfield in Bloom Children's Painting Competition More...
WHY SHOULD I VOTE?-
With the local elections only a couple of weeks away and Councils keen to get more young people to vote, a new YouTube campaign is urging young voters to have their say. More & Video...
EASTER HOLIDAY ACTIVITIES -
It's day one of the Easter holidays and if you've already heard "I'm borrreeeedddd!" a few times then help may be at hand. More...
BREATHE DEEPLY -
A study carried out to assess air pollution in Chesterfield has found that no locations pollution levels exceed the safety limit values set by the EU. More...
NEW RECYCLING SERVICE COMING -
NE Derbys and Bolsover residents are being urged to look out for important information about their new-look recycling service, being delivered to their homes over the next few weeks. More...
PROSECUTIONS FOR CIGARETTE LITTER -
Chesterfield Borough Council has said that it has successfully prosecuted six people for dropping cigarettes in the Borough. More...
CANDIDATES ANNOUNCED FOR LOCAL ELECTIONS -
It's the final countdown to the local elections - now just a month away on May 5th and final nominations have been published... More...
WILL YOUR VOTE COUNT? -
Residents are being reminded to make sure they have registered to vote for the forthcoming local elections and referendum. More...
NEW REGULATIONS FOR SUNBED OPERATORS -
Sunbed operators are today being warned that new rules are about to come into force from 8th April. More...
SHAPE YOUR FUTURE -
Cllr Graeme Baxter MBE has been a passionate voice in North East Derbyshire for over 20 years. Now Leader, he remains true to the principles he carried when he began. More...
"A WONDERFUL PLACE TO BE" -
Cllr Ray Russell, Leader of Chesterfield Borough Council is a quietly spoken man, but one who is very vocal about Chesterfield and what he believes it should be. More...
COUNCILS WORK TOGETHER ON ECONOMIC GROWTH -
The 3 Councils across the region have announced that their joint Economic Development Strategy has been successful. More...
NEW CASH FOR NEW HOMES -
Chesterfield Borough Council has today laid the foundations for £56 million of investment in its Council housing stock over the next four years. More...
VITAL FUNDS CONTINUE FOR SEPARATED FAMILIES IN CHESTERFIELD -
A help centre for families affected by separation is celebrating after learning that funding is to continue enabling them to remain open. More...
FIRST NEW COUNCIL HOMES BUILT FOR A GENERATION -
A local family will soon become the first in a generation to move into a newly built Council property in Chesterfield. More...
NEWLY MERGED COUNCILS APPOINT CHIEF EXECUTIVE -
Wes Lumley has been appointed joint Chief Executive of Bolsover District Council and North East Derbyshire District Council. More...
LOCAL GOVERNMENT MINISTER'S PRAISE FOR CHESTERFIELD -
Chesterfield today welcomed the town's third Government Minister in two weeks, Andrew Stunell OBE MP. More...
LOCAL MP CALLS FOR FAIRER SHARE OF PORK CASH -
Rising costs of wheat, used as feed for pigs, has meant that local farmers are suffering huge losses as supermarkets refuse to pay more for pork More...
WANT YOUR SAY? REGISTER TO VOTE -
Residents across North East Derbyshire are being reminded that they have just over a month to register to vote in the upcoming local and parish elections. More...
COUNCIL TAX FROZEN FOR CHESTERFIELD RESIDENTS -
It's been announced by Chesterfield Borough Council tonight at its budget setting meeting, that there is to be no increase in its Council Tax for next year More...
SIGNED, SEALED, DELIVERED -
It's now official. The historic partnership between two local councils was signed this morning at Bolsover District Council HQ. More...
SERVICES PROTECTED AS BUDGET IS SET -
Despite a tough financial year, NE Derbyshire District Council, is on track to achieve a balanced budget which protects frontline services. More...
TOBY PERKINS MP SPEAKS ABOUT AUTO WINDSCREENS -
As news of the huge local job losses caused by the collapse of Auto Windscreens continues to sink in, and Chesterfield MP Toby Perkins today issued a statement More...
TRAINING DISCOUNTS FOR YOUNG DRIVERS -
Young drivers in Chesterfield have the chance to receive £60 off the cost of Pass Plus training in exchange for attending a 2-hour road safety workshop. More...
Rt Hon CHRIS HUHNE MP VISITS CHESTERFIELD -
"We mustn't underestimate the importance of tackling climate change" - Secretary Of State For Energy and Climate Change, the Rt Hon Chris Huhne MP visiting Chesterfield yesterday. More...
LEADING LIB DEM SIMON HUGHES VISITS CHESTERFIELD -
"Every young person out of work is a wasted talent." That's Lib Dem Deputy Leader Simon Hughes in Chesterfield earlier today. More...
THOUSANDS SET TO BENEFIT FROM HISTORIC MERGER -
An innovative partnership between 2 Derbyshire councils is to be signed on the 1st March and is set to benefit thousands of families immediately. More...
PITCOM MAKE IT HAPPEN FOR PRIMARY SCHOOLS -
MP Natascha Engel has written to all local primary schools urging them to enter the 'Make IT Happen' technology competition. More...
£52m CASH BOOST FOR NE DERBYSHIRE COUNCIL HOMES -
In the biggest allocation of cash in the East Midlands, council tenants in NE Derbys are set to benefit from a £52m spending programme to improve their homes. More...
MP FACES GRILLING FROM LOCAL YOUNGSTERS -
David Dimbleby may not have been present but that didn't stop local youngsters taking part in a Question Time style session with MP Natascha Engel. More...
LOCAL COUNCIL FREEZES COUNCIL TAX -
Good news for some residents in Chesterfield after NE Derbyshire District Council announced it's looking to freeze this year's Council Tax bill. More...
CHESTERFIELD MP CALLS ON GOVT TO HELP SAVE AUTO WINDSCREENS JOBS -
Chesterfield MP Toby Perkins today issued a statement regarding the potential loss of 400 local jobs at Hasland based Auto Windscreens More...
'VISIONARY' COUNCILLOR WINS TOP AWARD -
He oversaw the transformation of a local Council in the fastest time in Local Government history and now receives the country's top councilor honour. More...
CAN YOU MAKE A DIFFERENCE? -
If you've ever listened to a Councillor and thought you'd do better, or you care about your community and think you could help to improve services in the area, then read on... More...
LOCAL MP SPEAKS OUT FOR SPORT -
MP For NE Derbys, Natascha Engel, yesterday challenged Education Secretary Michael Gove in Parliament over the money owed to School Sport Partnerships More...
COUNCILS MOOT PLANS FOR A MERGER TO SAVE £1.5M -
2 local Councils confirm that they're looking at combining some resources to provide a cost cutting service for residents. More...
A BUSY START TO THE YEAR FOR MP NATASCHA -
With the cuts in budgets and services really starting to bite, we are seeing a far greater number of people coming to surgery as well as dropping in. More...
COUNCIL APOLOGISES TO TENANTS OVER RENT ERROR -
Chesterfield Borough Council has today apologised after an administrative error was discovered in around 4% of it's rent payments. More...
COUNCIL LEADER IN LINE FOR AWARD -
NEDDC Leader, Cllr Graham Baxter MBE will soon tread the red carpet after being short-listed for a prestigious national accolade for his work in leading the authority. More...
YOUR CHANCE TO BECOME A LOCAL COUNCILLOR -
Ahead of the local Elections in May, North East Derbyshire District Council is encouraging locals with an interest in becoming a Councillor to find out more. More...
LOCAL PHARMACIST WINS AWARD -
Toby Perkins MP presented an Award to a Chesterfield Pharmacist in recognition of her work in helping to combat blood clots. More...
COUNCIL TESTS LOCAL TAXI FIRMS -
Chesterfield Borough Council has conducted an undercover operation to try and catch private taxi firms plying for trade. More...
KIDS 1, GOVE 0 -
Local Schools benefit after Government U-turn on School Sport Partnership funding. More...
NATASCHA ENGELS YEAR IN PARLIAMENT REVIEW -
NOT WHAT WE VOTED FOR! Last year was dominated by one of the fiercest General Election battles this country has known. More...
VOLUNTEER SHINES AT AWARDS -
A Chesterfield Law Centre worker is celebrating after winning a prestigious award at a ceremony aimed at celebrating the work of volunteers at organisations in the town. More...
MP TAKES TO THE SHOP FLOOR... -
Visitors to Barnardo's charity shop in Chesterfield were served by a very familiar face last Saturday.Toby Perkins MP for Chesterfield, joined the shop's workforce for the day. More...
VICTORY FOR CHESTERFIELD! -
Chesterfield MP Toby Perkins celebrated with delighted residents, businesses and campaigners as DCC rejected plans for a waste incinerator plant on Dunston Road. More...
CHESTERFIELD MP SPEAKS OUT AGAINST SPENDING REVIEW -
Toby Perkins MP told the Chesterfield Post: "Chesterfield is going to be badly affected b the cuts, probably more so than anywhere else in Derbyshire" More...
NATASCHA ENGEL MP CHECKS ON NEW SERVICES AT LOCAL SURGERY -
North East Derbyshire MP, Natascha Engel, has seen first hand how the introduction of new initiatives has benefitted patients in Clay Cross. More...
CHESTERFIELD MP AWARDED A FRONT BENCH ROLE -
A few days after the Shadow Cabinet was announced by new Labour leader Ed Miliband, news comes that Chesterfield MP, Toby Perkins, has been awarded a post on the frontbench team.More...
TOBY PERKINS MP SPEAKS ABOUT NEW SHADOW CABINET -
Chesterfield Post Editor Karen Johnson spoke with Toby about his thoughts on the new Shadow Cabinet announced by Ed Miliband on friday. More...
CHESTERFIELD LABOUR PARTY NUMBERS RISE -
After Ed Miliband was elected Leader of the Labour Party at the party Conference last week, Chesterfield Labour Party is reporting a rise in it's membership, More...
LOCAL MP "DELIGHTED" BY ED MILIBAND WIN -
Natascha Engel, Labour MP for NE Derbyshire has declared she is "delighted" after Ed Miliband was elected Leader of the Labour Party. More...
SUPPORT FOR EDUCATION FOR
ALL CHILDREN WORLDWIDE -
Chesterfield MP Toby Perkins joined TV presenter Gary Lineker and his wife Danielle to support for the 1 GOAL campaign at the Houses of Parliament. More...
VANDALS 'HAVEN' IS UNSAFE SAYS MP -
Residents and businesses near to a Chesterfield skate park are claiming they're under siege from youths who congregate there. More...
WORLD'S BIGGEST COFFE MORNING HITS THE SPOT IN BRIMINGTON -
On Friday September 24th, Brimington Bowls Club was the venue for an World's Biggest Coffee Morning event ,raising money for Macmillan Support. More...